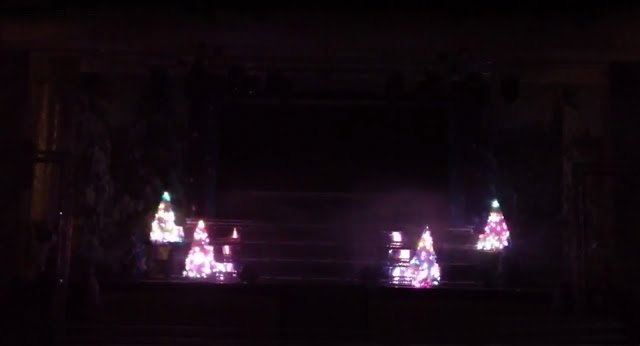 Most recently in the Republic of Belarus, namely in the city of Minsk, were began international children's competitions in rhythmic gymnastics. Organizers had decided to order from us an element of decor, which will emphasize the theme of the upcoming event!
Since the competitions were held in the New Year, it was decided to use 4 white LED Christmas trees with built-in SMART LED modules as an element of decor. Thanks to the abundance of colors could be created fascinating light effects.
To control the LEDs was decided to use MADRIX. This is one of the best programs to date, thanks to which, can easily create many light effects.
To manage the whole process for the first time in our life we decided to use our own Wi-Fi controllers. However, because of this, we had to face a number of new problems that we had not encountered before. We learned what is a crowded radio broadcast, and in the future, we learned how to easily bypass this problem.
The skeleton of the fir trees left much to be desired, the Chinese material from which they were made came into disrepair. But and this problem we easily had solved by strengthens the frame. Trees got strength and more problems were not arise.
The event had a great success, and our Christmas trees were very popular with everyone present. The effects that they created allowed the surrounding people to plunge into the fairy tale.
You can find the video with the Christmas trees under this article, thanks for attention!