In order to make a purchase on our shop follow these steps : 
Choose an item you want to buy, choose needed quantity/color/size and press the button "ADD TO CART".
Then you can choose another item and go to ordering.
To place an order access your cart.
As you see in the right side of the page, shop offer you available shipping options, their cost and details. You should choose the one suitable for you.
Now push the button "PROCEED TO CHECKOUT".
On the left side of the page, caption "Billing details"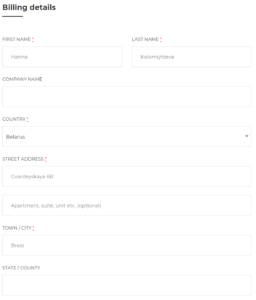 Fill in your personal data( name, surname, phone number and shipping address)
On the right side of the page, caption "Your order"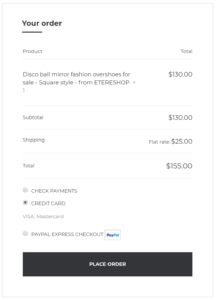 Check all data that you wrote. Choose suitable for you payment method and read all the legal document of our store. To finish your purchase you have to accept the shop rules. And push the button "PLACE ORDER".
N.B. If you want to ship your order to different address from your billing details, click on paragraph "Ship to a different address".
N.B. If you have any notes according to your order, please don't forget to write them!!
After pushing the button " Place order" , you'll be headed to the payment page.
If you've chosen payment via bank transfer please print the invoice. It will be available after you push the button "Pay". This invoice contains all the necessary information for payment in any bank department. The next day after the payment we'll receive the payment information of your order and the status will be changed to "Paid". In case the invoice is lost please contact us and we'll send you a new one.
If you've chosen payment via credit card, you will be directed to the page for the payment confirmation. At the moment we can accept payments via credit cards automatically. After following the link you go to the secured page of processing system bePaid where you can see the number of your order and amount of the payment. For payment fill in your credit card data and confirm payment pushing the button "Confirm payment". This page is fully secured. Your data will be secured and not saved by us or processing company. Payment via credit card are made via electronic payments system bePaid. Payment page system meets all the requirements of data security (PCI DSS Level 1) . All sensitive data is encrypted and most resistant to cracking Pay your attention your payment can be secured by 3D-secure option, so carefully follow all the steps of the payment. If your card is secured by 3D- secure option you'll be offered to pass the standard five-minute cardholder verification procedure on your bank site. When the payment is completed you'll be headed to the shop page. An email will be sent to you about the change of the status of your order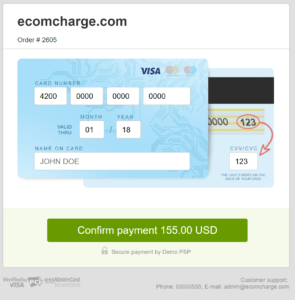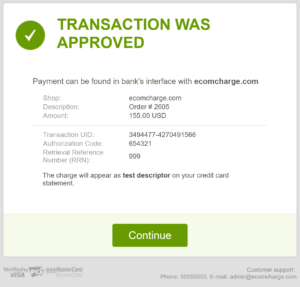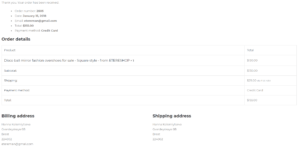 If the entire procedure is performed correctly, you'll get a confirmation letter to your mail with its detailed description. If you've made a mistake or filled in invalid data – the shop will point to them and you'll be able to correct the mistakes.
As soon as the payment is received the status of your order will be changed to "Paid" and will be ready for shipping. You'll receive a mailing letter with all the details.
As soon as your order is shipped the status of your order will be changed to " Shipped", you'll automatically get the detailed email.
The shop will be automatically checking your tracking number and as soon as your order is delivered you'll get a notification about the delivery.
All your further orders can be checked in your personal cabinet.
If any questions about your order arise, please contact us any convenient way for you.
     PLEASE NOTE: for residents of Commonwealth of Independent States (CIS) +20% tax is included to the order sum