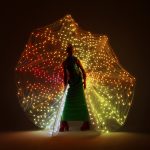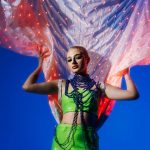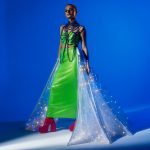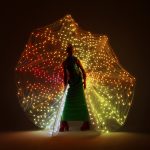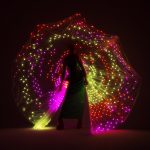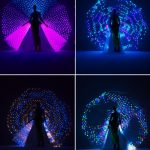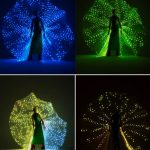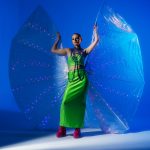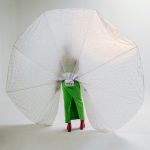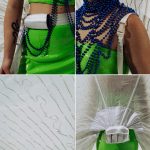 Big LED light up Peacock Fan Tail Costume is the perfect choice for anyone who wants to make a dramatic and unforgettable entrance at their next event or performance. This stunning costume features a fan-like tail made from high-quality, durable materials and is adorned with bright and colorful LED lights that create a mesmerizing display of light and color.
Fully customizable, the costume offers a range of lighting patterns and colors to match your personal style and preferences. The rechargeable battery pack provides up to 2 hours of continuous use, so you can light up the night without worrying about running out of power.
Our Big LED light up Peacock Fan Tail Costume is easy to wear and can be secured around the waist with a belt or harness. Whether you're performing at a dance event or making an entrance at a music festival, this costume is sure to turn heads and make you the center of attention.
➨ Video at work:
➨ How we can help you:
If you need something new and extraordinary for your show, concert or any other upcoming event, we are always ready to help.
You can come to us with an idea in your head or a rough sketch on a napkin and we will turn your idea into reality, step-by-step approved by you from the stage of a sketch and up to the finished item. You'll get a unique custom made costume, technical support and a great tool to make money with.
➨What you get:
Event companies:
You get an easy and mobile solution for many activities.
– Creative people:
This is a great gift for people – who want to stand out at a party or festival. With big Led light up peacock fan tail costume easy to work and they allow ability to personalize the product for yourselves.
➨Why you need exactly this big led light up peacock fan tail costume:
– Large size: this peacock fantail is 1,3 meters and can be seen from a considerable distance.
– Lightweight and easily foldable: inspite of considerable size, you'll find it easy to transport this fantail for your shows.
 СHARACTERISTICS OF THE PRODUCT:
Amount of LEDs: 1359LEDs
Weight: approx. 2.5 kg
Operating time: approx. 1 hours and more
Working mode: stand-alone, remote control, DMX switching
Batteries: 9 ps. of Li-ion 18650, 3.7 v, No less than 10 A, 3000 Mah, Flat top *not included to the set
Colors: red, blue, purple, white, green, yellow, orange
How to switch effects: with the help of two small buttons (forward/backwards)
Light effects: effects are uploaded to an SD card with the help of our program called Screen Recorder or via ArtNet recorder (with ArtNet software)
Costume design: customization available
Synchronization with music and stage: available for additional fee
Sound activation: available for additional fee (20 USD) – contact the manager for details
Production time: 3 weeks
➨ Timings and shipping:
If we have light up peacock fan tail costume on stock, normally, the processing of your order takes 3­-5 days, if you have urgent order ­ please write your manager. We also have the following shipping options:
➊ Air registered mail (6­-30 days)
➋ Express Mail Service (6­-15 days)
If you have an urgent order please contact with us and we will provide you cost with the fastest delivery option
➌ First class express shipping (3-­7 days / 310-­730 USD)
➨ How to place an order:
You can order this iteam here on our website by adding it to your cart and proceeding to checkout.
Delivery set:
White 1.3 meters high ( from the waist) Big LED light up Peacock Fan Tail Costume, repair kit.
Payment options:
— Bank Wire Transfer (Visa/ Mastercard)
— by credit card (Visa/ Mastercard)
—PayPal
Recently Viewed
You have not viewed any product yet!