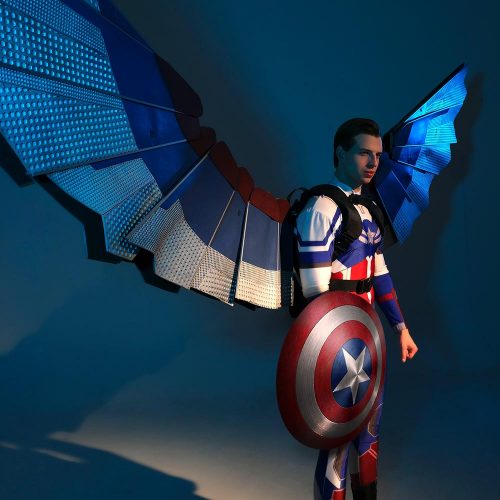 Custom made Falcon costume with mechanical wings S29
This card is used to present a clear example of customized costume. Size, tools, colors, type, style can  be changed.
If you liked the product and wanna order the same one, please fill out the application form below. Describe the desired product and our managers will contact you.