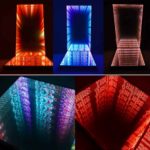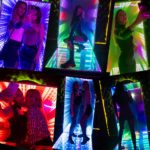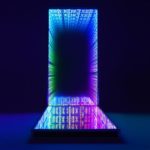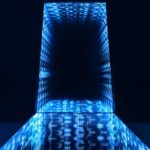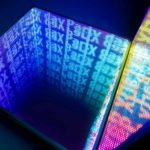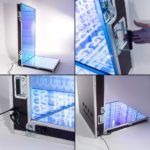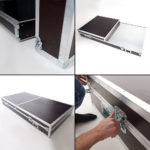 Smart LED 3D Infinity Mirror photo zone / large photo zone / LED square mirror / Scrolling Logo mirror / _P38-1
$7 200.00
---
OVERVIEW:
SMART LED Mirror Improved decoration with animations and logos for parties, event agencies and clubs.
This LED mirror decoration will look great as a photo zone at nightclubs, hotels, casinos, and resorts.
⚠️ ADVANTAGES:
– High density of 8000 LEDs allows you to display complex lighting effects, animations and logos.
– Order an LED decoration for your party – it's hard to resist taking a  photographed against the background of an installation with infinity mirror effects with changing light effects. The 3D LED mirror can be easily installed in various locations thanks to farms for led installations.
– Customize your own modification of the Smart LED Mirror decoration: arrangement, size, amount of LEDs, etc.
– Improved  luminous decoration is more stable by changing the material used for the case shape and its lower part.
– Improved LED decoration can be assembled and transported to different locations, as it is made as a case for professional equipment and has a handle for carrying.
📦  HOW TO GET IT?
1. Choose the design of your future Smart LED Infinity Mirror decoration (size, form, amount of LEDs, any modification you may need) + light effects for your show.
2. Send a request and get info for approval.
3. Find out when and how you can get your Smart LED Infinity Mirror.
4. We'll create awesome light effects (including texts) for you.
5. Approve all the details and wait for your Smart LED Infinity Mirror to arrive.
6. Get your LED decoration and start earning money with it.
7. 24/7 tech support is always here to help you.
💻  SEE IT IN ACTION:
Have a look at our Improved Smart LED Infinity Mirror decoration at work:
ℹ️ WHO WE ARE:
ETERESHOP designs and produces LED and mirror costumes, accessories, and decorations for performers from all over the globe since 2013. Among our most notable clients are Daddy Yankee, Take That, dancers team of Muse band in their latest world tour, BMW, Germany's Next Top Model 2020 planners, and many others.
Smart LED Mirror with 4100 has been ordered by the Swedish entertainment production company Act of Emotion for their events.
You can read more about us HERE.
✅ СHARACTERISTICS OF THE PRODUCT:
Amount of LEDs: 8k LEDs – 20*20*40
Size: 1,0*2,0 meters – top part, 1,0*1,0 meters – bottom part  or 3,2*6,5 feet – top part and 3,2*3,2 feet -bottom part
Operating time: as long as you need it as it's powered by the mains
Working mode: stand-alone, remote control, DMX switching
Batteries: 4 ps. of power supplies 5 v *included to the set
Light angle: 180°
Power: 4800 Wt
Easy to assemble & repair: yes, each light-up strip is plugged in separately, assembling process takes approx. 1 hour. Unplug 1 light-up strip you need to repair, you don't need to reassemble the whole construction
Colors: red, blue, purple, white, green, yellow, orange
How to switch effects: with the help of two small buttons (forward/backward)
Light effects: effects are uploaded to an SD card with the help of our program called Screen Recorder or via ArtNet recorder (with ArtNet software)
Design: customization available
Synchronization with music and stage: available
GET READY FOR THE NEXT EVENTS AND FESTIVAL SEASON.
Contact our managers to find out if anyone from your country/city has already ordered this costume to keep your shows unique!
Timings and shipping:
The product has a guarantee and can be shipped to any part of the world within several weeks. If we have this item in stock, normally, the processing of your order takes 3­-5 days, if your order is urgent,­ please, contact your manager. We also have the following shipping options:
➊ Air registered mail (6­-30 days)
➋ Express Mail Service (6­-15 days)
If you have an urgent order please contact us and we will provide you cost with the fastest delivery option
➌ First-class express shipping (3-­7 days / 310-­730 USD)
Delivery set: Improved Smart LED Mirror, 4 power supplies, controller, repair kit
PLEASE NOTE: The price does not include shipping costs
Payment options:
— Bank Wire Transfer (Visa/ Mastercard)
— by credit card (Visa/ Mastercard)
— PayPal