ETEREshop's mirror carousel costume blends fantasy with technology and embodies the essence of traditional carousels, transforming them into a moving work of art, as a standout piece among costumes for entertainers or festival costumes.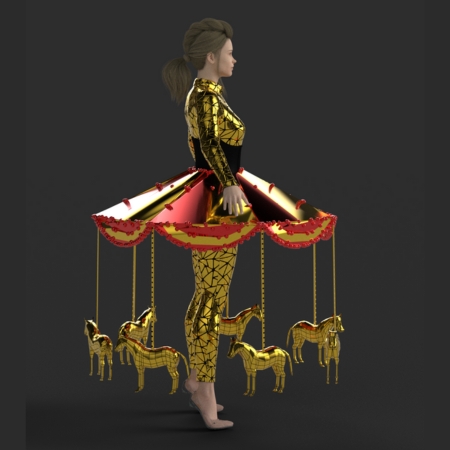 3D model of a carousel-style dress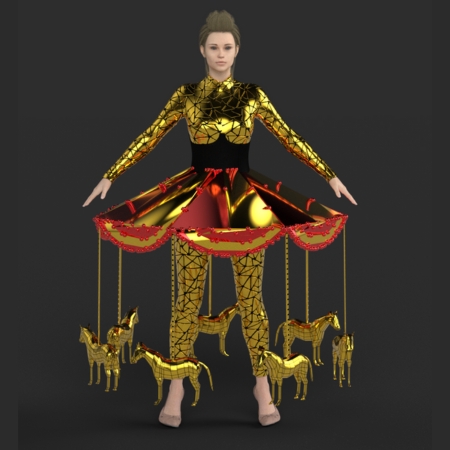 3D model of a carousel-style dress with horses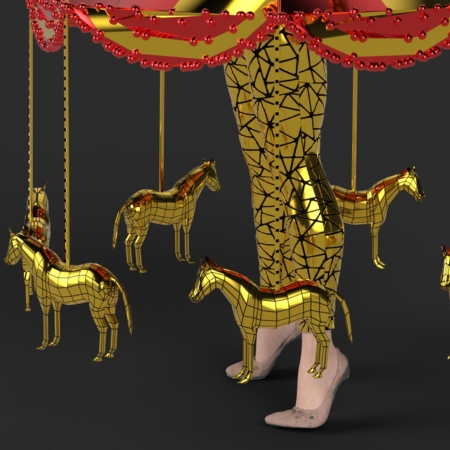 Close-up of mirrored 3D horses in the CLO program 
Creation Process:
The origin of this costume began with an idea: recreating a real-life carousel. Despite several technical challenges, the ETEREshop team developed a plywood-based mechanism, crucial for the figures' motion, which brings new perspective to Halloween costume ideas.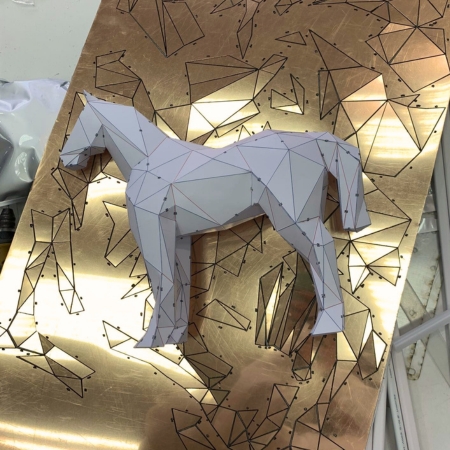 Paper prototype of a horse and cut-out mirror for this 3D model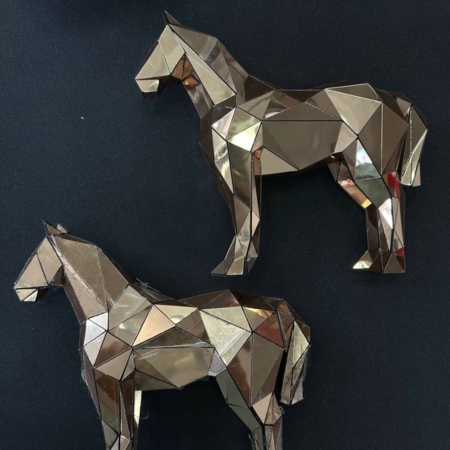 Finished models of mirrored horses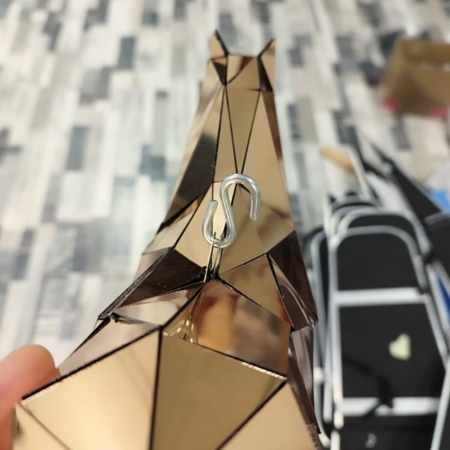 Hook for attaching the horse to the skirt
Modeling Challenges: Finding a suitable horse model was not an easy task. It needed to be visually appealing and functional. After numerous trials, the team landed on the right solution.

Assembly and Functions: Our engineers require 12-16 hours for costume assembly in production, which includes wiring and controller installation. The costume can operate actively for over an hour, with the figures' speed being user-regulated, a feature that distinguishes it among other Halloween costumes.

Material Selection: The team encountered difficulties in choosing materials and methods for their attachment. Selecting the optimal adhesive for plastic elements and methods for coloring beads required a creative approach.
Installation of a mechanism for moving the horses in a circle
3D model of a structure with moving elements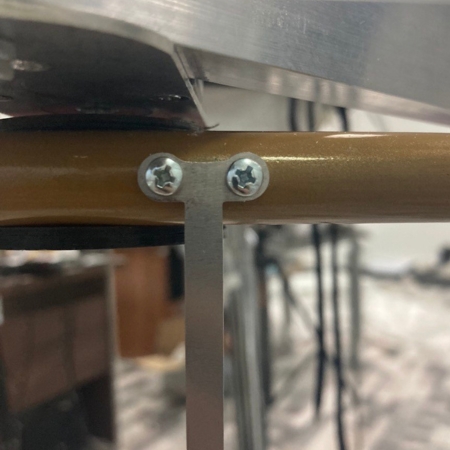 Attaching an iron holder for the horse
Attaching the top part of the skirt to the bottom part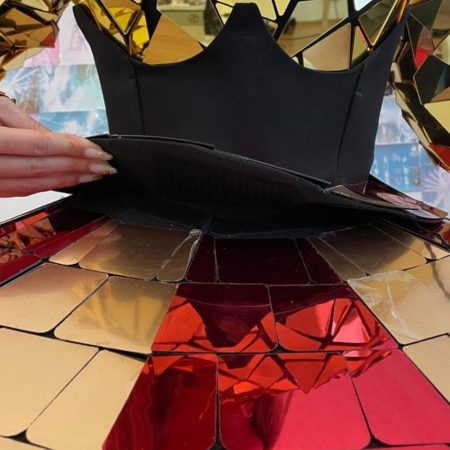 Attaching the upper part of the skirt to the corset section of the costume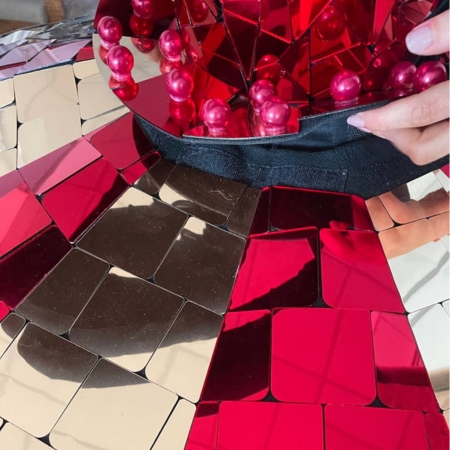 Attaching the corset section of the costume to the upper part of the skirt
Design in Detail
The final look is the result of attention to the smalest details: a combinatiom of colors, gold accent, and a black corset to emphasize the model's waist.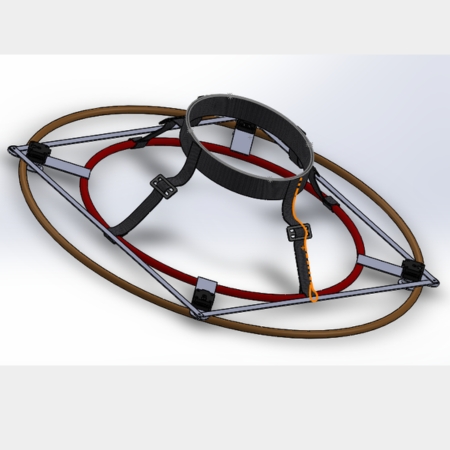 3D model of a mechanism for moving elements on a ring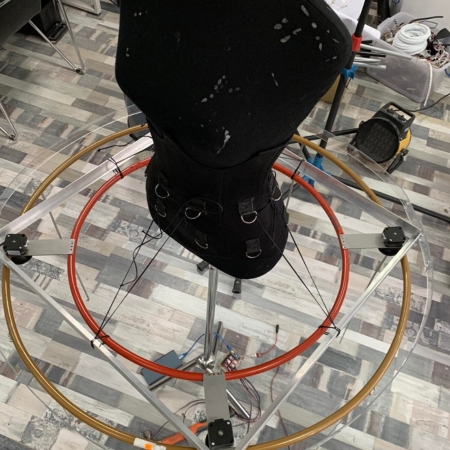 Test trials of attaching the mechanism to the corset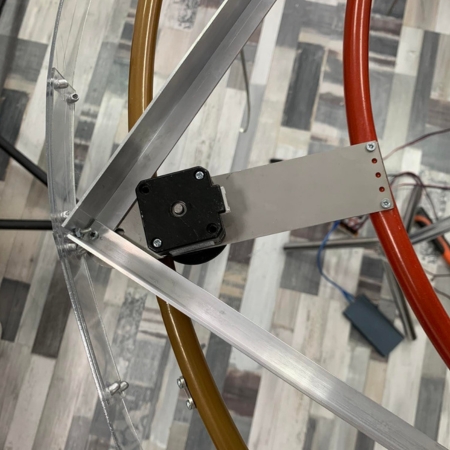 Control mechanism for moving elements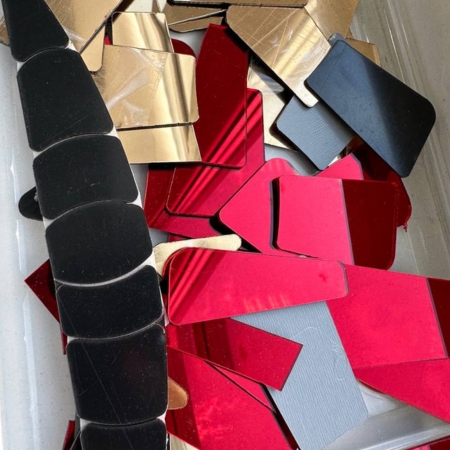 Preparation and selection of mirrors for the product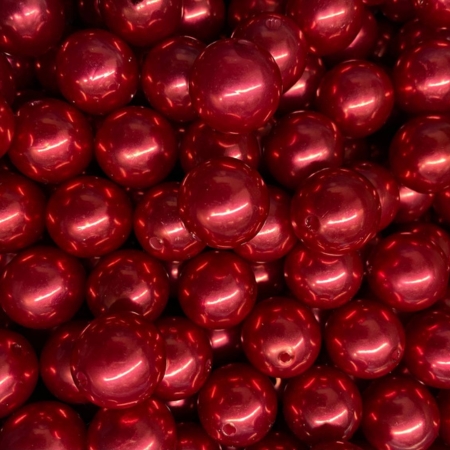 Beads for the carousel dress skirt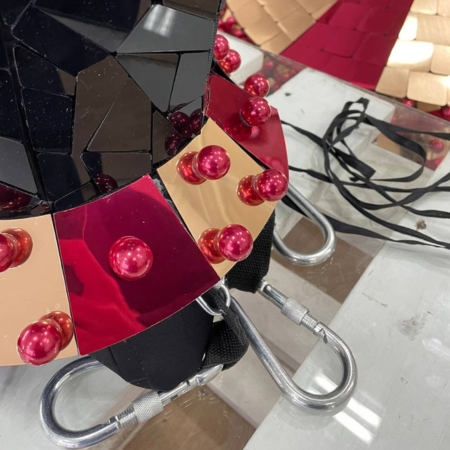 Carabiners for attaching the structure with moving horses to the corset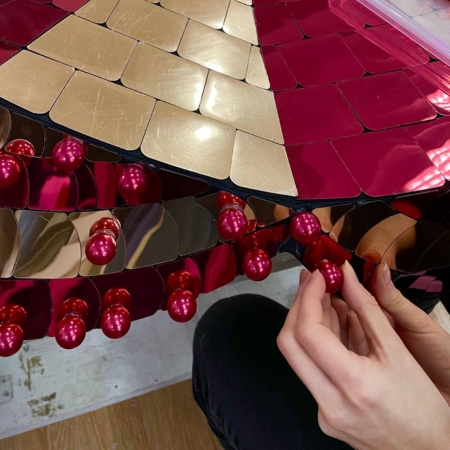 Attaching beads to the skirt
Back side of the corset, view from the back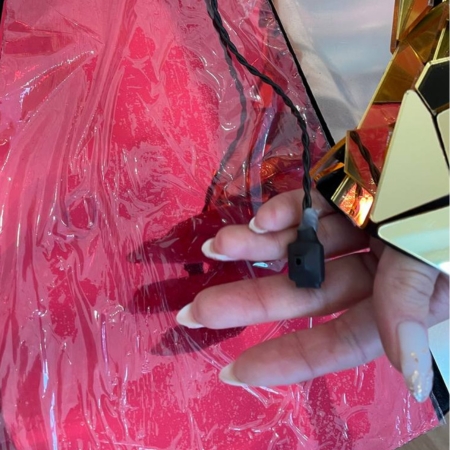 Button for controlling the speed of the horses' movement
See the mirror carousel costume in action:
ETEREshop's mirror carousel costume is a product of months of labor and hundreds of hours of effort. If you wish to astonish your audience with a unique style, contact ETEREshop to order your exclusive costume! Also, we invite you to learn more about the process of creating stage outfits in our other article.