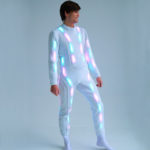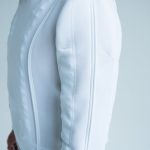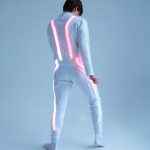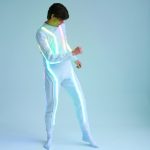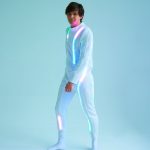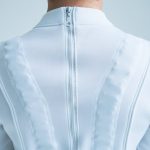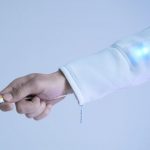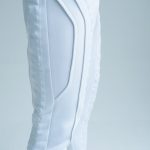 Aerial LED light up gymnastics costume suit / Light up performance circus acrobat costume outfit / Glow dance stage wear suit-ETERESHOP _I19
$2 362.00
---
Aerial LED gymnastics costume was designed for circus acrobats, dancers, animation artists and other event entertainment performers. LED gymnast suits are unisex, suitable for different body sizes and ergonomic.
➨ How we can help you:
If you need something new and extraordinary for your show, concert or any other upcoming event, we are always ready to help.
You can come to us with an idea in your head or a rough sketch on a napkin and we will turn your idea into reality, step-by-step approved by you from the stage of a sketch and up to the finished item. You'll get a unique custom made costume, technical support and a great tool to make money with.
➨ Overview:
Aerial LED gymnastics costume – we create led light up suits, costumes and outfit any complexity for stage wear, dances, performances, circus and gymnastics. Look at photos and video from our clients:
https://www.pinterest.com/etereshop/interesting-costumes-for-circus/
In the Dance suit for Aerialists each Led is controlled separately, this technology allows to create different effects. The suit is easy to use, it's flexibal and doesn't shackle movements of the artist. Dancers can use the suit as well as aerialists. The product is made by individual measurements. It's provided with guarantee and delivery terms 6-17 days.
What you will get:
-> Solo performer: if you work as solo performer you may like this suit, because you can easy take it on and off, this can make your preparation time shorter; with more than 300 LEDs on the suit can be created huge variety of color combinations and effects, that will help you get hold of the audience; stand alone control system with button for changing effects will allow you to create your own performance without any assistance.
-> Dance team: if you work yin a team and want to create a new bright show – with this costume and the ability to control each individual LED, you can easily do this, you can also control the show using the button on the costume to change the effects (stand single mode), via a laptop or even a phone. A large number of LEDs on the suit will make your performance truly bright and noticeable even on a large stage.
-> Companies: Permanent large number of events, shows, corporate events often requires a particular range of colors of LED suits – smart series will allow you to personalize the suit for every taste of the client or a corporate colors of the event. Besides suit is made of stretch fabric, so the costume is good for dancers of different body complexions. Also your employees can easily manage the suits using PC control technology. And you will get stable technical support on any questions.
➨ Why you need exactly this aerial LED gymnastics costume:
✔ lot of effects
The ability to create a wide variety of effects will allow not only quick and easy create a new show, but also personalize suit for any event. Fullcolor solution allows more complete using of the possibilities of the suit.
✔ Stand alone control system
Stand alone mode don't require a computer or other control devices for work. You just need to run the program and it will work.
✔ Convenient button for changing effects
This model has one button for changing effects. It can be placed wherever you want, where it would be more comfortable for you, so it would be easy to change effects.
✔ Convenience and ease to use
The suit is made of stretchable fabric, so the suit is comfortable enough and will be suitable for different dancers.
✔ Easy to transport
The suit is not bulky and can fit in hand luggage, so you can easy to travel with it.
✔ Full compatibility with real time PC control by Madrix
If necessary, the controller can be used in complex solutions. It can be used with computer control. This may be a Madrix software or similar products for managing digital LEDs.
✔ After-sales service
Stable technical support is always ready to help you with any difficulties at any time. And in case of breakage we will help to repair all on the site or you can send the suit to us for repair.
➨ Standard delivery set:
1. LED Suit
2. Power supply:
– Rechargeable batteries (optionally)
– li-po (optionally)
3. Repair Kit
4. Service and repair instruction (PDF)
5. Documents (sale agreement, invoice, bill of lading – if you pay by bank)
➨ Timings and shipping:
Normally, the processing of your order takes 3-10 days, but if you have urgent order – please write your manager and we will provide you cost with the fastest delivery option. We also have the following shipping options:
➊ Express Mail Service (6-15 days)
➋ First class express shipping (3-7 days / 250-500 USD
➨ Important:
Please, before placing your order, specify all your questions at the manager.
The battery is not included in the base.
➨ Warranty:
Warranty ­30 days from the date of delivery. More information about warranty services and exchange you can find in the rules of our shop.
This product is on stock or is created for order. Contact your trade manager to clarify the time of production.
➨ How to place an order:
You can order this iteam here on our website by adding it to your cart and proceeding to checkout.
Important to know:
Before using the product, we kindly ask you to check the equipment (we remind you that batteries and chargers are not included in it. We do not have the right to send them in accordance with the rules of international transportation). Please note that the exploitation of LED suits sooner or later leads to the breakdown of moving parts (wires, LEDs). Such a risk exists and is based on the fact that currently the production technologies of wires and LEDs are not designed for constant flexion/extension of soft structures. For long-term work with the aim of stable usage, sometimes you will need to do repairs yourself. We, in our turn, can repair your product, but dispatch and repair may take a long time, which may not match your deadlines. For your comfort, we have a technical support service that will help you solve questions on the product online.
| | |
| --- | --- |
| Size | XS, S, M, L, XL |
| Height | 160 cm, 165 cm, 170 cm, 175 cm, 180 cm, 190 cm |
| Type of activity | Circus-performers, Dancers, Event-agencies, Party-people, Street performers |
| Product status | |
| LED density | |
| Materials | LED |
| Gender | Man, Unisex |
Recently Viewed
You have not viewed any product yet!