Ever wanted to stand out in a crowd, becoming an unforgettable spectacle? With a custom-made LED helmet, you'll be turning heads in no time. Used by DJs, performance artists, event agencies, music festival enthusiasts, and anyone craving a unique style, these helmets are your ticket to an unforgettable presence. Buckle up as we guide you on a step-by-step journey on creating your very own LED helmet, leveraging skills in design, 3D printing, soldering, and programming.
The Challenge Begins: A Client's Request
Our journey started with a specific task – creating a bespoke LED helmet. This was someone with a vision. They knew what they wanted, right down to their exact head size. We assessed their desires, agreed on the helmet's unique features, and embarked on our mission to bring their vision to life.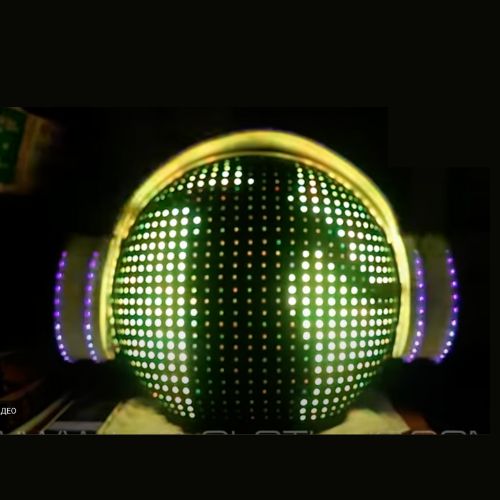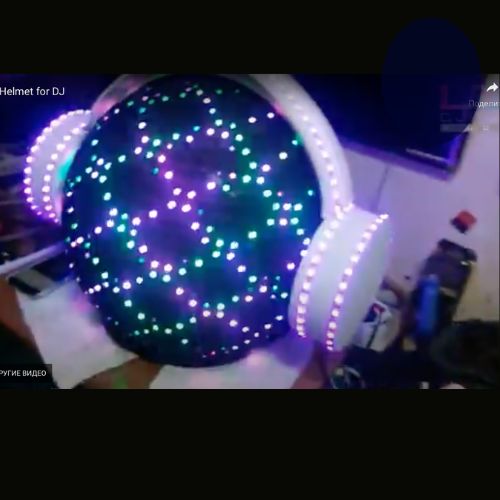 We kicked off with a sketch, using the power of CLO and Fusion 360. The client chose a helmet based on a black foundation with white headphones in the shape of a dodecahedron.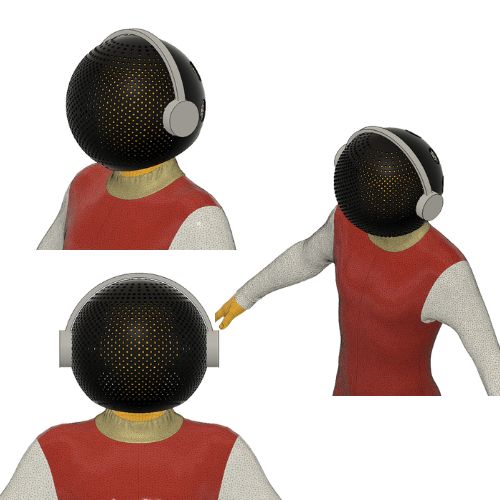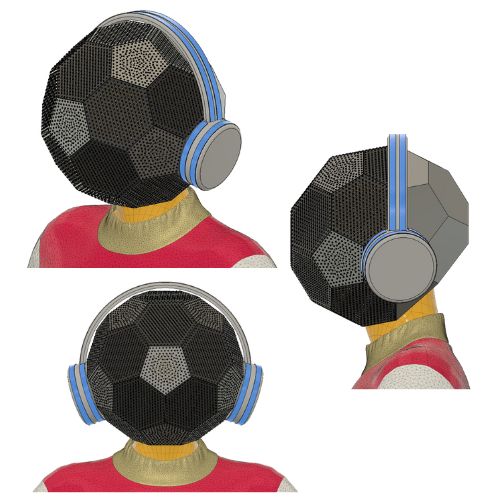 The client chose the second option and we did a detailed study of the sketch in the Fusion 360 program.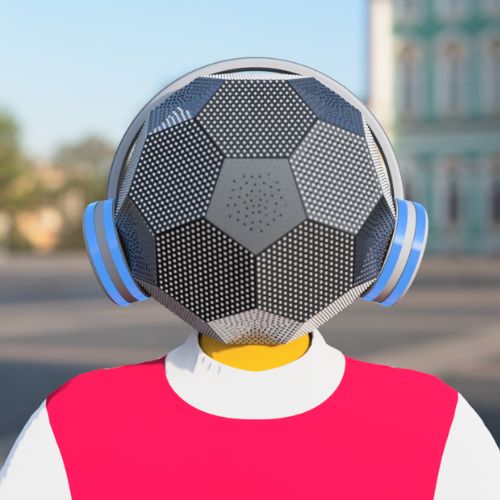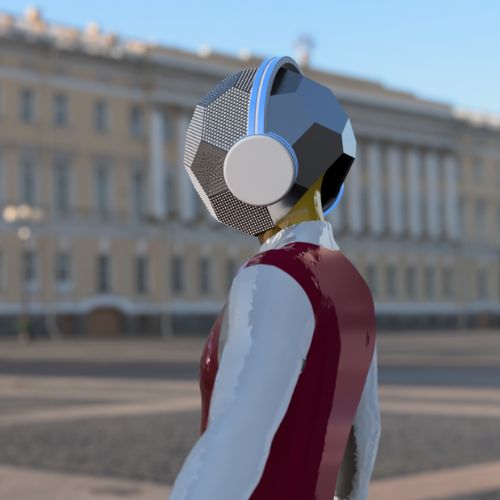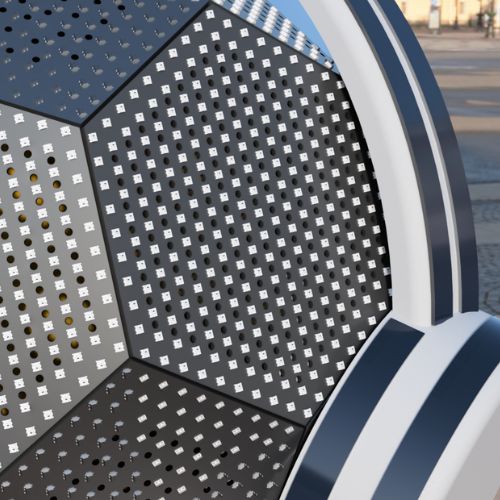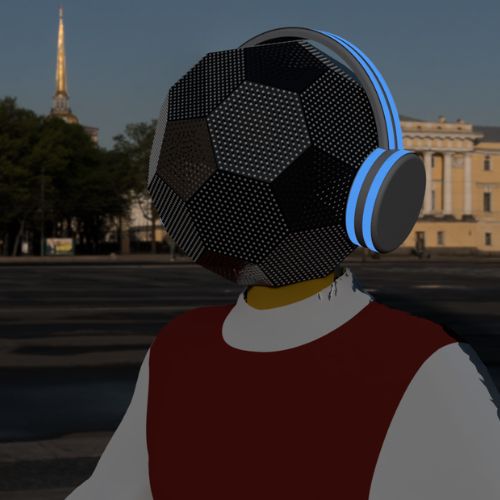 Crafting Hexagonal Headphones
The headphones were a particular challenge. Our client desired a hexagonal shape, requiring a delicate balance between form and function. We designed a separate slot for the wire and adjusted the thickness of the headphones to comfortably house two 144 LED strips.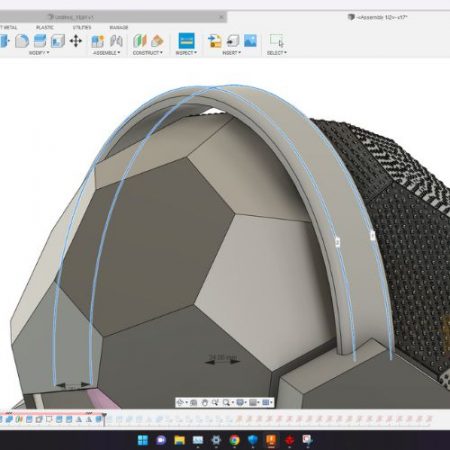 Producing the Programmable LED Helmet
Printed circuit boards were our best choice to save production time. They allowed a high density of LEDs, giving us the power to enhance the brilliance and contrast of our light effects. While LED strips seemed tempting, we realized that it would be a challenge to achieve the desired dodecahedron shape. Circuit boards, however, opened a world of opportunities to create dazzling light effects, logos, text, and animation. They also allowed us to synchronize with music and LED costumes.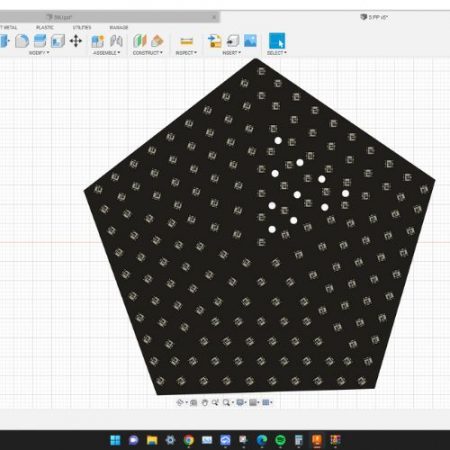 After creating the prototype, we started production. When they made a trial product, they saw that cracks appeared. To solve this problem, we removed the chamfer with sandpaper from the reverse side. We have developed more practical corners.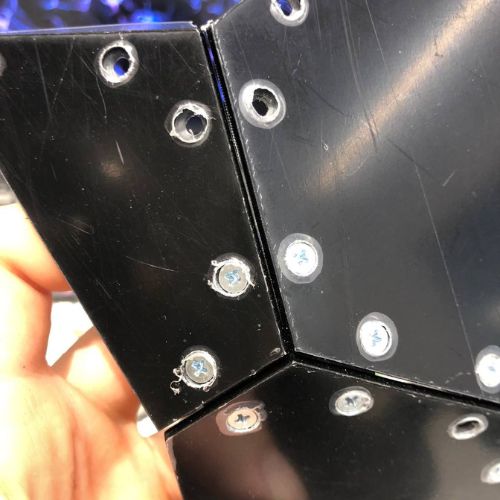 We printed corners on a 3d printer to fasten three hexagons together. With the help of these corners, we assemble a frame of hexagons.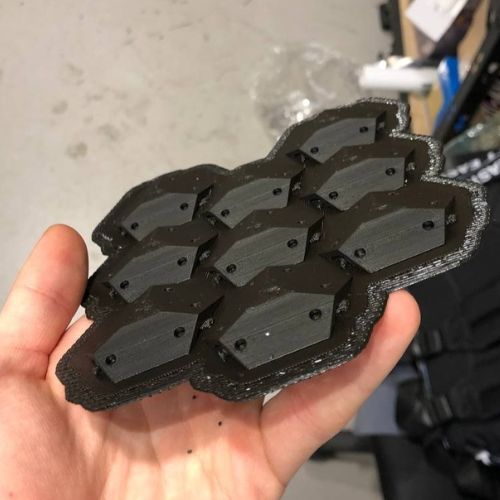 Assembling the helmet frame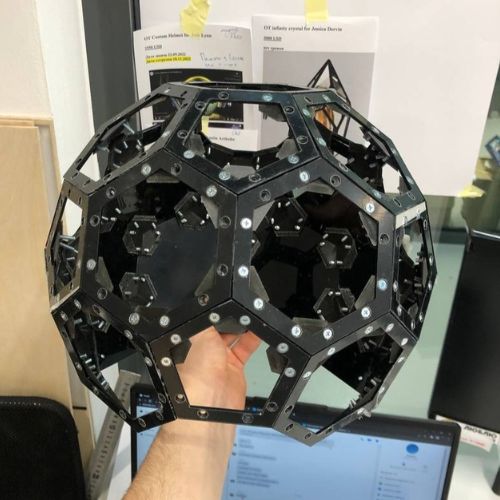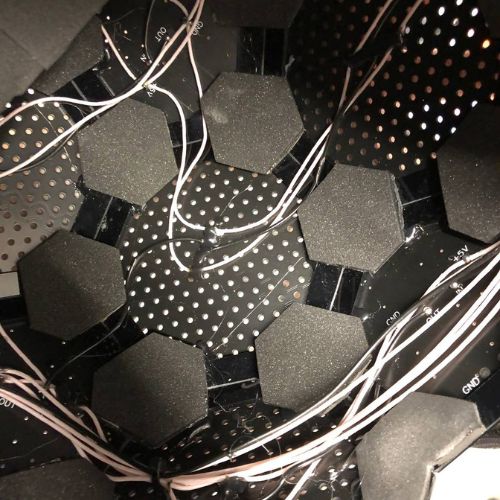 When the frame was ready, it was time to check the boards. Then they attached the LED plates from the front side, connected the wires. And also made a hat for the head made of EVA material inside the helmet so that it was comfortable to wear.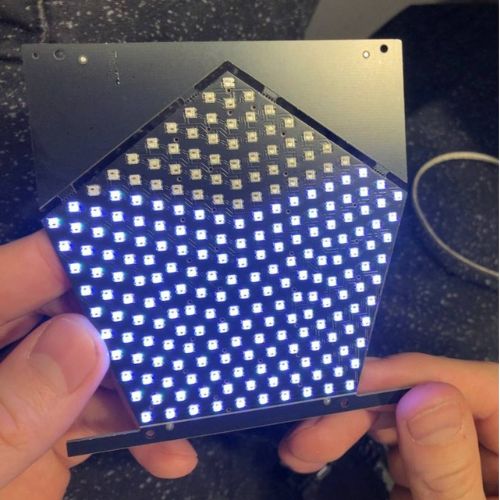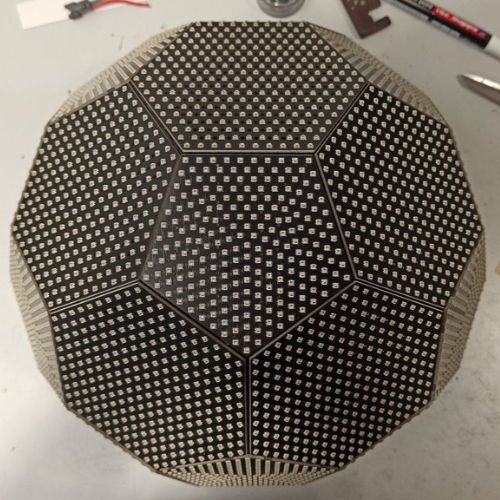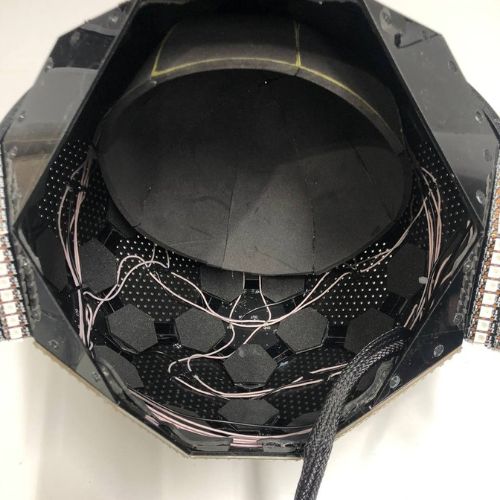 The main details of the headphones were printed on a 3D printer.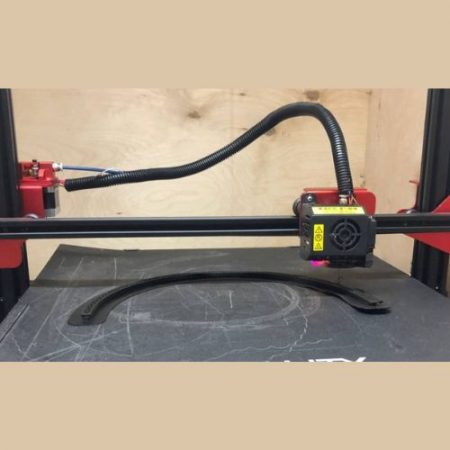 After printing, the hexagonal headphones were primed and glued.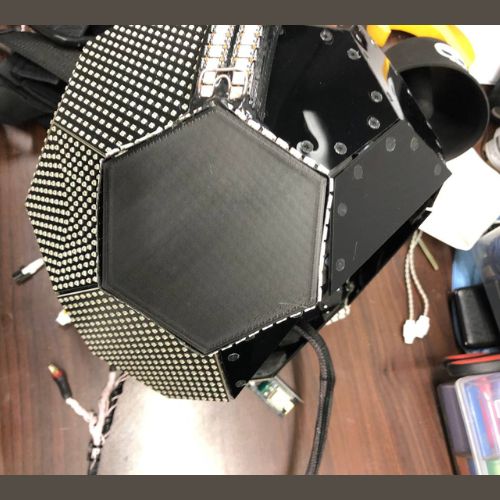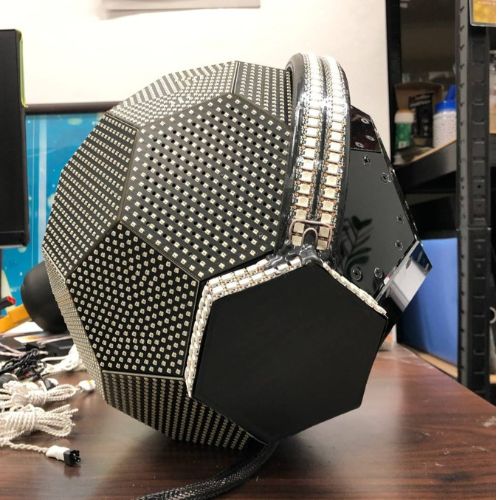 Creating lighting effects for the light up helmet
Once the helmet was complete, we embarked on the intricate process of mapping the LEDs using the sophisticated Madrix software. We meticulously crafted bespoke light effects as per our client's requests, including distinct logos, captivating animations, and custom text. Our in-house software, a product of our expert development, facilitated this by recording these effects into a file. This file was then seamlessly transferred onto the controller's card. Following the transfer, we carried out a rigorous check to ensure each effect performed as desired, maintaining our commitment to quality and precision.
Ready-made LED light up helmet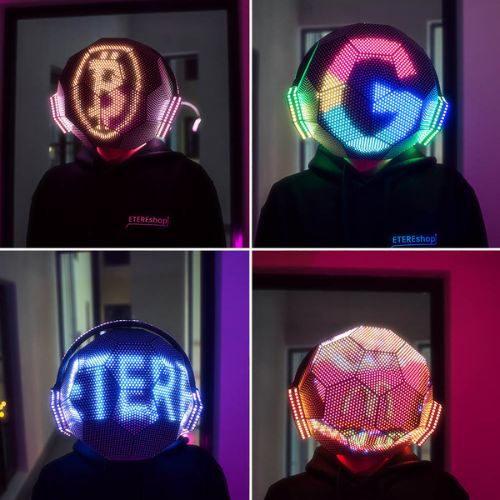 At long last, our LED helmet was ready to light up the night! Weighing just 2 kg, the helmet is comfortable for extended wear. It uses 24 pieces of 18650 batteries, giving it an operating time of 1.5 hours or more. The helmet's color? As cool as it gets – black!
Now, imagine yourself in a crowd, your customized LED helmet lighting up to the beat, catching everyone's attention. This could be you. If you're interested in crafting your own LED helmet or any other illuminated masterpiece, don't hesitate to contact ETERESHOP email: sales@etereshop.com. Our team of designers, project managers, and engineers are ready to help bring your vision to life, no matter how complex. Let's create something unforgettable together!