Are you ready for the new Burning Man festival? In just 4 months, the brightest, most creative and most limitless event in the world begins!
ETEREshop has prepared for you a selection of the most daring womens burning man outfits from past festivals and offers you new ideas for implementation of best burning man outfits.
Collection outfits burning man festival fashion
Women's second-skin burning man suits, from flowing, iridescent materials, close-fitting. Different bright colors from different materials, mirror, from a la reptile skin and smooth as silk. They look erotic and exciting.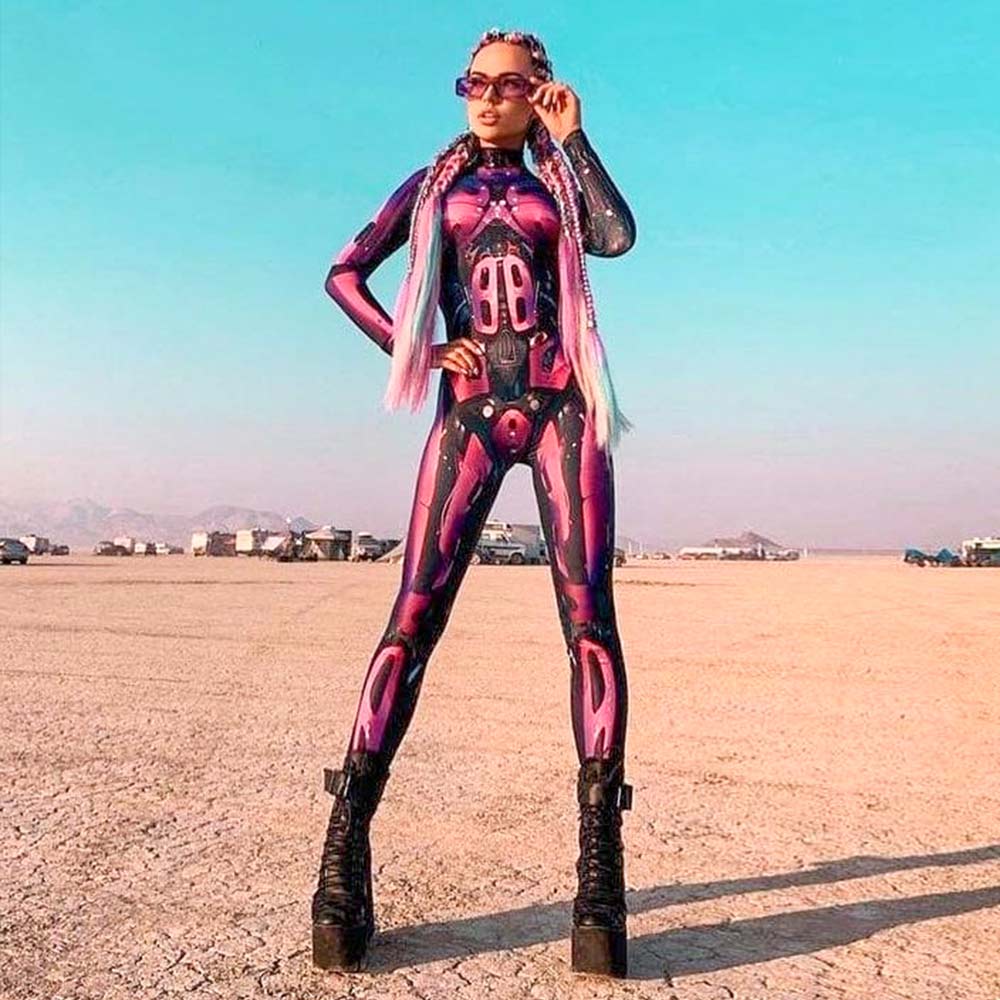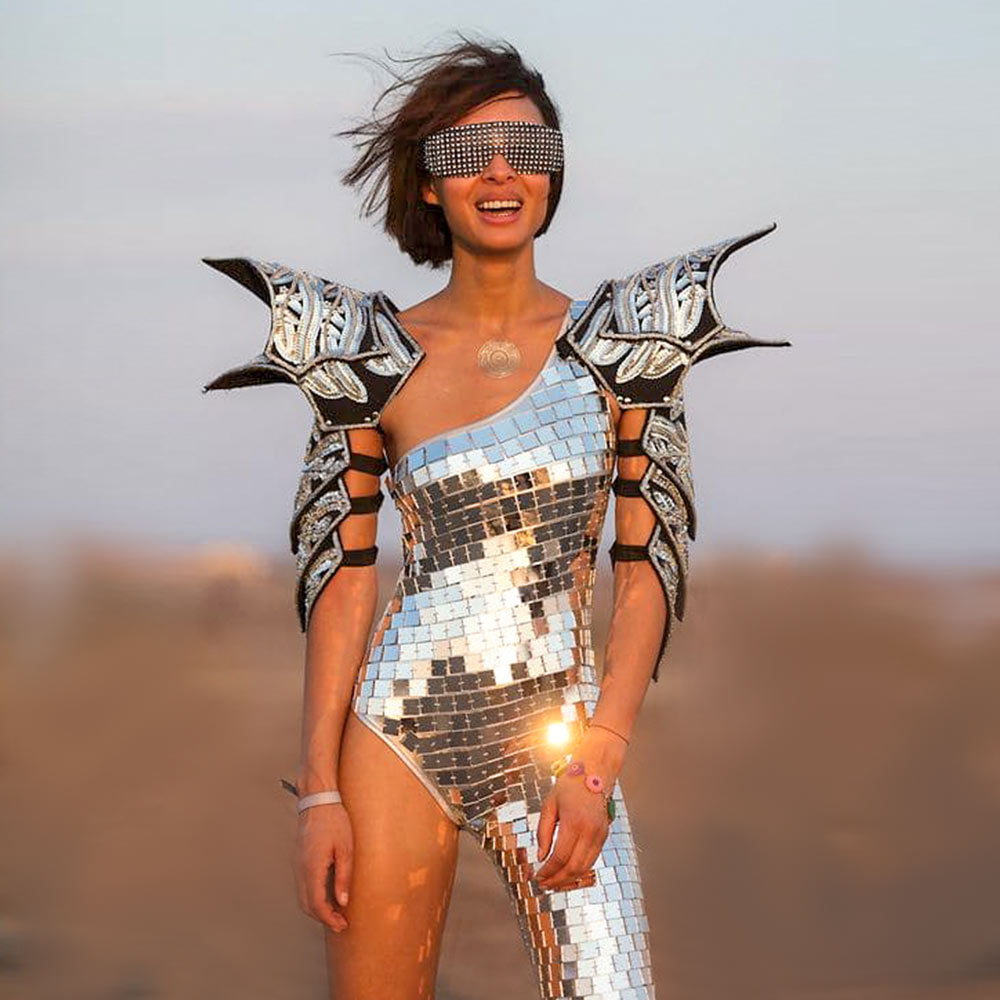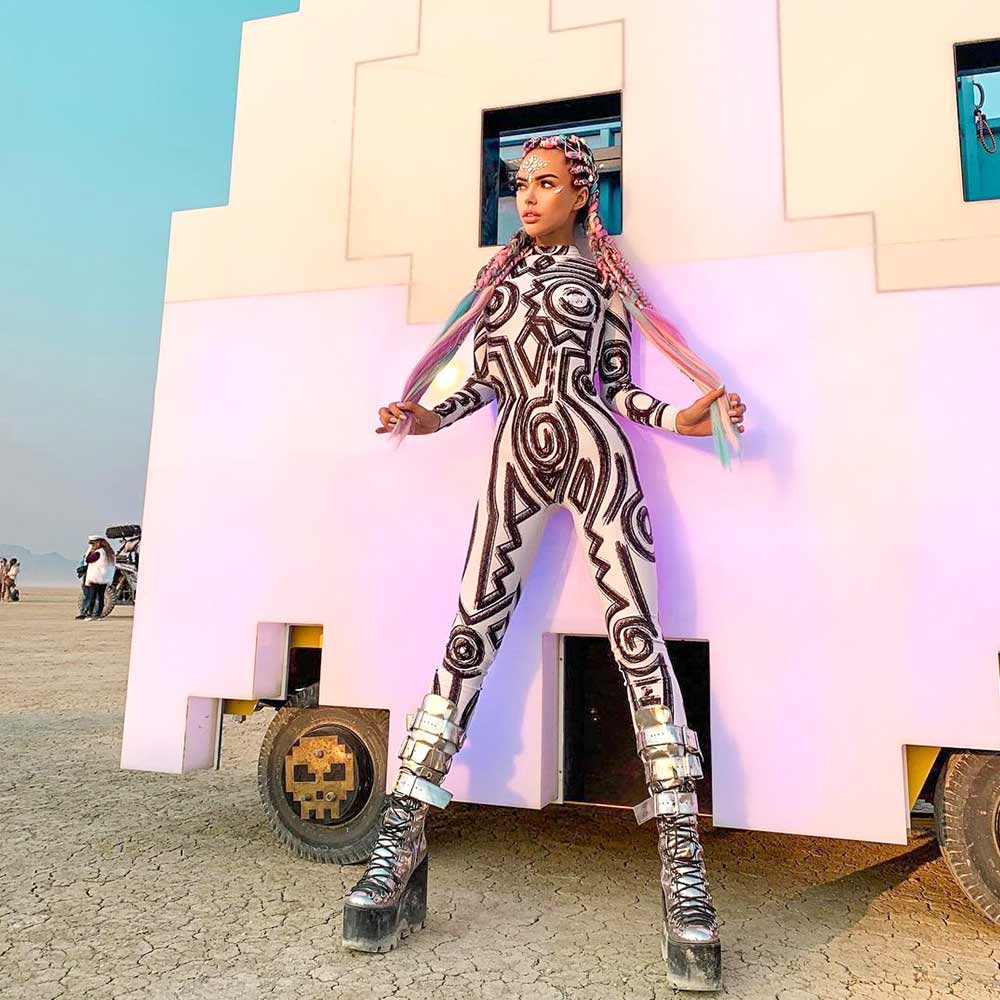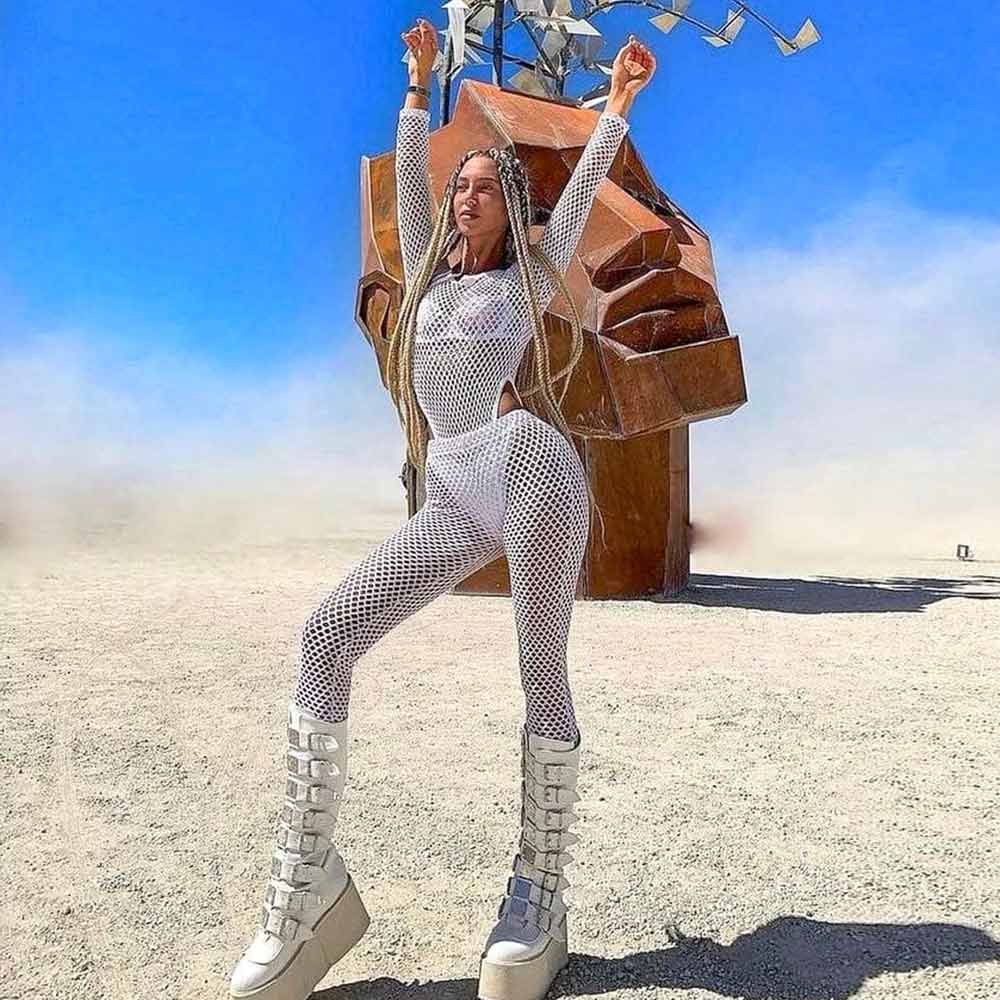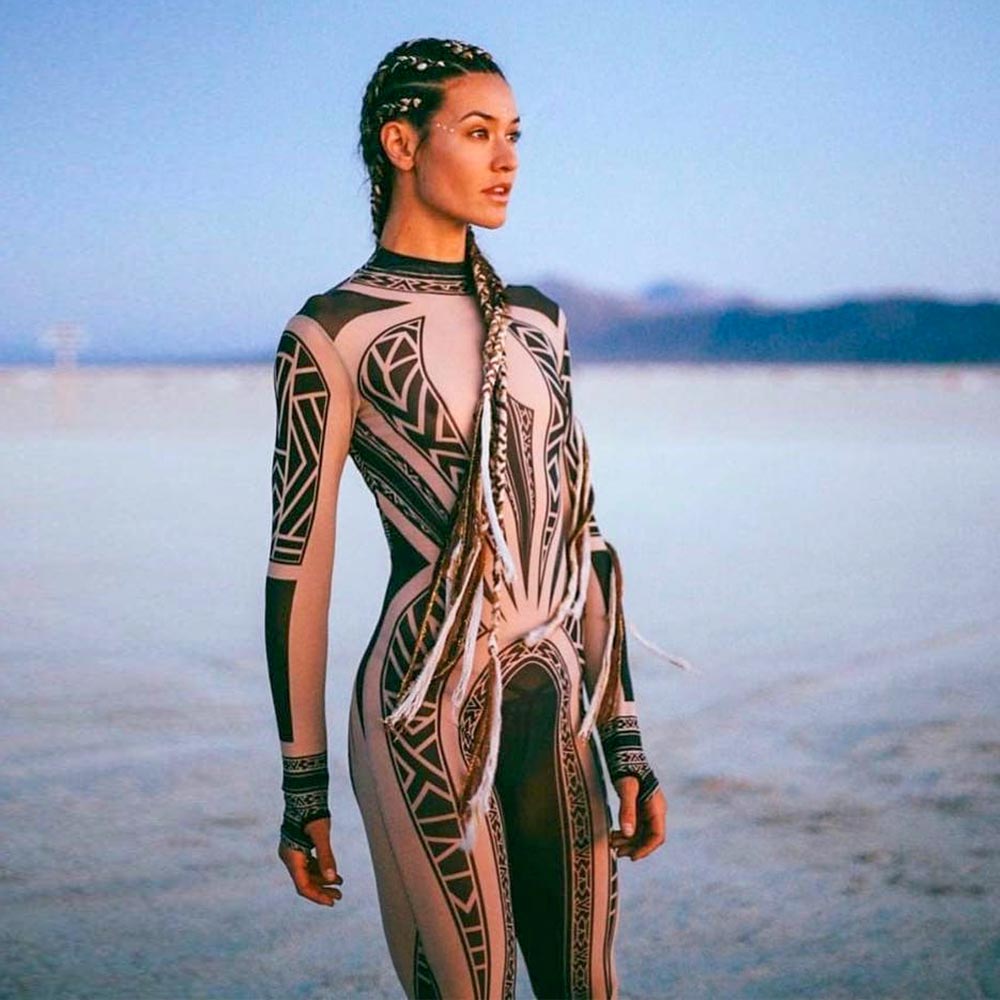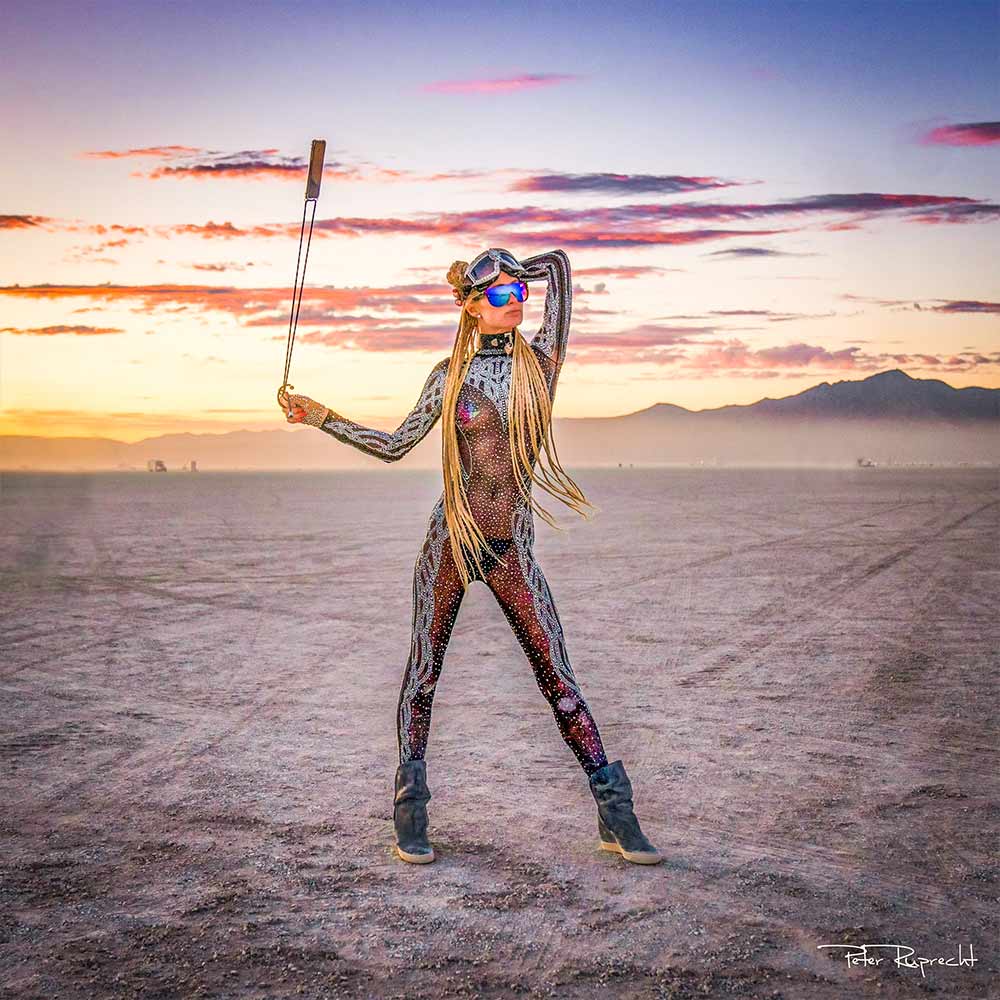 Women's Burning man costume ideas by ETERESHOP
ETEREshop has a number of such festival fashion outfits in its arsenal. These costumes perfectly convey the sexy, flowing, iridescent costume. Ideal for the Burning Man festival. With such a burning man suit, you will not get lost in the crowd and will be visible from afar. We offer the creation of effects that synchronize and change color to the music. And remember – all our festival costumes are unique and we begin the creation of each suit exactly for your parameters only after it is ordered.
Ideas of festival outfits to order by ETEREshop
Explore fresh festival attire concepts brought to you by ETEREshop. Get in touch with our manager email: sales@etereshop.com  to inquire about details and pricing for placing your costume orders.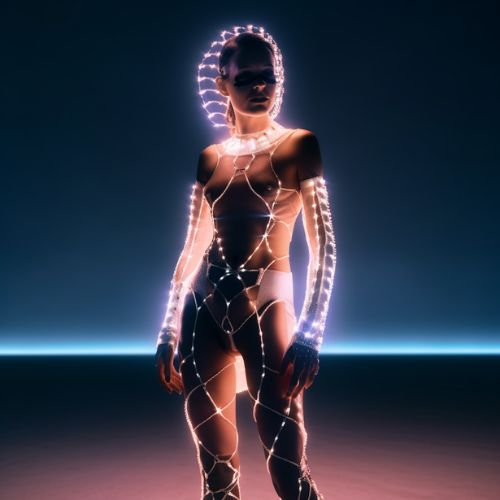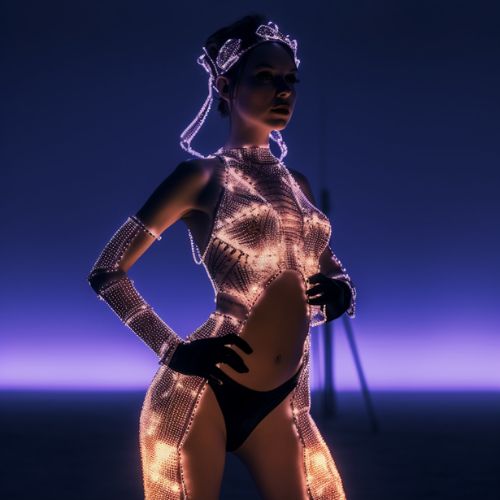 Revealing burning man outfits
A selection of "Aliens from other worlds" costumes that were seen at Burning Mag festivals. Comfortable leather suits or outfits of the most poisonous colors, fluffy and cute or smooth and slippery. The annual trend is high and unusual boots, flowing clothes with lots of bright patches or minimalism in clothes and colors. All of these are also Burning Man costumes. Minimalism and outrageousness are perfectly combined here. And often they are also embodied in the same costume.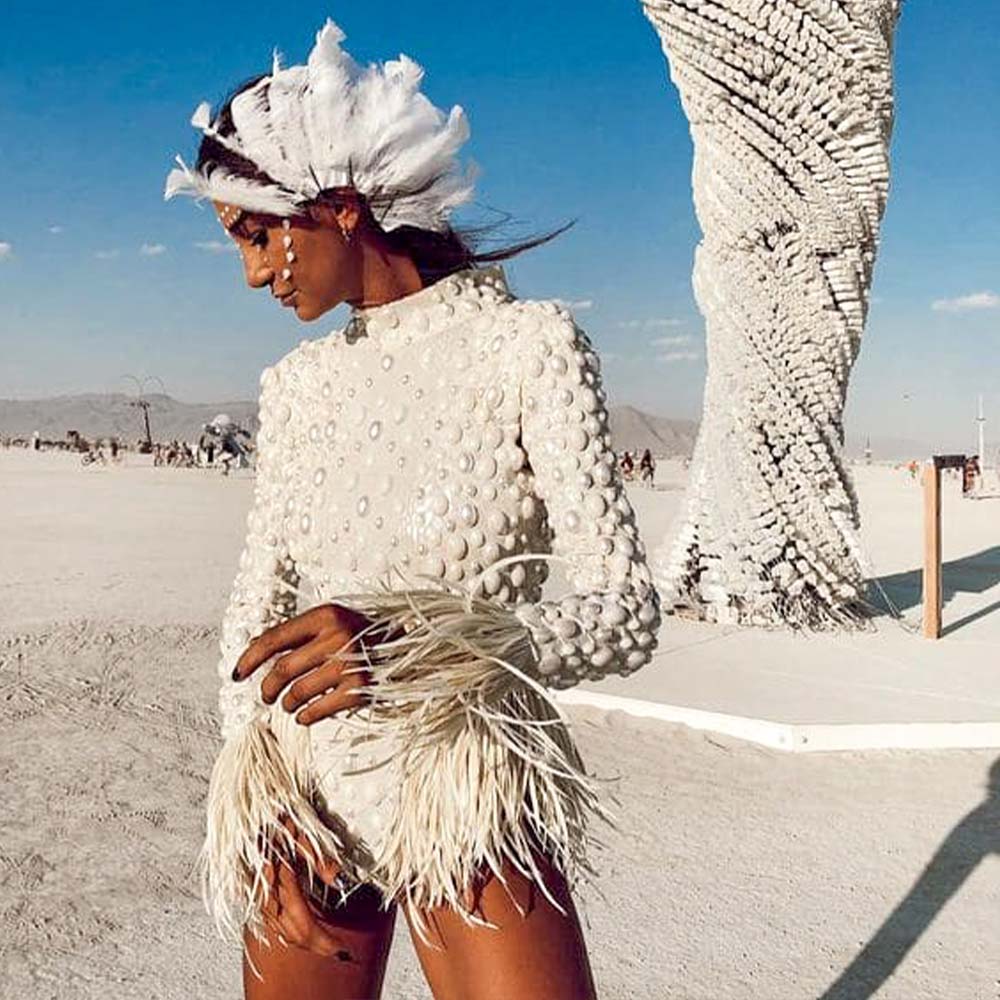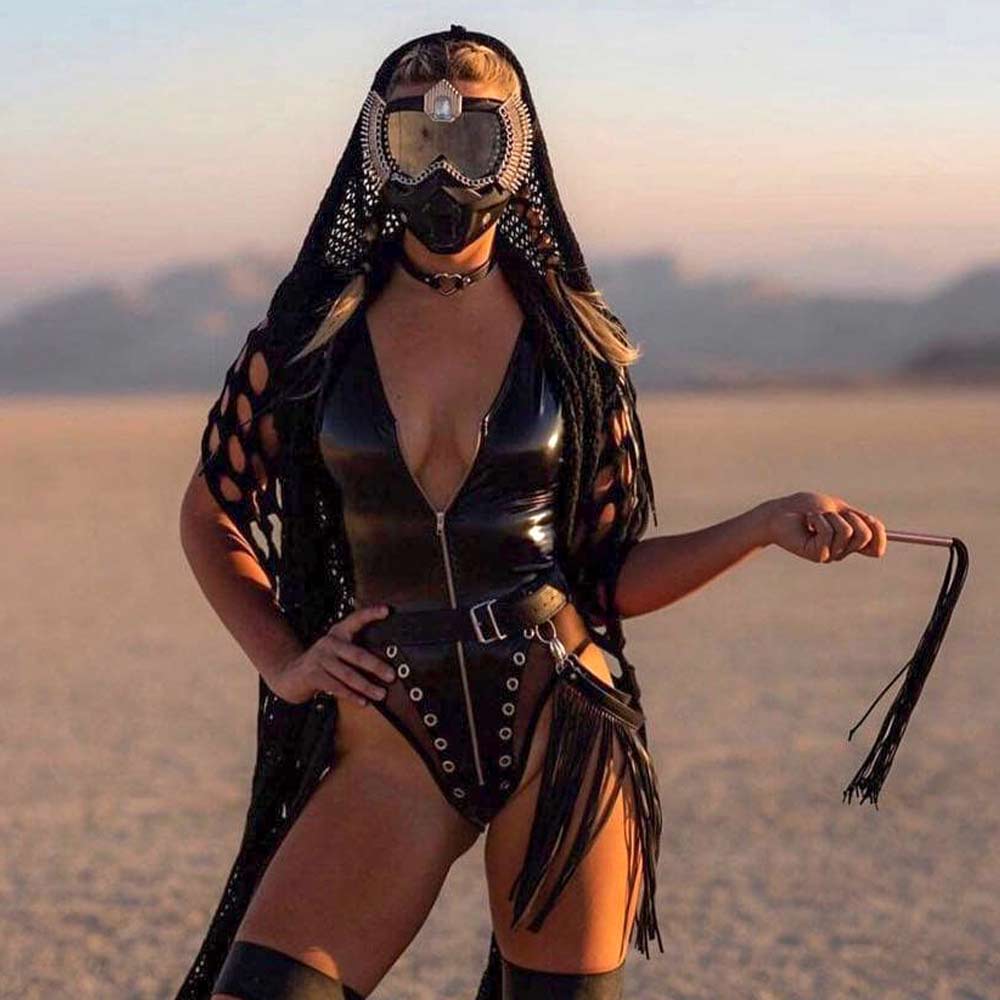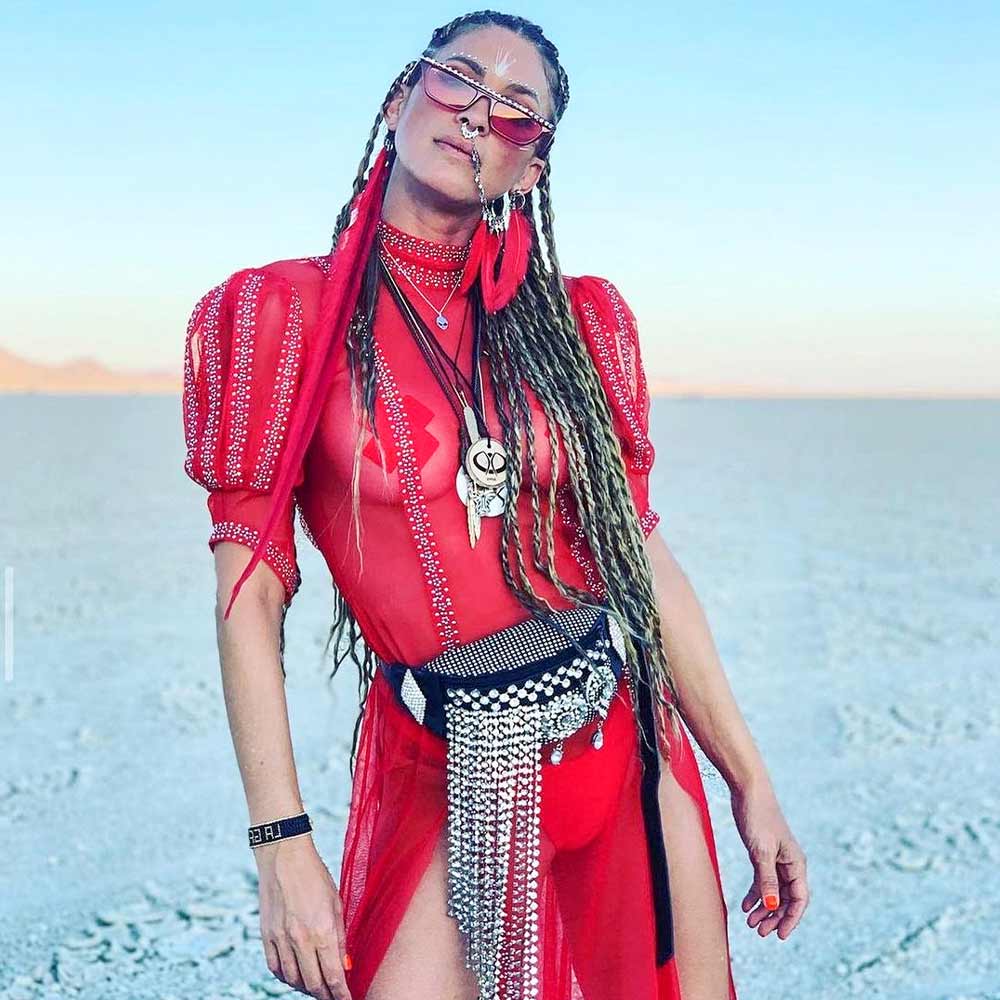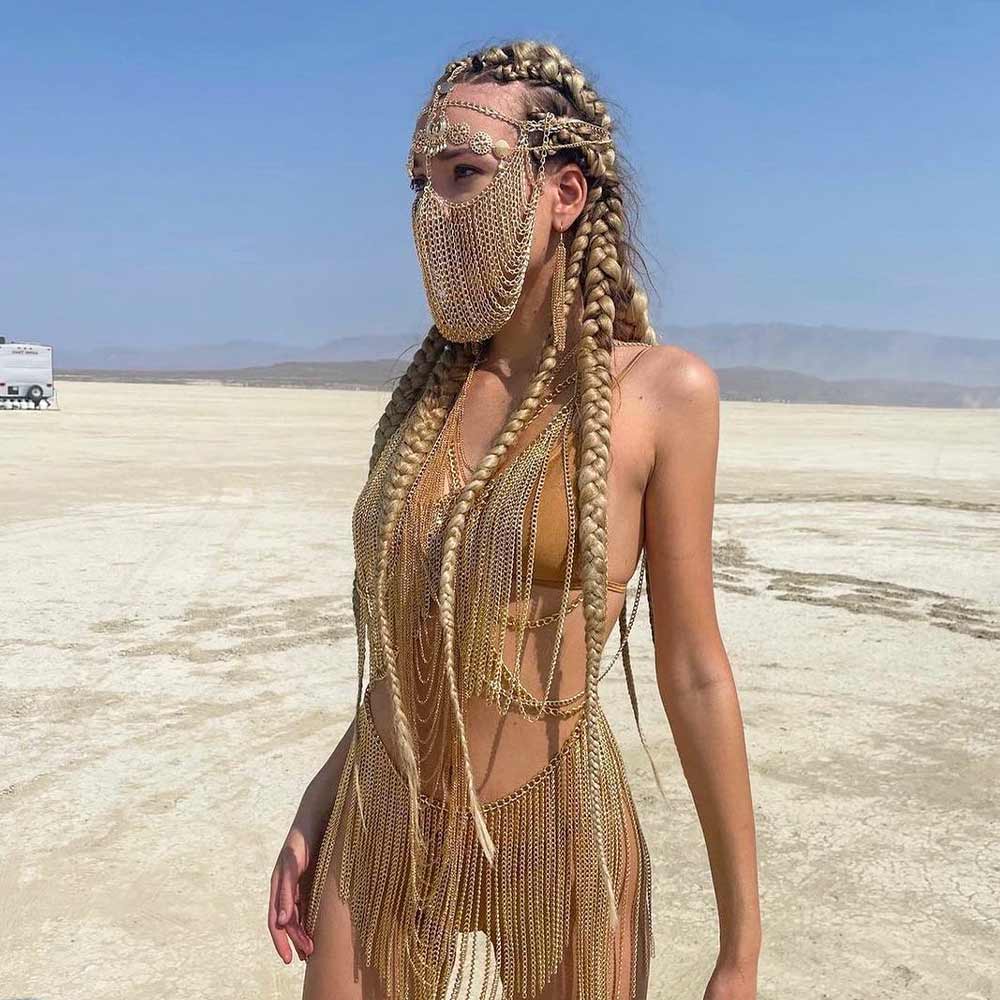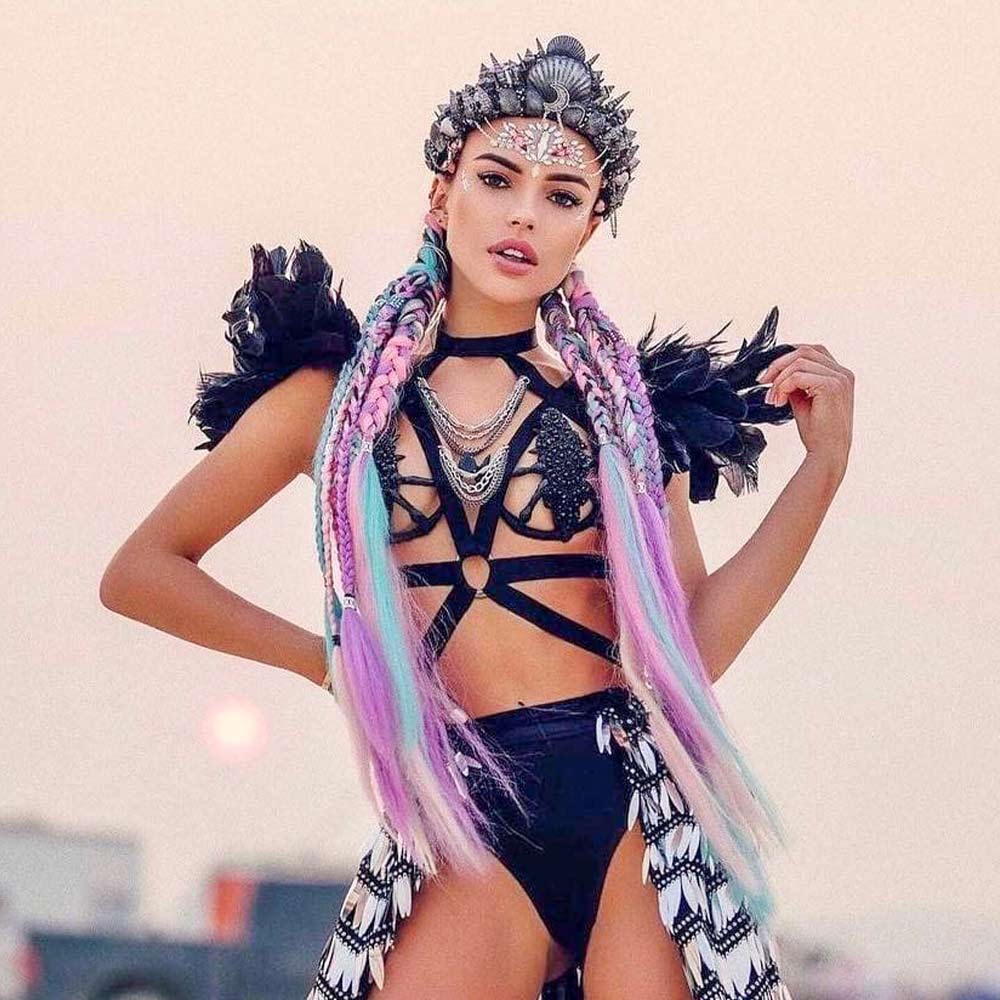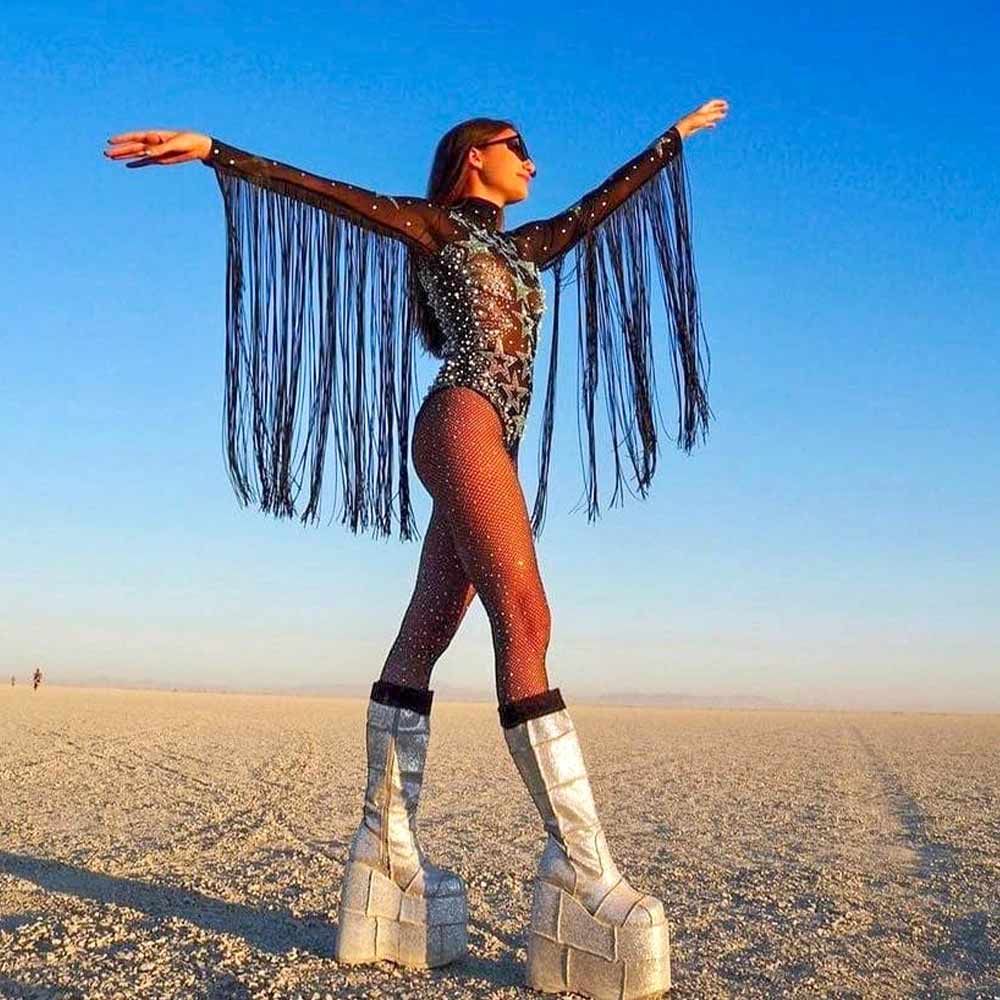 Womens revealing burning man outfits ideas by ETERESHOP
Womens revealing burning man outfits by ETEREshop. Mirror elements on transparent fabrics gives a stunning and wow effect. Mirror bodysuit on a transparent fabric or a sexy bodysuit made of gold and black elements – brutal and feminine, sexy and hot. We perfectly combine things that are hardly can go together. We can offer any combination of color and material. From you – outlines and desires. From us – concrete ideas and sketches. We can do more than you can think of!
New Women's festival outfits, ideas by ETEREshop
ETEREshop team has created festival outfit ideas that can be customized to your preferences and modified accordingly. You can place an order and we will tailor the outfits to your specifications. To do so, please contact our managers via email: sales@etereshop.com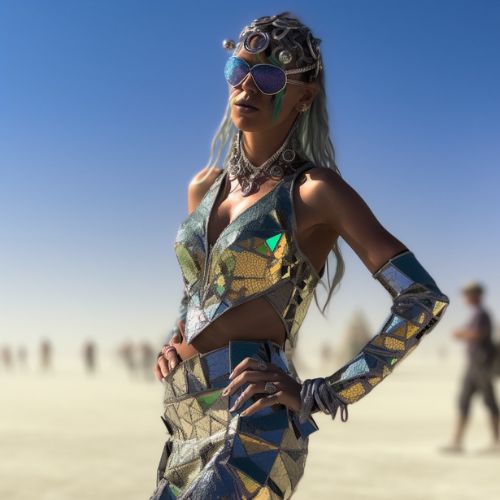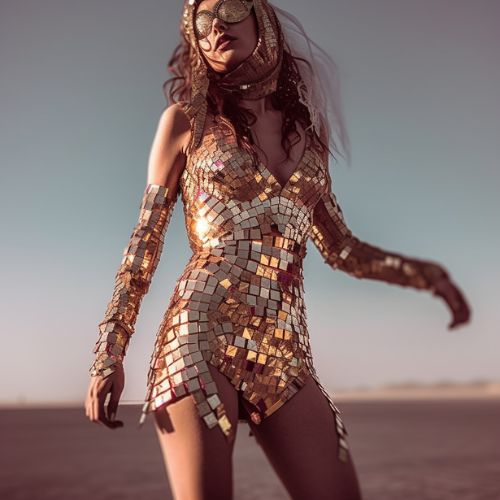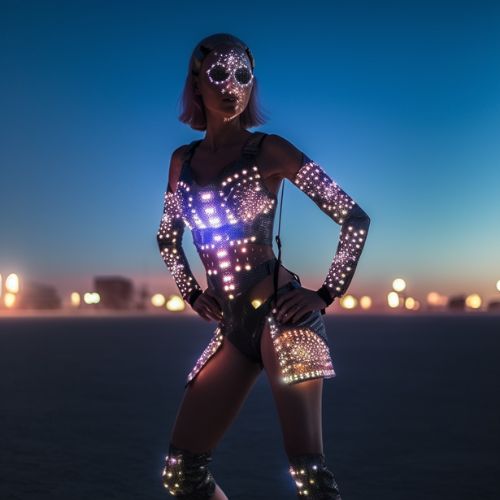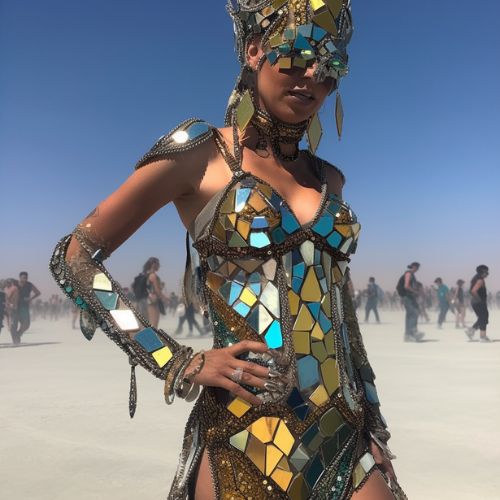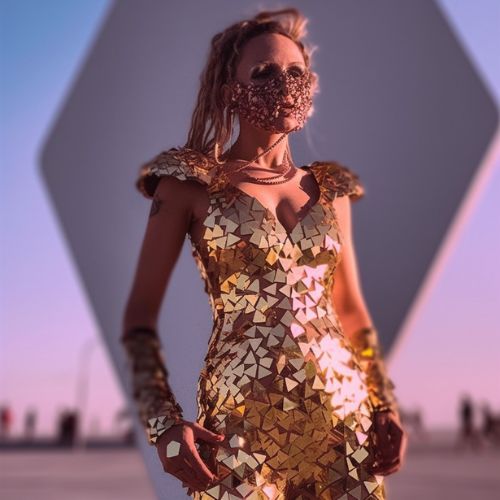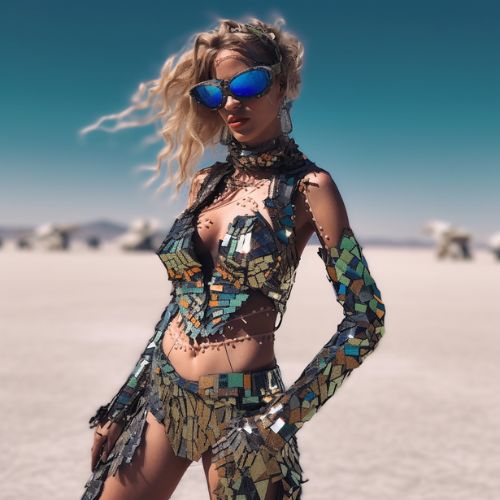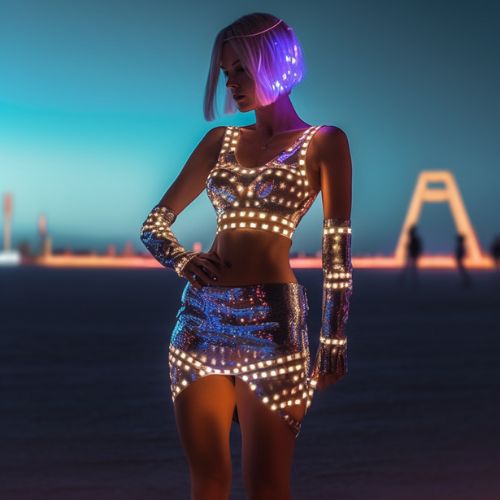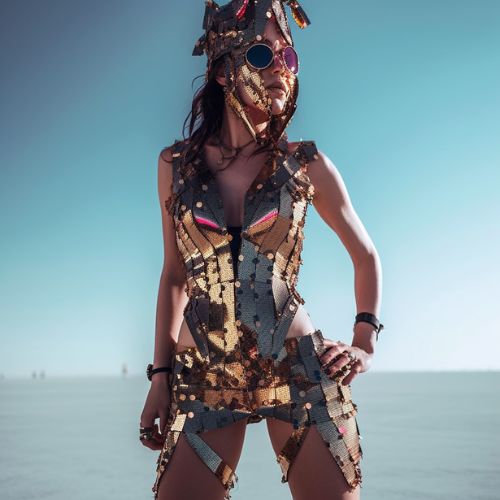 List of burning man dresses
Burning man costumes with royal and imperial characters. You can also look sexy and gorgeous in suits with puffy skirts, frills or multi-colored raincoats. See how spectacular and how rich the costumes look! Flamboyance makes the costume spectacular, and the person in it stands above the public.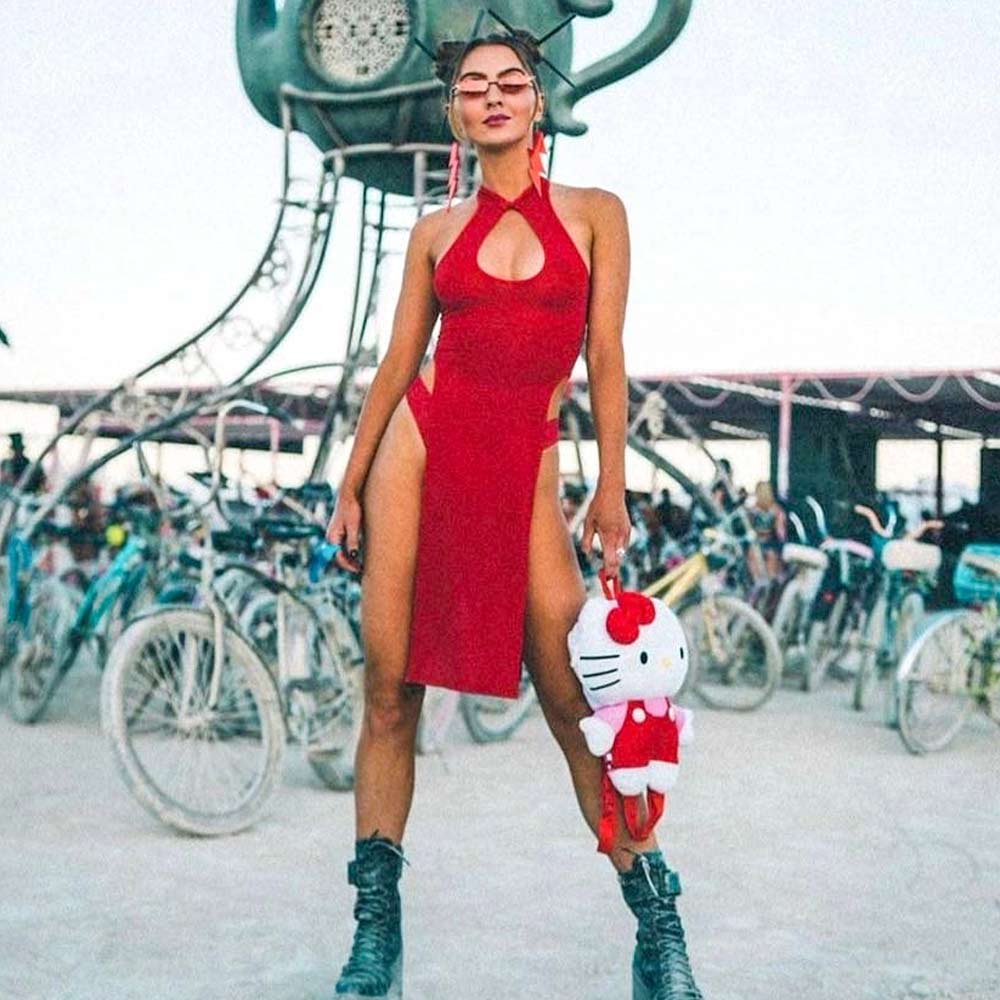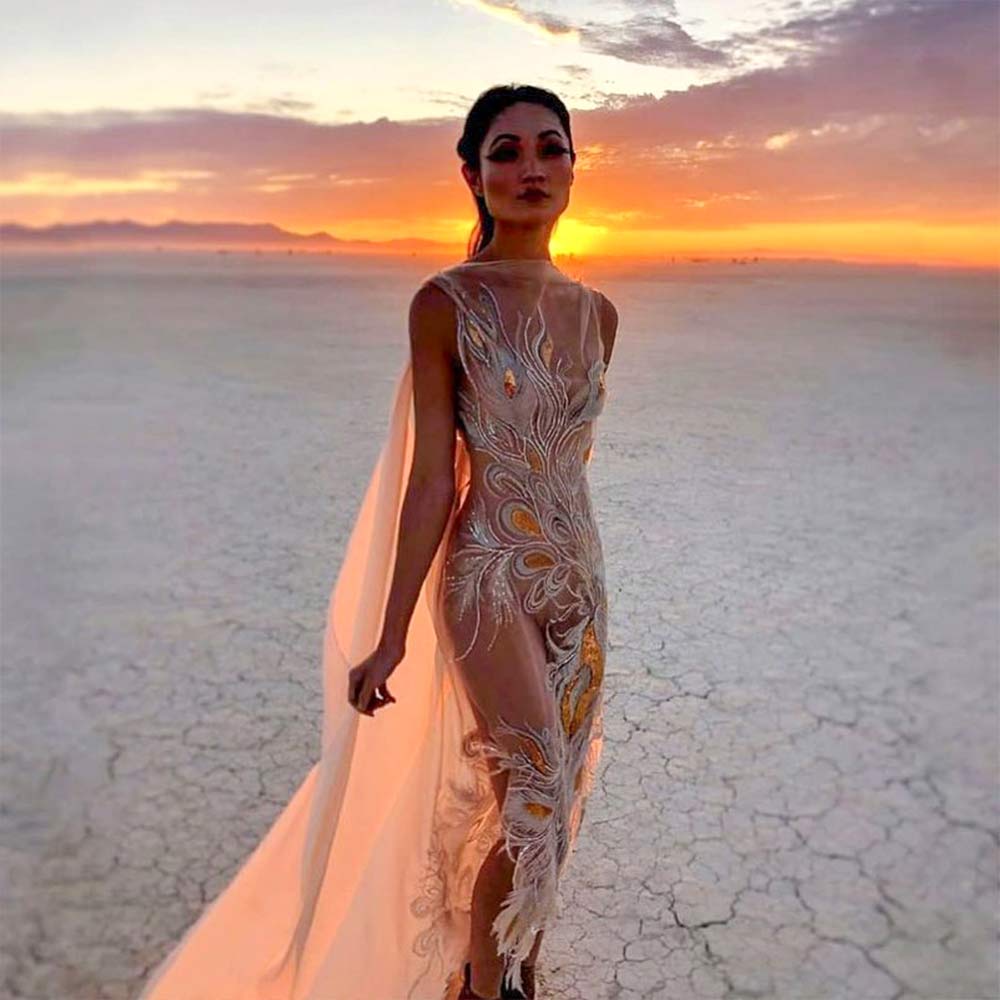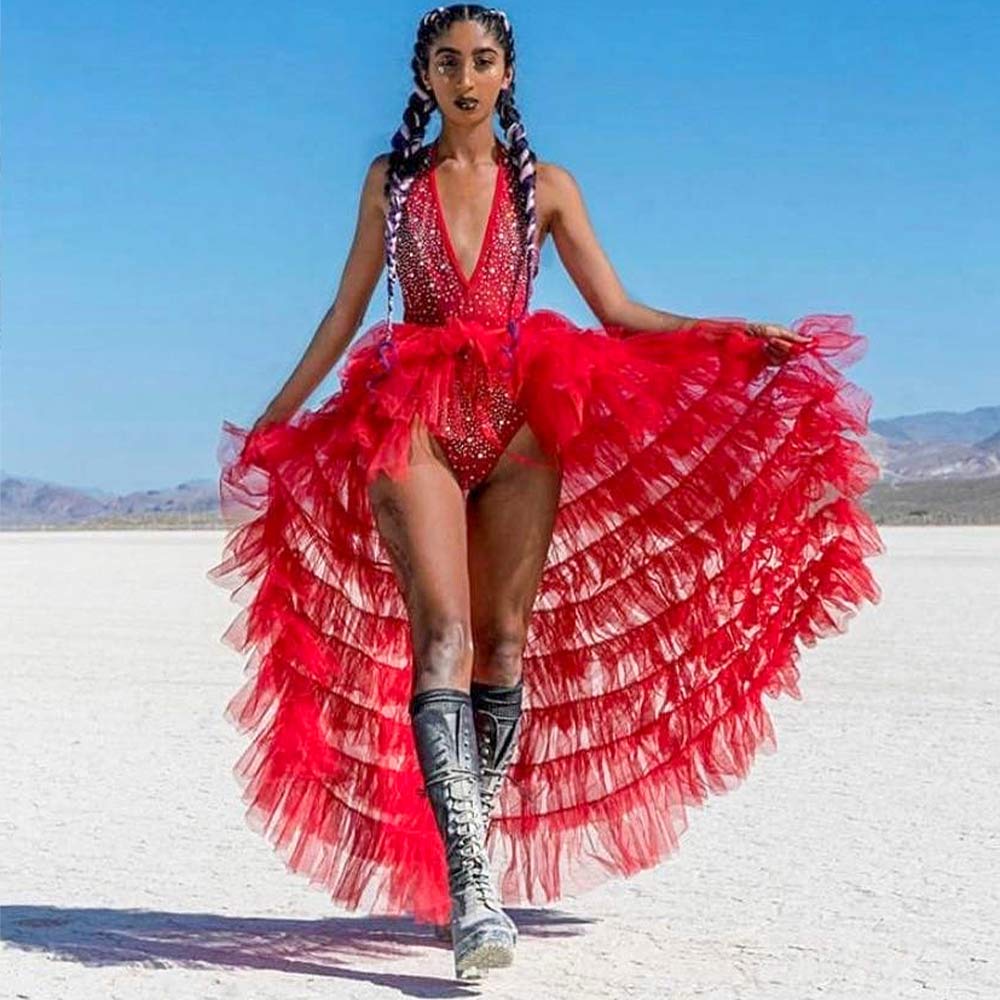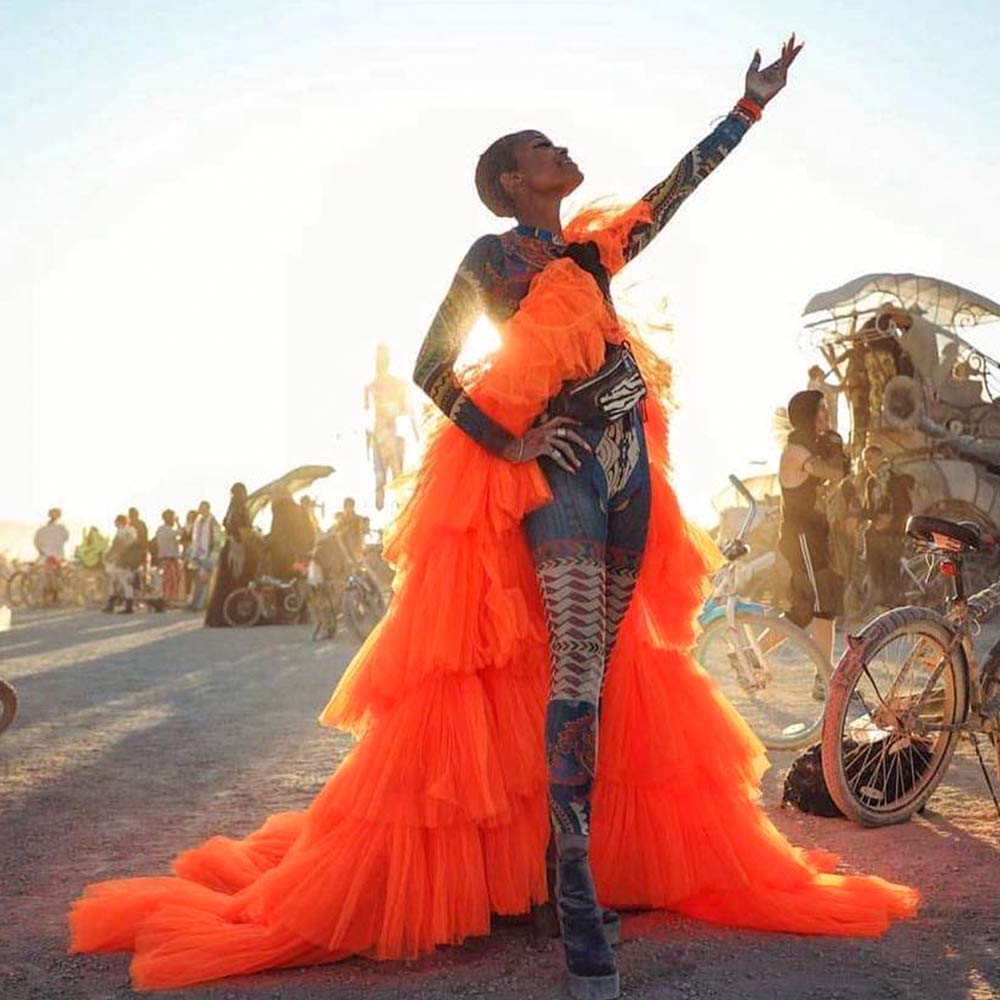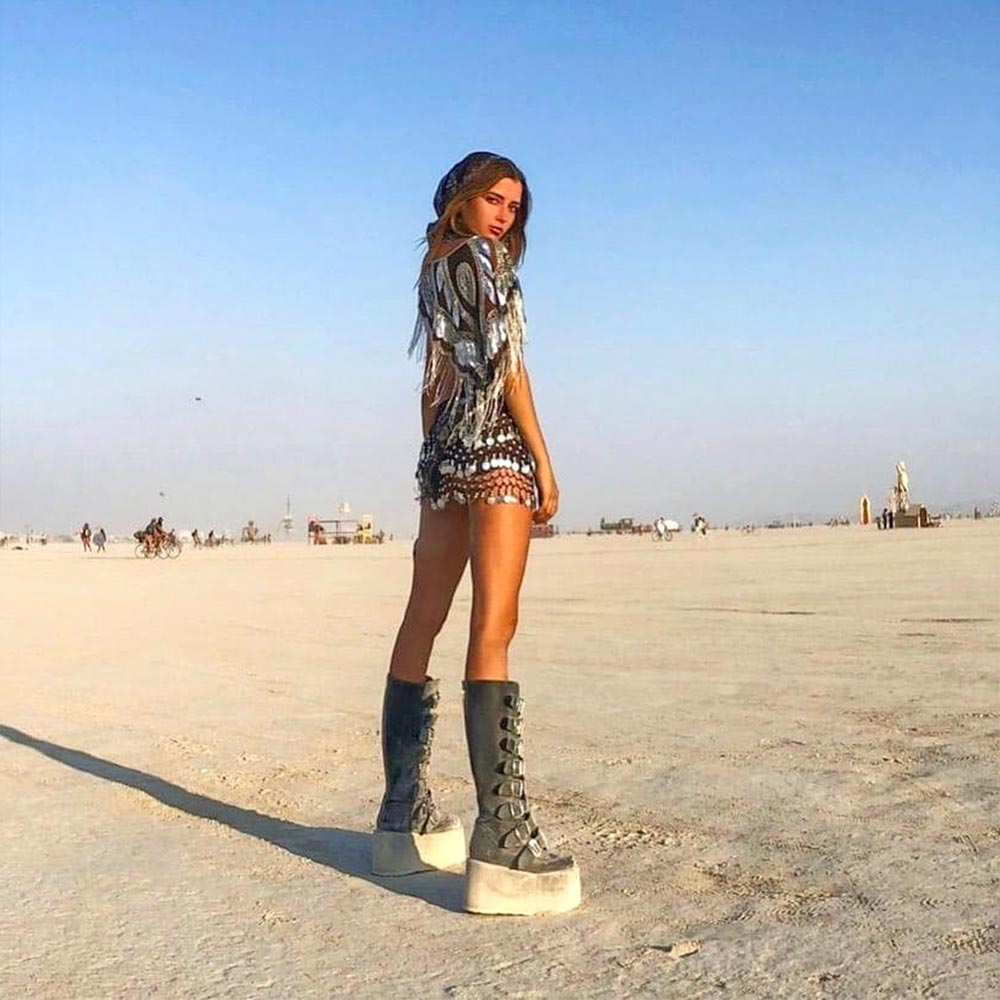 Fashion Burning Man clothing ideas by ETERESHOP
You will not surprise us with costumes with magic elements. But we can surprise you by making the skirts shimmer and glow, and the cloaks become either burgundy in the color of royal robes, or mirrored or invisible. And in our show costumes can move and dance!
Festival clothes to order
Our team has developed prototypes for the outfits to be further implemented. If you like the ideas, you can order their realization customized to your specifications by contacting our managers via email: sales@etereshop.com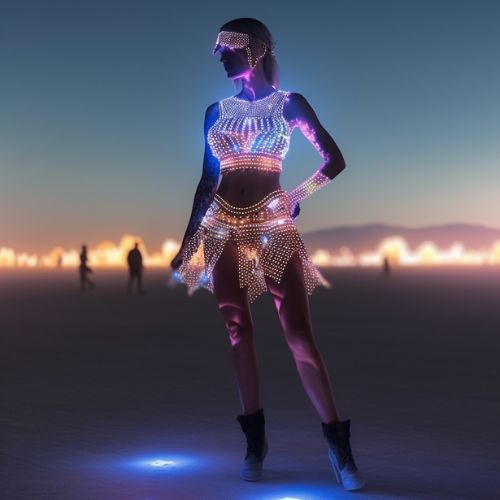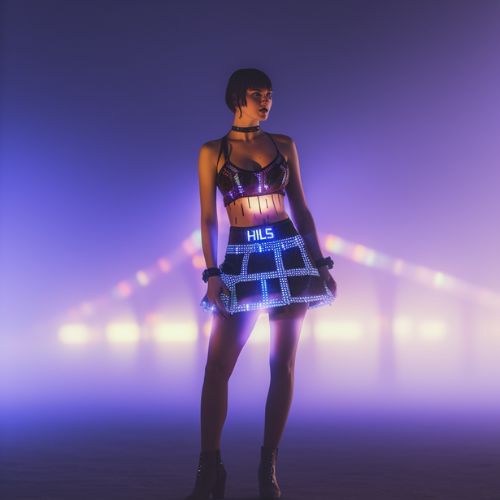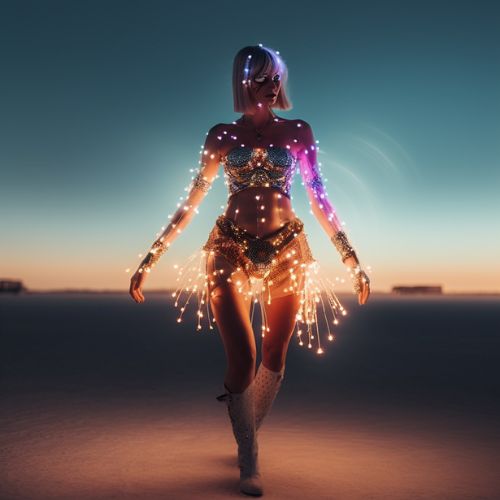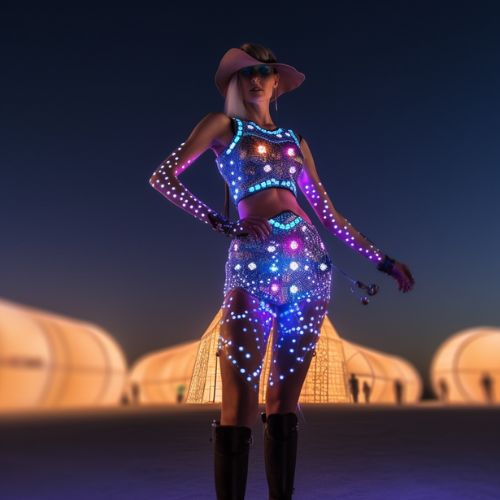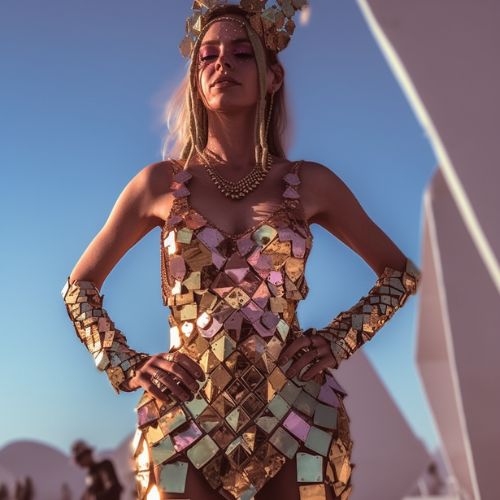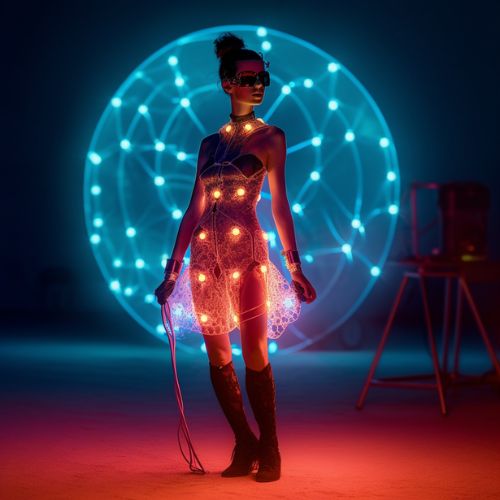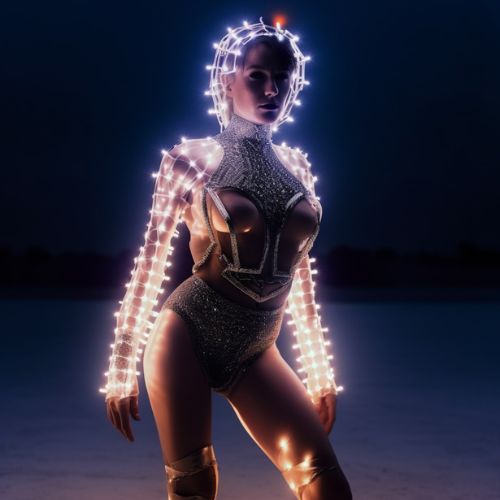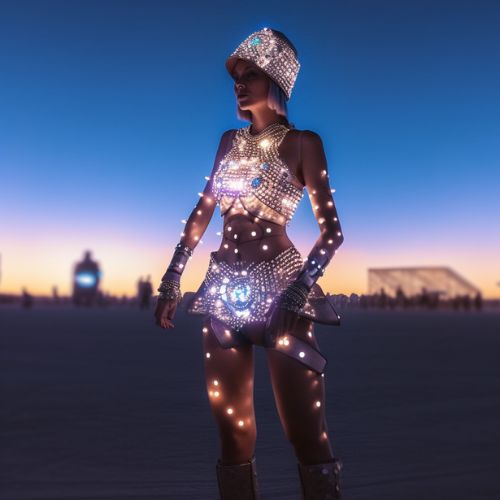 An outfit is more than just a dress. Sometimes it is the head that can make the whole costume look unrecognizable. It can be a mask of any size, a magic ball instead of a head, the hair of Meduza's head, or the talking hair like small alien antennas.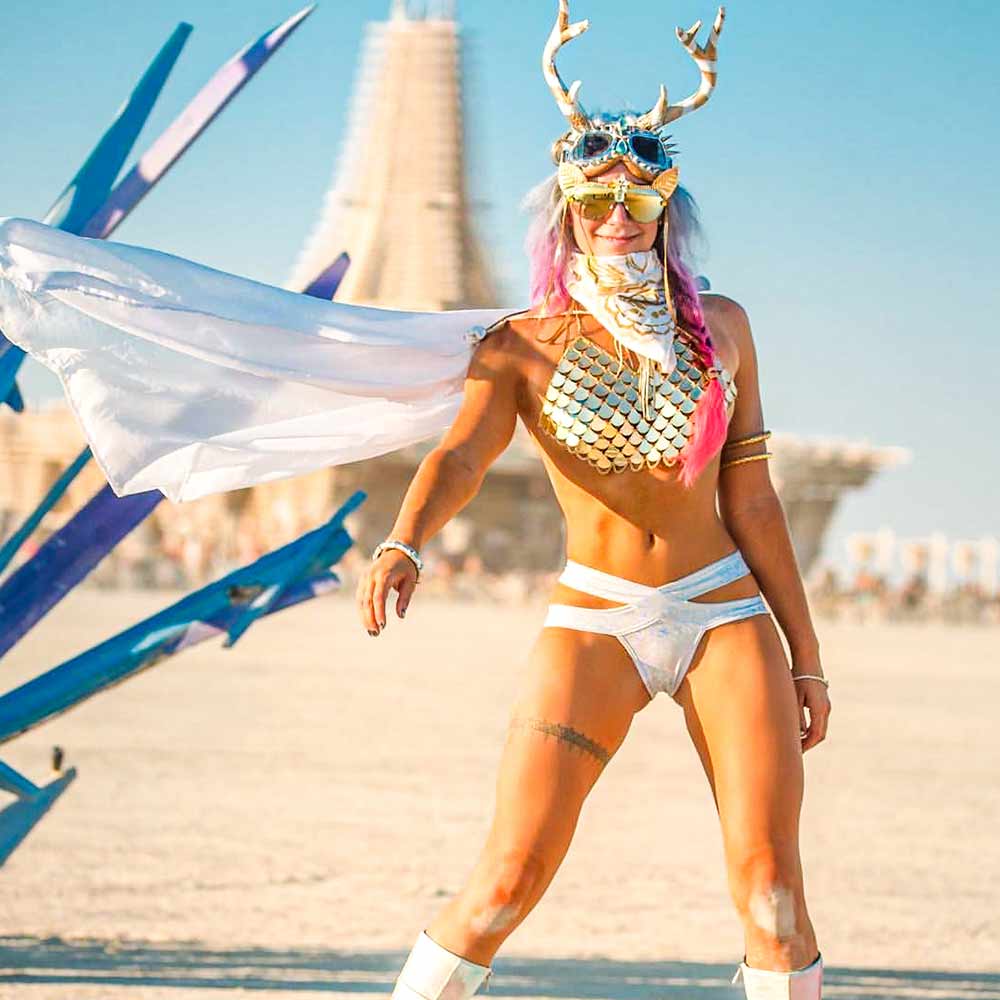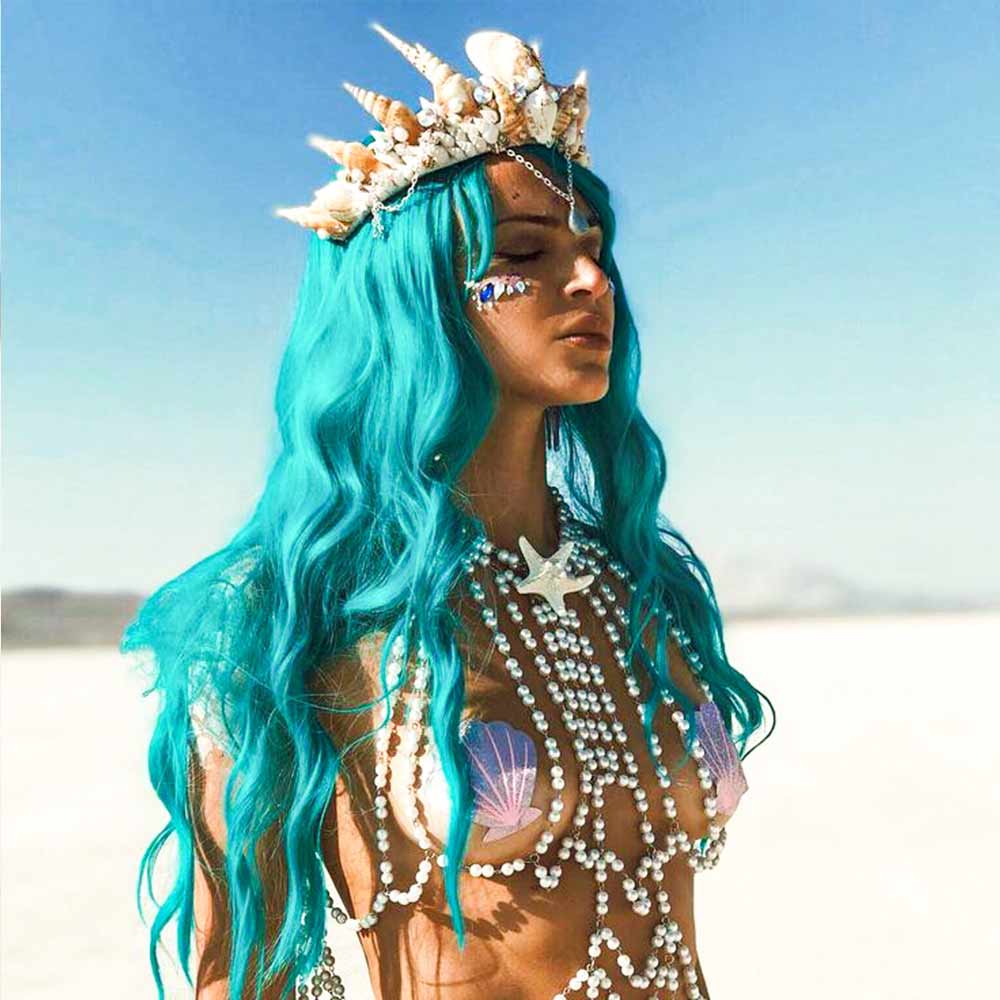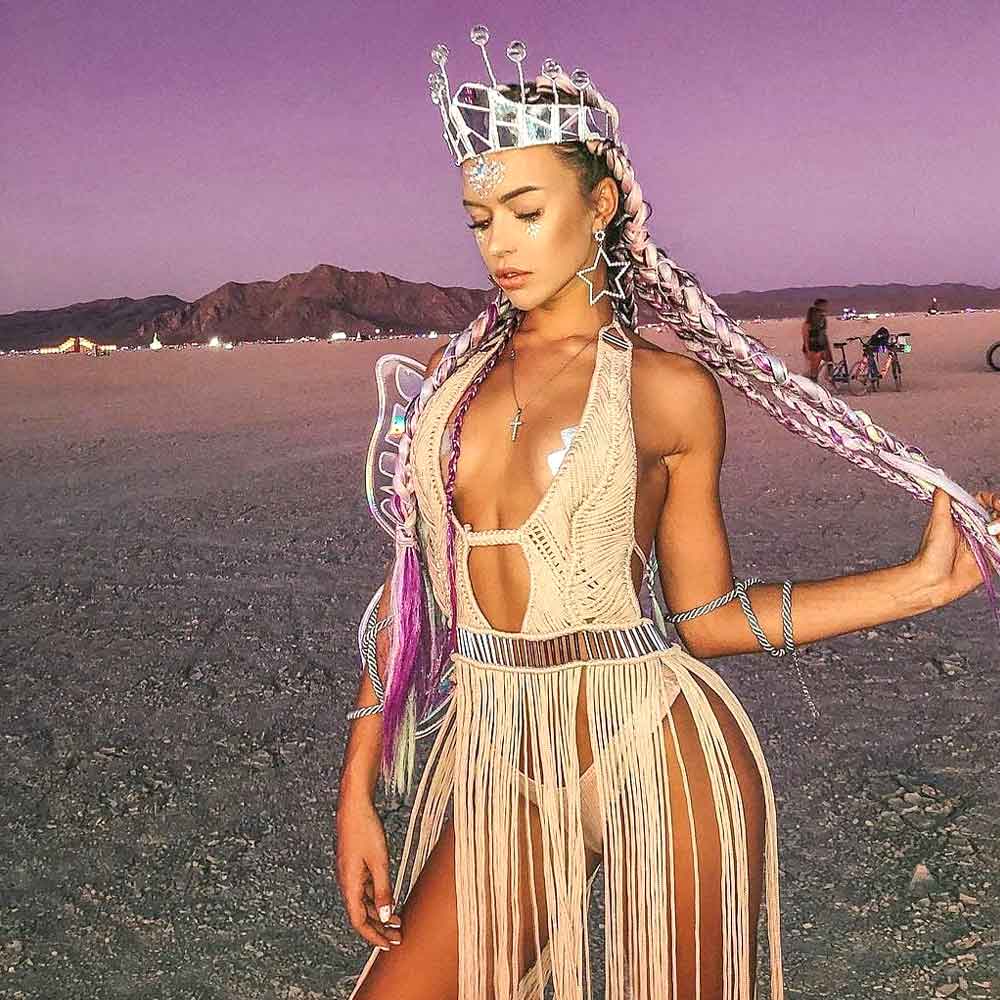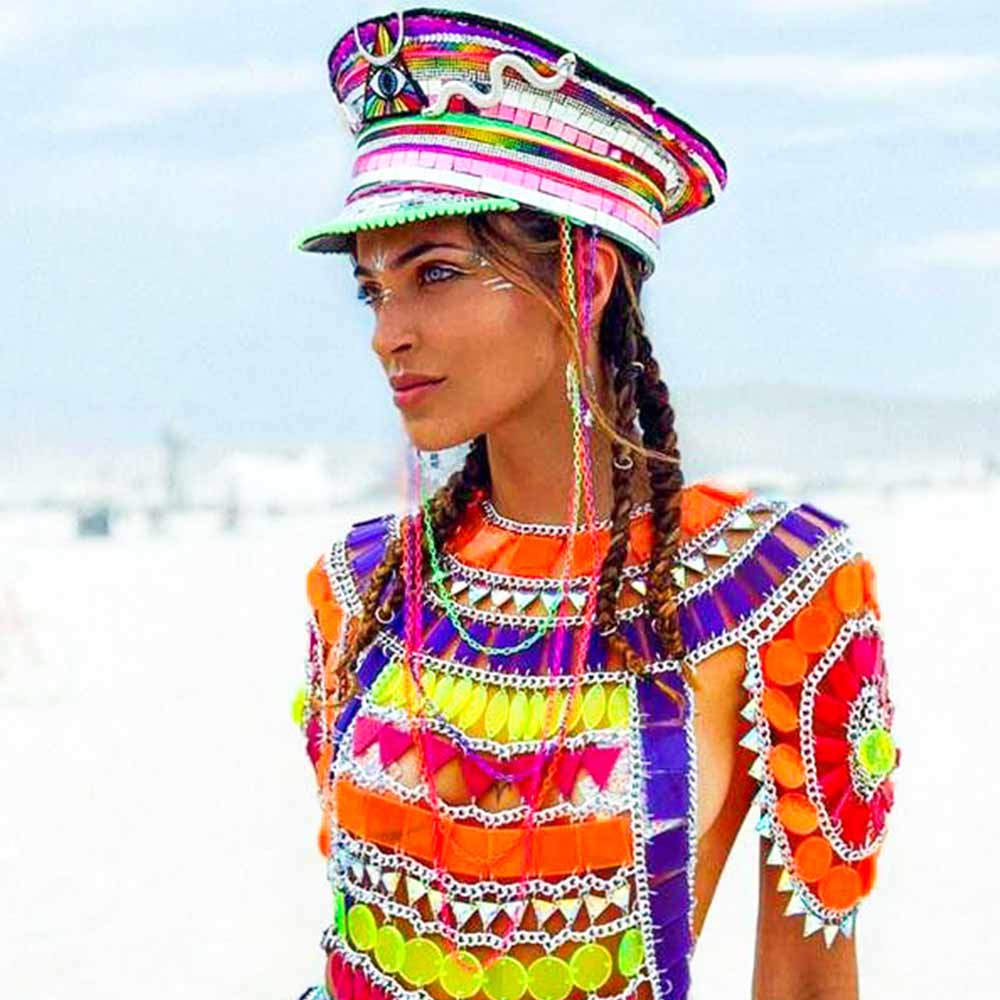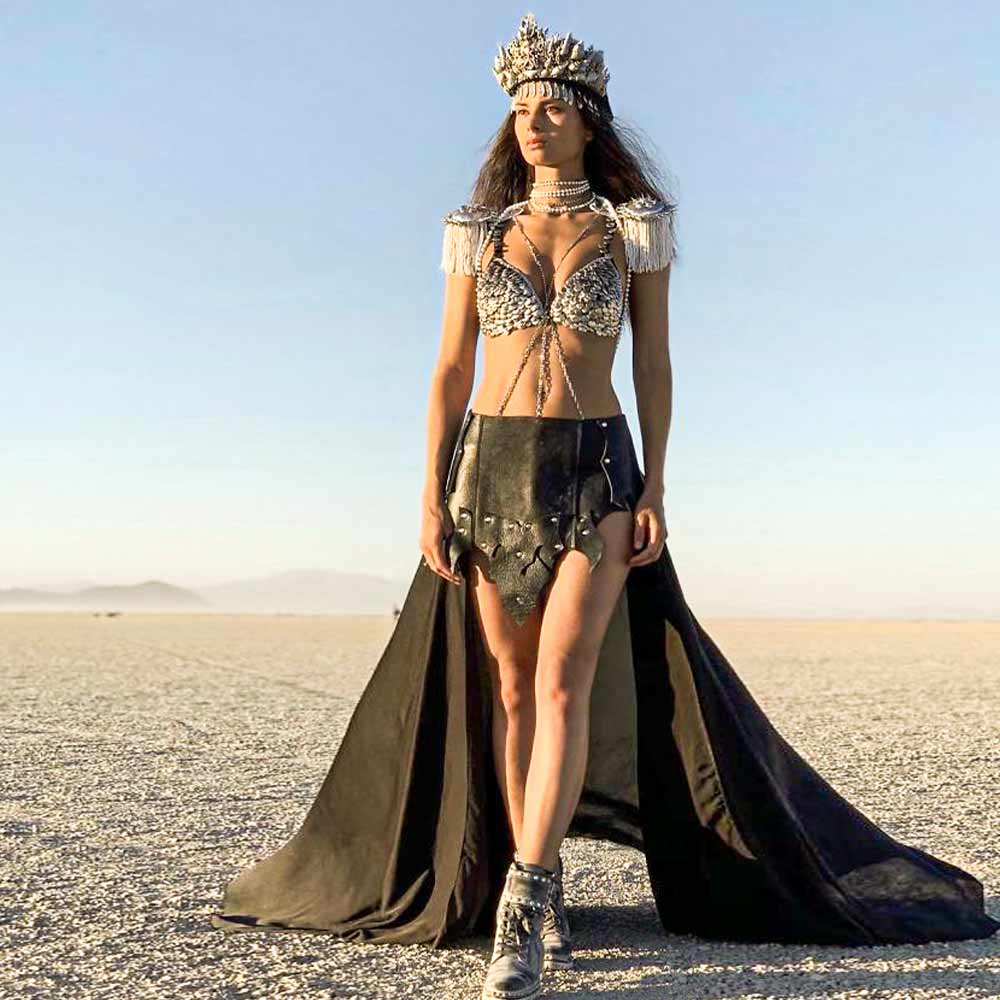 6 Burning Man hats ideas by ETERESHOP
We also boast a number of excellent products. Mirror helmet, glowing hair, crowns and masks of various shapes and materials. Show us a picture – and you will have an even prettier head!
Burning Man Accessory Ideas
Wings, masks, tails, bodices and bustiers. Spectacular elements to attract attention. Wings are loved by everyone because they are a symbol of flight and freedom. And freedom is the main principle and the main value of the Burning man festival.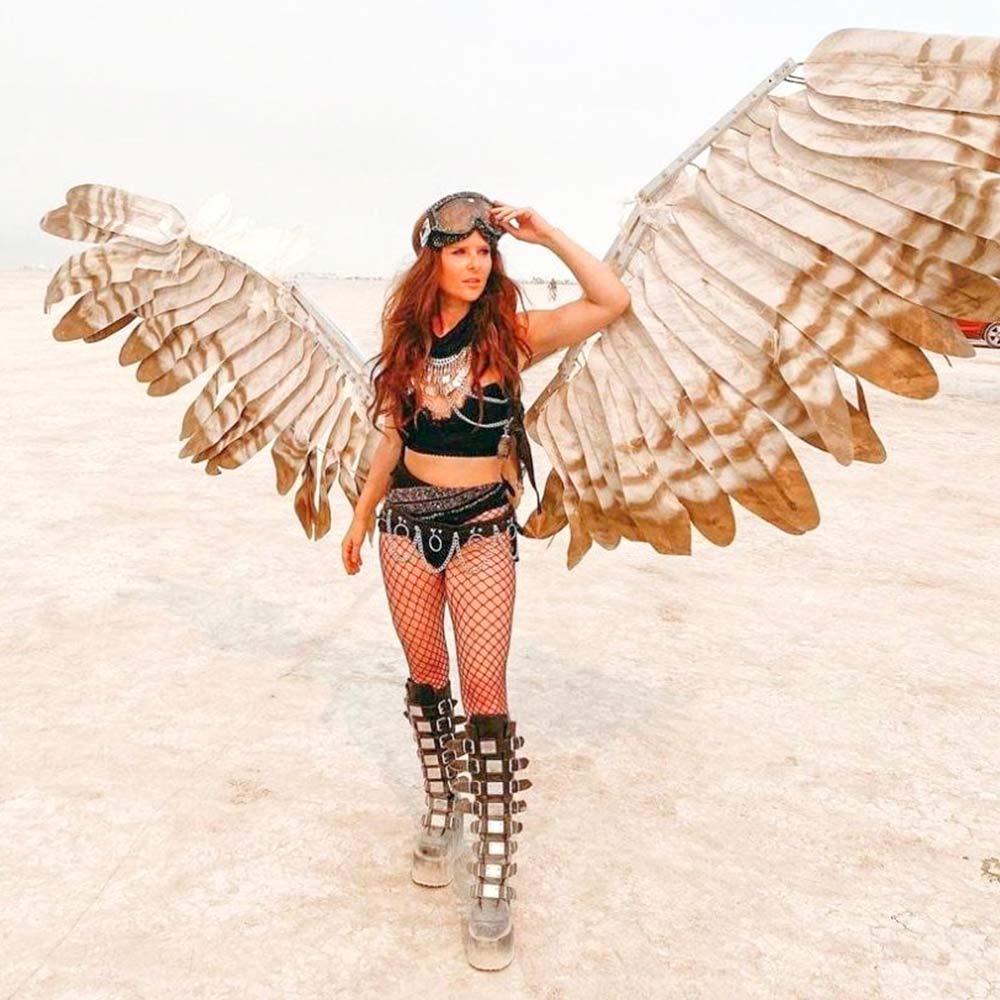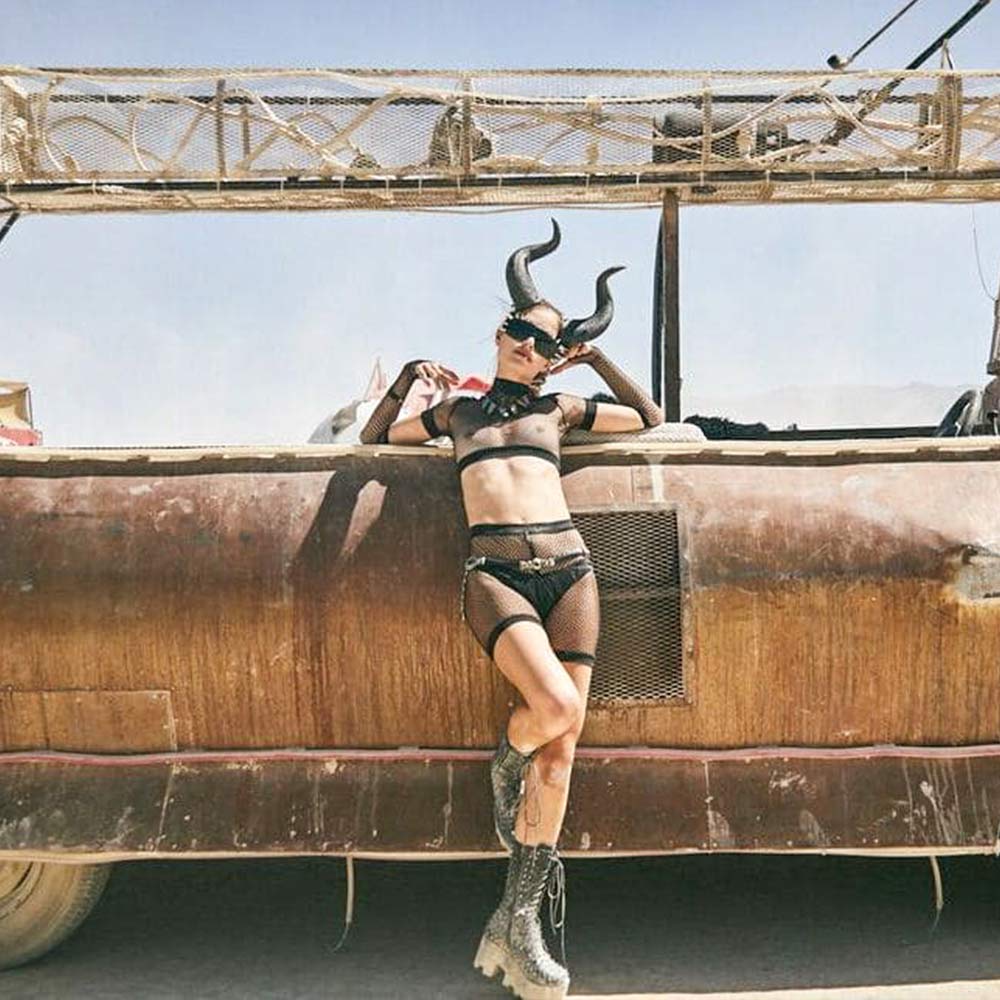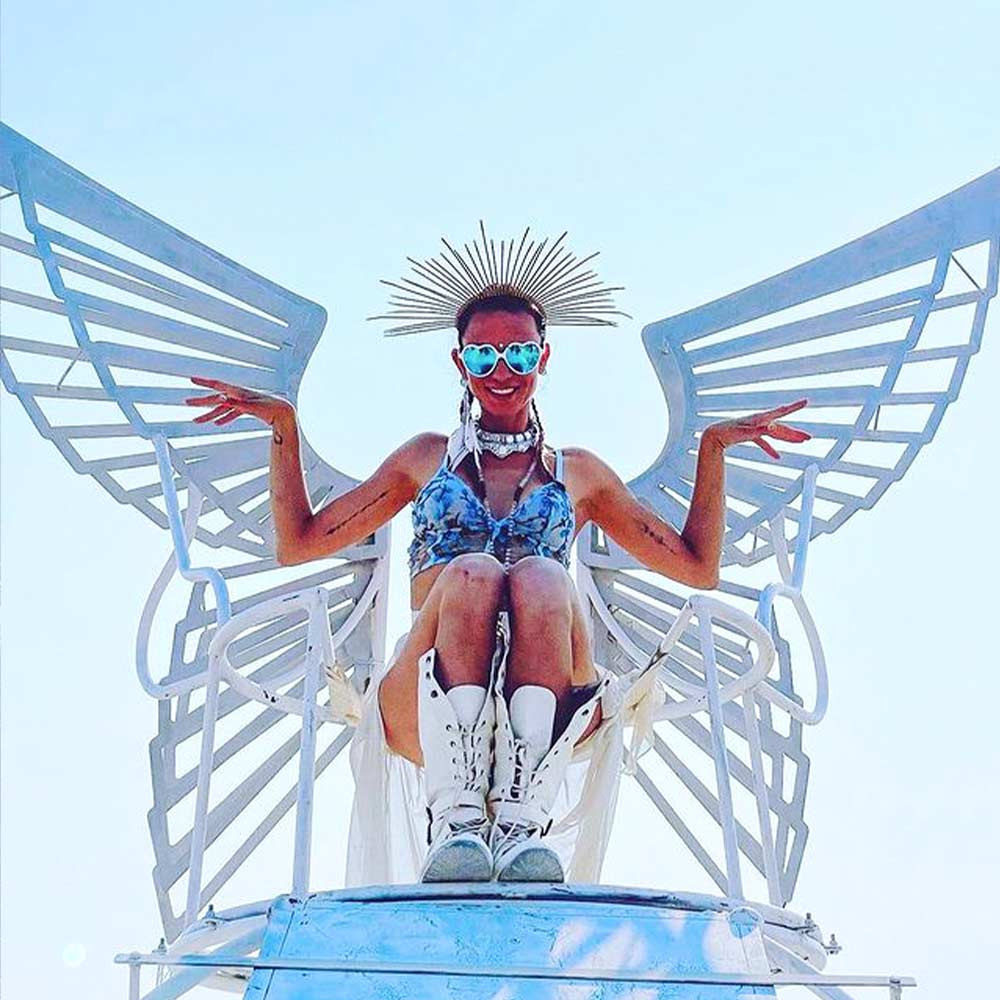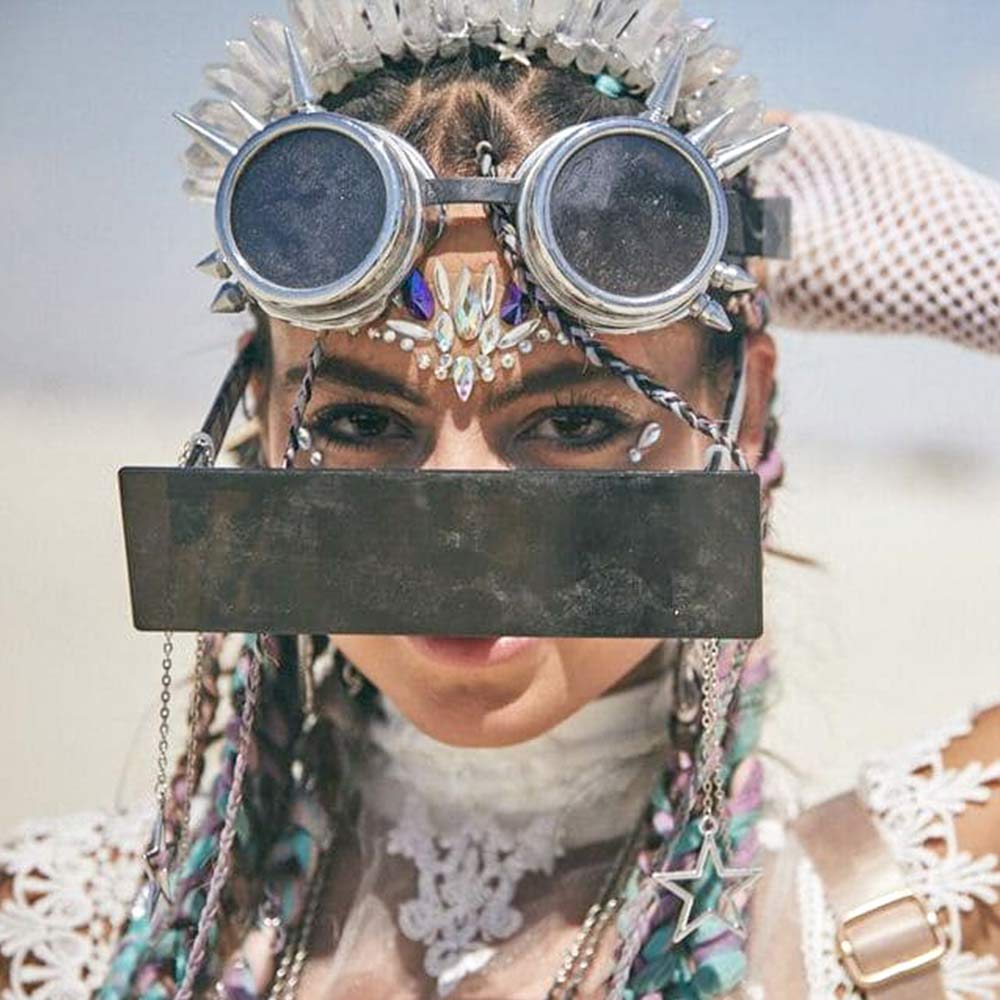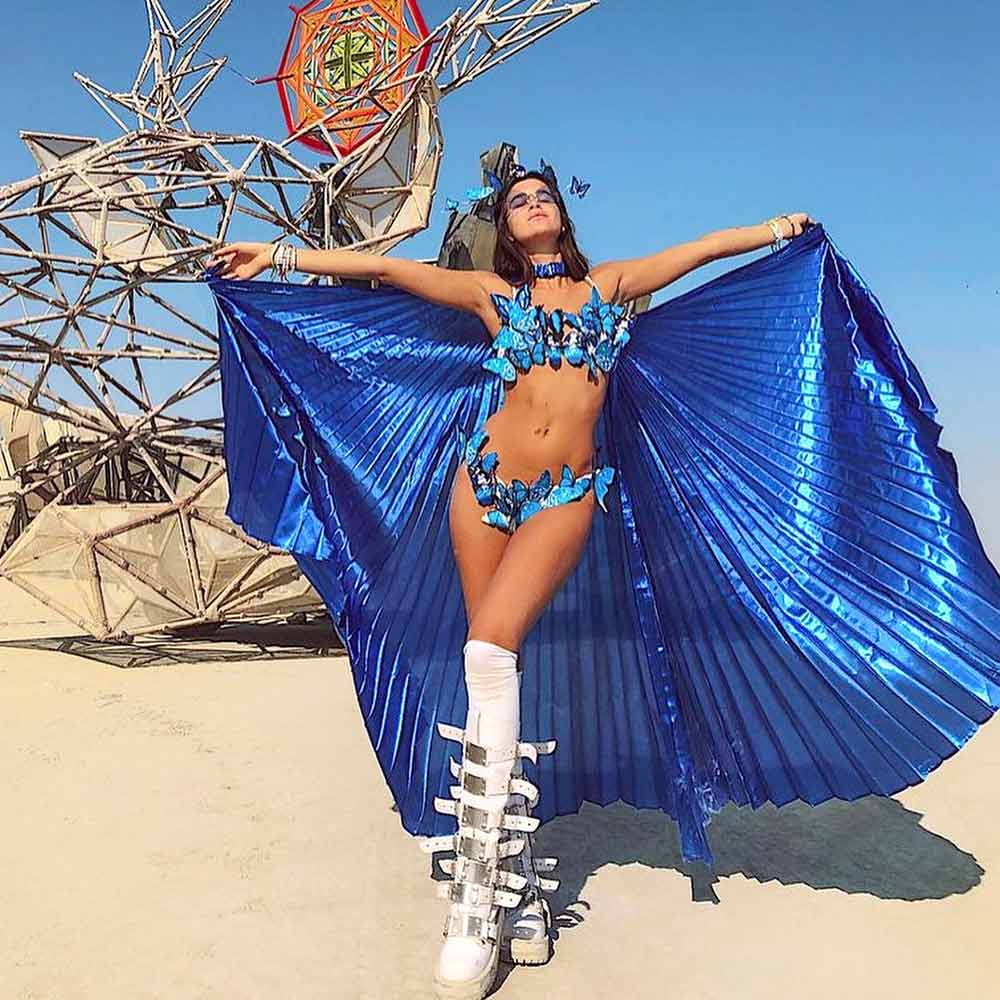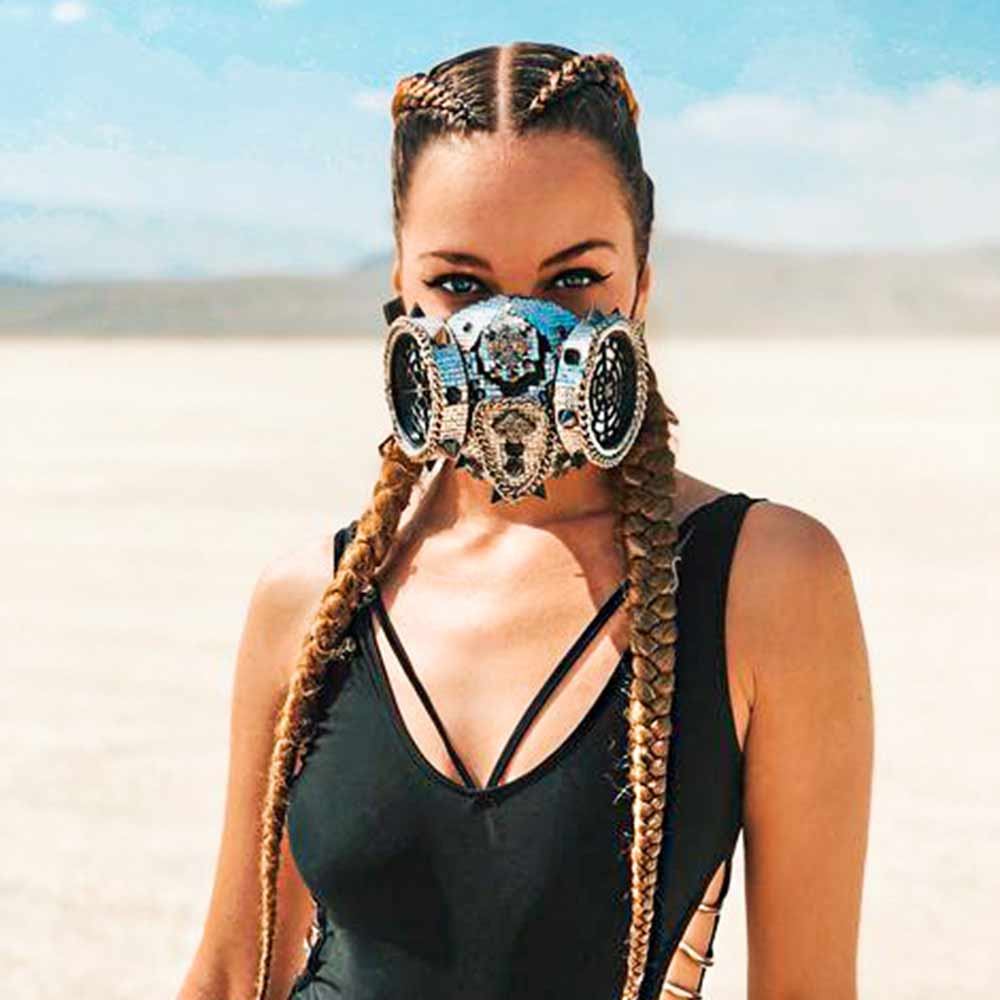 We have made hundreds of different wings, masks, and other elements for women's burning man outfits, the task of which is to attract as much attention to you festival outfit as possible. We create wings from light and thin materials, as well as dense mechanical wings. For each type of wings, we can add LEDs for performances in complete darkness, as well as a mirror pattern for a disco ball effect in the sun.
Check out a selection of brilliant Coachella outfits by ETEREshop.
Don't settle for a boring festival outfit. Browse our selection of trendy and unique festival wear now! Click the link to festival outfit.
We will be pleased if you appreciate our work and share the article with your friends.
We will implement any of your ideas, write to us e-mail: sales@etereshop.com