We've made a small selection of the best bright coachella outfits from the festival.
For two weekends the music did not stop at Coachella festival in California. Coachella, one of the largest and famous music festivals in the US and the world opened its music grounds for more than 750 thousand guests. 
Invisible and light Coachella outfit
It seems that these Сoachella light women outfits are made of the thinnest and weightless materials. They seem to be there, but they are not. Very feminine!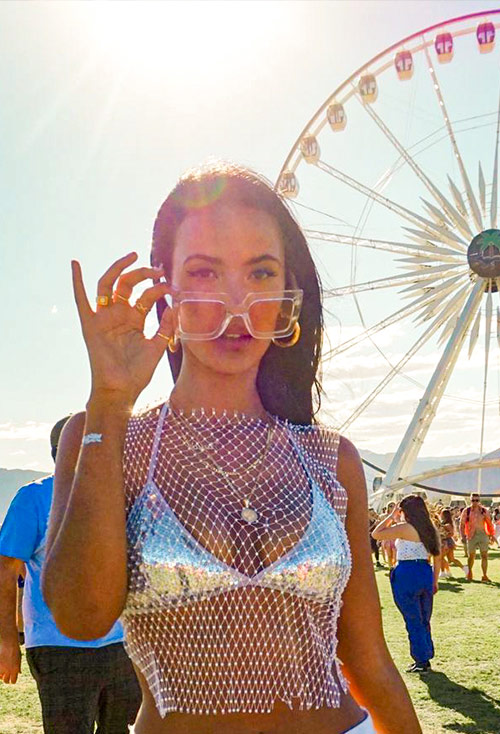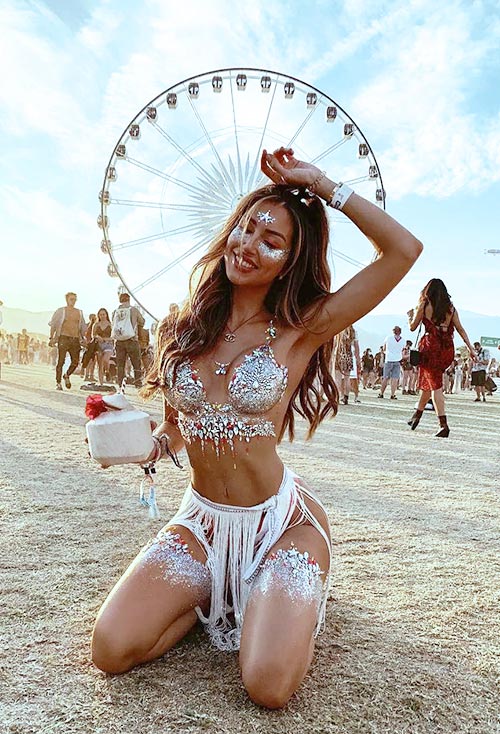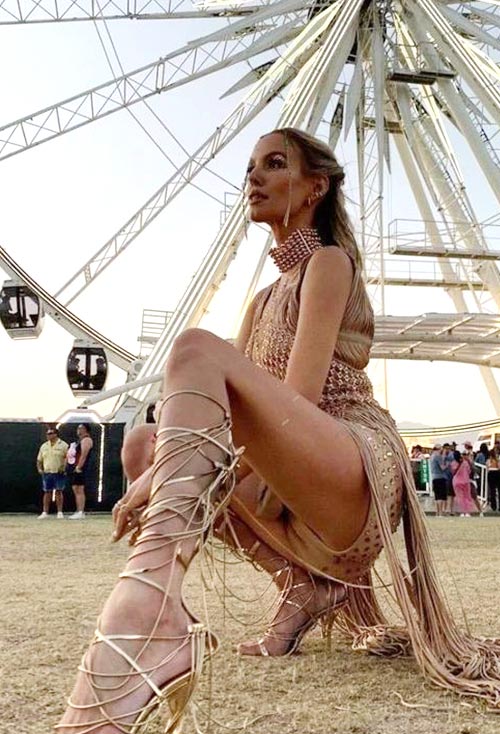 Authentic Boho and themed party Coachella outfits
Modern and revealing best boho costumes with elements of American Indian and cowboy culture look great. Ornaments, feathers and other elements of festival woman outfits make them incredibly attractive and at the same time real. They will suit great thin figures as well as plus size girls.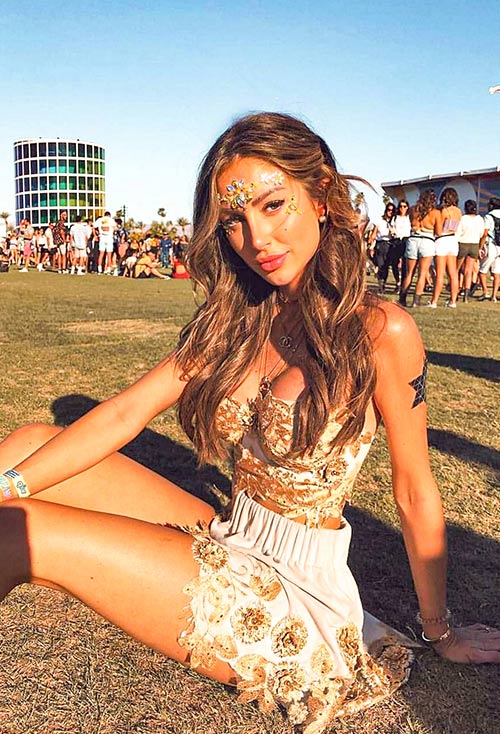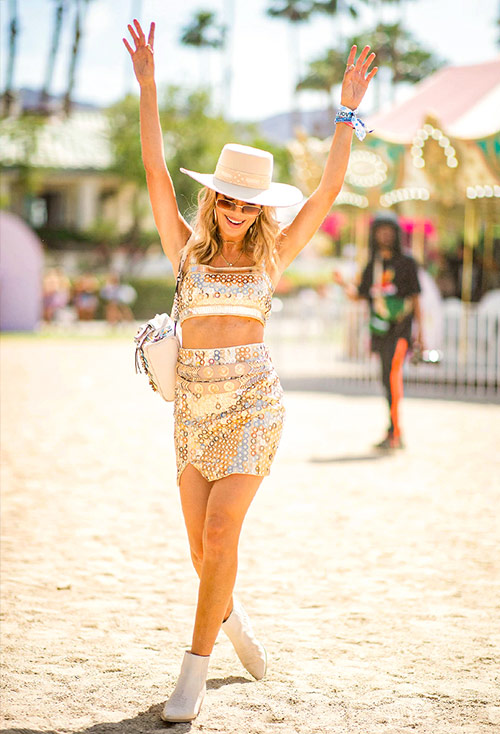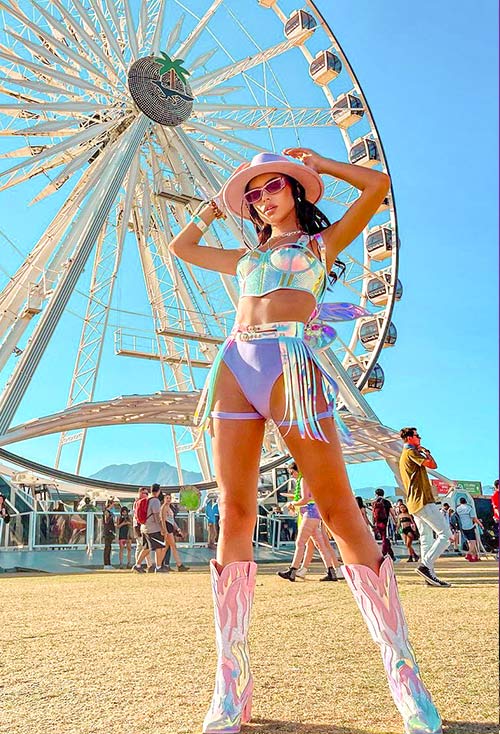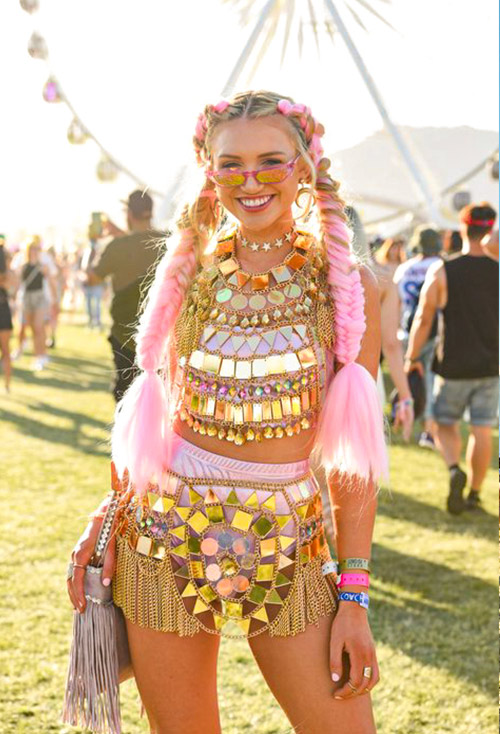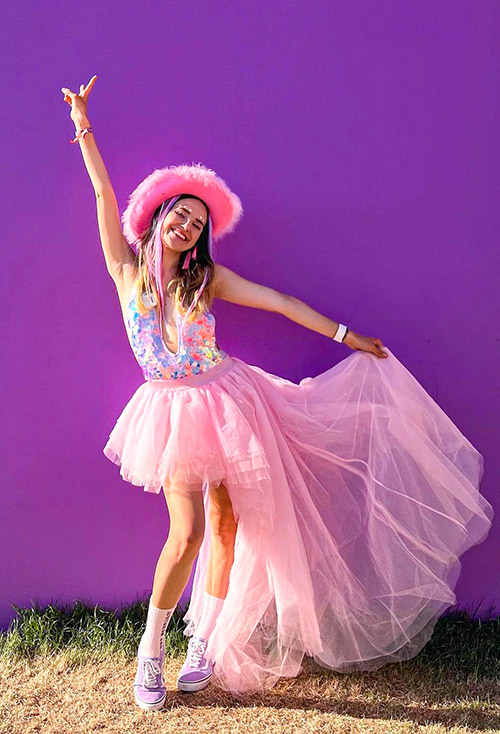 Coachella mirror style looks
Not only to shine, but also to reflect – this is the principle of mirror costumes. On holidays and festivals – this is a win-win option. Coachella mirror outfits suit plus size women!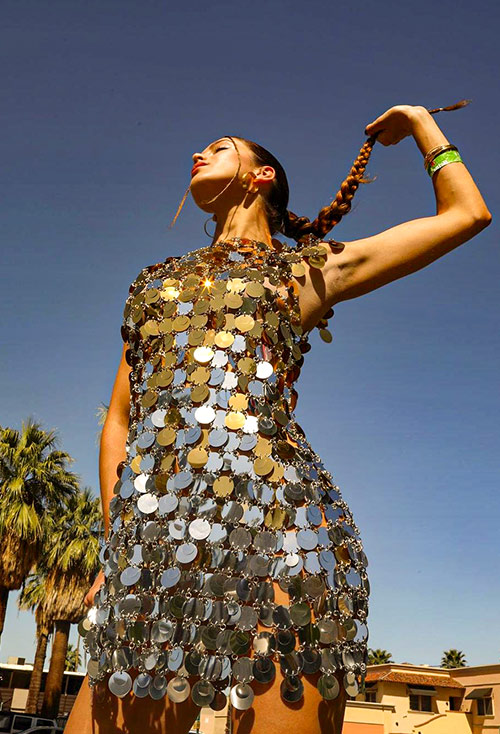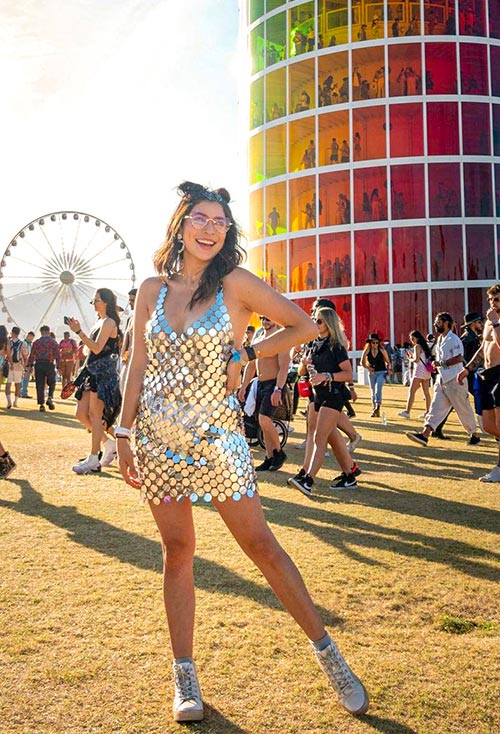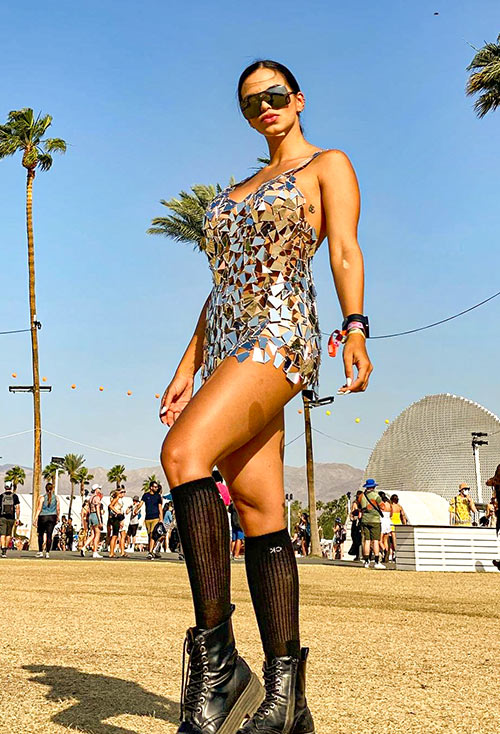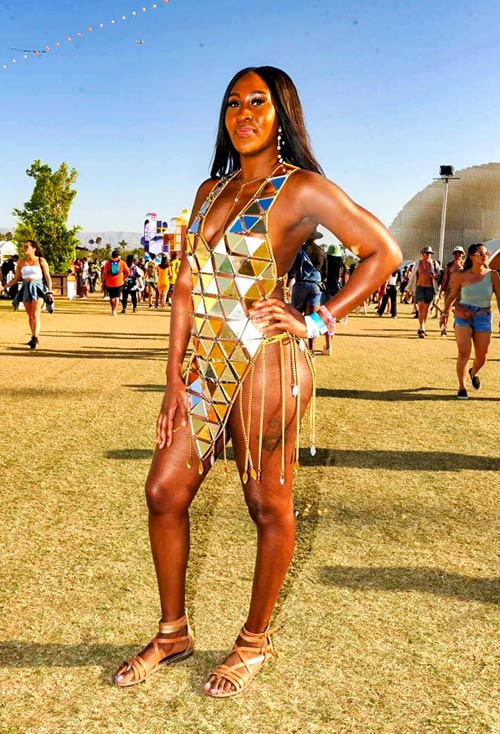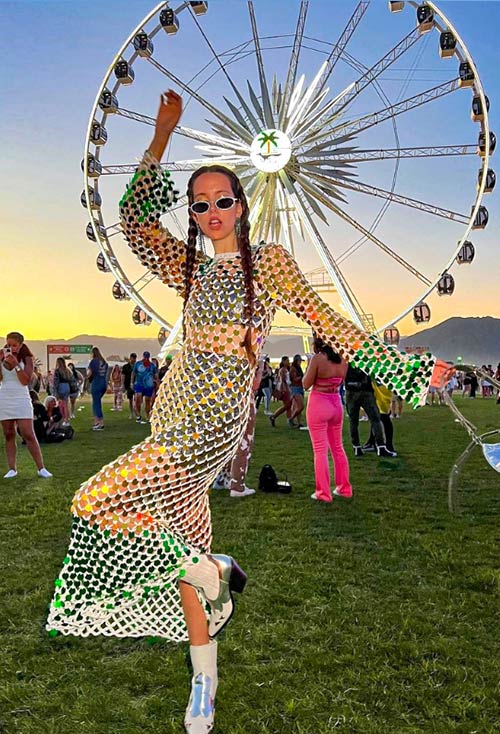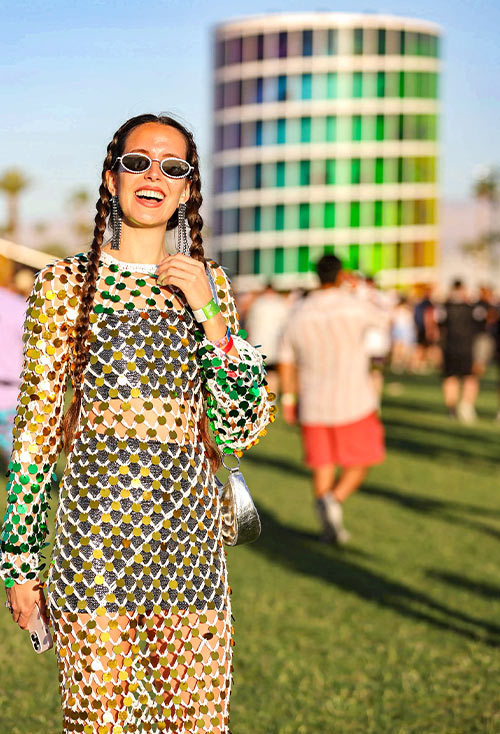 Bohemian Coachella outfits - sparkling materials always stop the eye
See how beautiful Coachella outfits made of flowing different materials are! Tight tops and skirts, and long outfits are also good.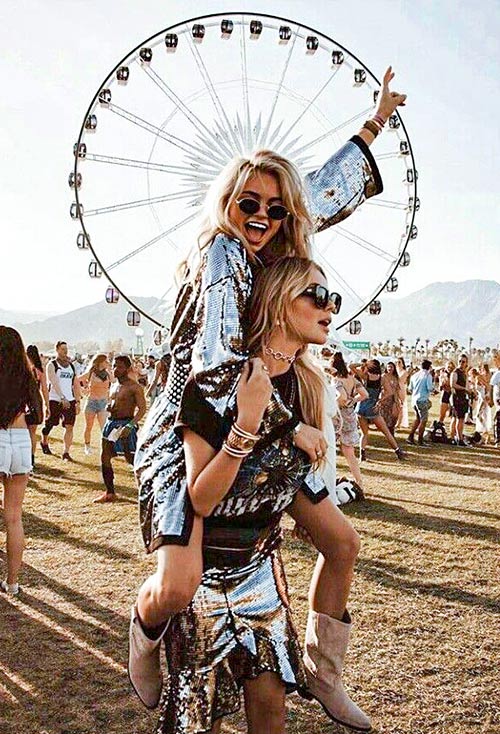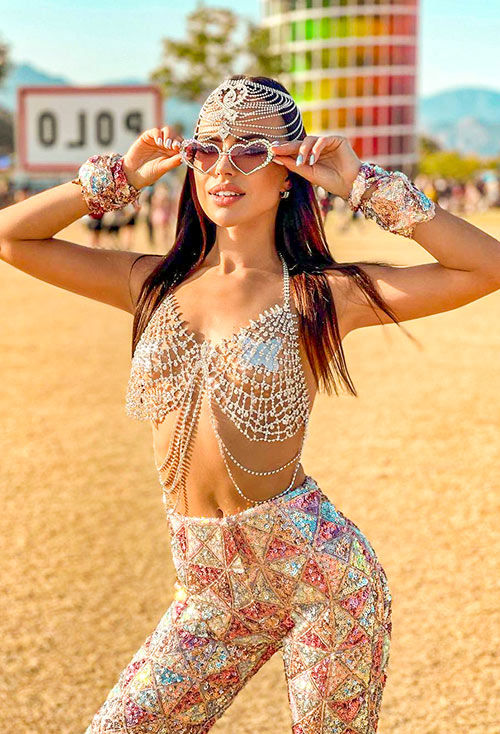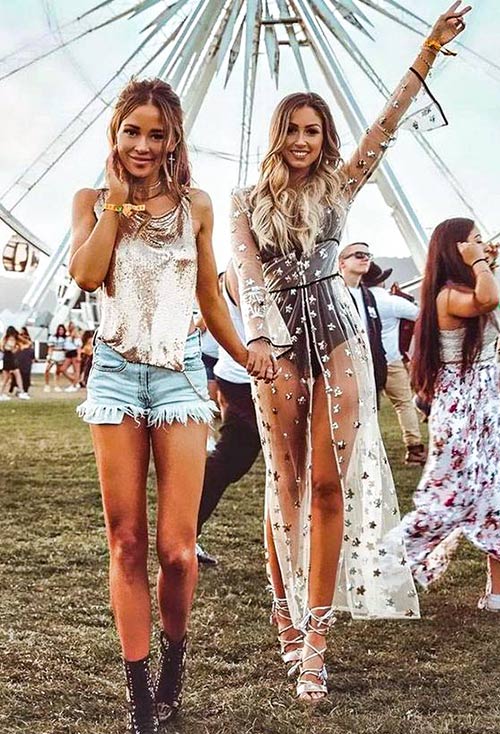 Coachella festival woman attire - it's all about the details
See how the details complete the look. Very often it is the accessories that add a special charm to the Coachella inspired woman festival costume.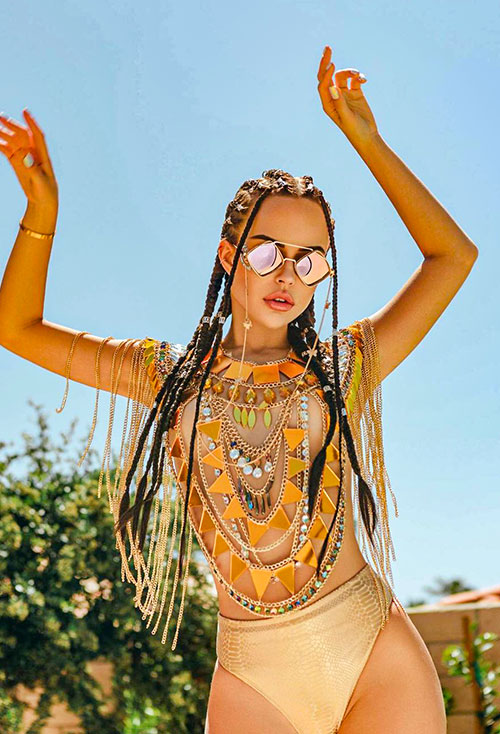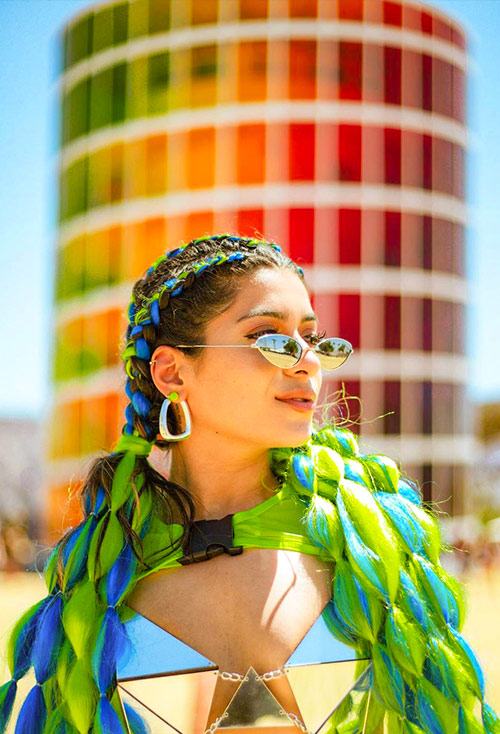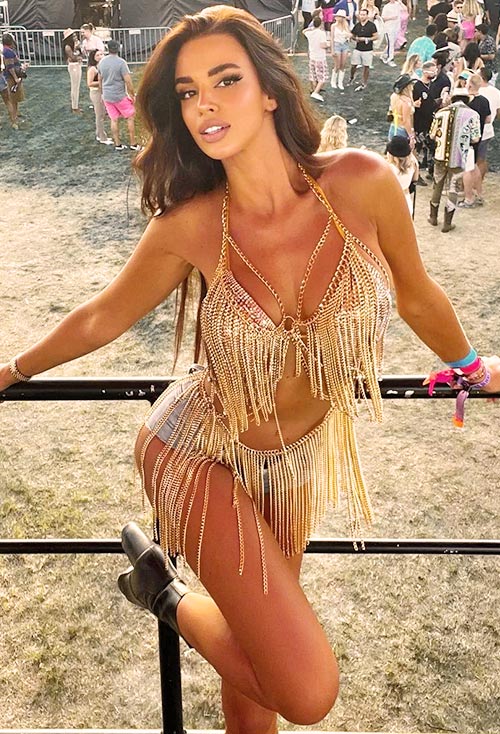 White Coachella outfits - gathering of Greek goddesses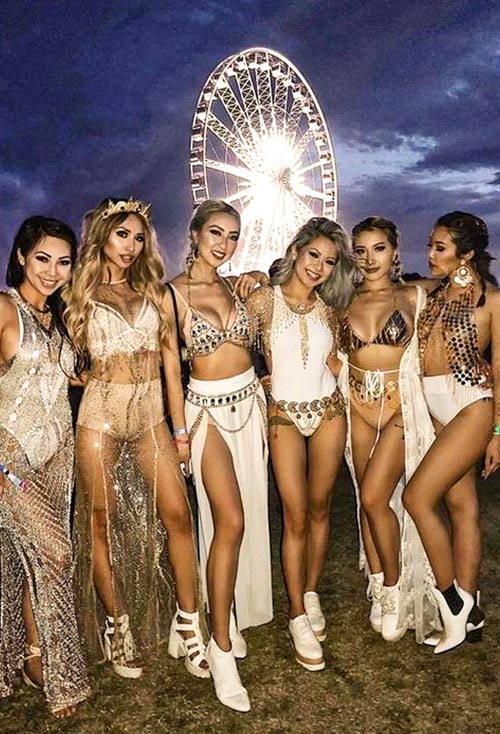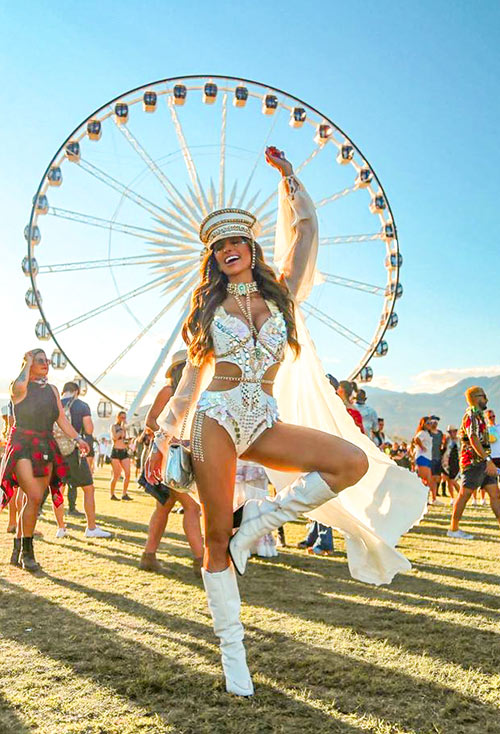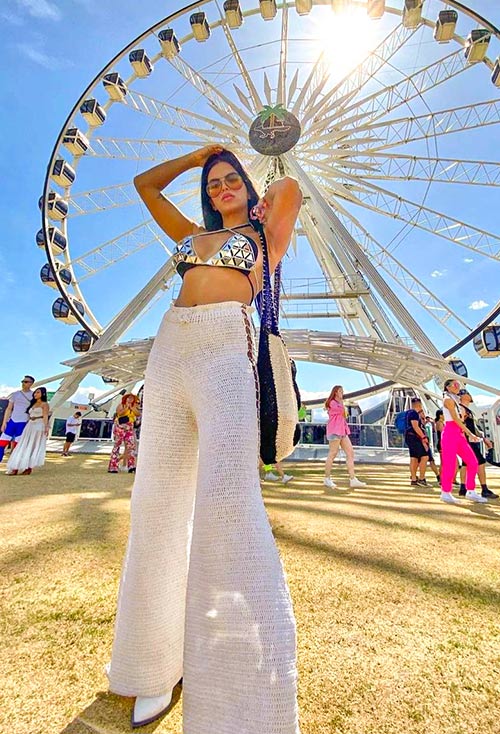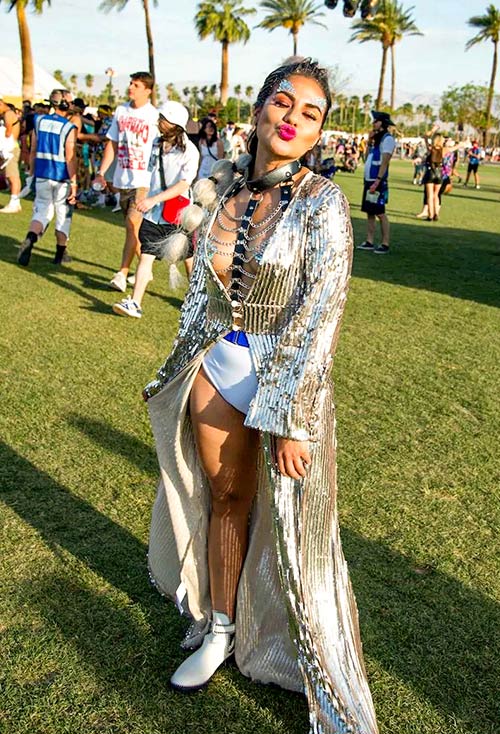 Best Coachella style outfits on our opinion
We also have our favorite coachella festival woman looks. The best themed costumes of the Coachella festival 2022 we choose the following:
We hope that this article is useful for you and we'll be grateful if you share it with your friends on social networks.