Led infinity mirror is a glowing LED photo zone and an engaging addition to any private and corporate event, or a party. Catering to our clients' convenience, we have substantially modified and upgraded its previous version. Have a look at how we've made it.
Stage 1: prototyping the upgraded version of LED infinity mirror photo zone
We start with designing a 3D model of the future LED infinity mirror installation in Fusion 360 program. It enables us to work out every detail and create a realistic design, as well as specify all the necessary materials for its production.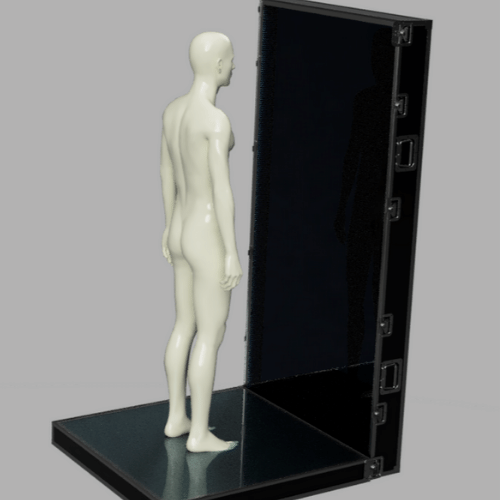 In comparison to the previous model our new LED infinity mirror photo zone has a nicer look and is much more convenient to use due to its upgraded design. 
The previous model was made in the so-called "sandwich" form and consisted of two parts – a rectangular mirror and a square floor, assembled out of three layers – plywood base, LED layer and mirror layer.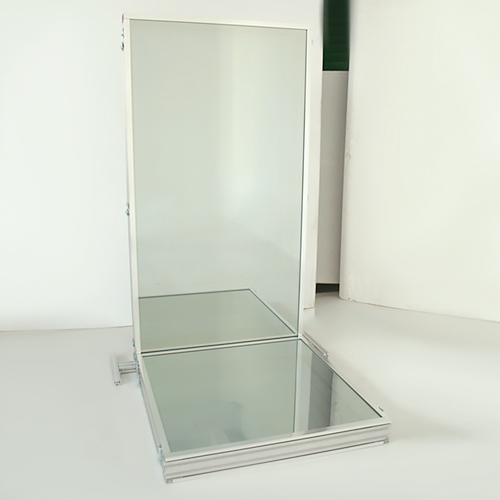 It was easy to manufacture but inconvenient to ship and handle. 
That's why, we've decided to make it in the form of a case. The lower part of the case is a rectangular 3,2*6,5 feet mirror and the upper part, or the lid, consists of two square 3,2*3,2 feet halves, one of which is a mirrored podium. All the parts are connected with the help of locks. There are also handles, which make it convenient to carry and move from one place to another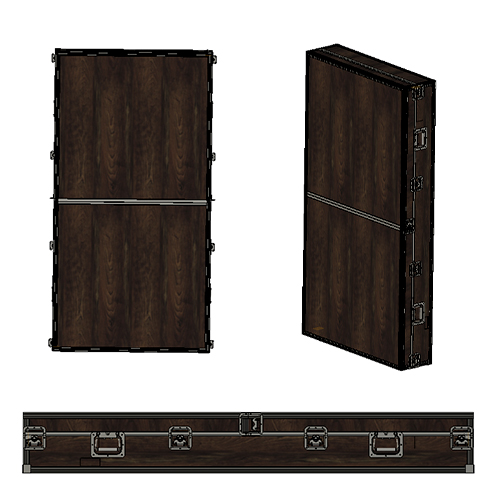 After finalizing the 3D design, we can make precise drawings of the case and the glass for production.
Stage 2: choosing and testing the materials for the LED infinity mirror photo zone
All the materials were carefully selected and tested before sending them to production. 
For the rectangular mirror we've used 6mm-thick tempered glass and for the square podium 8mm-thick one.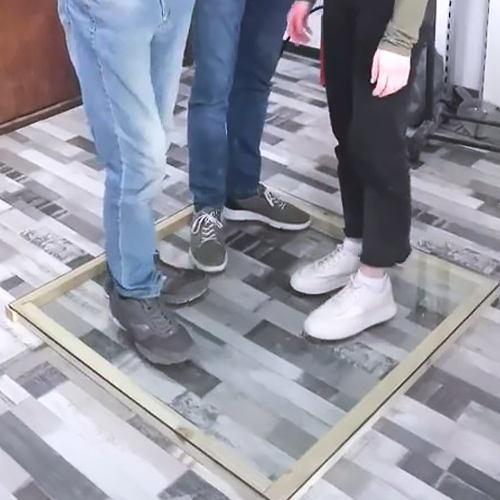 We order the glass ready-cut according to our dimensions. As soon as it arrives to our workshop, we carry out our own load test to see how much weight it will endure. The test has shown that it is able to bear about 170kg on six points of support and 120kg with springing load and 2 points of support.
The case is manufactured by our contractor from laminated plywood according to the drawings provided by our designing team. We just need to make holes for ventilation, control panel and connections. The next thing is to place the power supply modules, the controller, and do the wiring.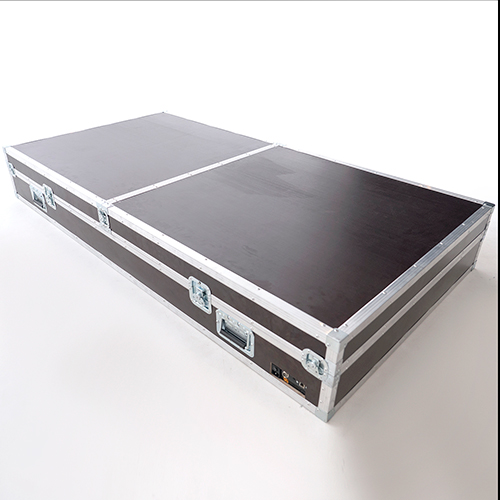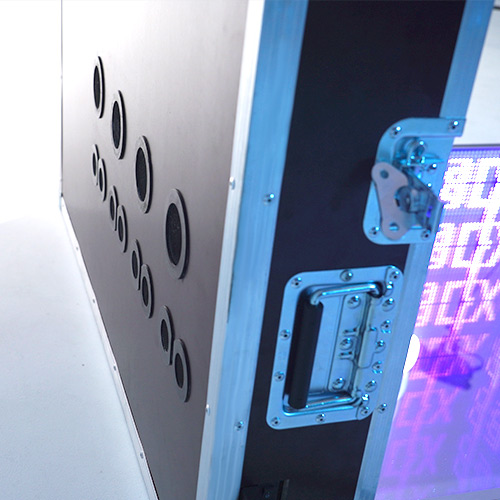 The glass still needs to be covered with mirror foil to provide for the infinity effect. The critical point in applying a self-adhesive mirror foil is that the workspace for the procedure should be sterile.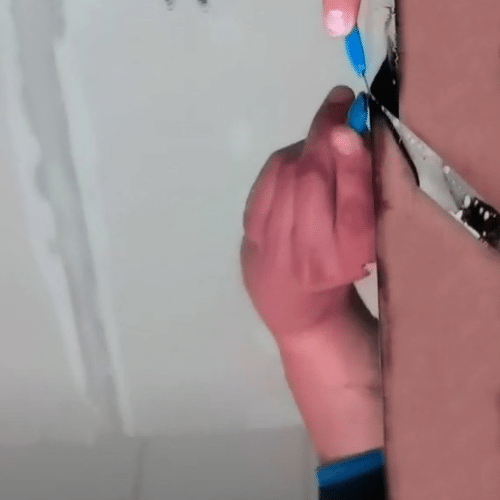 For the glowing layer we use flexible LED panels 8×32, which are soldered together to form a large LED tape. The total number of light diodes for the mirror is about 4600 and for the square podium approximately 3000.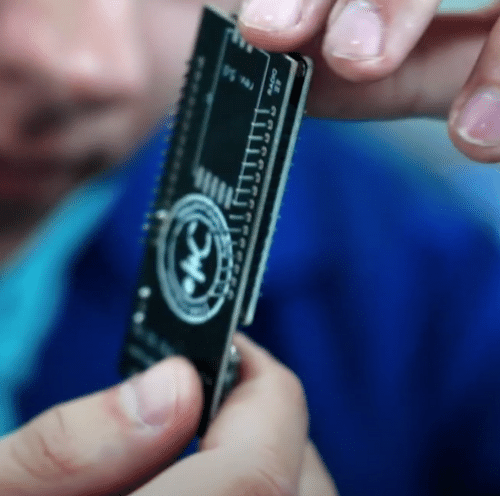 Prior to gluing the LED tape onto the inner side of the plywood frame, we check its performance and durability for several hours.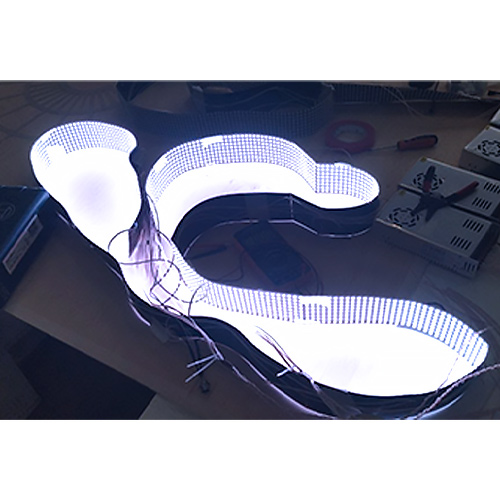 As soon as all the components are ready, we can assemble everything together into a stylish LED infinity mirror installation.
Stage 4: Setting the effects
Our Led infinity mirror photo zone is mains-powered and can be controlled in a stand-alone mode, remotely, using RF controller, DMX-switch, or through Artnet.
The standard number of light effects is 20+, but we can create as mush as you wish upon your request. The effects are specially tailored to strengthen the infinity effect, but also can be absolutely varied – scrolling colorful messages and brand logos, interesting light patterns, symbols and much more. 
Advantages of the upgraded 3D LED infinity mirror photo zone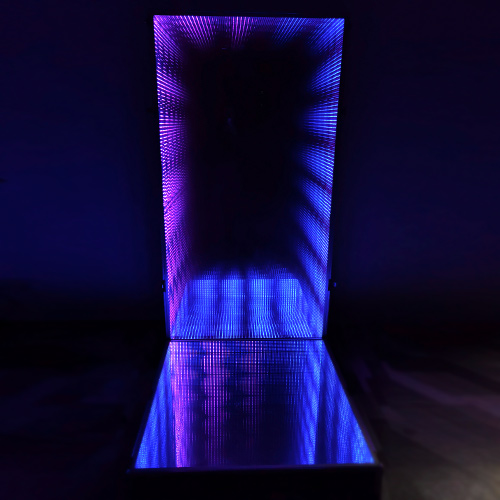 Our glowing infinity mirror's features:
Sophisticated design

7600+ LEDs

Customized light effects

Portable and convenient to use

Able to endure up to 170kg weight
LED infinity mirror – a powerful tool to create a unique and magical experience for your guests and clients
When it comes to organizing parties, events, or product launches, capturing everyone's attention and physical engagement of the guests in the process are vital for the success of the whole arrangement.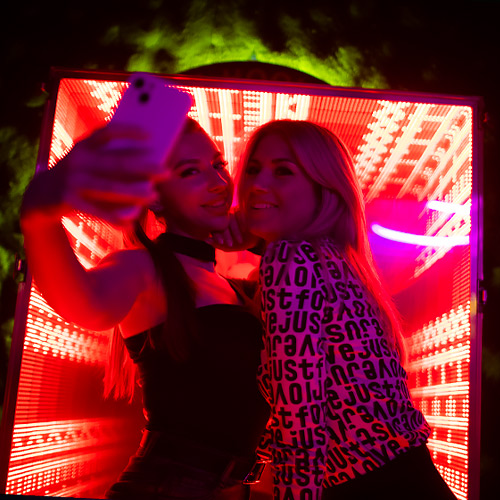 Quite often it turns into a headache for event planners and managers to create something out of the box to entertain the audience and ensure maximum impact and unforgettable experience. The LED infinity mirror can solve these issues easily just maximizing the fun and taking your event to the next level. It's a truly amazing marketing tool and must-have for the best parties.
Do not hesitate to contact us, if you'd like to wow your guests and turn your next event into an amazing photo party!
Look at our other variations of infinity mirrors:
We hope that this article is useful for you and we'll be grateful if you share it with your friends on social networks.