One of the most important stages in our production cycle is creating 3D model sketches of custom costumes and dresses. For already a year we have been successfully using state of the art CAD software to design super realistic 3D models of our costumes. Read to know how we have come up to the idea to create 3D sketches of custom costumes and what kind of benefits and advantages we've enjoyed ever since.
Animation of 3D sketches of mirror costumes by ETERESHOP
1. How we have come up to an idea to make 3D model sketches of custom costumes
The growing global tendency for digitalization of businesses and shifting customers' preferences towards online shopping, communication and entertainment, accelerated by the Covid pandemic, have pushed our company to reevaluate our business opportunities. Due to the gathering restrictions, the number of digital exhibitions, events and online concerts has grown substantially, spurring up demand for a great variety of digital products.
Look at 3D rendered custom  costumes we've made for our customers: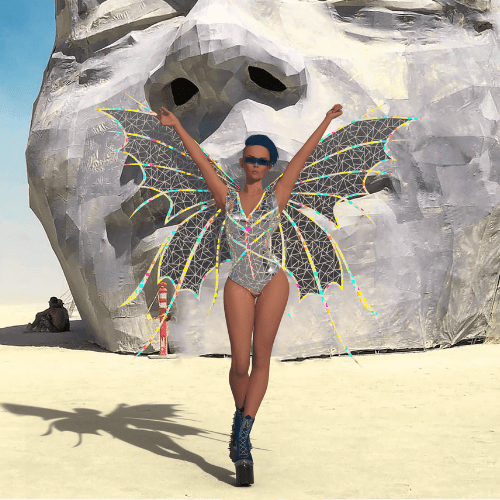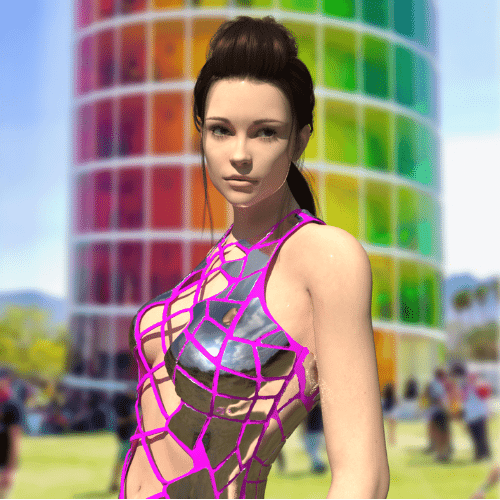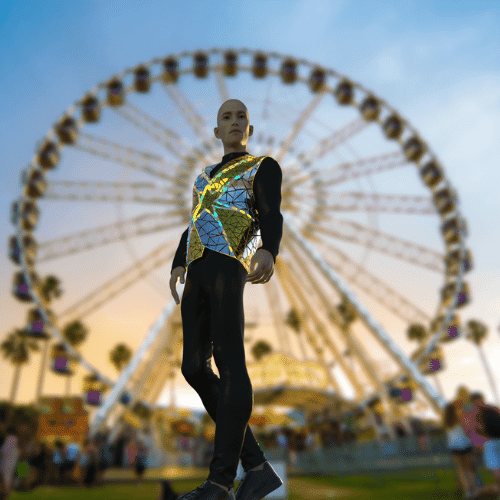 After having conducted a thorough market research, we have come to clear understanding that there is an untapped potential in creating digital versions of our products. We have started to search for suitable CAD software to design realistic 3D model sketches of custom costumes and chosen CLO 3D as the one that perfectly fits our goals.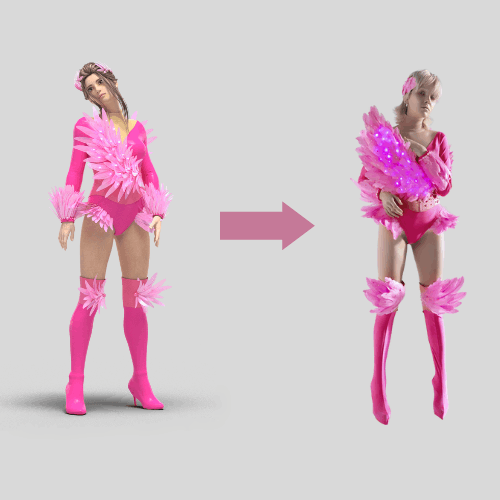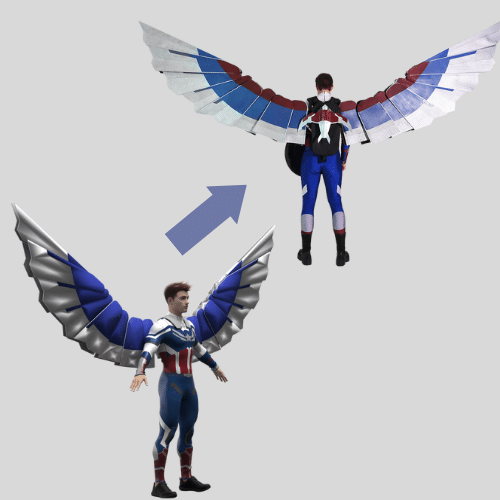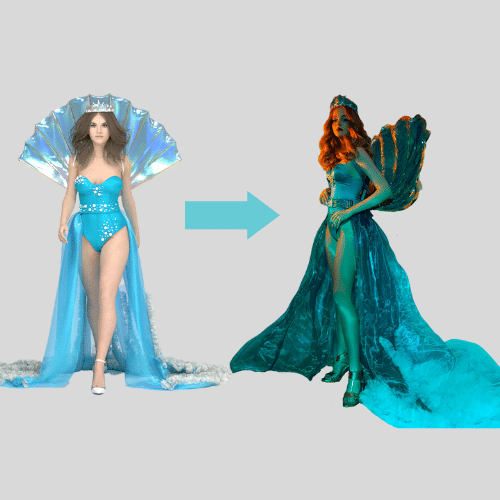 It was also very important for us not only to be able to create virtual designs of our products but get additional value out of it: deriving sewing patterns with all the measurements and reference marks from 3D sketches and possibility to upload ready-made digital versions of our products onto our website.
2. The first 3D model of a custom costume we have made
The very first 3D model sketch of a custom costume we've made in CLO was a cosplay costume of Raeve Maeve from the famous computer game Paladins. It was one of the most challenging orders we've got.
The costume has a very complex design with addition of LED plates, different kind of materials, and 3D-printed elements. It consists of several garments, including a programmed LED cloak and a glowing LED helmet. But despite all the difficulties, our team have made a truly great job and created a very realistic Raeve Maeve cosplay costume.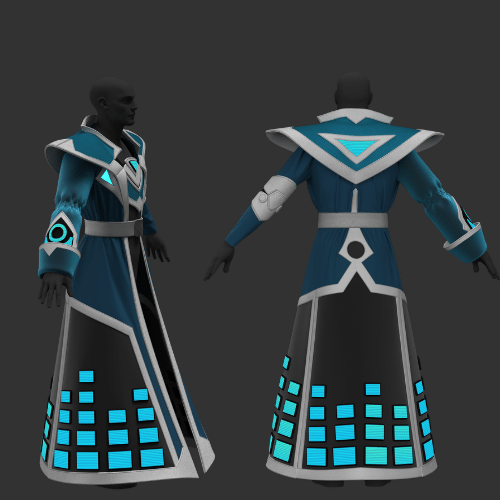 3. Working on the new collection with implementation of 3D sketches
One of the greatest advantages of using 3D design for development of a new custom costumes collection is that there is no need to create real costumes for just uploading the photos on the website. We can use quality 3D renderings instead, which saves a lot of time and is budget friendly.
3.1. Stages of creating 3D model sketches for the new collection
3.1.1 Searching for ideas
Each new collection starts with brainstorming and searching for the new ideas.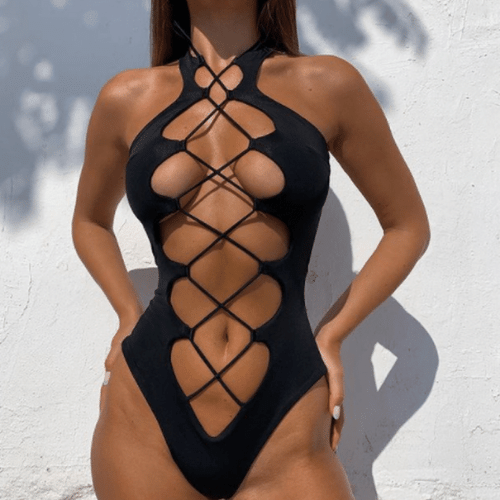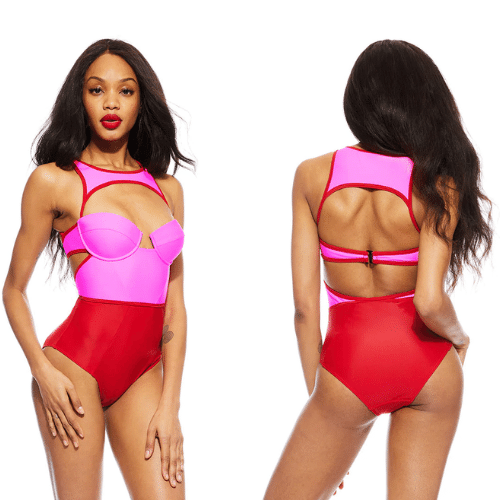 3.1.2. Creating sewing patterns and working with textures and materials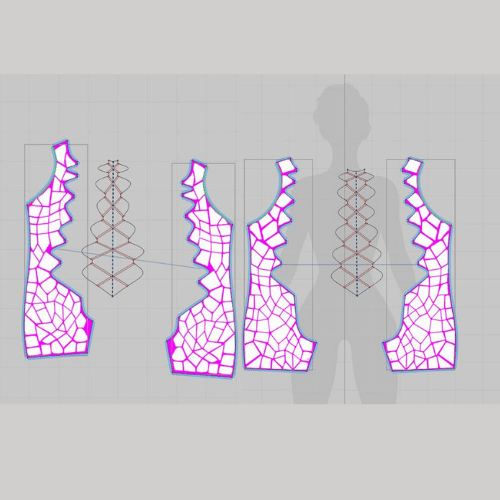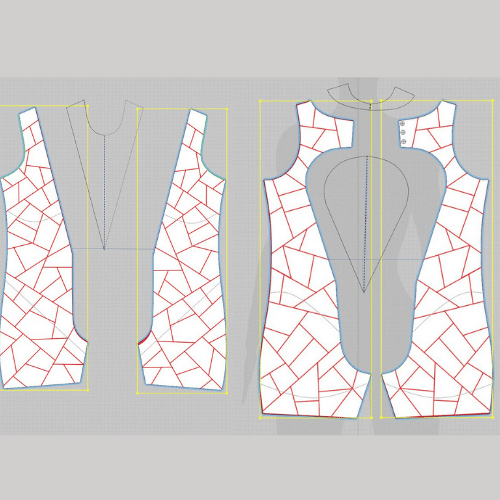 3.1.3. 3D renderings for a new collection by ETERESHOP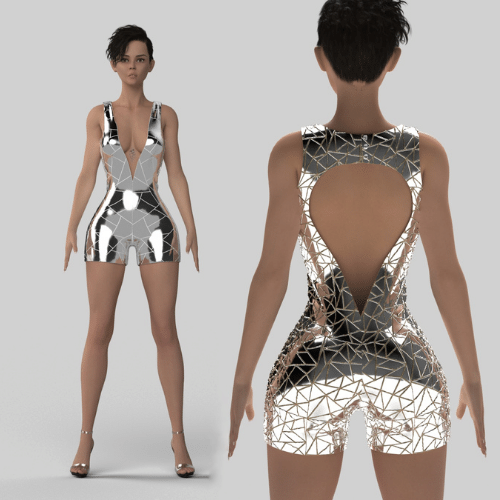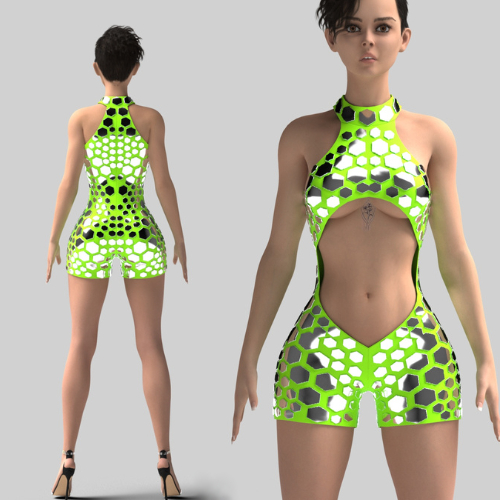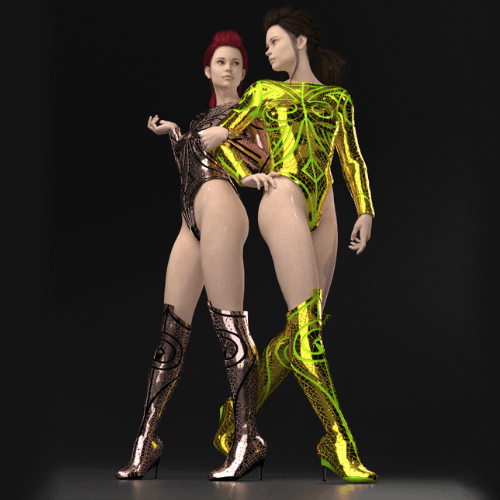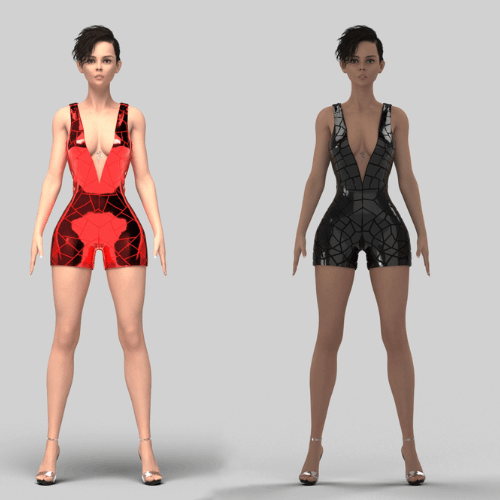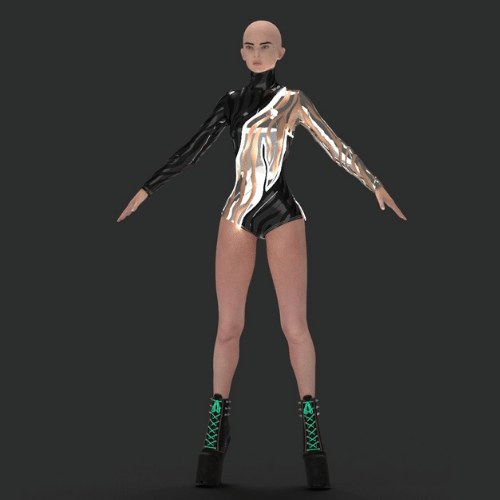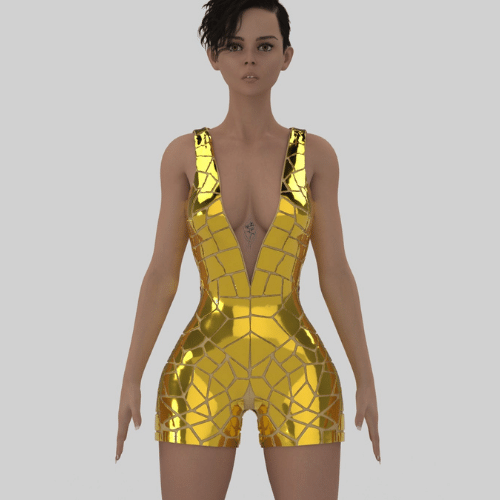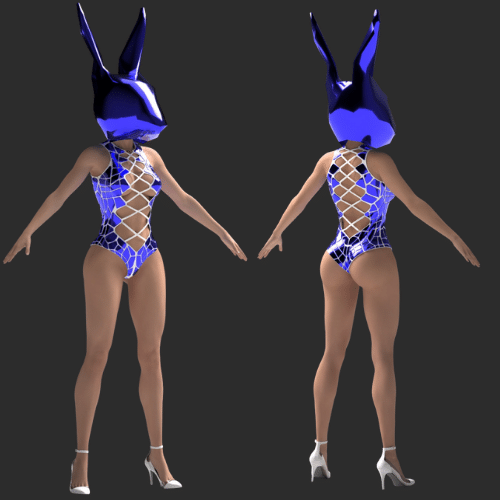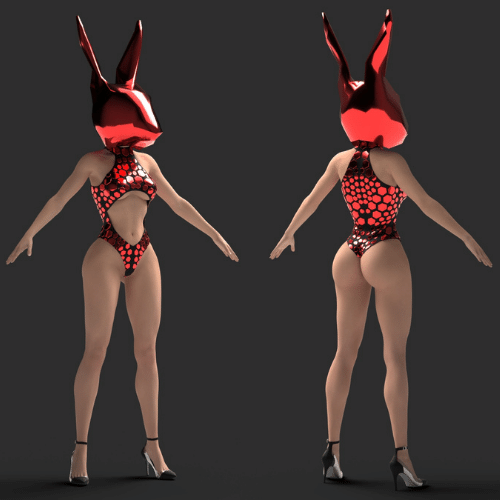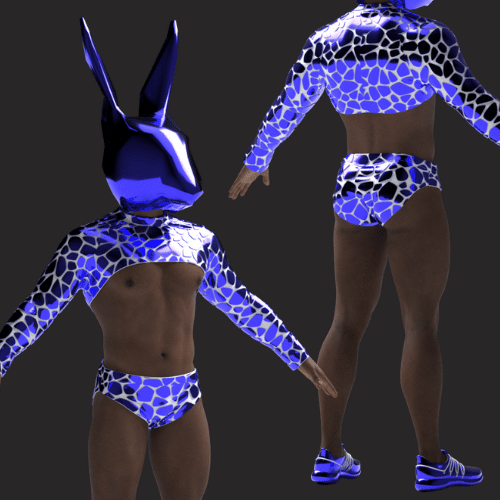 4. Advantages of creating 3D model sketches of custom costumes
First of all, there are lot of advantages for our clients.
Instead of an ordinary 2D sketch, you can get a 360-degree view of the future cosplay costume before its production. 
We create a "real" 3D body of a customer, inputting all the body measurements and specific features into the program. As a result, you receive a perfectly fitting cosplay costume or a dress.
Moreover, you can try a 3D model of the costume on different virtual body types, and see how well it will look like on them. In addition, we can animate the design and visualize the scene. It means, you can see how great your outfit or dress will look at a particular event while walking, dancing or running. 
Finally, it allows to reduce the price of the ready-made costume and its manufacturing time, as there is no need to create its prototype before the costume's production.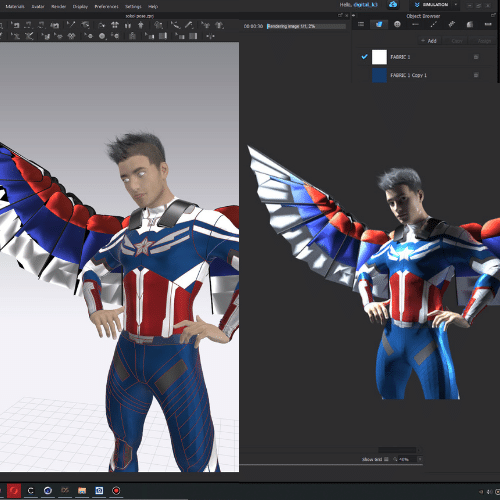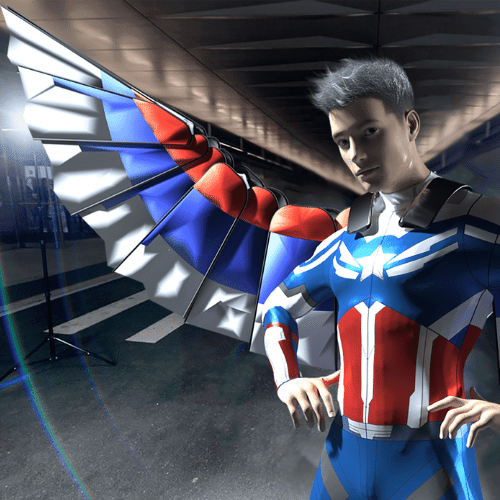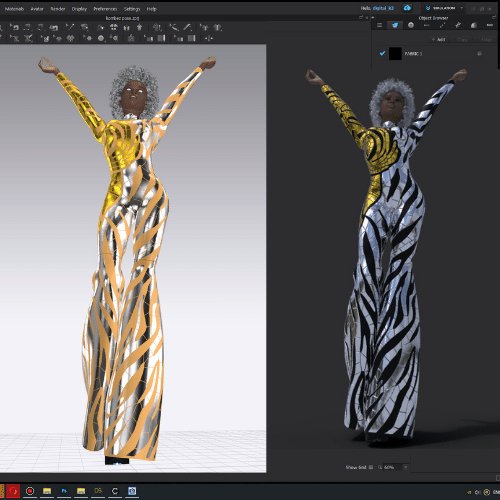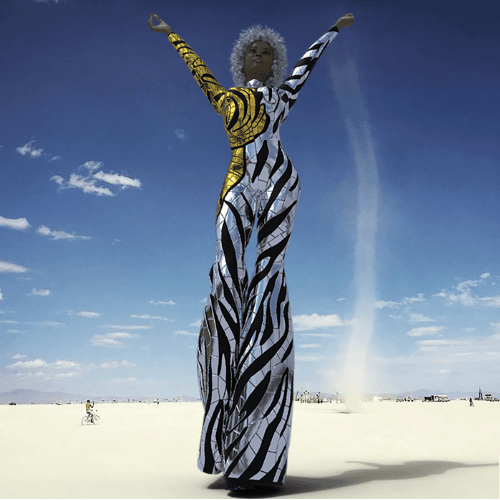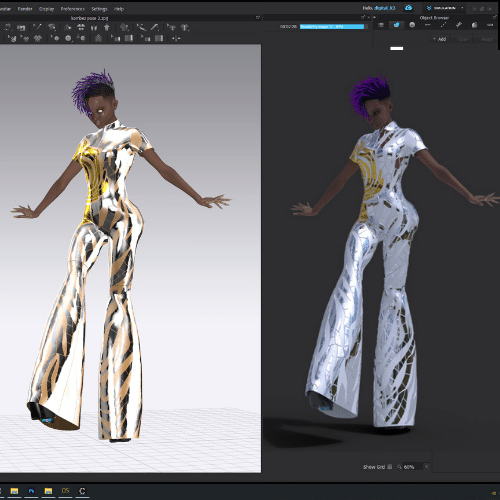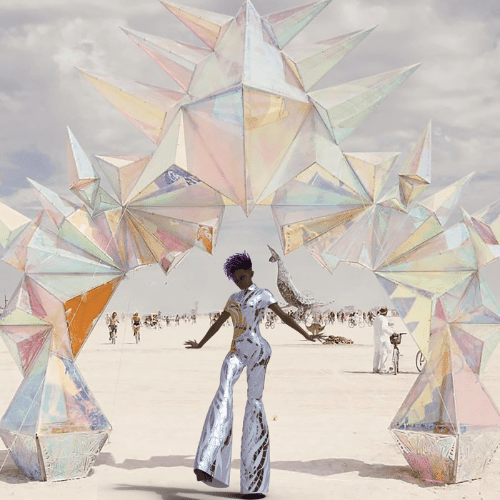 Secondly, there are certain advantages for the designers' and production team.
When creating complex custom costumes with LEDs and mirrors, we can make several kinds of mirror layouts, using different types of mirror shape and color, and design several variants of glowing patterns for the LEDs. It allows not only to see, which one will be better looking, but also which will be more comfortable for the client to wear. What is more, we can see all the drawbacks and manufacturing obstacles immediately at the stage of design.
After finalizing the design, our production team receives perfect sewing patterns with all the necessary marks, as well as layouts of mirrors (if used) for further laser cut, and a quality reference 3D picture of a costume. Not least important is the fact that it is much cheaper to create a high-quality virtual model of a costume than to manufacture its prototype.
5. Digital era of custom costumes design at ETERESHOP
Introducing 3D model sketches of custom outfits into our production cycle was a new stage for our company development. Now it has been already a year, since we started making 3D designs of our costumes. Within this period of time we have created from scratch more than 140 3D models of custom cosplay costumes and dozens of their variations. Implementation of 3D design has allowed to use new production methods, technologies and materials.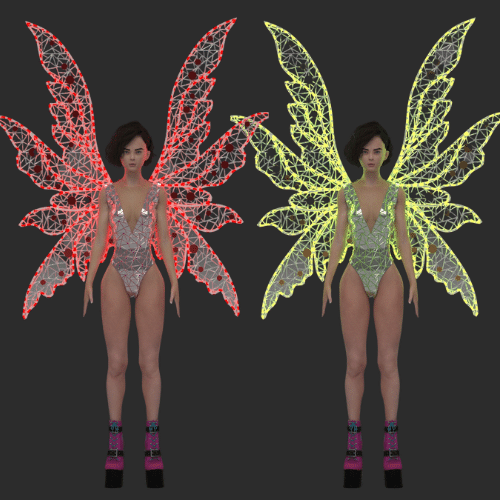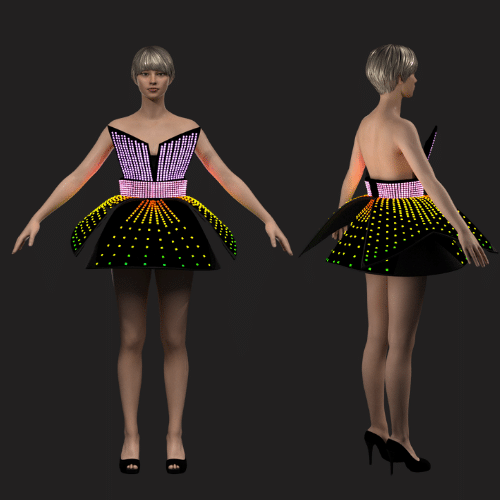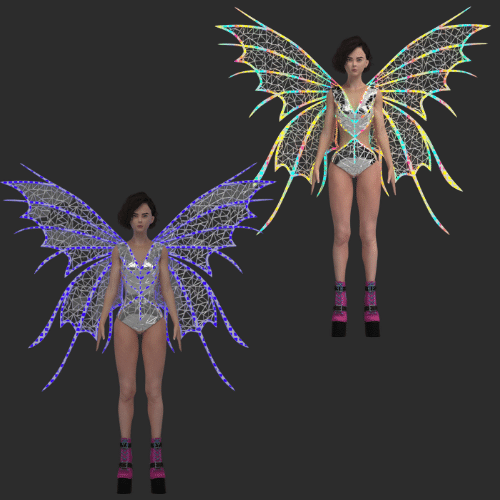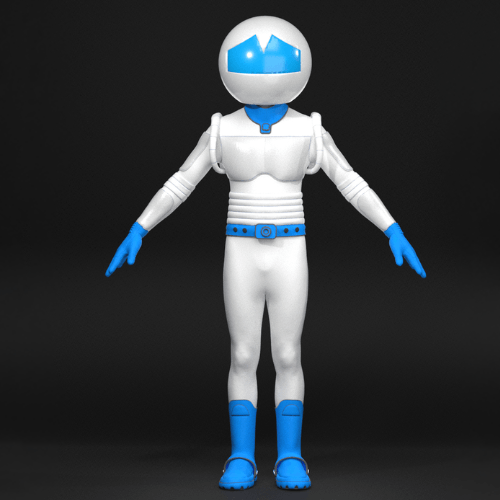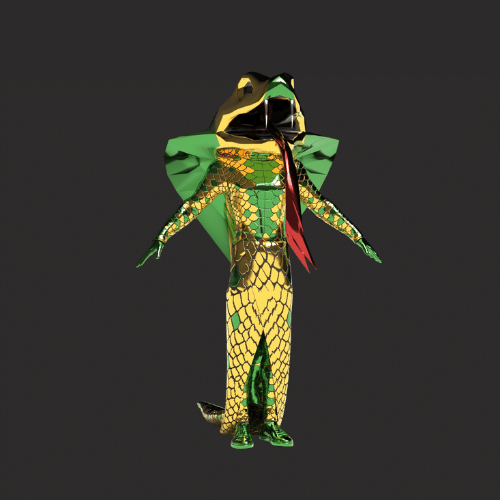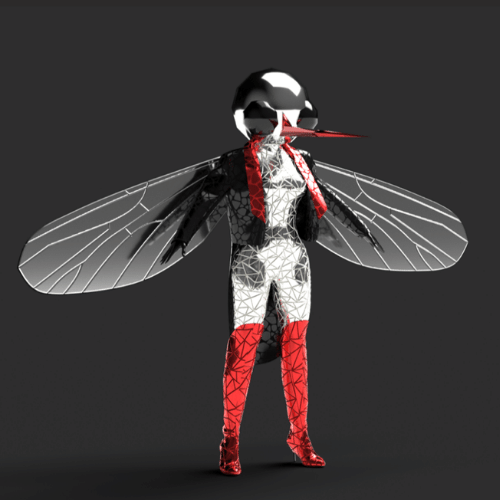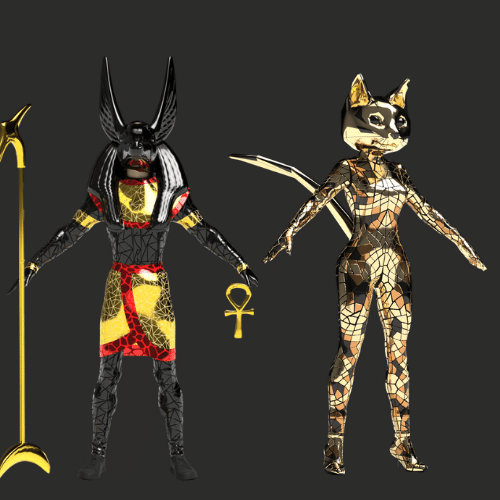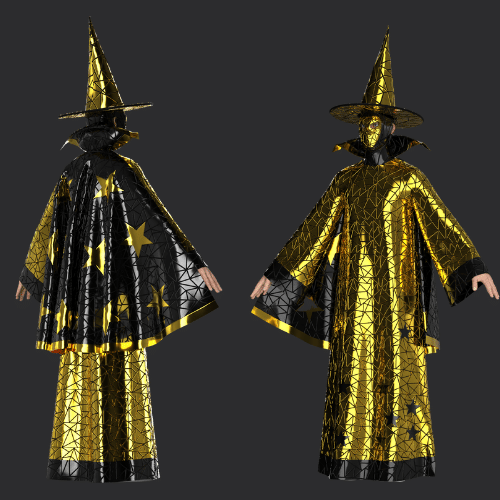 We are constantly searching for the new ideas and seeking to stay ahead of the curve with the new trends to create astonishing and out-of-the-box outfits for our clients. 
If you are ready to make your craziest ideas real, feel free to contact us to order a 3D model sketch of your future costume.
We will be pleased if you rate our work and share the article with your friends.