Cosplay wings costumes are noticeable and striking elements of a costume that are guaranteed to attract attention at any event. In this article, we will delve into the process of creating large angel wings. Whether you are a dancer, party lover, DJ, street artist, or event agency employee, these wings will be a bright and unforgettable addition to your image.
How to make a wings costume
At the first stage, we create a pattern of the required size.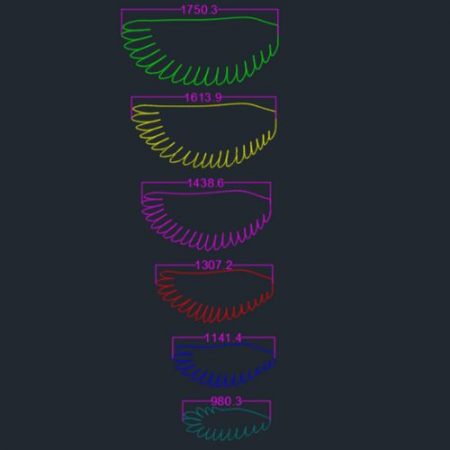 To manufacture a cosplay wings costume, you will need 3mm polyethylene foam and 2mm PET.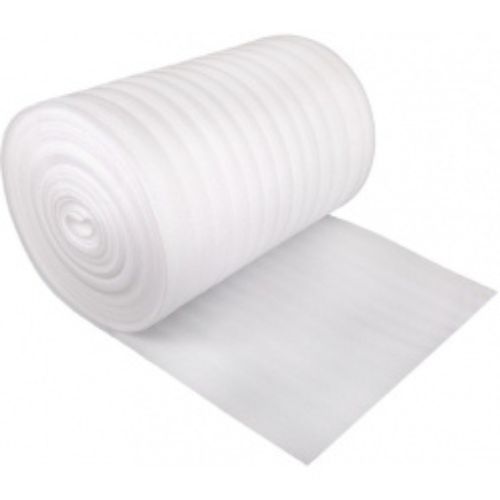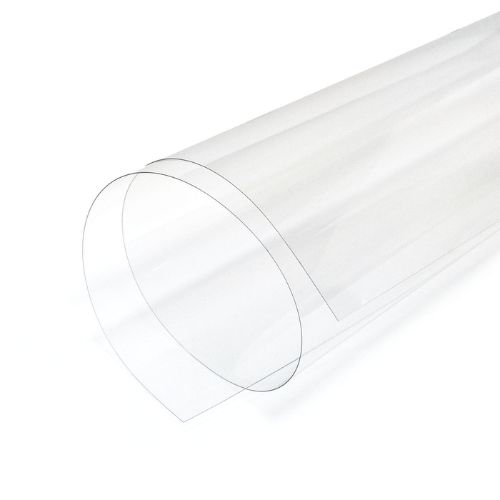 We cut out the big wings according to the shape
We unroll a 2.5-meter strip of polyethylene foam into 8 layers. Next, we put one pre-prepared plywood shape on top, another one below, and clamp them with bolts. This is repeated for all the shapes. The placement of the forms should be parallel to the lines on the polyethylene foam.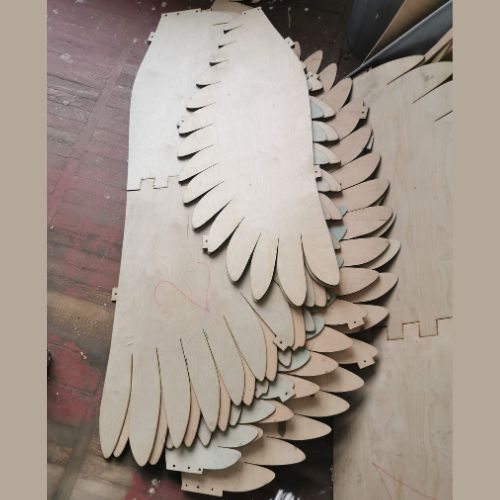 After that, the wings need to be cut out of the polyethylene foam following the contour with a tool with a heated wire.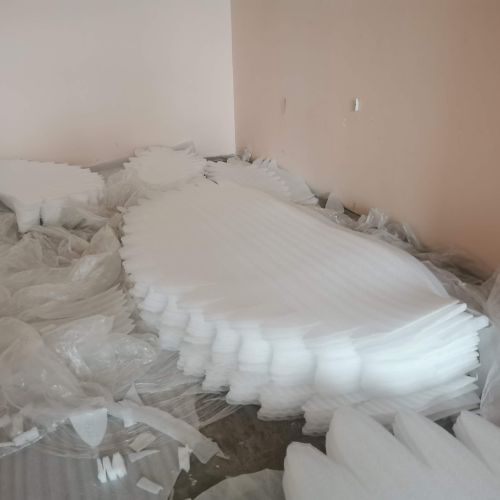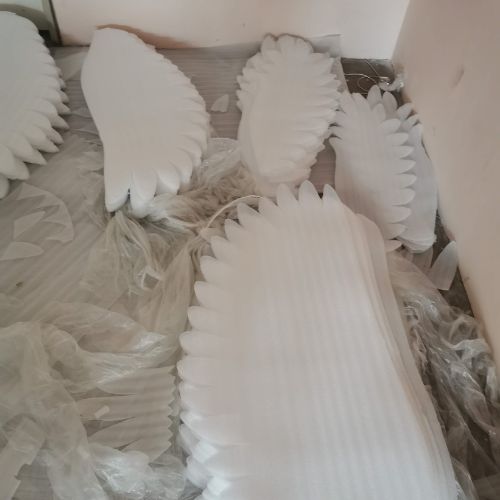 First, the connectors on the original LED strips are resoldered to 40-pin ones. Then it is necessary to make power leads.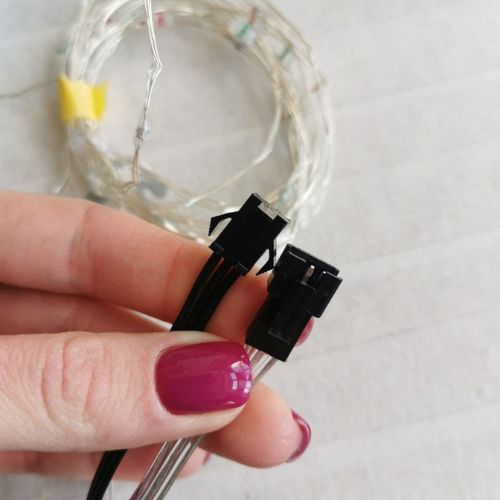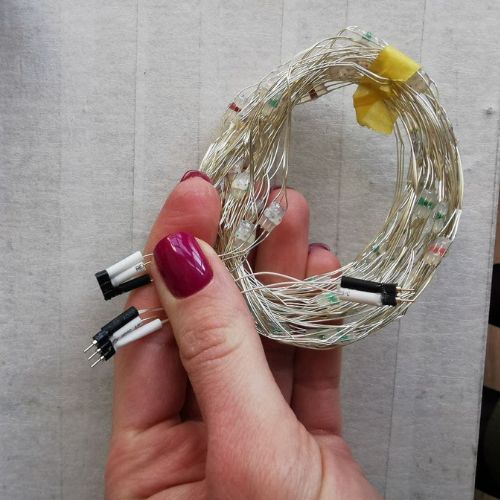 Then a common wire is soldered according to the scheme.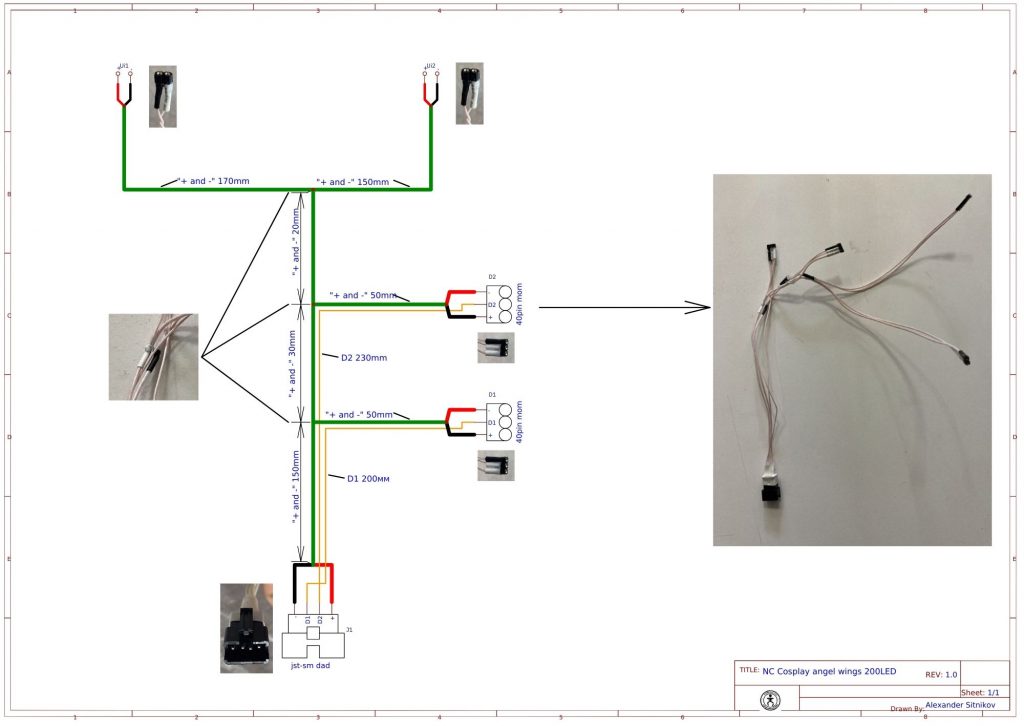 Attaching LEDs to the wings
Glue the LEDs onto the largest layer of wings following the provided scheme.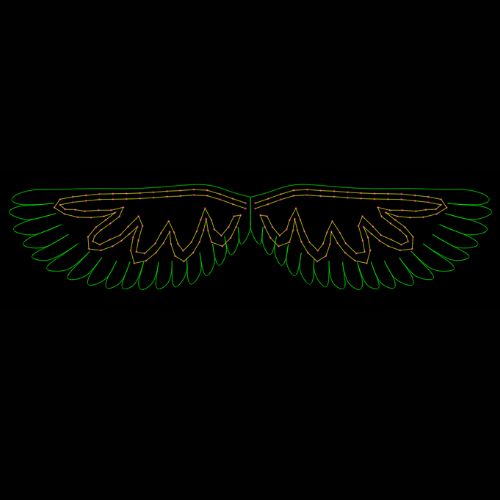 Creating a backpack for fixing wings on the back
We cut out 2mm and 1mm PET for the backpack according to the provided pattern.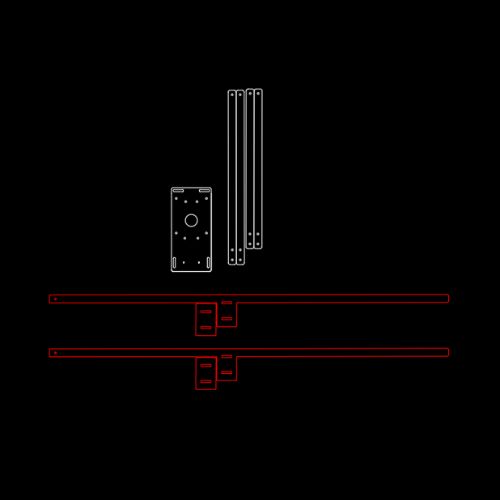 We assemble the straps: from 4 m of tape, we get 2 loops and 1 semi-circle. And with rivets, a whole backpack for wings is assembled.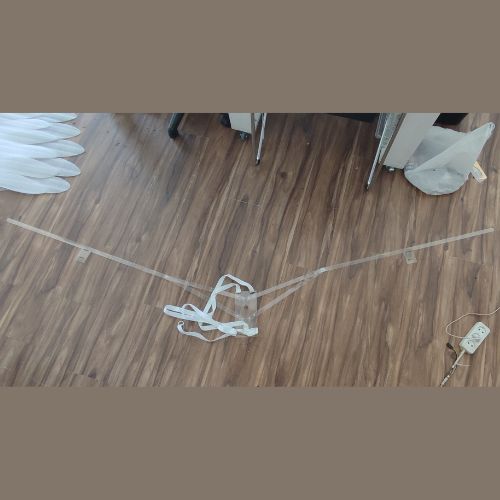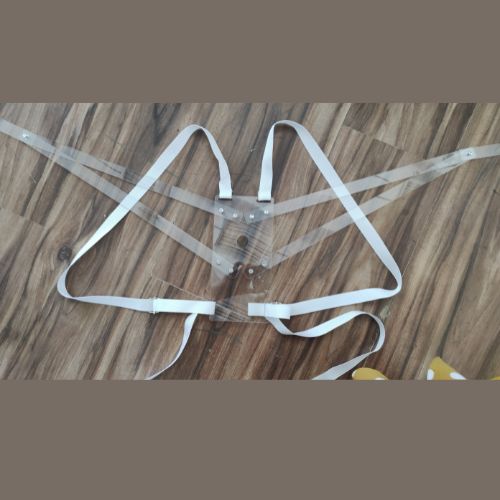 The final stage in creating a wings costume is assembly.
Using glue, the 7 lower layers of wings are first glued together. Then a frame made of PET is inserted. And the remaining 4 layers of polyethylene foam are glued on top.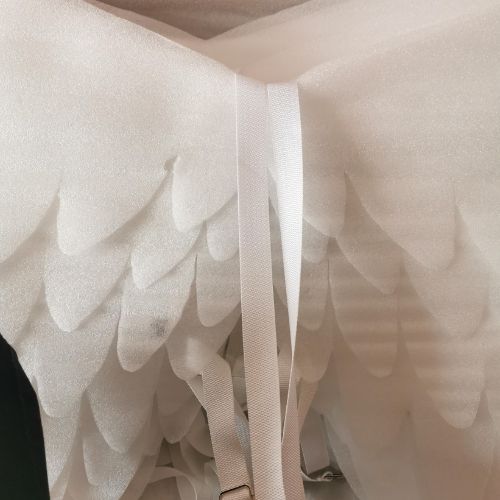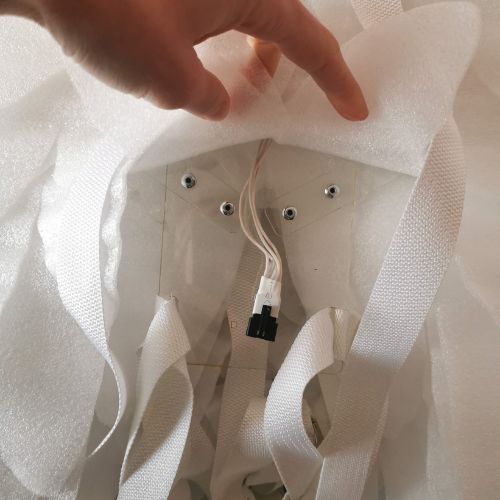 The wings are glued from the largest wing to the smallest on both sides, one of the sides has a frame to which loops for fingers are attached. Glue is spread over the surface of the wing to glue them together, but they should create a feather-like appearance. That is, the edges are not glued. After the wings are glued, they need to be placed on a flat surface and pressed down with something heavy. Pressing is needed for the best glue adhesion. The glue needs to dry for about 12 hours. Usually, we leave it overnight. Then the fingers are attached.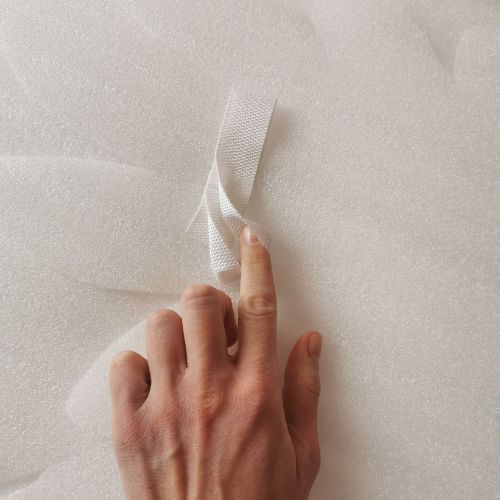 We prepare loops for fingers. The 4 upper layers of wings are cut through, and PET is placed under the top layer. Loops are threaded into the holes in the PET that is in the backpack frame, and into the PET that is under the top layer. Then the loops are fastened with a stapler and glue.
Ready-made big Led wings costume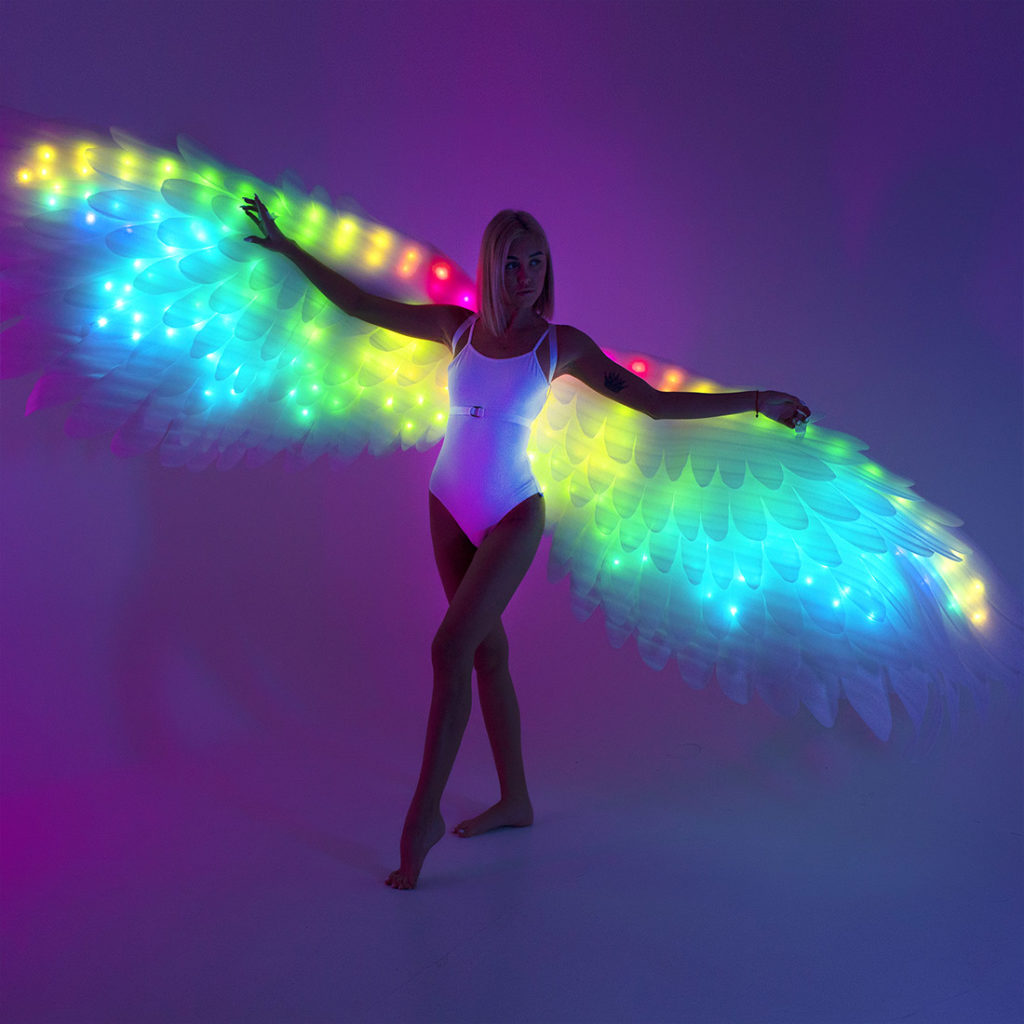 LED cosplay wings costumes stand out for their original look and affordable price, which explains their popularity in various fields and at numerous events. If you are up for a bigger challenge and want to try something new, we recommend checking out our article "How we did it: White feather mechanical wings with LEDs", where we go into detail about the creation of mechanical wings.
Application of angel wings costume
Cosplay events: Cosplay wings costumes are suitable for cosplay and fan gatherings. They bring to life characters from anime, comics, movies, or video games. The costume will attract attention and amaze everyone with light effects.
Musical performances: If you are a dancer or a music group, big angel wings costumes can help you stand out in your activities. They add visual appeal and flair to your movements. They create a thrilling atmosphere on stage. The audience will admire the beauty of white wings with LEDs and will want to come back to see the unusual winged costume again.
Street art: Street artists, such as painters and acrobats, are always looking for a way to stand out and attract the attention of passers-by. LED wings will make you noticeable in the dark. Cosplay wings costumes are light and easy to manage, you can walk on stilts and amaze viewers.
Look at our customers with Led light up wings costume
Creating your own LED cosplay wings costume is a fascinating and creative process that will add originality and flair to your image. Following our step-by-step guide, you can create your own LED angel wings costume. If you prefer a ready-made solution, consider purchasing LED wings from the Etereshop company here. With angel wings costumes, you can bring your image to life and become the shining star of any event.
Check out our collection of wings costume
If you liked the article, share it with your friends.