In this article, we will not only share with you the most important steps in ordering an exclusive custom cosplay costume, but also tell you about useful nuances that you have not thought about.
What to Know before Ordering Custom Cosplay Costume
So, you have decided to order a cosplay custom costume and start this process.
It is best to start with what characteristics your creative costume will have. These are the dimensions of your model. And color and material of the creative cosplay costume and special effects it should have. And if you have decided that, agreed on the price, signed the contract, then our stage of costume commission begins.
The Final Design of the Cosplay Custom Costume
All you need is to write to our managers and tell them about your idea. Show a photo or picture or even a drawing so that we can pass the information on to our designers, who will make a sketch of your future costume. We can sketch in 3D CLO so you can see how the custom-made suit fits your model. Custom Cosplay Designers work in special programs in order to show you not only the sketch or a drawing but a 3D model of your future creative suit for specified model and according to their dimensions.
You can find out more information about this stage by reading the article "Stages of Creating a Custom Cosplay Costume, from Idea to Product".
Custom Costume Makers – from sketches to final ready outfit
See how we did some exclusive cosplay custom suits. From an idea and a sketch, to a final ready outfit. Our team of custom costume makers  is a team of designers, IT specialists, tailors and constructors work together to combine different parts of a cosplay outfit. Fabric parts for a base suit, LEDs or mirror parts, LED screen or wings as well as light and sound effects, infinity mirror or logos, other texts and disco ball effects. 
Creative cosplay costuming can be used in a variety of stages, from casinos and circuses to the film industry and TV, for artists and dancers. Just as ideas come from everywhere, the use of these costumes can vary.
Have a look at some examples of the finished exclusive costumes, from sketches to final results:
Mean Morris Led Cosplay Costume with LED ball helmet and a cigar.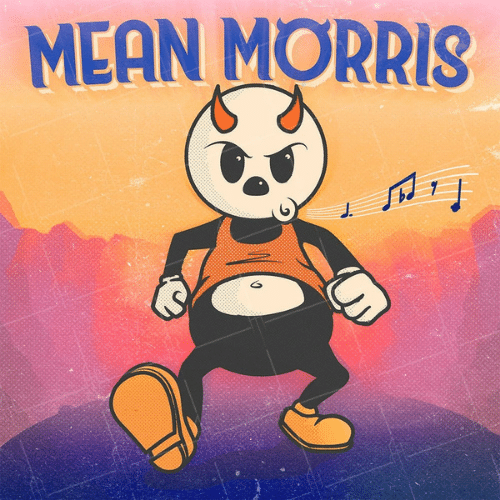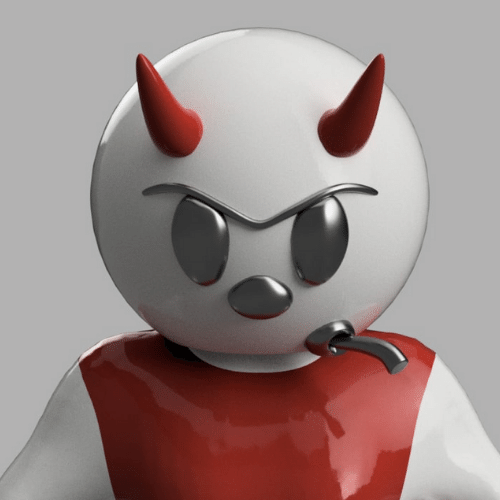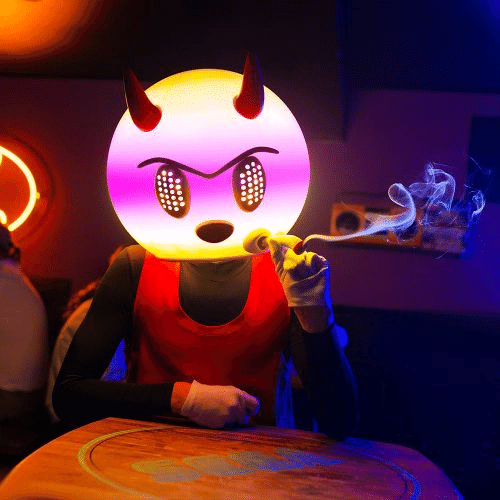 2. LED Screen Samurai Death Warrior – example of cosplay costume.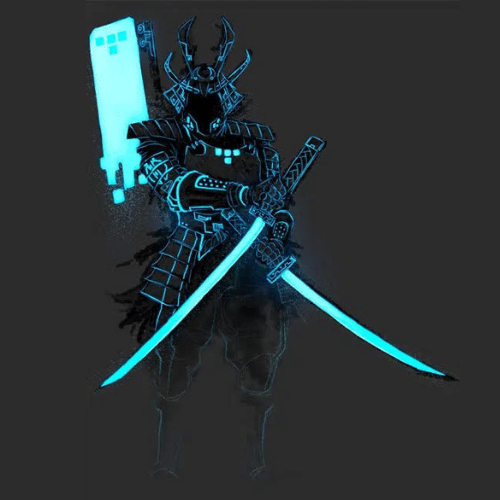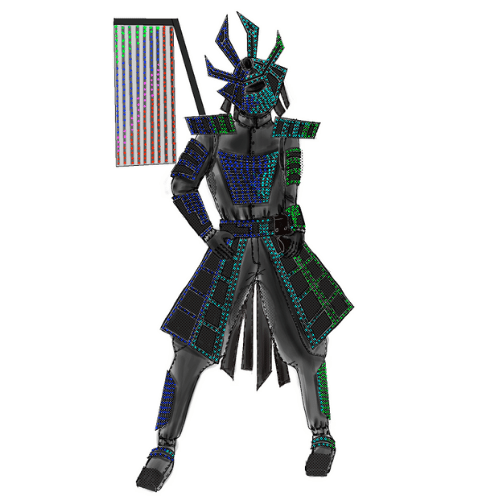 3. Raeve Maeve Cosplay costume – from idea to the exclusive suit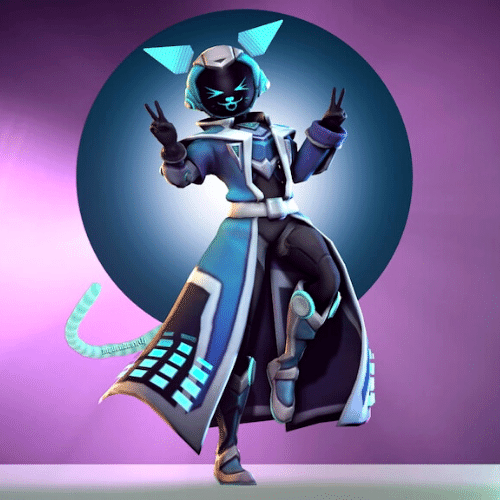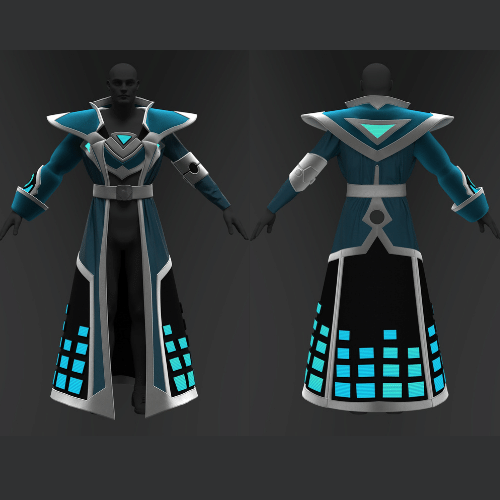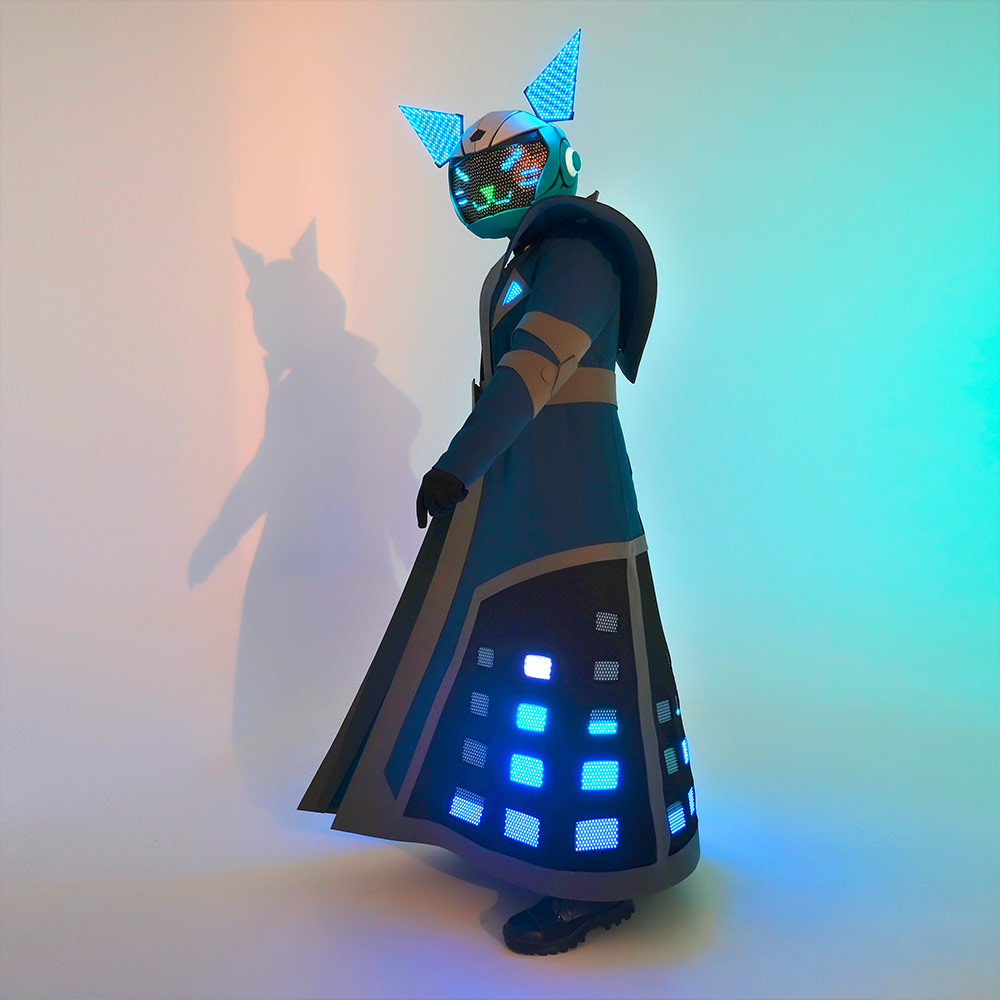 Production of an Exclusive Custom-made Cosplay Costume
After agreeing on a design sketch, cosplay costume makers proceed to the costume commission of your order. First of all, we buy components, our cutters make patterns for each element of the costume. Tailors sew the base of your cosplay costume, and programmers set complex lighting effects if needed. This is a routine and very specific process that requires special knowledge and special software.
Terms of production of a custom suit
The term for making a cosplay outfit depends on the complexity of it and the effects incorporated. The more complex the custom costume design is, the longer it takes to manufacture. In our experience, we meet deadlines ranging from 14 days for uncomplicated suits up to 60 days.
After the cosplay custom-made suit is ready, we check it for effects and send it to your address.
Exclusive Rights to the Cosplay Custom-Made Design
We understand how important it is to be unique and have your own style. If it is important for you to get exclusive rights to make such a cosplay costume, write  about it. We will prepare and protect your personilized exclusive rights for cosplay costume design with an additional agreement and cosplay comission. We will prescribe the territory and the period for which the agreement on this design is valid.
Custom cosplay costumes by ETERESHOP portfolio
To make an order of Creative Cosplay Costume
It remains only to decide on a new costume idea for your  next show and contact our team. Follow the link to fill out a very simple and short form. And we will be happy to make your new creative cosplay suit for successful and long-term work.