A couple of weeks ago we took part in the Lotus Event party. At ETEREshop we love cool and bright events and always try to make them even cooler and drighter. This time for the party we have made the "Clouds" and "Wings" photo zones, which immediately attracted the guests of this event.
Content: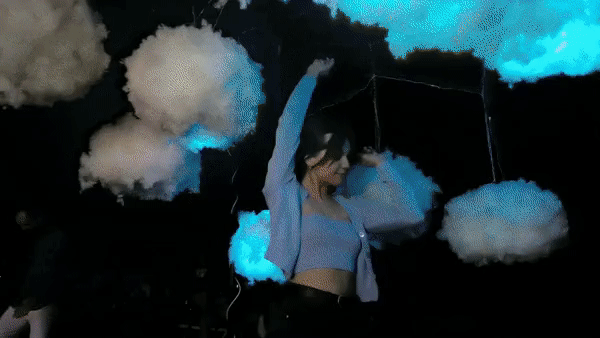 Of what kind are these photo zones
Our new photo zones the "Clouds" and "Wings" were born during a collective brainstorming, where we were creating ideas for new products. By the way, you can see them in the "Photozones" section.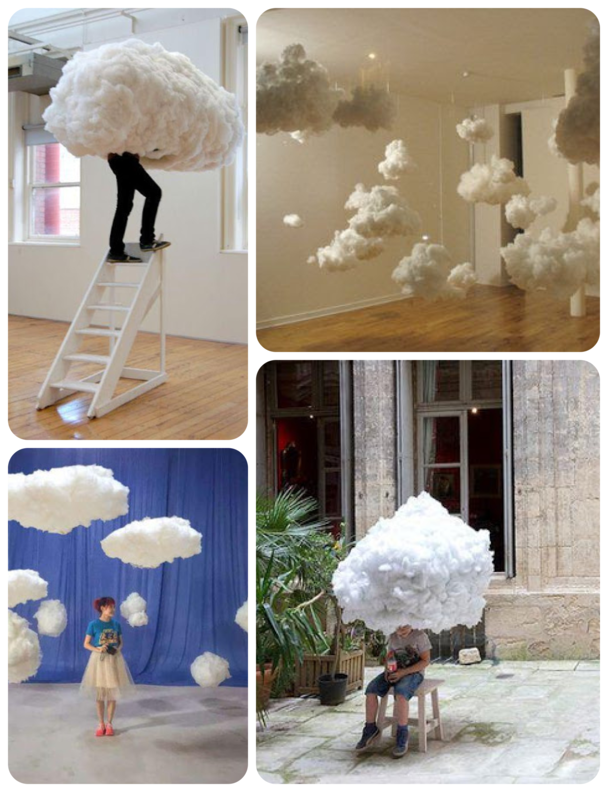 In early June, we were invited to participate in a party from the Lotus Event. We began to think about what kind of exact idea to implement and finally agreed on the "Clouds" and "Wings" photo zones. In total, it took us two weeks to make photo zones.
What does the "Clouds" photo zone consist of
The photo zone "Clouds" represents 9 objects stylized as clouds. Each cloud consists of a paper lantern covered with 50 LEDs and packed with pillow filler. To keep the cloud in shape, there is a metal guide inside, to which metal rings are fixed. Chains are passed through them and everything is connected with carbines.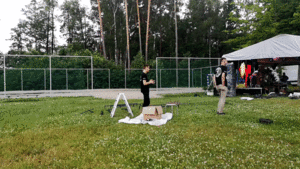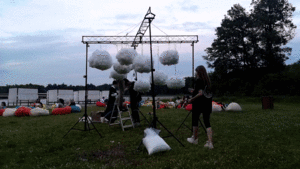 Clouds are attached to a truss, which is not included, but can be delivered at an additional cost. The photo zone is powered by the network, which allows it to hold out steadfastly until the morning and please the guests of the party. The "Clouds" photo zone is controlled by a telephone: you can switch effects on it.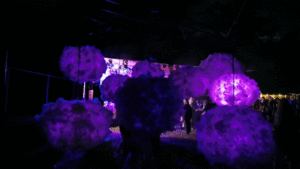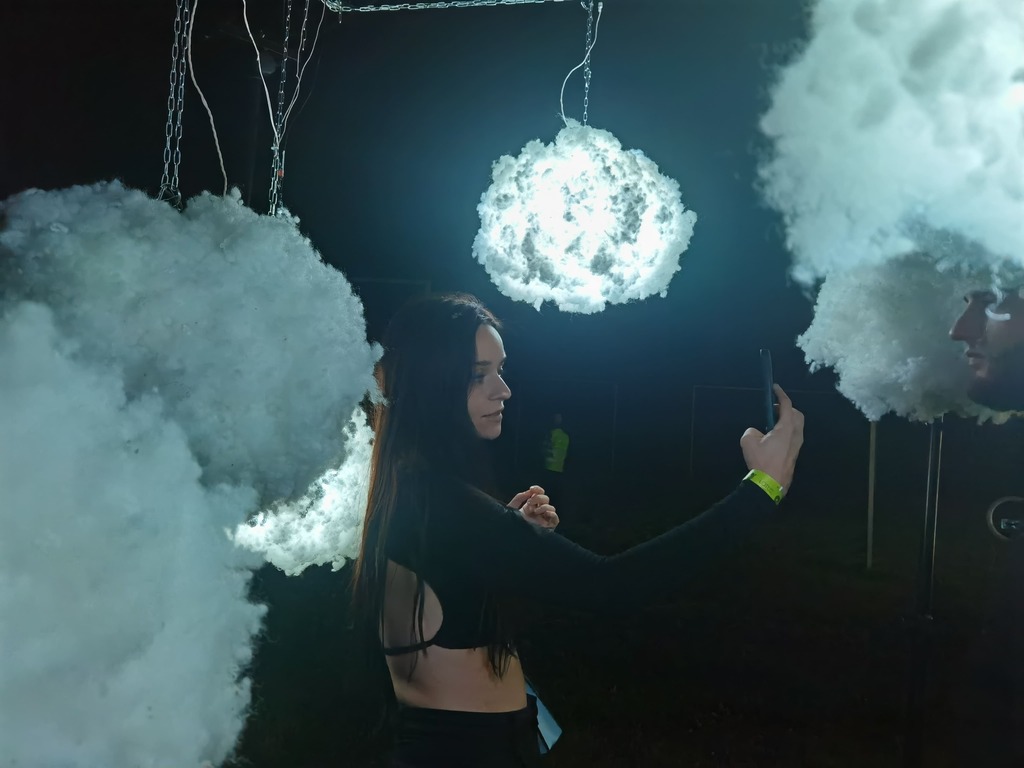 And what about the "Wings" photo zone
The photo zone "Wings" repeats our Smart Pixel Fairy Wings Cosplay Angel Costume with 200 LEDs. It is true, that they have a different form. The wings are made of polyethylene foam, on which 200 LEDs are glued. Effects can be controlled with the controller.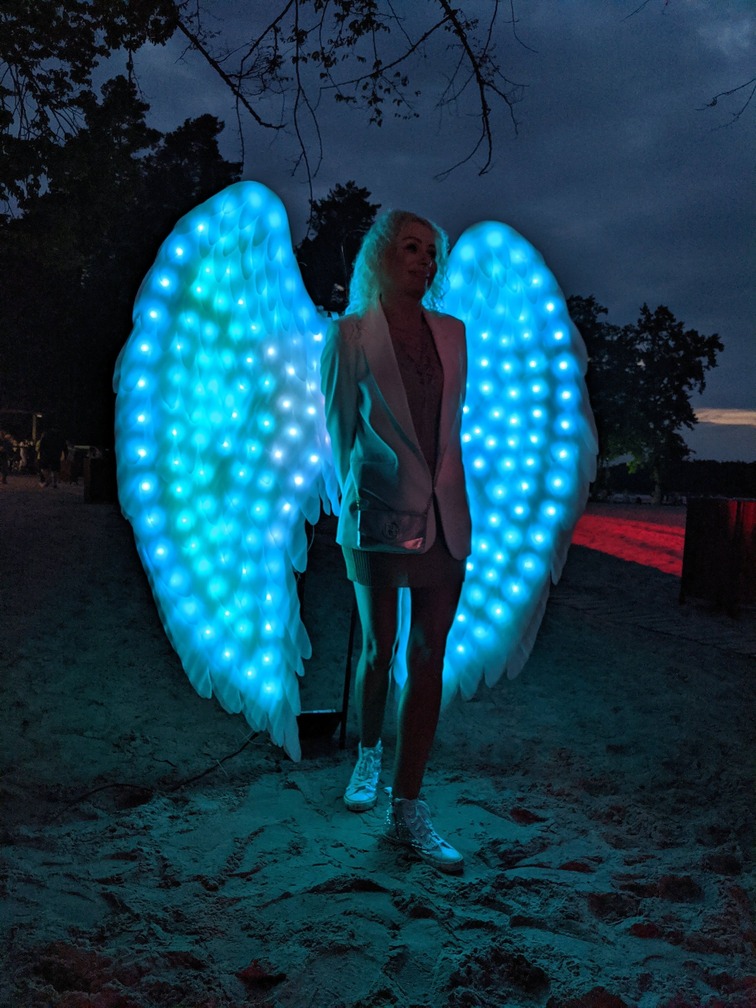 What are these photo zones for?
The photo zones "Wings" and "Clouds" are created in order to make any party brighter and more intense. They are perfect for any event where people are planning on having some fun.
Due to LEDs, photo zones will stand out from other interior items and will not go unnoticed. In addition, the clouds after the party can be used as cozy nightlights or New Year's illumination.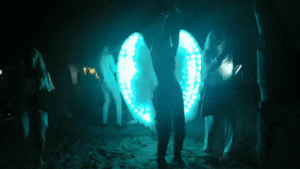 How to order
You can order photo zones by following these links and following all instructions. Or, just contact our managers in any convenient way for you:
WhatsApp +375 33 358 44 11
sales@etereshop.com