ETERE team creates new and unique things and images every day. However this is not the end of your individuality!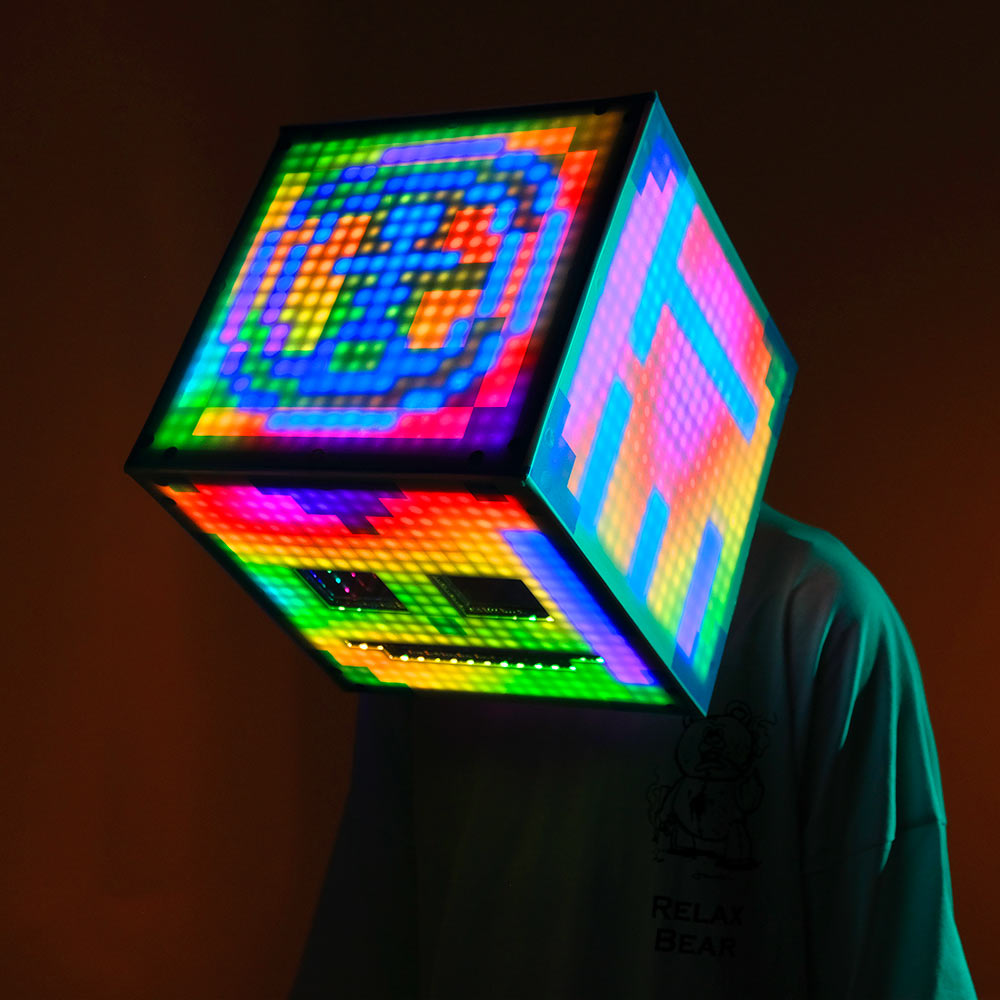 Each of us wants to emphasize our individuality. And each of us does it differently. Someone needs to change their hairstyle, someone needs to buy something unusual. And someone creates their own unique image.
ETERE team invites everyone to create their own unique costume. You can choose any option to your liking or even add your own!
Just look at that!
Falcon custom cosplay moving mechanical wings
Falcon custom mechanical wings were modeled after the famous hero of the Marvel
comics and created in 3 month especially for the Halloween party.
You can open and fold wings using a special mechanism without removing!
Made of eva material, they are easy to fold and open and are convenient to wear and use.
Great for creating a cool look for a cosplay party or just to make a stunning impression.
You can create your own custom wings. Just choose a color, form, size and let us know.
Cosplay Led Flamingo Queen outfit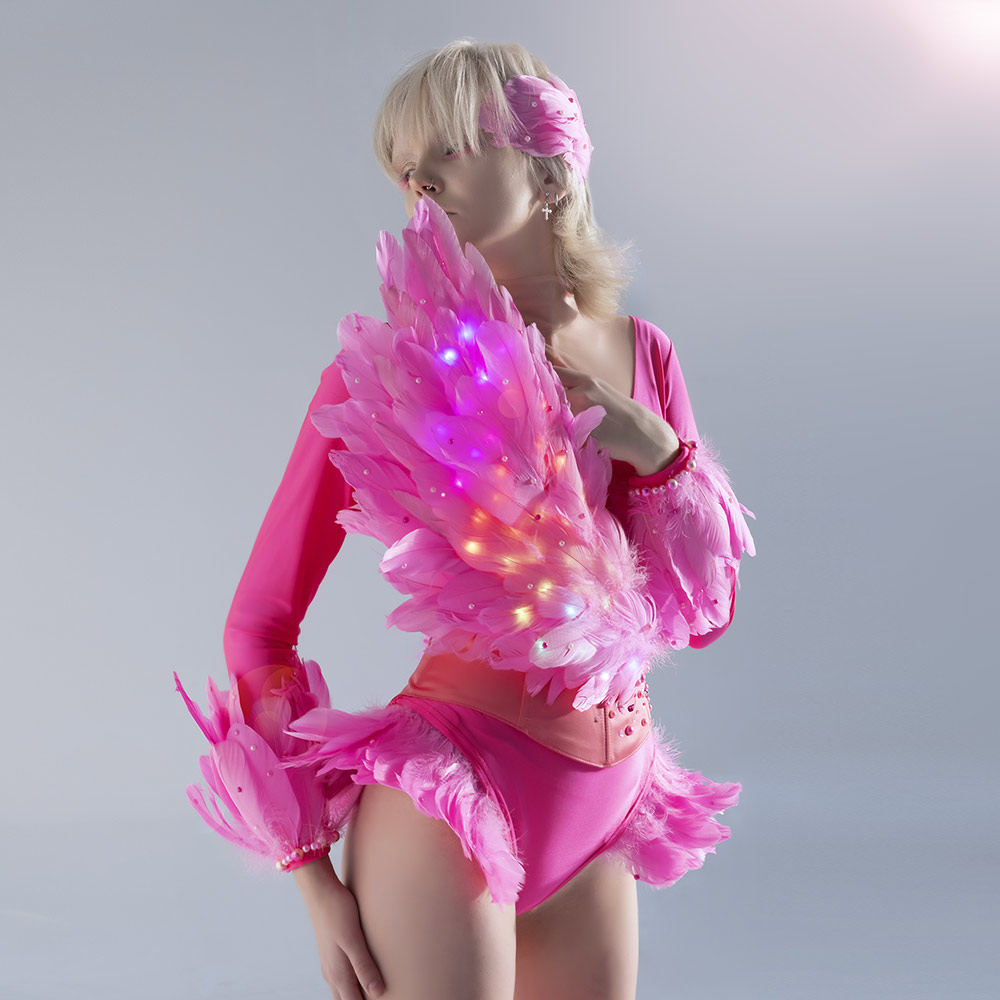 Special order for the Miss America pageant created in 2 month.
Feathers, LEDs and fabric have formed the perfect image of Flamingo Queen.
The combination of LEDs and feathers gives the impression of lightness and ease of the image and looks spectacular in the dark. And portable batteries allow you to shine for at least 2 hours.
Have a unique idea? We're listening!
Cosplay Custom Tree Queen outfit
Special custom order for the Mrs America pageant created in 4,5 month.
The image consists of several parts: a mirror gold bobysuit and the "tree" behind the back.
Plastic leaves, twigs and oranges are almost not felt on the back and keep it's shape perfectly and the mount allows you to move freely.
Like the image? ETERE is ready to emphasise your individuality as well!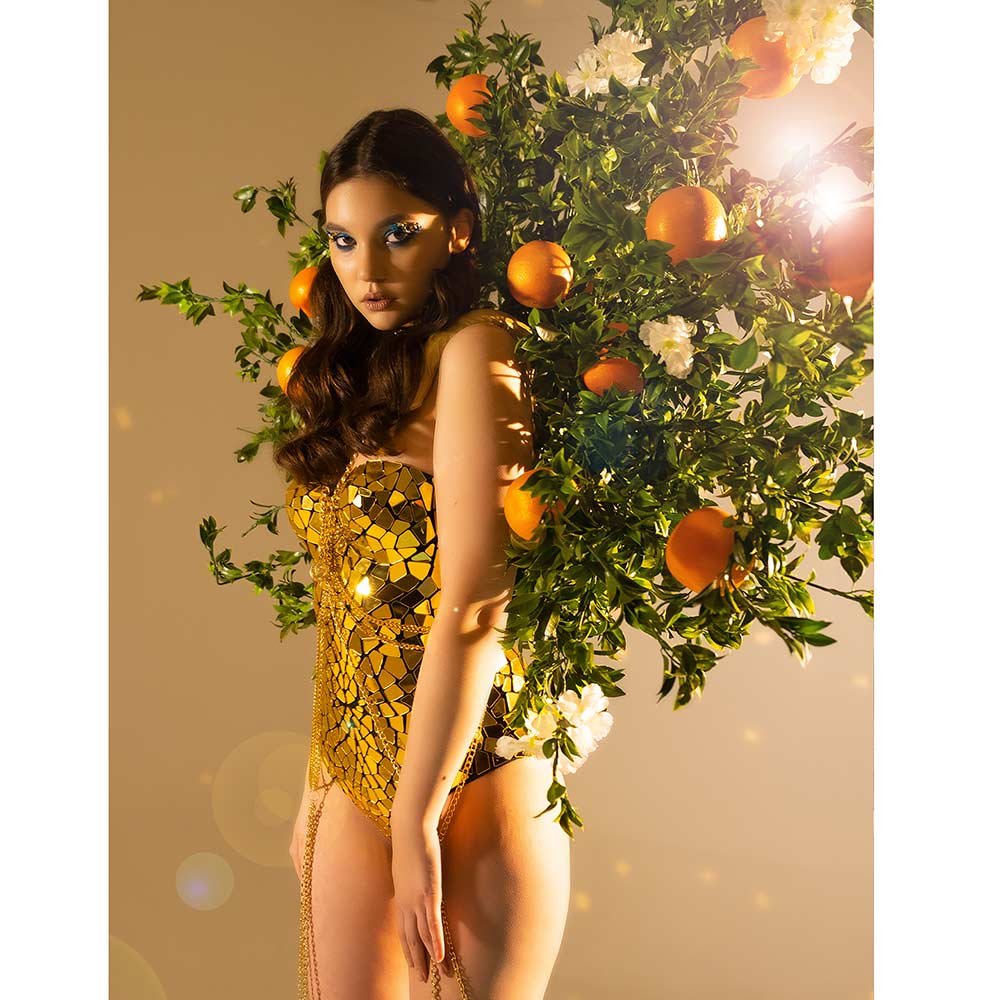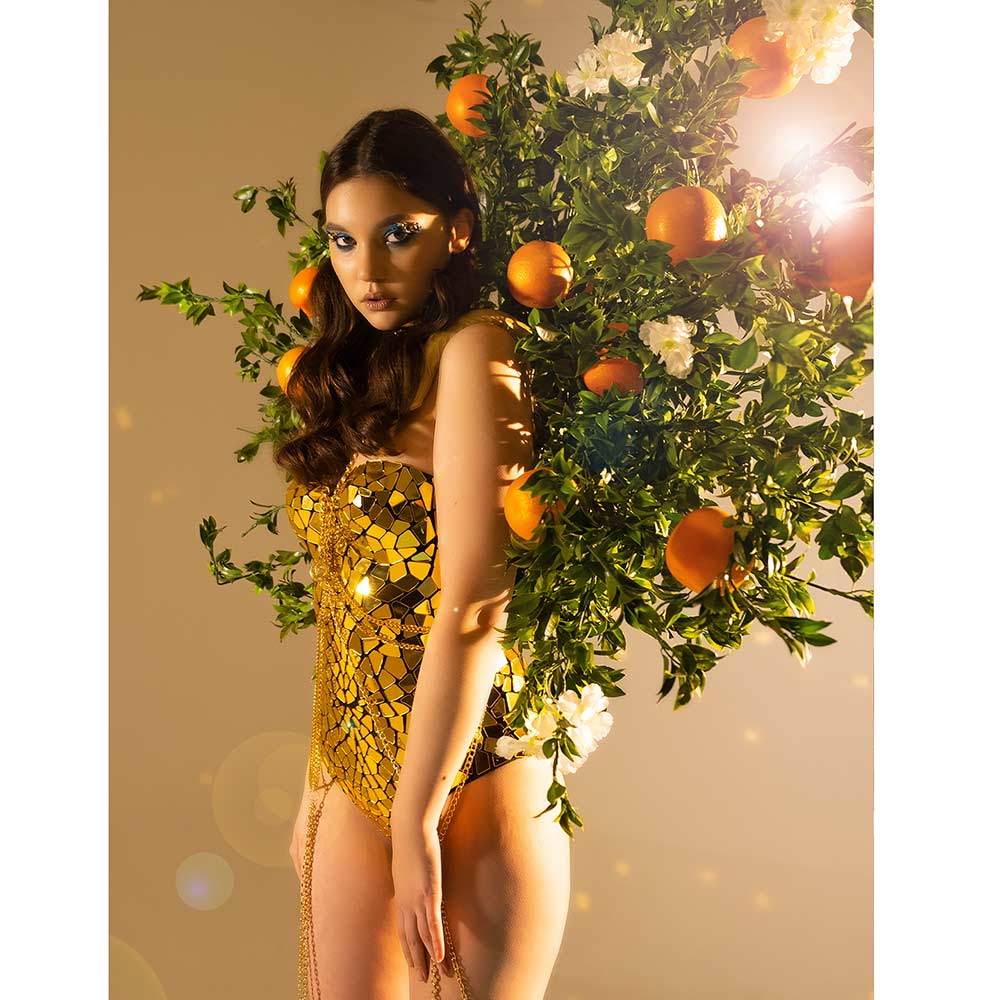 Cosplay Custom Water Queen outfit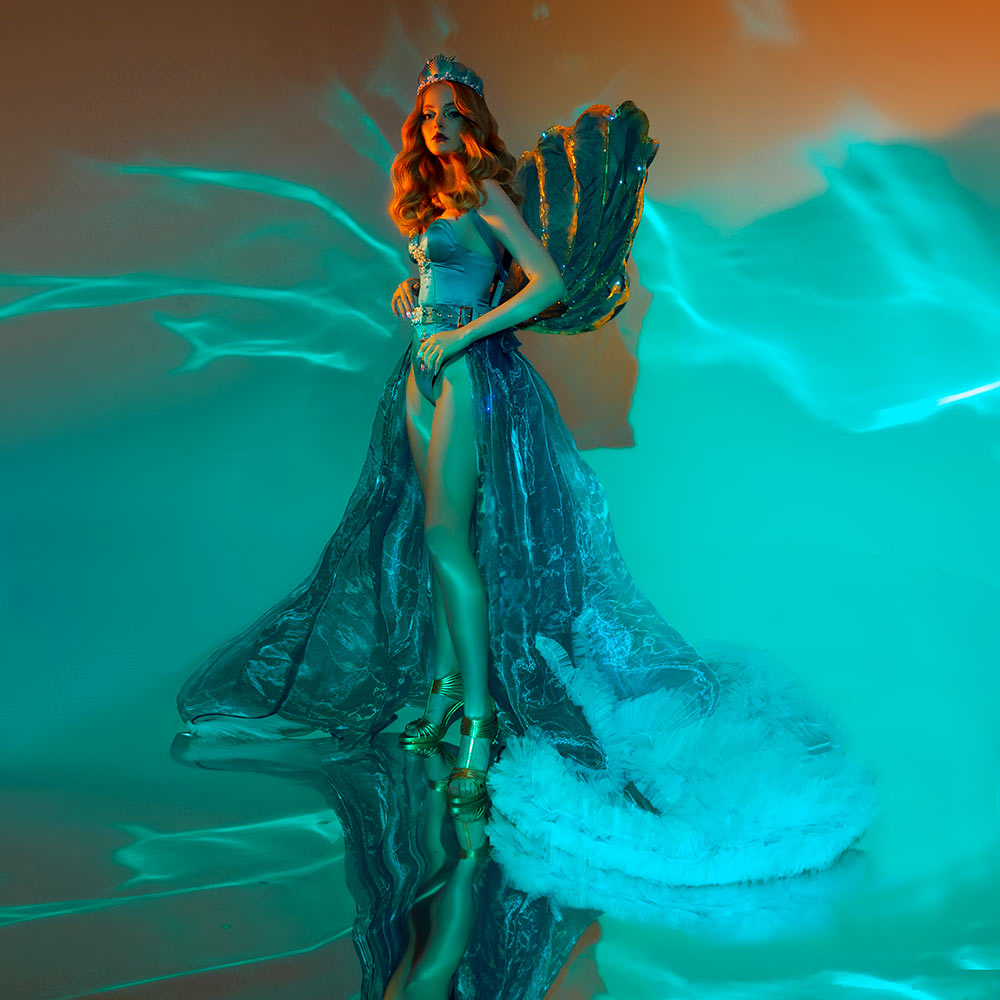 Dress of the real queen of the waves by special order for Miss America contest. The creation took 4 months.
Wave color bodysuit, royal skirt, crown and shell behind the back are very convenient to use and look gorheous.
Dreamed of becoming a Little Mermaid or feel that your blood is royal? ETERE can already offer you an outfit!
Custom Led Cube Dj Masks for Matty Ice
It seems that future has already come…..because you can choose your facial expression!
 Made from eva material it is easy to use and screen with hundreds of LED's that create unique image up to 2 hours and don't interfere with the view. It was created in 6 month. Ideal for DJs.
Choose your own shape and light effects for the party!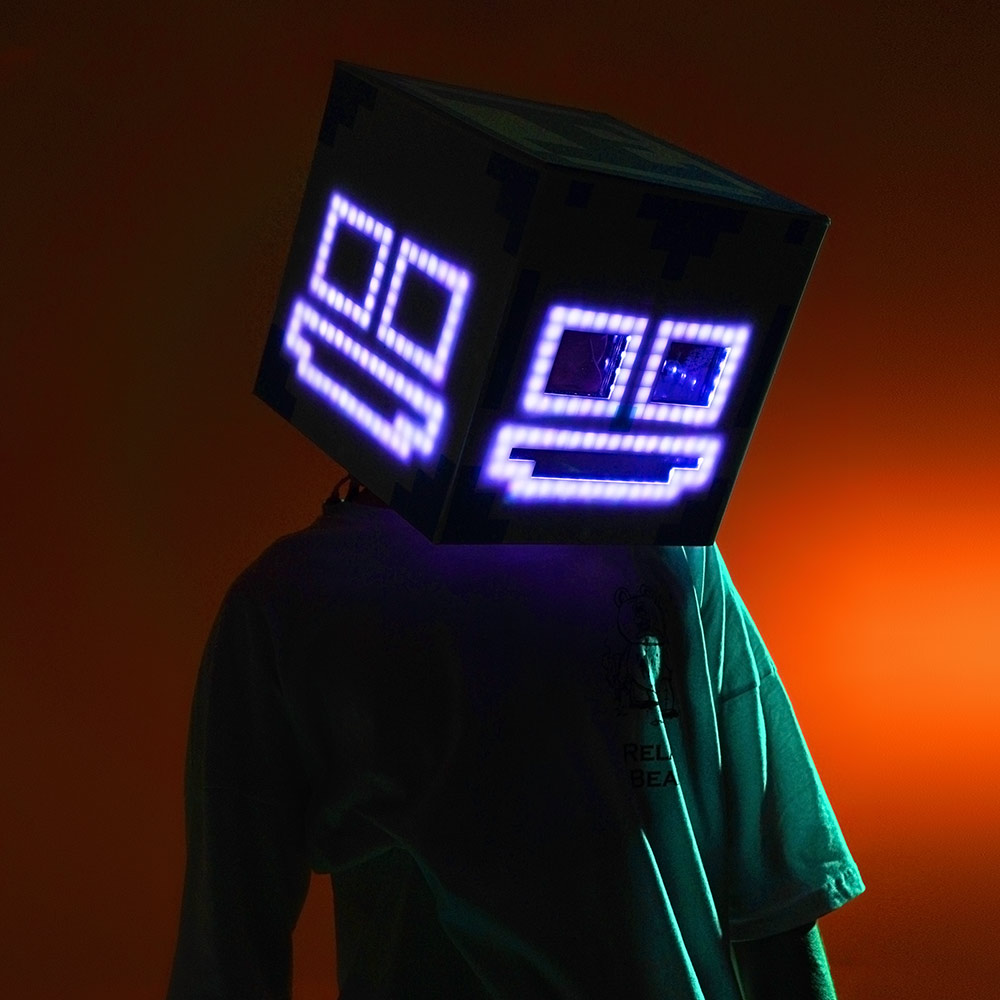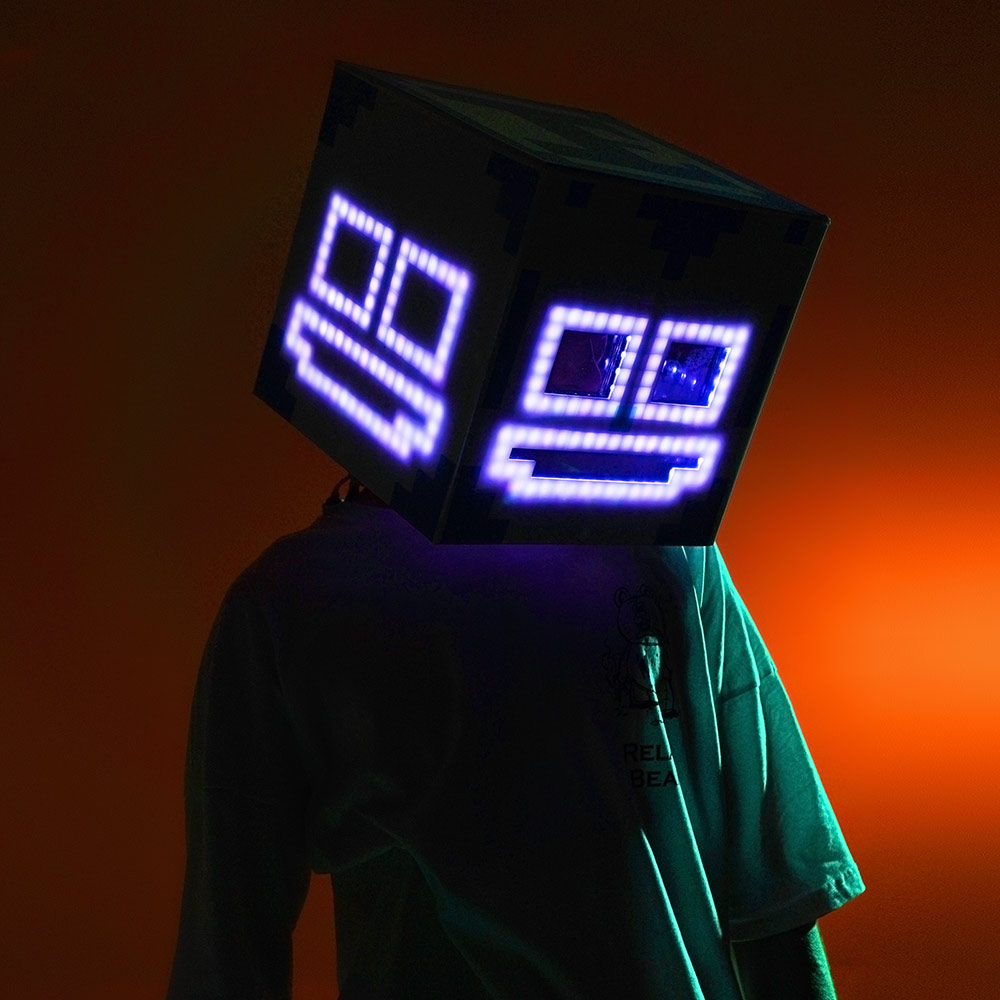 Custom Cosplay Raeve Maeve led costume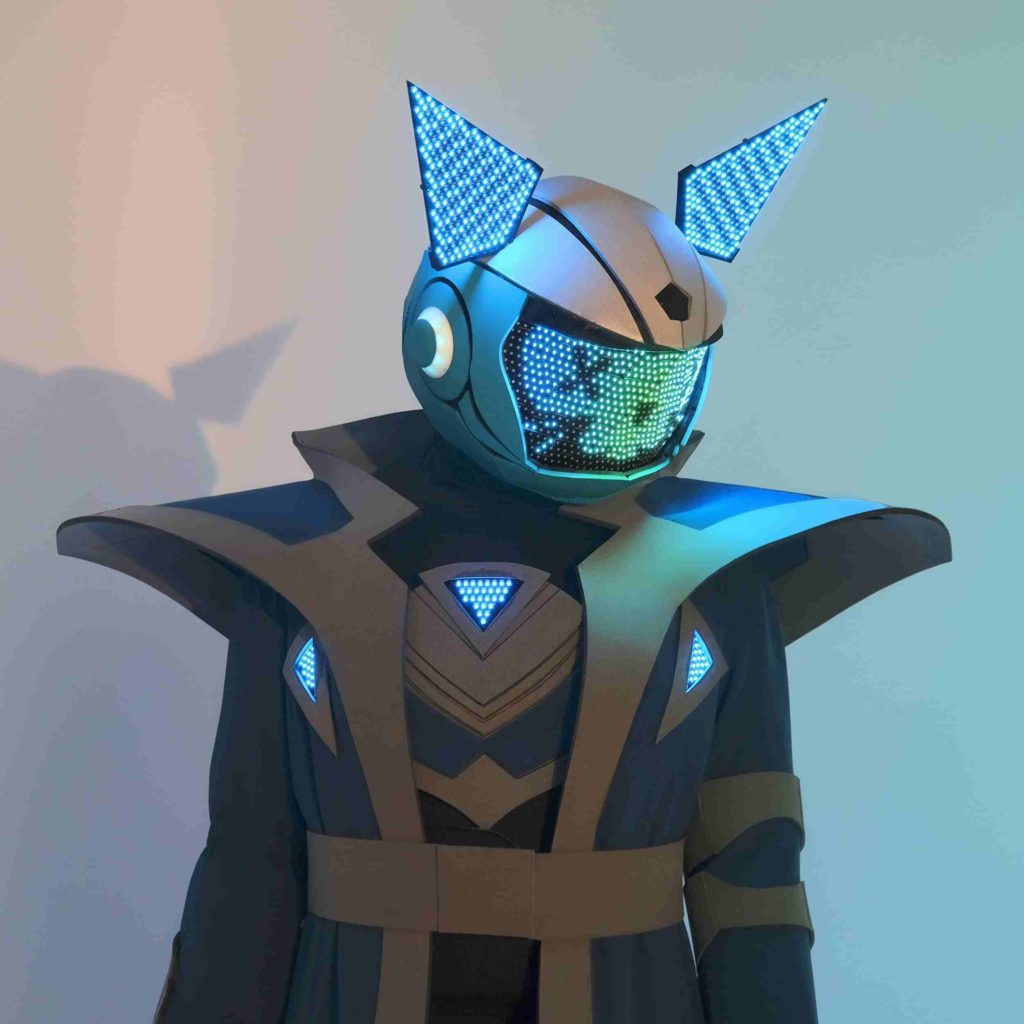 Custom Raeve Maeve led costume was modeled after the famous hero of the video game and created in 3 month for the cosplay event.
 Have you wanted to feel like a video game hero for a long time? That's your chance!
Conquer all the guests at the cosplay party in a bright way.
Made of eva material and working up to 2 hours the costume is easy to wear and use.
Have an idea for your own hero? We are ready!
Do you want to realize your costume idea or make a cosplay costume of a character from the game? Leave a request, our managers will contact you and tell you how we can help you implement your idea.