The First Monday in May was the annual fundraising event in celebration of the museum's new exhibition, "In America: An Anthology of Fashion" of the Metropolitan Museum of Art in New York. Many stars dream of being invited to the red carpet of this glitzy event, but not everyone is honored to be there. Consider the outfits of celebrities who managed to conquer the audience at the Met Gala.
We remind you that this ball is a rather expensive event, despite the fact that the invited guests are international celebrities. The entrance ticket costs almost 25k dollars, the reservation of a table costs 200-300k dollars.
Traditionally, the Met Gala has its own theme, this year it was called Gilded Glamor. As never before, a lot of  invited celebrities put on white dresses, from the shortest ones with feathers to floor-length gowns with trains.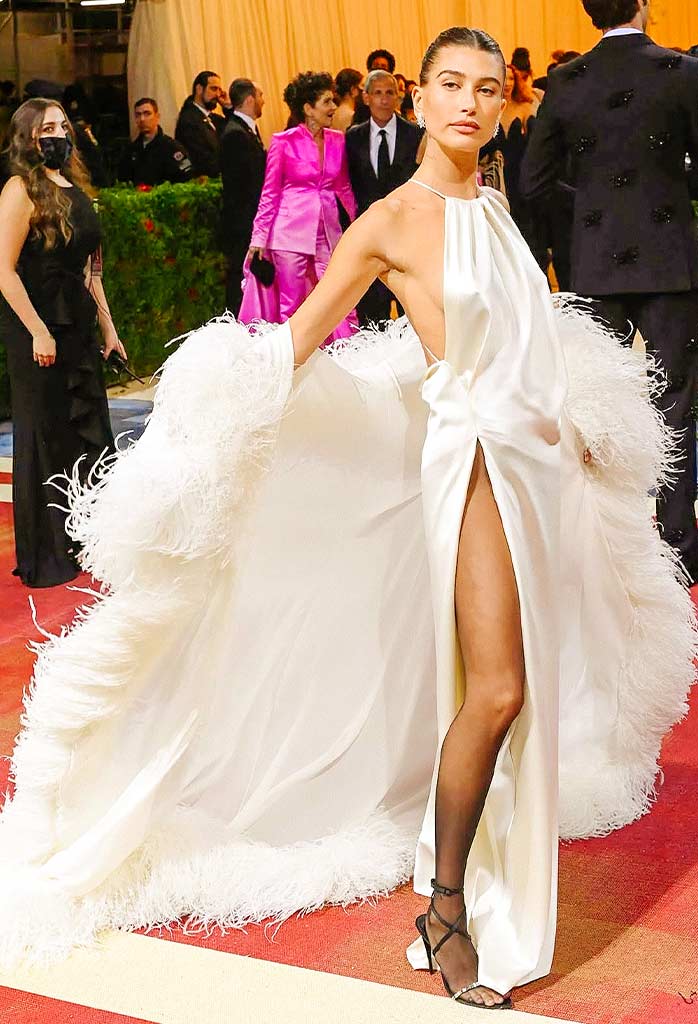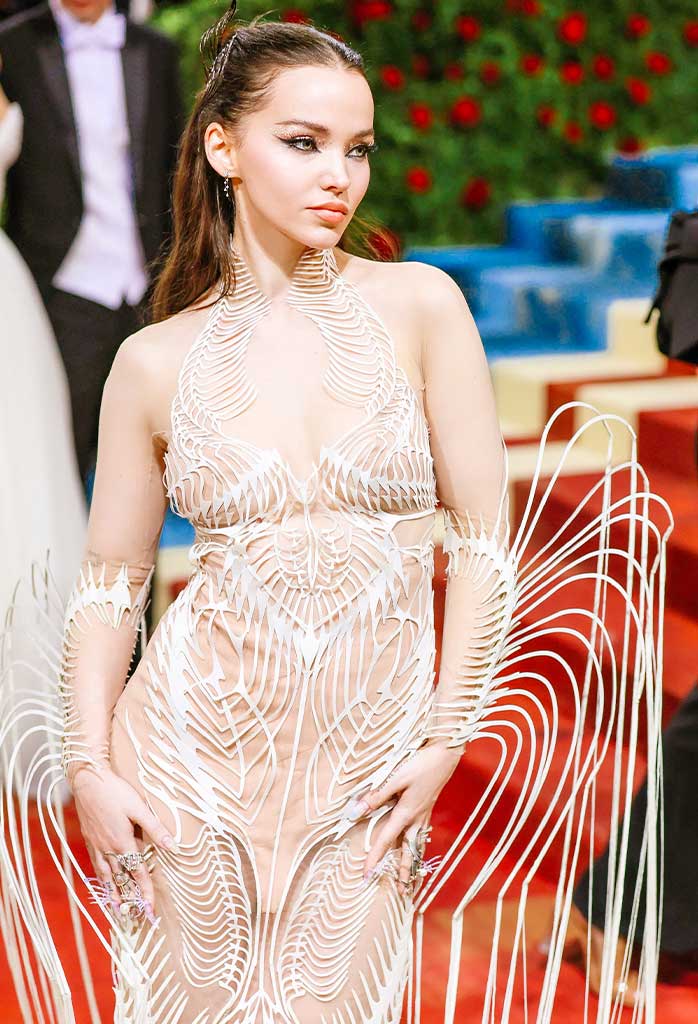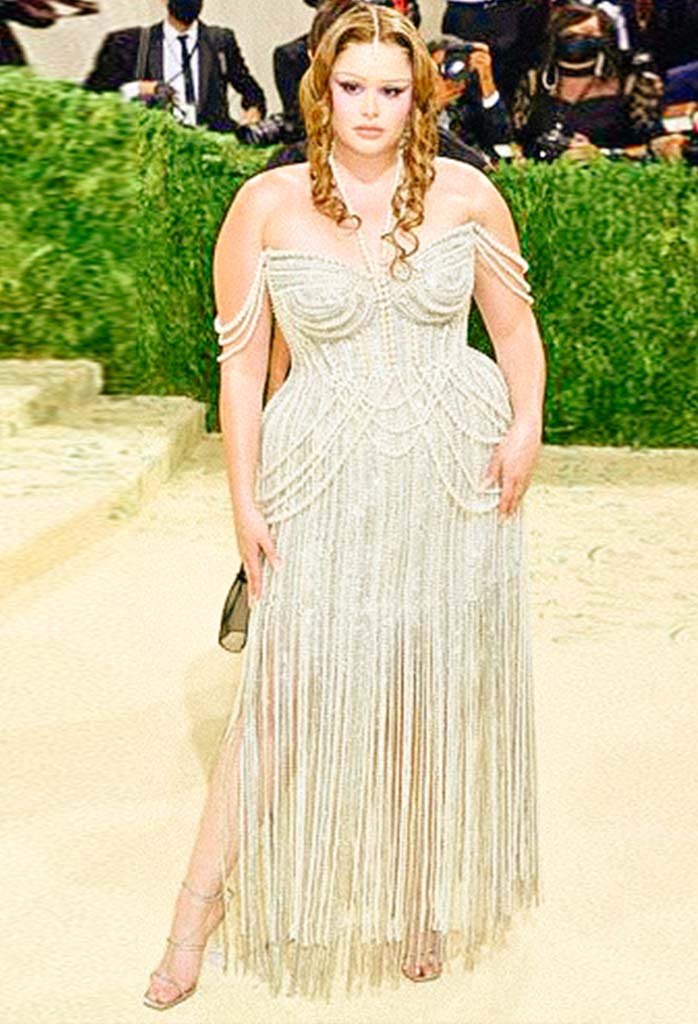 The theme dictated a great abundance of sequins and jewels, so of course, almost all dresses sparkled and twinkled on the carpet. Every designer wanted to show their own understanding of glamour.
One of the most spectacular looks of the Met Gala 2022 was the transformation of Blake Lively gown, whose skirt was turning from gold into turquoise train, embroidered with zodiac symbols.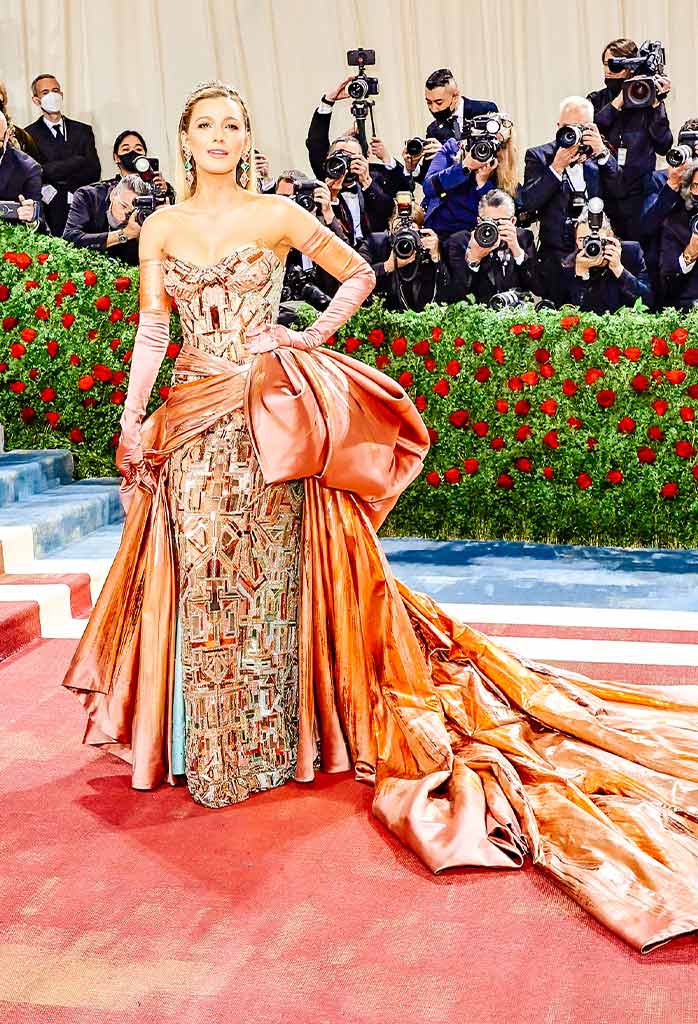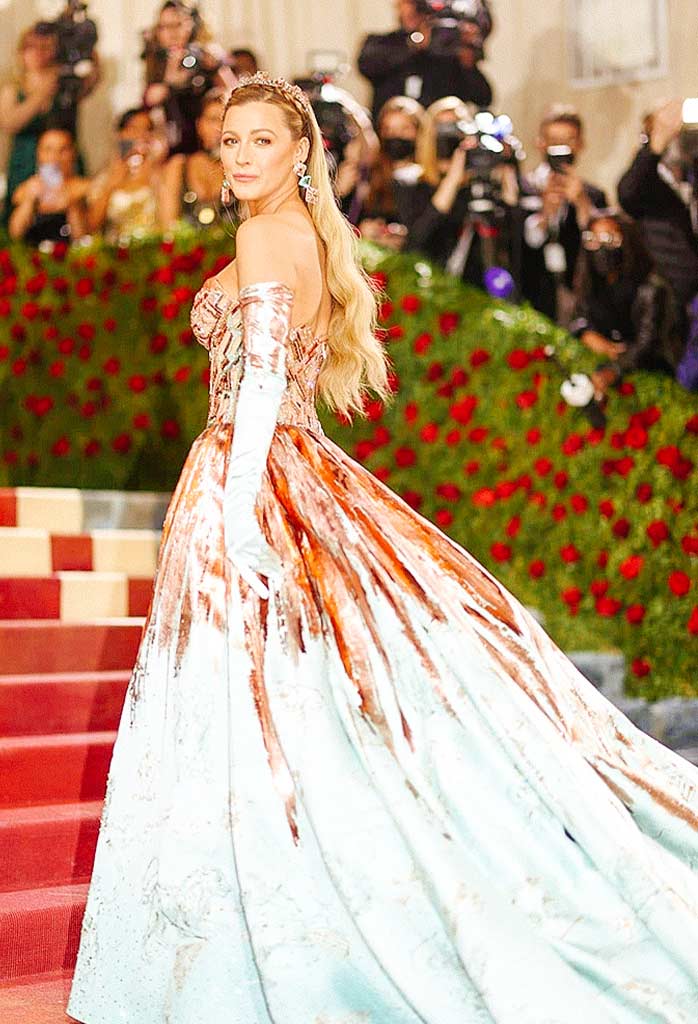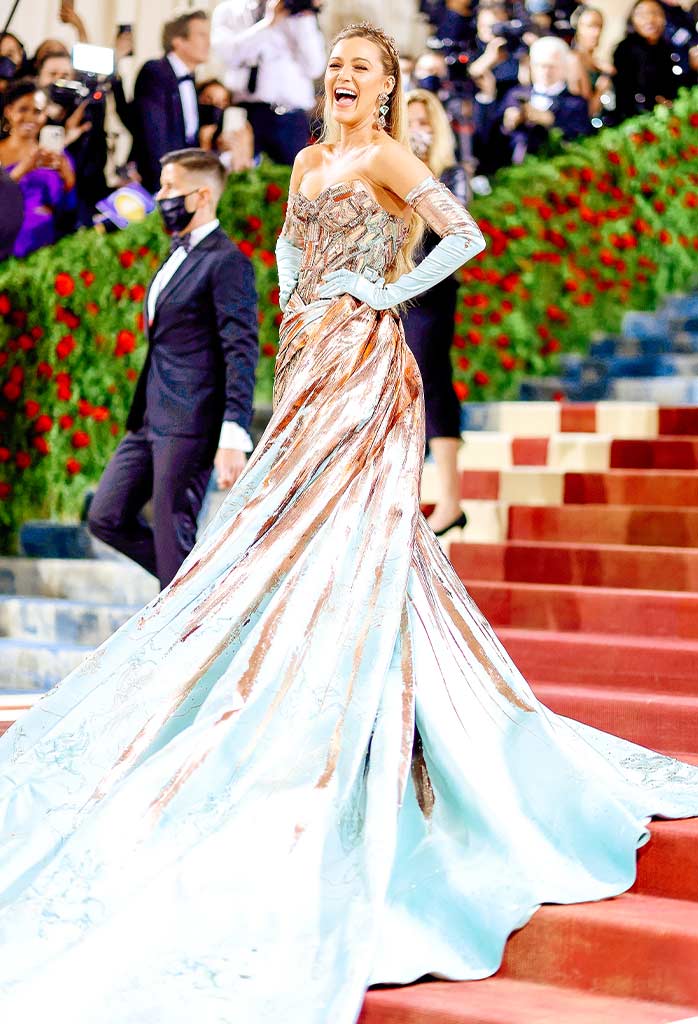 We would like to distinguish a separate category of golden dresses. Kim Kardashian, for instance put on a Marilyn Monroe dress –  the same dress, the actress sang her legendary song "Happy Birthday, Mr. President" to JFK.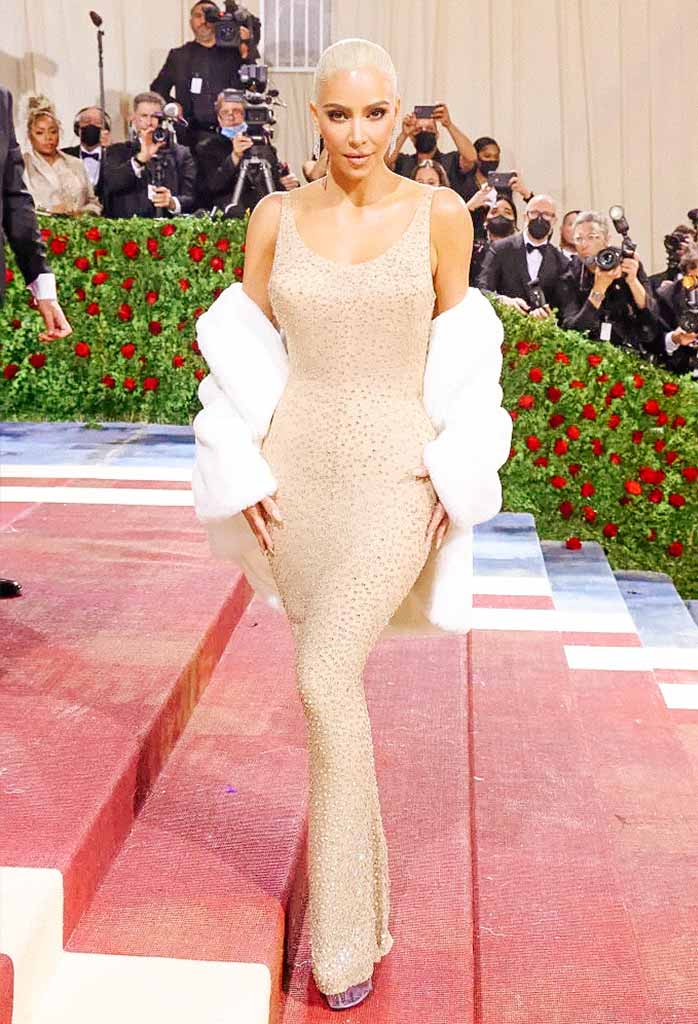 Or the model Kaia Gerber in a chic Alexander McQueen dress. The haute couture designer, who died back in 2010 but his business still lives on and is named after him.
We placed the next dresses into the same category – the American hip-hop artist Cardi B in a chic Versace dress, Megan Thee Stallion in Moschino and Sabine Carpenter in Paco Rabanne.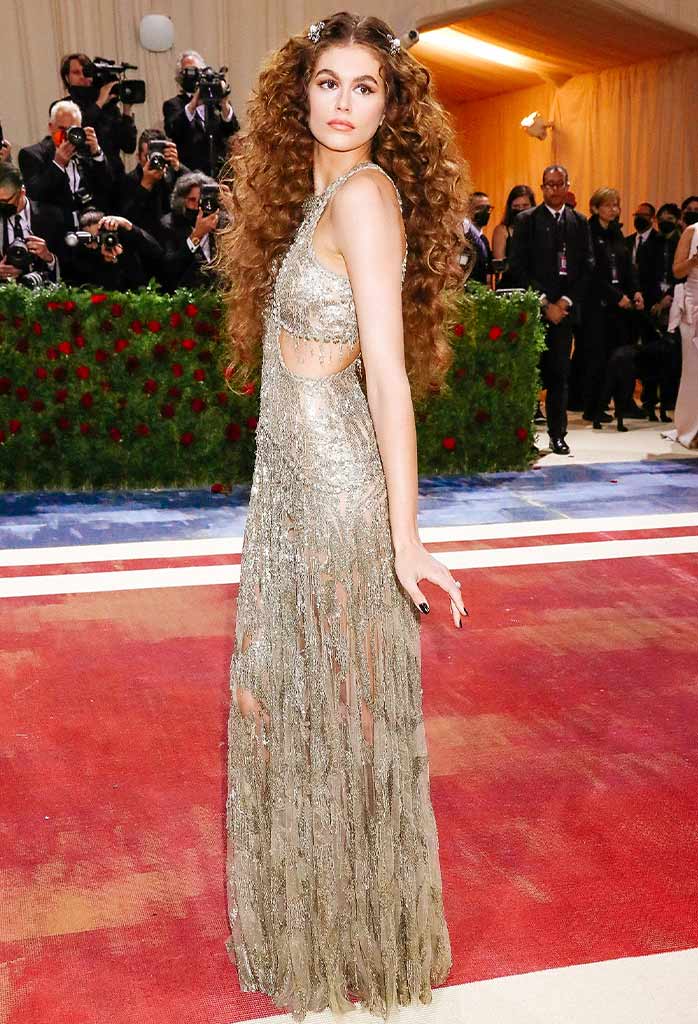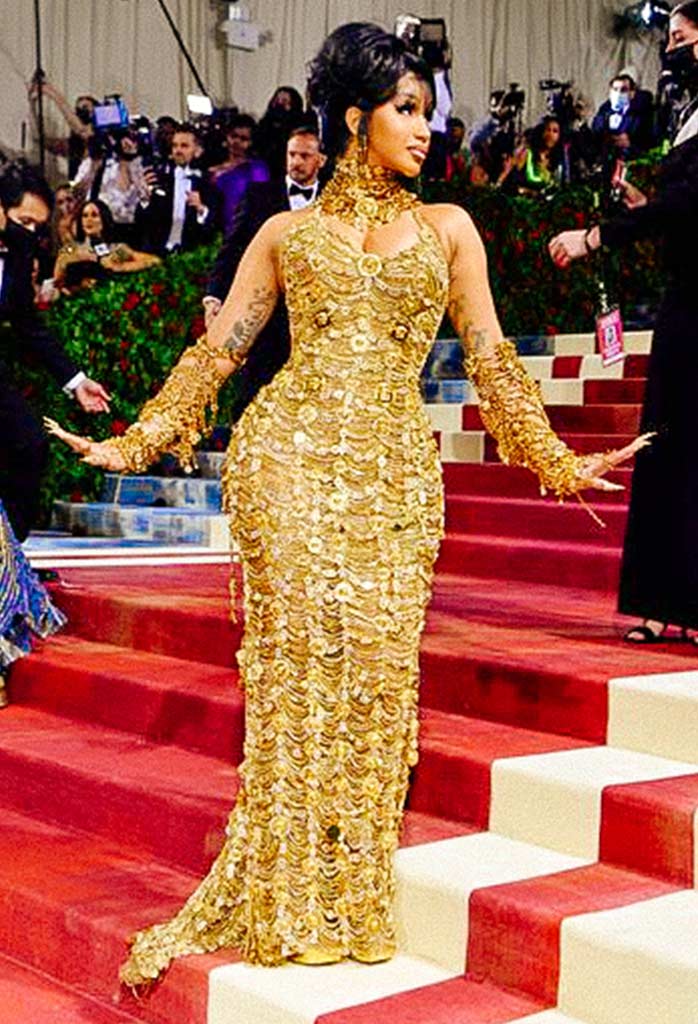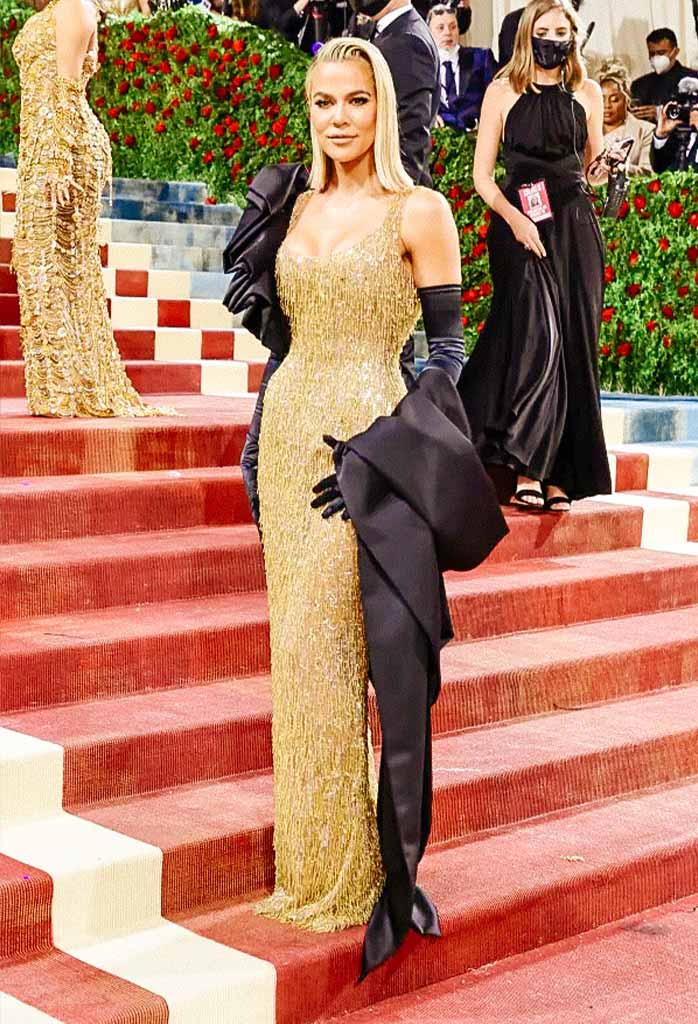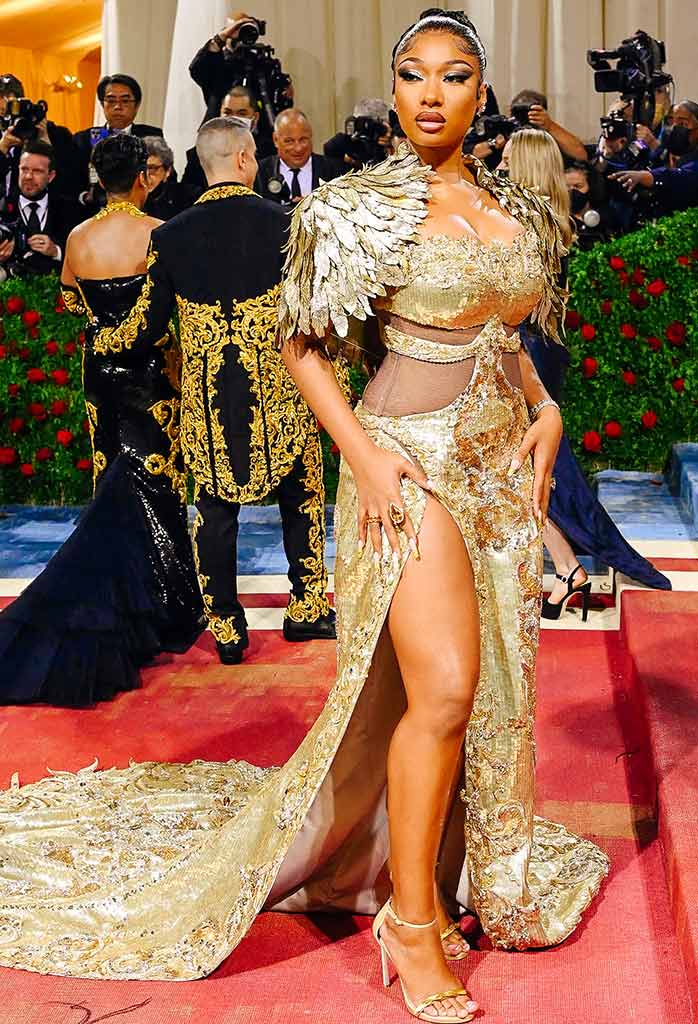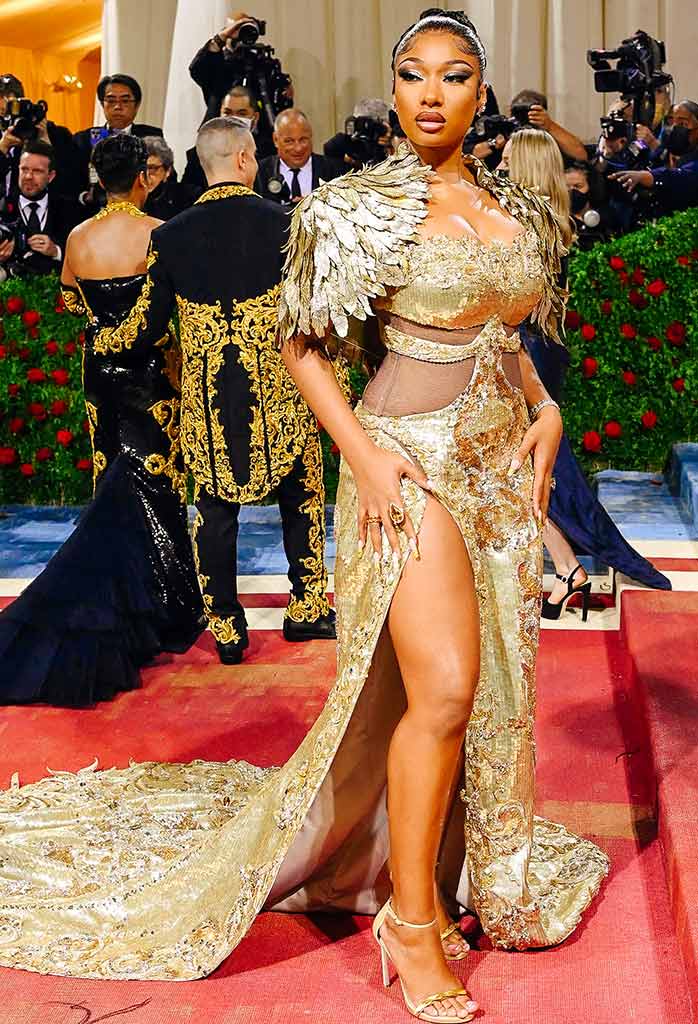 We pay special attention to Olivia Rodrigo magical image. The pop superstar wore a lilac metal mesh Versace dress with a cascade of "lush, but lived-in waves," as her hairstylist Clayton Hawkins put it, with silk organza butterflies designed by Jennifer Behr and Betsey Johnson.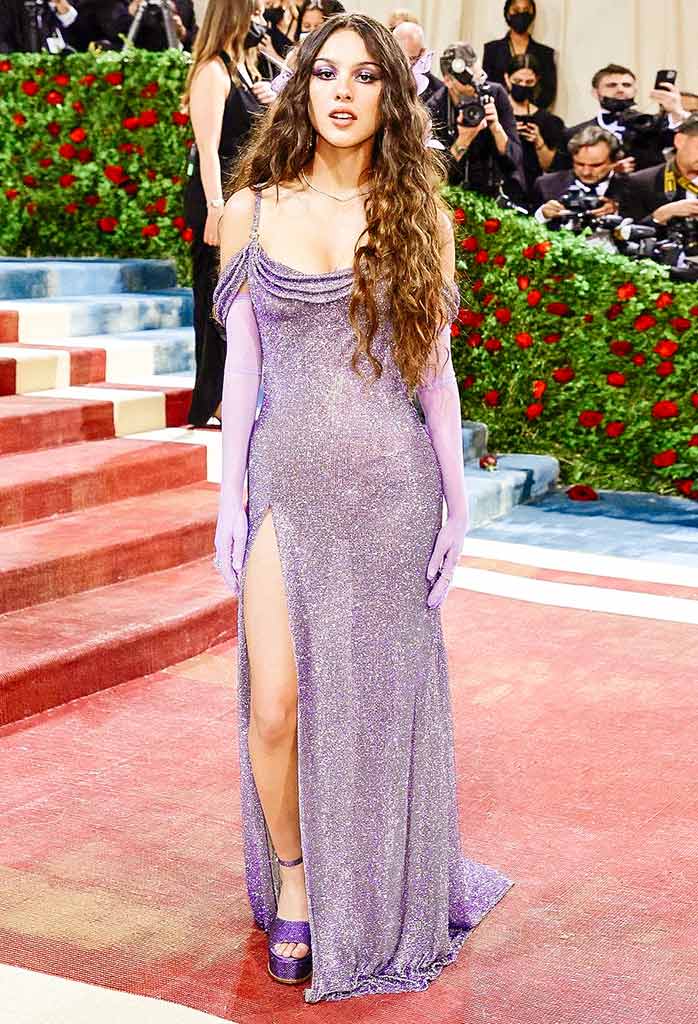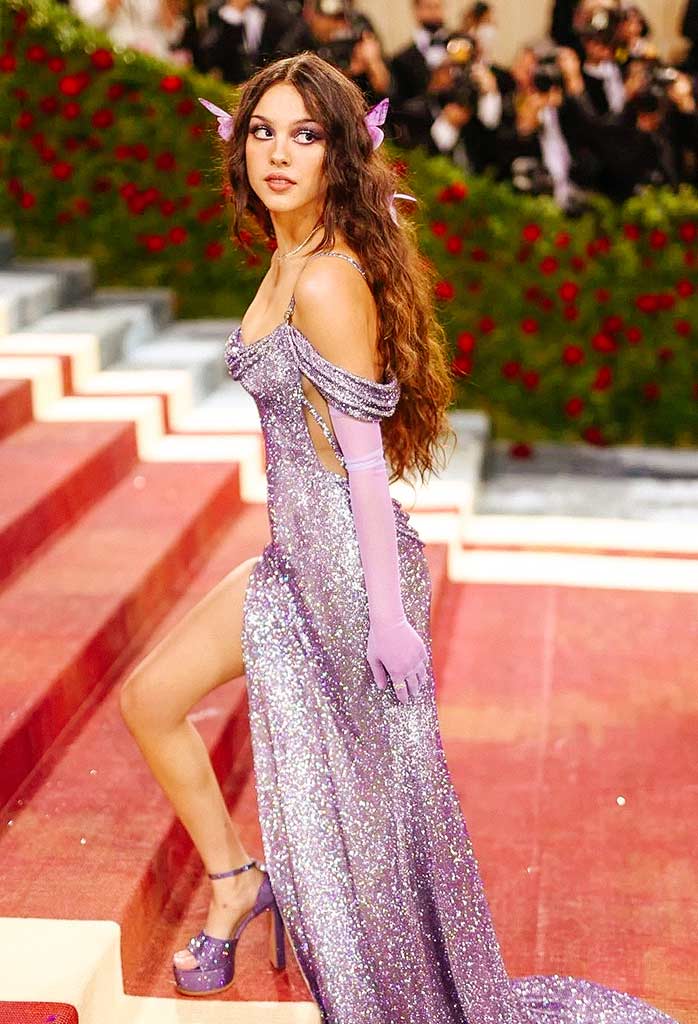 Lily James appeared at the event in a similar delicate color. Look at the cool pearl Versace dress that the star paired with purple pumps. It was a great idea to walk the Met Gala in Versace on the 2nd of May, because Donatella Versace celebrated her birthday that evening.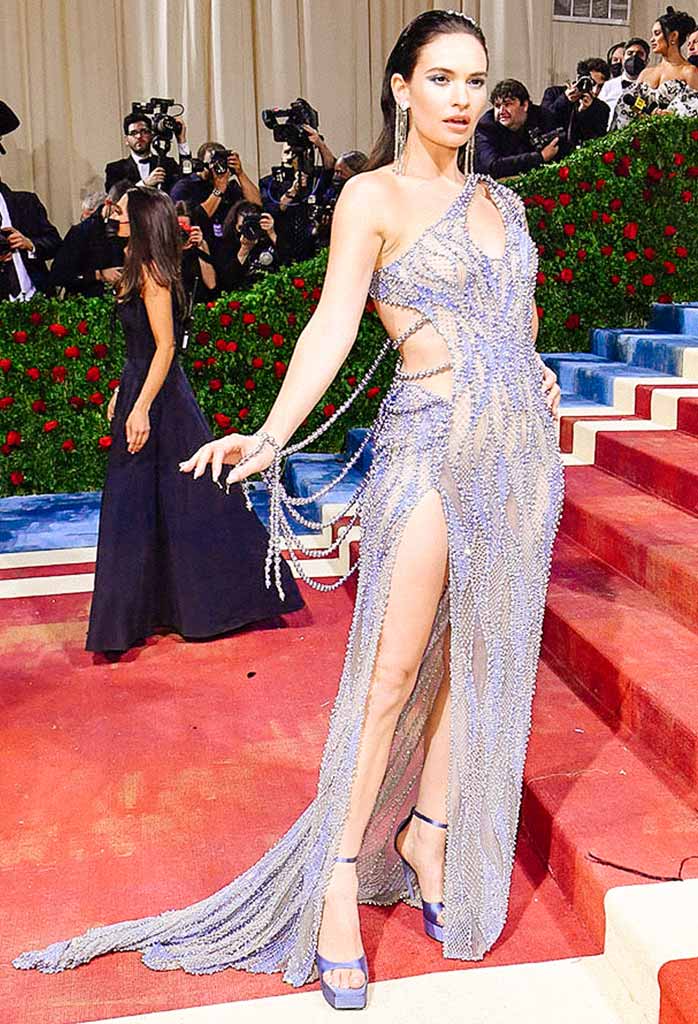 We can't help but mention Addison Rae, whose head-to-toe radiance fits perfectly into this year's Gilded Glamor Met Gala theme. She created a disco vibe in a sparkly Michael Kors strappy gown with a gorgeous open back. She completed the look with large silver hoop earrings, chunky rings and a dainty silver chain on the back. This dress we hold dearest, since we have similar ones at our store.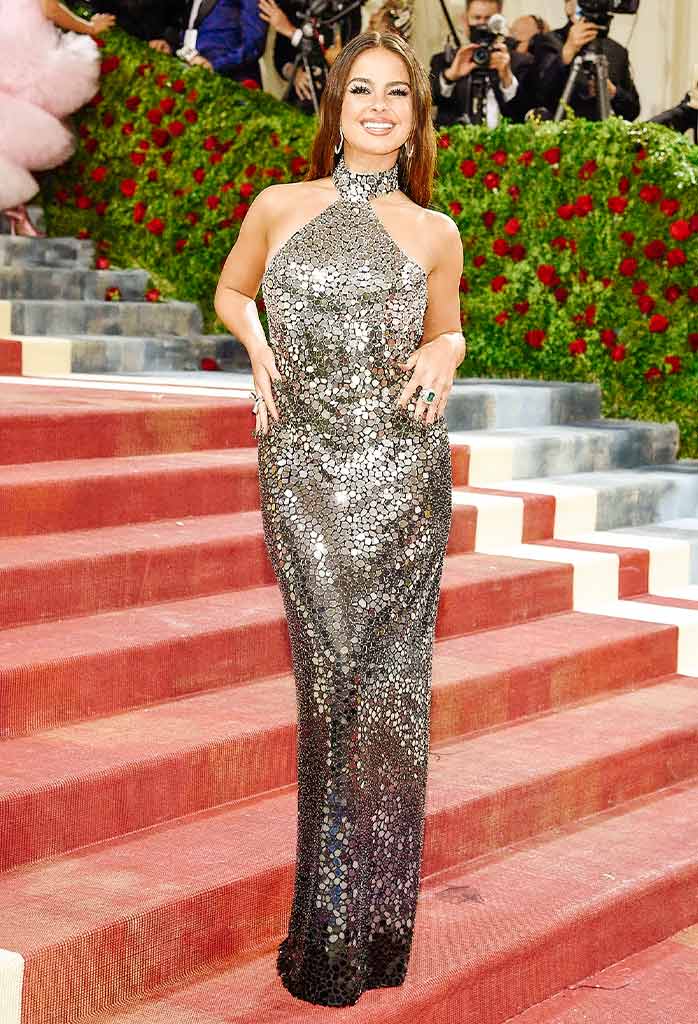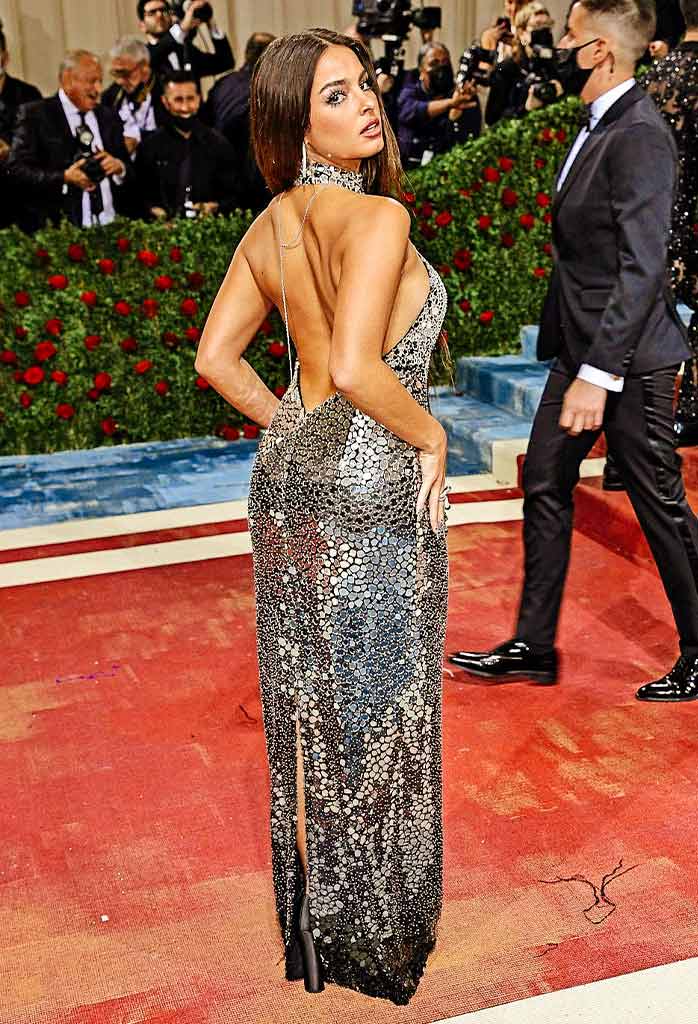 Some celebrities decided to stick to a chaste black color, adding shiny trains or bows, puffy skirts or sparkling chains all over the body.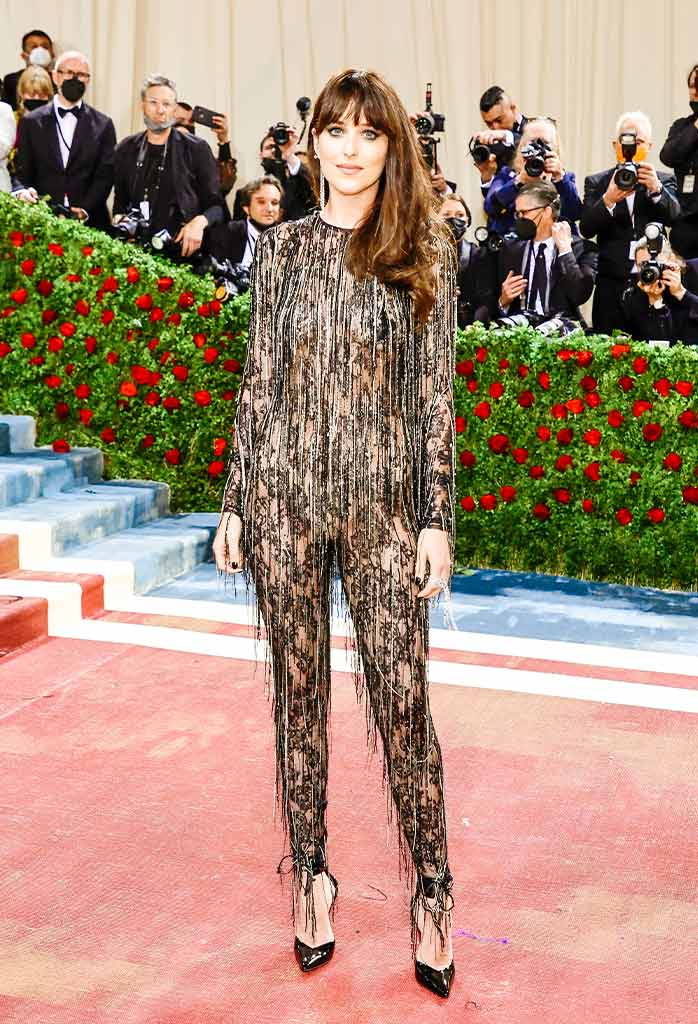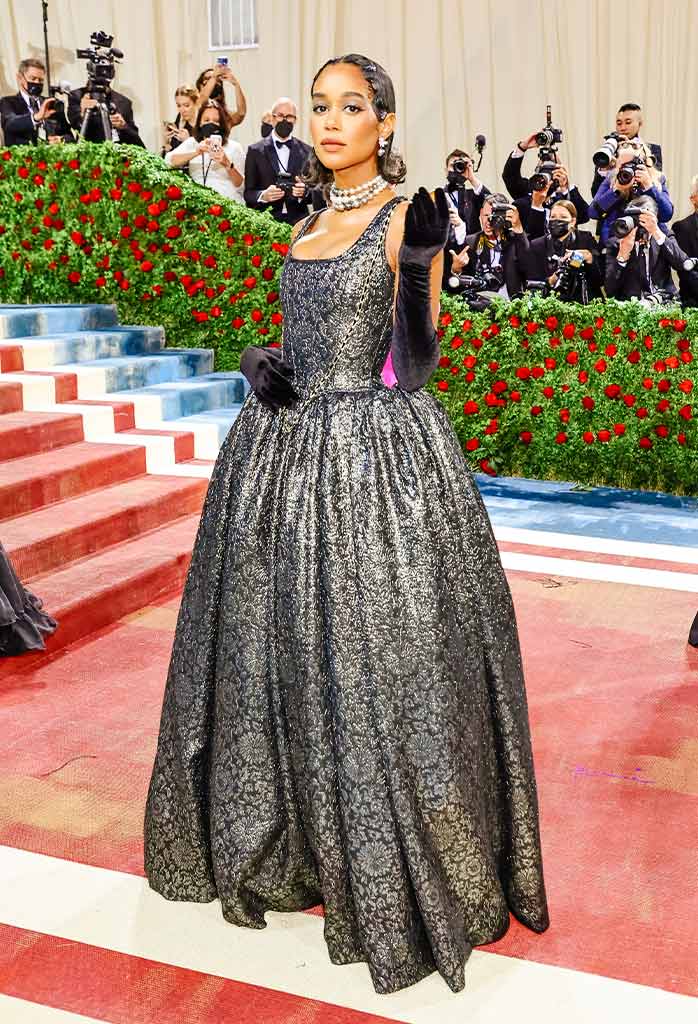 That is how Versace dresses look like at Met Gala 2022.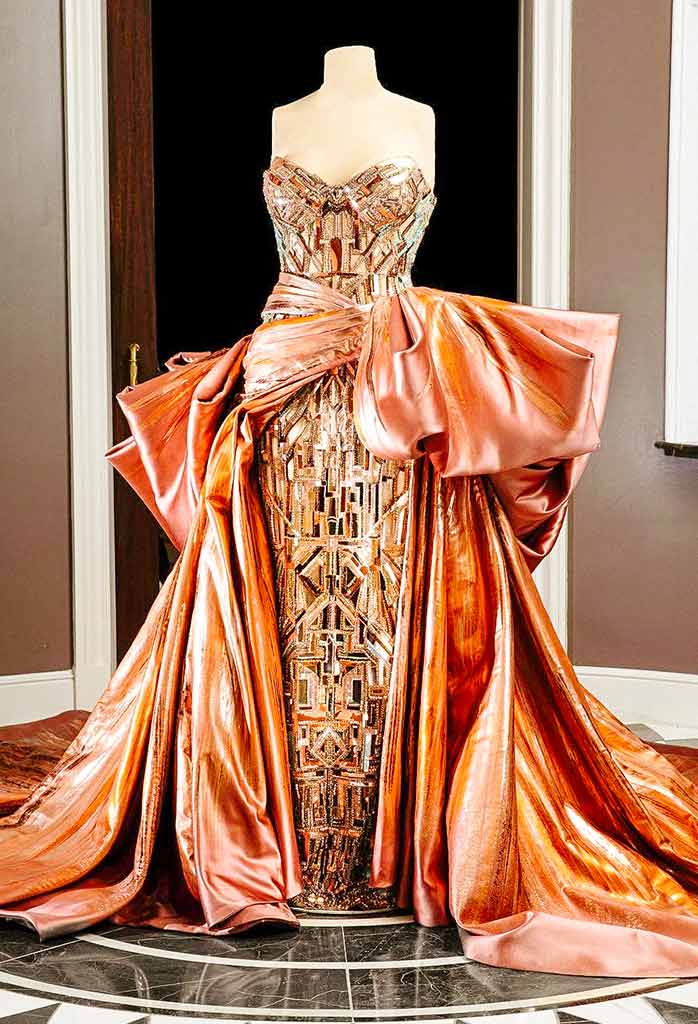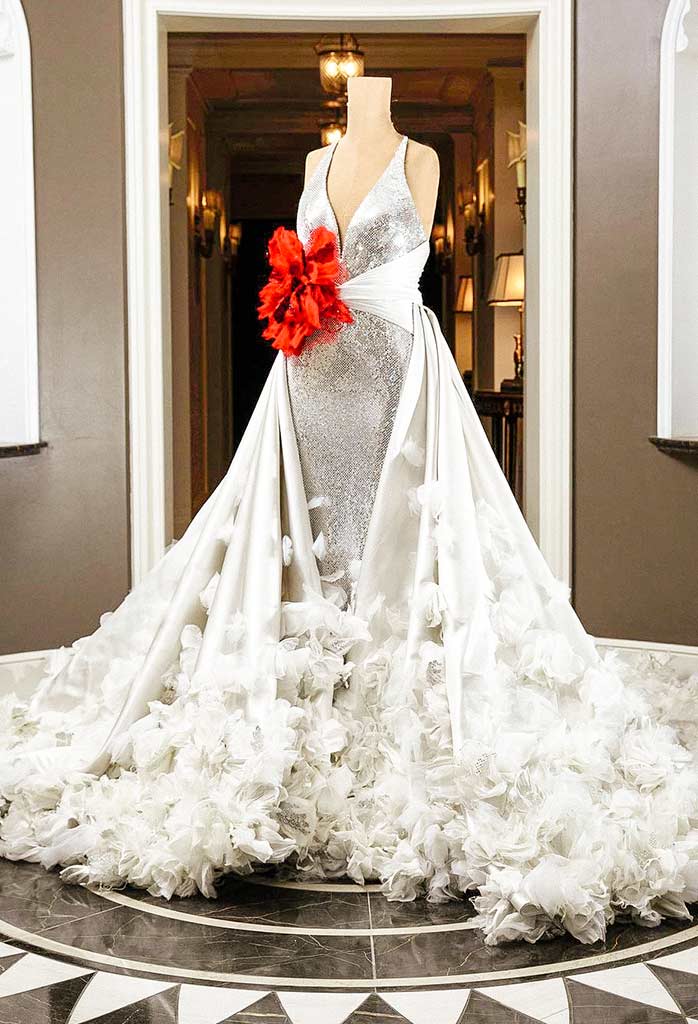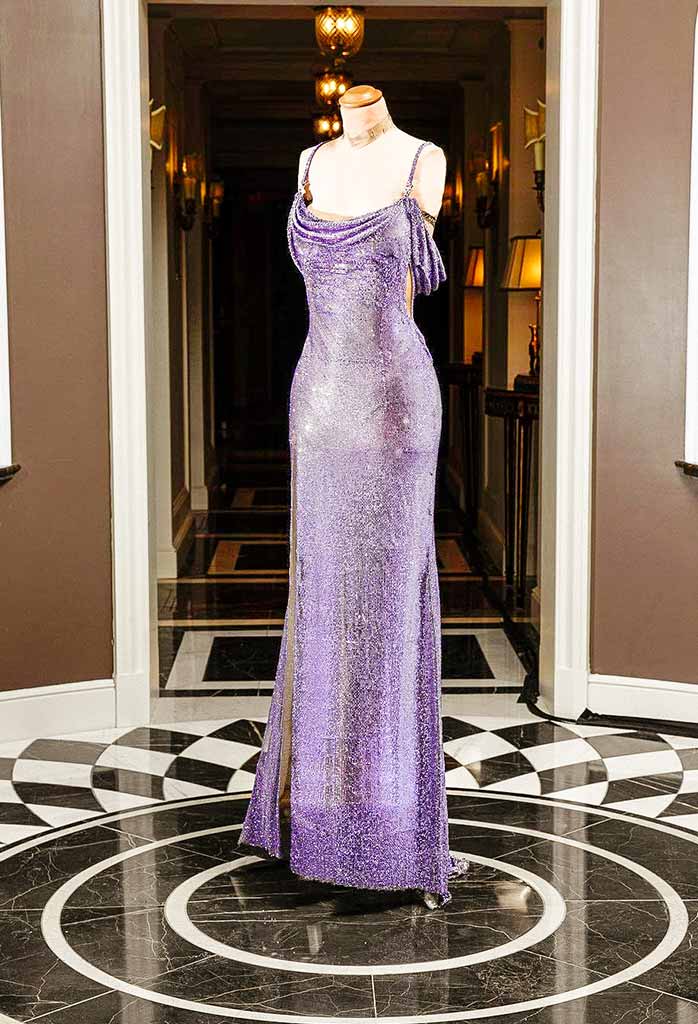 Met Gala 22 has just ended, but rumors about the theme of the ball for 2023 have already being spread. It is said that the next year event will be surrounded by a space theme. True or false, we will check in 2023.