If you're in search of something unique, memorable, eye-catching or simply original – mirror masks are a thing that you should definitely look into. It can be a fantastic addition to your costume or a fundamental staple in creating your new persona, whether you're a dancer, a gymnast, a party host, an animation artist, a DJ or just a creative soul.
In this article, you'll learn how YOU can create your own mirror mask, which software, tools and materials are better to use, what pitfalls can wait for you along the way and how to avoid them.
---
This is a long read article with lots of images, gif files, and videos. Therefore if your internet connection is slow please be patient and wait a couple of seconds for the article to load. Thank you.
---
CONTENTS
---
STORY OF CREATION
It's hard to tell who was the first creatior of a 3D mask, but the British company Wintercroft was definitely among the first most successfull pioneers of 3D mask production. The story of the company dates back to 2013, but the first mask was made by Steve Wintercroft even earlier than that, when he was struggling for costume ideas for a Halloween party and came up with a 3D cardboard mask that was well received. Noow the Wintercraft comapny specializes in supplying digital templates to help you turn a pile of card into a fantastic low polygon mask. All you need to do is to download, print, build it, wear it and share your creation with the world.
Later came companies like Lapa Studios based in LA and more. Most of their 3D masks are pritable and DIY to be made of paper of card. They're an inexpensive, creative and customizable.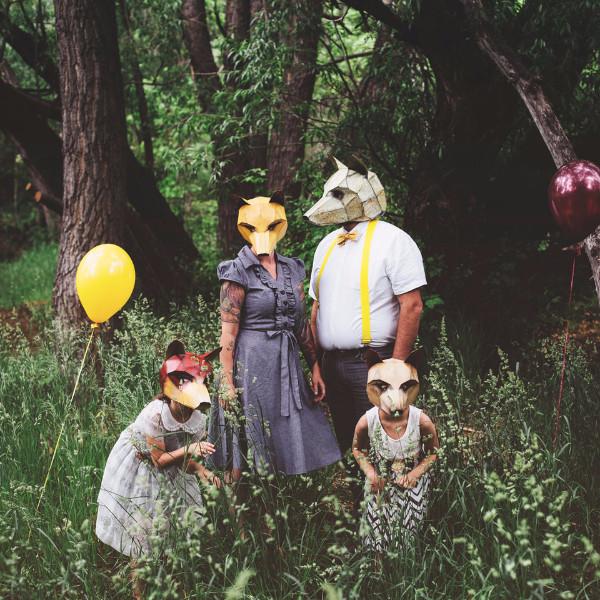 THE BASE
There are 2 basic categories of mirror masks: 2D and 3D. Let's have a closer look at both of them and see what differences, similarities and peculiarities they have, and how to avoid the most common mistakes while creating each of the mask types.
2D masks are flexible and are made of some type of thick fabric. Here at ETEREshop we use BiFlex – a special type of synthetic fabric. It can be matt or glossy depending on your preferences and the desired result. It has a significant amount of lycra in its composition, which allows it to stretch 3 times from its initial size. Although the products made of BiFlex are quite thin and light, they are very difficult to tear. They are dense, easy to dye and to wash, easy to fit.
The material doesn't restrict the movements of an artist, which makes it a perfect pick for such clothes as gymnasts' bodysuits, acrobats' leotards, dancers' costumes, swimwear, sportswear or any other kind of stage outfit that requires the highest level of comfort and ergonomics. The mask made of such material will fit you like a glove to the point where you won't even feel it on your head. It fits snugly on your face and won't fall off during a sudden movement or an upside-down tilt.
3D masks are made of special EVA foam so that they can keep their shape. This type of foam is very easy to work with. It's dense but very light at the same time, which allows you to create various products without overloading them with unnecessary weight. The material is also pretty solid but easy to cut and to shape and is very affordable.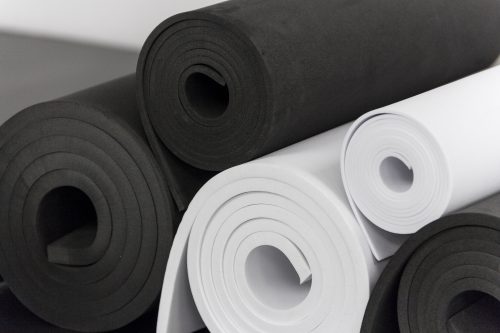 The final result is not as close-fitting as a 2D mask, but it can also be designed to suit your head shape and your performance. Contrary to the BiFlex masks EVA foam masks can be really crazy looking because their form is limited only by the scope of your imagination.
---
---
THE DESIGN
The first thing that you need to create a mask – an idea. With 2D models, it's kind of simple and straightforward. You just need a piece of fabric and average sewing skills. If your costume is made of BiFlex it is reasonable that the mask should be made from the same material to match the outfit.
While designing your 2D mask pay attention to the location of the eye holes, so it won't affect your spatial awareness. Also if the mask covers your entire face don't forget to think about the air supply system. Although BiFlex is a breathable fabric you still need to cut several holes for free oxygen circulation. They are usually made in so-called "hidden" places at the back or the sides of the mask. Many masks of this type have rivets or buttons sewn in them so that it's easier for the performer to put them on or take off. This also helps to fit the mask perfectly.
Of course, if you're a singer or a host full face mask will also affect your ability to speak or sing, so you might consider a mask that covers only some parts of your face.
3D masks are more complicated. When you decided on the entity that you want to implement, the next step will be to create a 3D model of it. There are several programs that you can use for it. The most popular are CorelDraw, 3DMax, AutoCAD. It can be quite challenging for the beginner since it takes from 8 to 12 hours even for an experienced designer to create a rough 3D mask model.
Not only you need to have a creative vision and understand shape and volume basics, you must also calculate the appropriate scale of your future project, position correctly the eyes slits so you'll be able to see, make it comfortable and easy to put on and take off and surely don't forget to plan a ventilation system so you won't suffocate in it.
As you can see the process can be rather challenging and time-consuming, but luckily there is an easier option. You can find off-the-peg 3D mask designs on some websites such as Lapa Studios, Pepakura or in DIY 3D mask kits by ETEREshop, which we will talk about a bit later. That way you don't need to spend your time modeling your project and will be able to go straight to the next step.
---
ASSEMBLY AND MIRROR TILES
Gathering your 3D mask is probably one of the most challenging parts of the process. Even with perfect modeling one incorrect folding, cut or splice can ruin the whole thing. To avoid this it's better to practice your 3D modeling skills first on a sheet of thick paper or cardboard. That way you'll get a better understanding of the technique and methods and will feel more comfortable taking up the original project.
To make your 3D mirror mask sit perfectly on your head place a small hat made of the same EVA foam material inside it. This way it will stay in place whatever movements you make. If your performance includes some acrobatic elements or your head going upside down it is also necessary to think about some additional fastenings to keep your mask in place.
When your carcass is ready it's time to move on to the fun part – mirrors. Mirror clothing is gradually taking over the market. From well-known disco party costumes and sequin bodysuits for acrobats and gymnasts to women's sequin and gold glitter dresses on a red carpet. The trend is fresh and it's here to stay.
First mirror masks and costumes were made with real glass. You can still find those on eBay or Amazon. They were very heavy and incredibly uncomfortable and even dangerous to wear. Real sharp and fragile glass is not something that you want to have near your skin and vital organs.
Luckily mirror costumes have come a long way since then and transformed into brilliant in every sense of the word apparel. In modern mirror costumes, manufacturers are using all types of mirrors – vinyl, plastic, even paper. At ETEREshop we use the so-called acrylic mirror, which has a whole lot of benefits compared to the regular glass or other options listed above.
First of all high-quality Italian acrylic mirror that we use is very light. Even the bravest and most ambitious masks made out of it won't be heavier than 3 pounds (1,5kg). It has impressive reflective abilities that turn your mirror mask into an actual disco ball. The mirror tiles themselves come in different colors with silver and gold being the most popular ones. Italian acrylic mirror is also very thin – only 2mm, but, at the same time, incredibly strong. So strong in fact, that you'll need a laser cutter or a grinding tool to cut it, which is not easy to do at home.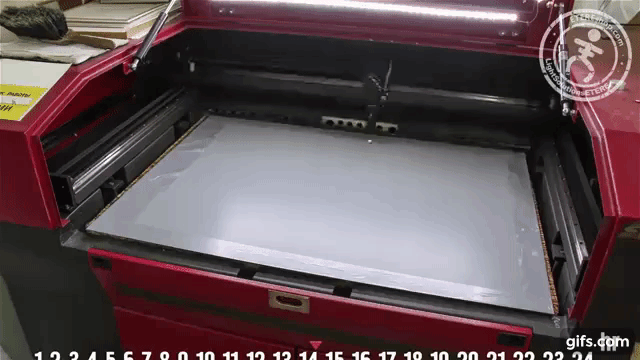 Also when you cut the acrylic mirror yourself you need to make sure to round off any sharp edges and subject it to laser treatment to avoid the possibility to cut yourself or people around you with the sharp tiles on your hand-made mirror mask.
Luckily a variety of treated craft mirror tiles of different shapes and colors are available on the market to help you create your mirror look safely and easily, all depending on your aspirations and desired effect. For instance, at ETEREshop you'll find a variety of craft mirror tiles options, such as:
Follow the links above or click here to purchase a set of craft mirror tiles and create your first mirror mask now.
The other thing that you have to bear in mind is the placement of your mirror tiles. If you want them to be placed back to back, you'll need to plan it in advance and calculate their position in a way that there are no spaces left. Unfortunately, it's almost impossible unless you're using AutoCAD or other similar software, which is then connected to the laser cutter that will cut your mirror tiles form a solid sheet of acrylic mirror.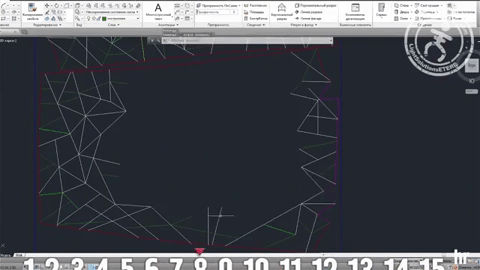 To put your mirror tiles on your mask use a simple glue gun with the plastic glue which is perfect for personal use as far as it's odorless and is easy to store in those glue sticks. You can also use some super glue brand such as E6000 but it has some peculiarities in its utilization since it's very toxic and has a strong acrid smell that needs to undergo a curing procedure to go away so it's not safe to use around kids or animals. It is also much more expensive than plastic glue. Either than that, both adhesives are very strong, flexible, waterproof and nonflammable.
Here at ETEREshop we provide unique DIY 3D mirror mask kits that are specifically designed so you can easily create your mirror mask yourself. This way you won't have to worry about 3D modeling of your mask, the pattern templates or the shape and placement of the mirror tiles – it's all thought-out for you. The set includes:
Mask pattern template (both cardboard and EVA foam)
Set of craft mirror tiles specifically tailored for your project
Glue gun with a set of glue sticks
Adjustable fitting band template
Detailed instructions
Fitting instructions
Repair kit (which includes additional glue sticks and mirror tiles)
It has all the necessary tools, materials, and instructions, so you can focus on the craft without worrying about planning and designing everything yourself. It will also save your money since it's almost half the price of the ready-made item.
Follow this link to get your DIY mirror mask set today.
---
MAINTENANCE AND REPAIR
Both 2D and 3D mirror masks are very easy to maintain. BiFlex in your 2D mask can be washed and won't lose its shape and color even after long wear. EVA foam in a 3D mask is solid enough to handle frequent transportation. As was mentioned before – the acrylic mirror is very hard to break or even scratch, so you won't have to worry about that. Just like with a regular mirror you can use all kinds of window washing-up cleaner to keep your mirror tiles nice and shiny.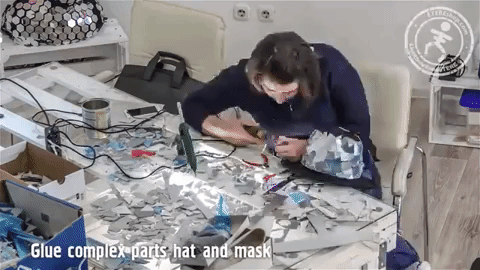 If one of the mirrors fell off or became dull you can always replace it with another one form your repair kit form ETEREshop which comes together with your order or by ordering one of the mirror pieces sets from the website by clicking HERE.
---
ALTERNATIVE OPTIONS
If…
your time is running out and you need your mirror mask as soon as possible
the process of mirror mask creation seems too complicated
you have a unique idea for your project that might need extra help
you want to add some embellishments like feathers or LED lights but don't know how
you just value your time over your money
…you can always come to ETEREshop to order a finished item. All of the listed DIY masks can be assembled by our team. You can also choose your mask from a vast number of available options at our SHOP.
Follow the links below to browse our mirror masks and mirror costumes catalog:
In addition to that, we're always open to your new and creative ideas. Here at ETEREshop we can create any type of mirror clothes and accessories based solely on your vision. If you're ready to realize your aspiration please contact us at sales@etereshop.com or via text messages in WhatsApp (+375333584411).