As an entertainment artist, musician, dancer, or an owner of an event agency, you must be sure about all the pros and cons of a costume before buying it, especially if it's not a cheap one. And it goes not only about the reasonableness of an investment but also about the safety of your artists or yourself.
It's especially relevant if we speak about such technically advanced costumes as light up programmable wear.
Since we, as designers and producers of led clothing, light up accessories, and decorations, receive dozens of questions concerning the usage and maintenance of glow costumes from our potential clients daily, we've decided to dwell on the subject of limits LED outfits presuppose in accordance with their nature and suggest ways to overcome such limits if it's possible.


You'll find the form to subscribe to our emails at the end of this article to get more news like this.
---
It's a long read article with lots of photos, gif images, and videos to illustrate this material and inspire you. So if your Internet connection is too slow it may take a while to load, please, be patient. ?
---
Contents:
---
Usually, you'll find lots of laudatory reviews and advantages described on official websites of companies that produce light-up costumes and accessories for stage performances. And you can only guess what kind of hardships may await you during usage of such LED costumes. But you don't always necessarily need to cancel your plans of buying a new bright LED outfit because of your doubts, fears, and lack of information.
You'll find the list of limits you may come across during usage of light up clothing with possible alternatives to help you save time, money and ensure the safety of your shows and artists.

---
Waterproof Characteristics
You may think that all LED costumes have no water resistance by default. And that implies inevitable limits of usage for such outfits: no performances near swimming pools, fountains or outdoors when it's getting rainy or snowy. As a result, you have to cancel shows or think about alternatives in terms of costumes and accessories and, consequently, lose money if you haven't foreseen it.
Alternatives:
Flyboard costumes cannot be called full alternatives of other light-up costumes, it's a completely different category of costumes but it's definitely waterproof. If you are a flyboard rider you can be sure that this type of costume is safe, ergonomic, and specifically designed for flyboard performances.
One more option is to order a special water-resistant covering for some of our costumes. It is available for LED peacock fantails, for example. But this upgrade will make them heavier, will prolong the time of production, and add enlarge the final sum you have to pay.

---
Text Scrolling, Logos, Images and Animation
If your budget is limited or you don't need complicated light-up effects on your stage wear you have a wide choice of LED cage corsets, masks and dresses, light up veils, and tails available.
However, if you need something more complicated, want to use lighting solutions to the full or you have an exact image in mind of what to demonstrate during your performance, you must check up how many LEDs your future costume has and what's their density. Not all costumes enable text scrolling, demonstration of clearly readable animation, logos, and other images.
Alternatives:
Light up costumes with HD LED screens were specifically designed to make it possible for a performer any light-up effects you need, including complicated ones. LEDs on such screens are placed so densely that images, flags, and logos are not only bright but also clearly seen, and even scrolling texts are easily read.
For example, Smart HD LED screen costume by ETERESHOP has 11+k bright LEDs on all 6 panels that form the costume and this allows us to call it the Walking Logo light up costume.
---
Impact Resistance
As a dancer, acrobat, or aerial performer you may be worried about the firmness and reliability of your programmable costume. Active movements, acrobatic stunts, or unpredictable accidents may result in your light up clothing breaking down in the middle of a show and spoiling it as well as your reputation altogether.
Alternatives:
ETERESHOP team tests all orders before sending them to make sure that they won't unexpectedly cease to work and disappoint their owner. Smart LED peacock fantails, Smart light-up armor costumes, LED belly dance wings, and veils can endure severe shaking, falling, and kicking. We literally through them down the stairs during tests! Of course, this doesn't mean that continuous acute careless usage will never end up in breakage, but these costumes are reliable enough to serve you for years bringing money and joy to your audience.
---
Control Options
All light-up costumes has their control limits, predefined by technologies and conditions they are being used in. For example, you won't have remote or Artnet control on LED flyboard costumes because of distance, since flyboard riders perform both in the air and on water. The signal just won't last. You need to take this into consideration while choosing a costume for your shows.
Alternatives:
Just make sure that the light-up clothing you like supports the control options you need for your show or ask for an alternative from a manager.
For example, a Smart LED helmet in the form of a sphere doesn't allow high-quality Artnet control, while a Smart LED rainbow mask does.
---
Control Radius
Limits of control options are interconnected with control radius limits of programmable wear. The approximate radius you'll catch the signal at while being outdoors is up to 50 meters (164 ft). If you plan to perform indoors you'll get a steady signal at a distance of 10 meters (32 ft) and up to 20 meters (65 ft) for a less stable one.
Alternatives:
It's hard to find alternatives with a drastically different control radius among programmable LED costumes. The main advice here is to plan your show with consideration of limits all stage costumes that glow in the dark have.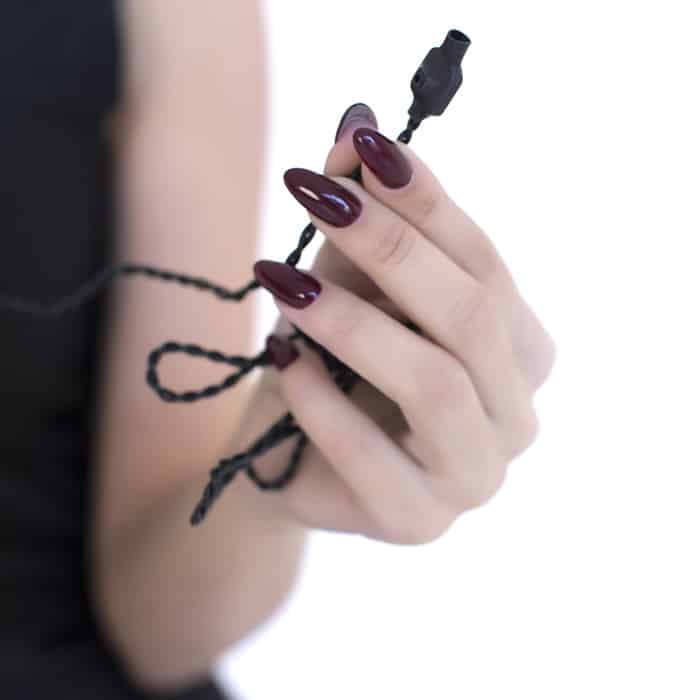 ---
Collapsible LED Clothing
Most LED costumes consist of several details to ensure easy transportation and dressing up the process or are one-piece if such is the construction of a light-up dress, helmet, or an LED jacket.
However, think about an LED costume you can use for a group of performers, distributing it's parts among several dancers, for example. This will light up your show, add up new elements to it, and save you some money.

Alternatives:
ETERESHOP has a line of products called "Do-Maru", and those of them that are collapsible into several parts can be worn by several performers at the same time.
For example, you can put a 'head' part of the "Do-Maru" light up costume on the 1st artist, light up sleeves on the 2nd one, the middle, light up cage part on the 3rd one, etc.
The same concerns our Smart LED costumes of Christmas elves and the Smart cosplay costume "Silent Hill" with a detachable LED helmet and an LED light-up jacket.
---
Time of Work
Another crucial characteristic you, as a performer, must be interested in is the approximate time of work of a light-up costume. We've touched upon this subject in one of our previous articles – Top-30 Light Up Costumes for Adults 2019. The guaranteed time of work for most LED costumes that glow in the dark is approximately 1 – 1,5 hours. Some manufacturers claim that their light-up wear can work up to 4 hours, but you need to check up the number of power sources this involves.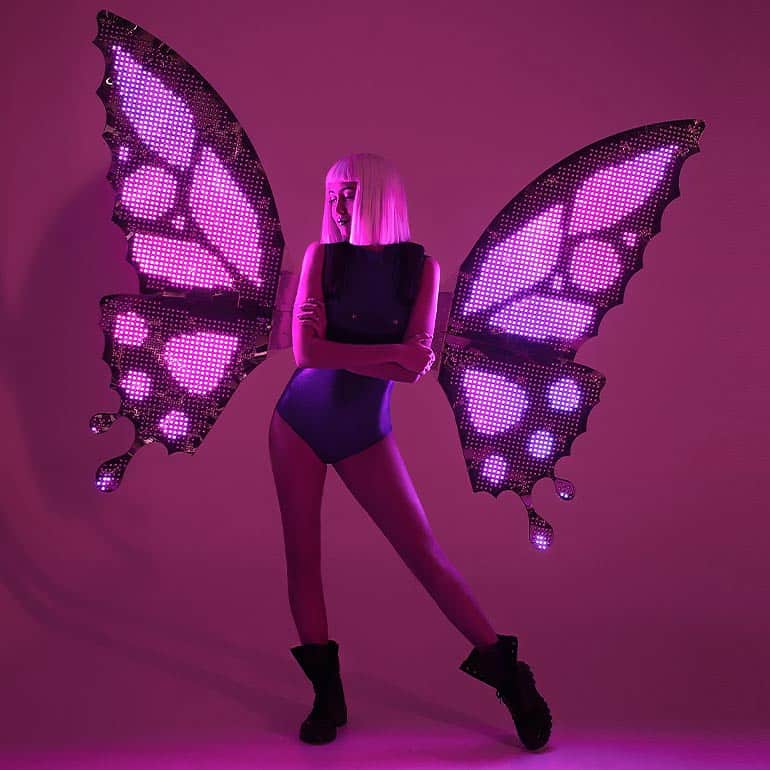 Alternatives:
You can prolong the time of work of your LED clothing by adding more batteries or attaching your luminous programmable costumes to uninterruptible power supplies. This will add up weight, volume as well as the cost to your light up costume, but allow you to perform up to 4 or more hours for some costumes.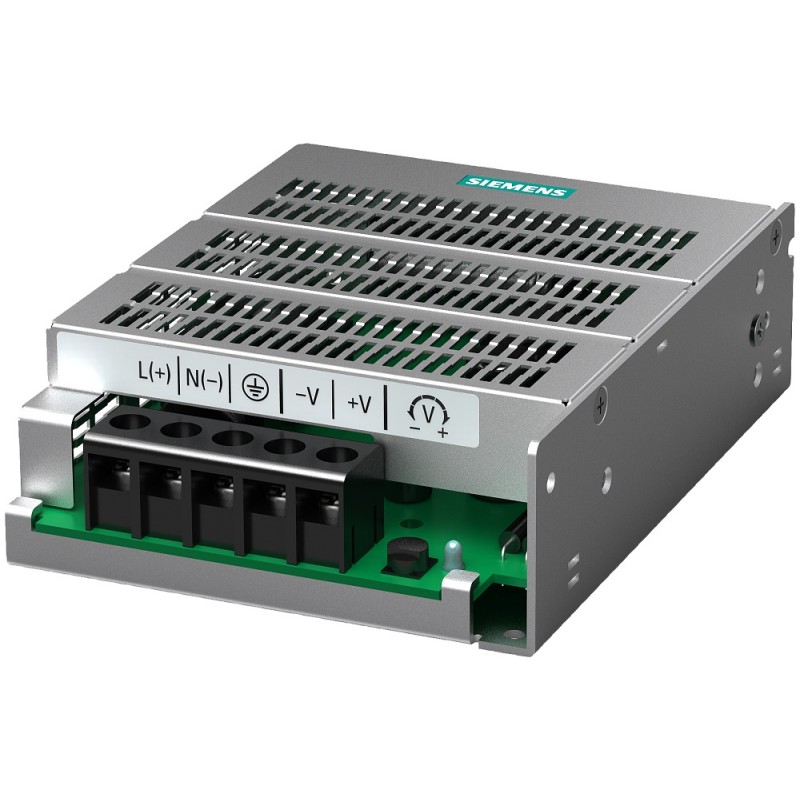 Another option is to choose optic fiber as a material for your light-up costumes. Some manufacturers guarantee that their optic fiber jackets and masks can glow in the dark for up to 15 hours.

---
Smart vs. Non-Smart Costumes
Smart technology allows demonstrating colorful rainbow light-up effects, program them, and control to create an unforgettable luminous show in your LED clothing. Single color light up clothing is made of one-color LED stripes, so the choice of led light effects on a single color LED costumes are limited.
Alternatives:
Alternatives are obvious: ask for a Smart costume if you've found a desirable light up costume in one-color or vice versa.
For example, ETERESHOP team produces both Smart and one-color LED corsets, veils and dresses.
---
Large Stages vs. Small Stages
The size of a costume may limit the stage size, light up costume transportation, and storage. As an entertainment artist, an owner of an event agency, or a leader of a dance group, you must know your audience and conditions for a show you may count on. Small, although, the beautiful LED light mask of a bunny won't be seen from a considerable distance at a large stadium, while a Smart LED peacock fantail with 1000 LEDs would hardly fit in if your show is going to take place in a small private night club.
Alternatives:
You can always ask for an alternative. For example: change the biggest Smart light up fantail that has 1000 LEDs and is almost 4 meters (13 ft) tall for a smaller, yet no less impressive light up peacock fantail with feathers and 650 LEDs (1,6*0,8 meters or 52*26 ft).
---
Unisex and Anonymity Options
If you have a team of dancers, musicians, or acrobats of both sexes and the cast varies from show to show, you may be looking for unisex costumes to be sure that you won't need to make unexpected changes right before the show. Unisex costumes usually also enable anonymity and thus, you'll save on makeup and hairdo for your team.
Alternatives:
ETERESHOP designed many costumes and accessories that can be called unisex: Do-Maru, Smart HD Walking Logo Costumes, LED Peacock Fantails, Light Up Armours, Costumes for Stilt Walkers. Most of them also presuppose anonymity because the head is covered either with a mask or a helmet and a torso has a light-up cage vest, jacket, or a unisex corset on.
---
Check out more:
Check out our article with technical characteristics of LED clothing here.
---
In case you have any awesome and crazy ideas about your future disco ball mirror costumes or sketches, you can always rely on us with their realization. Contact us via email, WhatsApp, or the chat form in the bottom right corner.
---