The designer mask trend is on the rise because of the pandemic and the mandatory face mask rule in most countries of the world. Face masks used to appear on catwalks occasionally before 2020, but last year the mask became not only a necessity but also a fashion trend.
ETERESHOP designed its first face masks back in 2019 and we had no idea that it all will turn into a separate face mask collection. First masks were decorated with mirror tiles, feathers, chains, and spikes, later we've made a silver Infinity mirror respirator mask which became a bestseller.
It wasn't long before we've come up with an idea of an LED face mask. The first programmable light-up mask was minimalistic in its form and resembled an ordinary face mask in a black color we see in the streets every day. The difference was obvious when you turn it on. The horizontal arrangement of LED strips made it possible to show scrolling words on this programmable LED mask like on a screen.
The new collection was made with the help from our audience on Instagram – we've asked them to vote for sketeches of future designer masks they liked the most. ETERESHOP has designed this collection not for profit as we dropped prices for new face masks. We've made it for the sake of saving the team and its spirit in hard times of the pandemic.
Smart LED and Mirror Beak Masks
Light-up Black Mirror Masks with the Lava Effect
At the end of 2020, we've released three more fashion face masks that combine mirrors with LEDs. We called this mini-collection "Lava" thanks to the resembling effect produced by LEDs that shine bright under mirror tiles. It looks like cracked ground with rainbow lava underneath as LEDs change their colors.
These new glowing rave masks come with a detachable washable inner fabric layer for safety purposes during the pandemic. Just remove the inner fabric mask and wash it regularly.
Bonus: Custom Modifications of LED Masks Bestsellers
Custom Variations of a Smart LED Screen Mask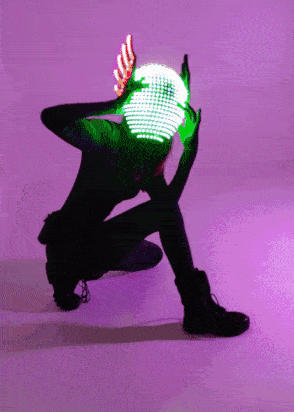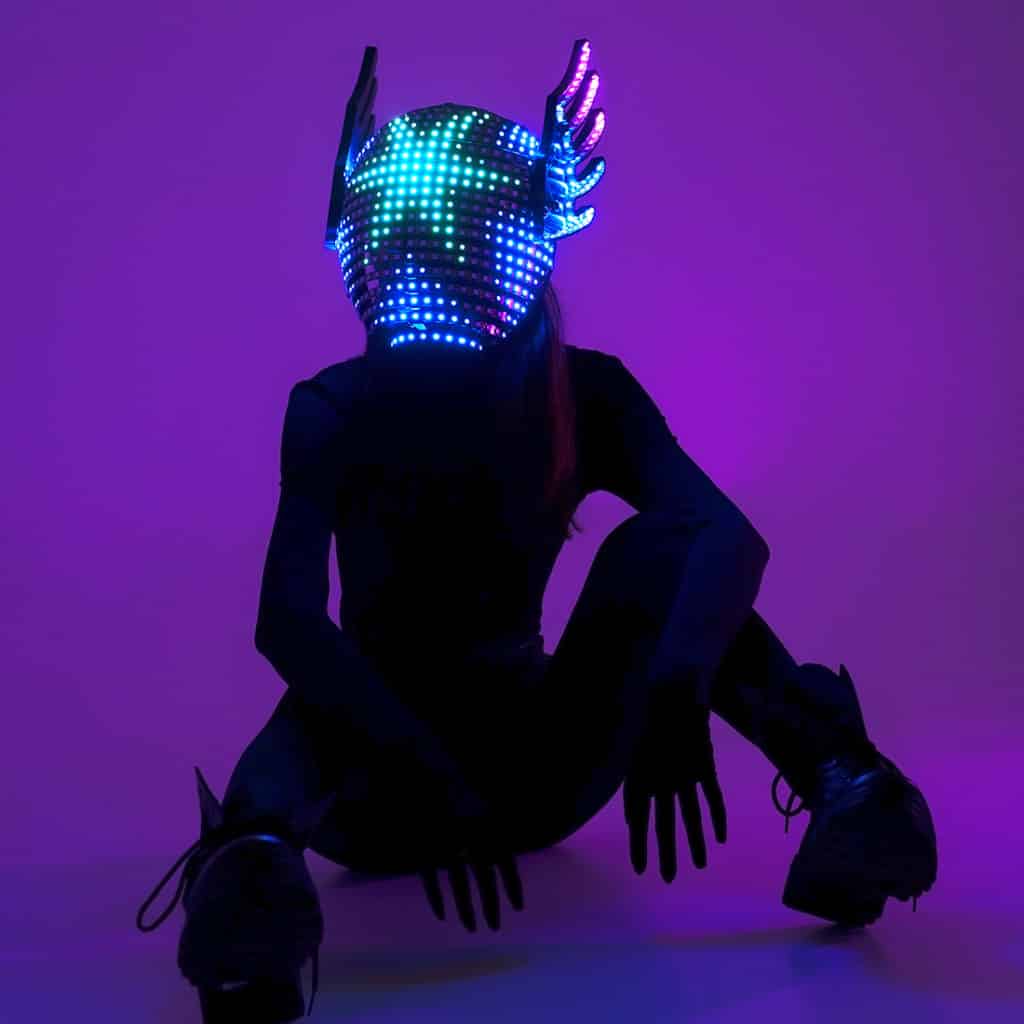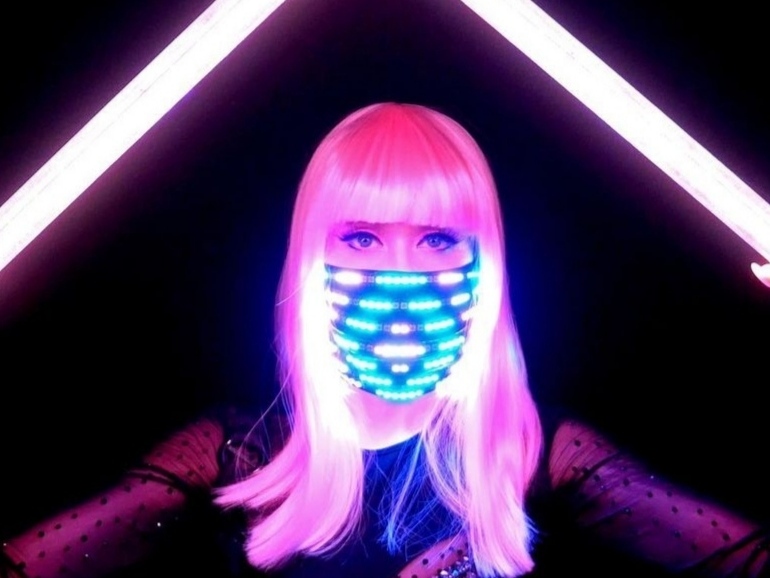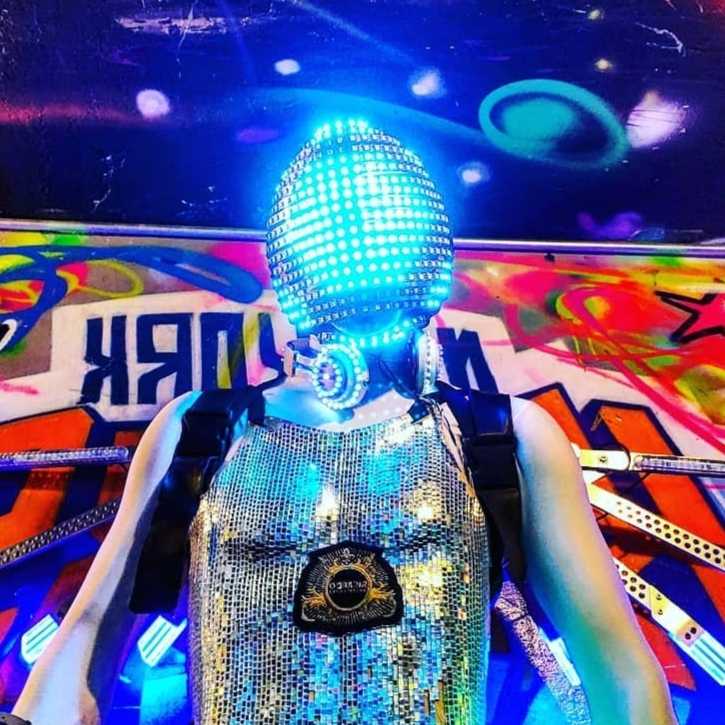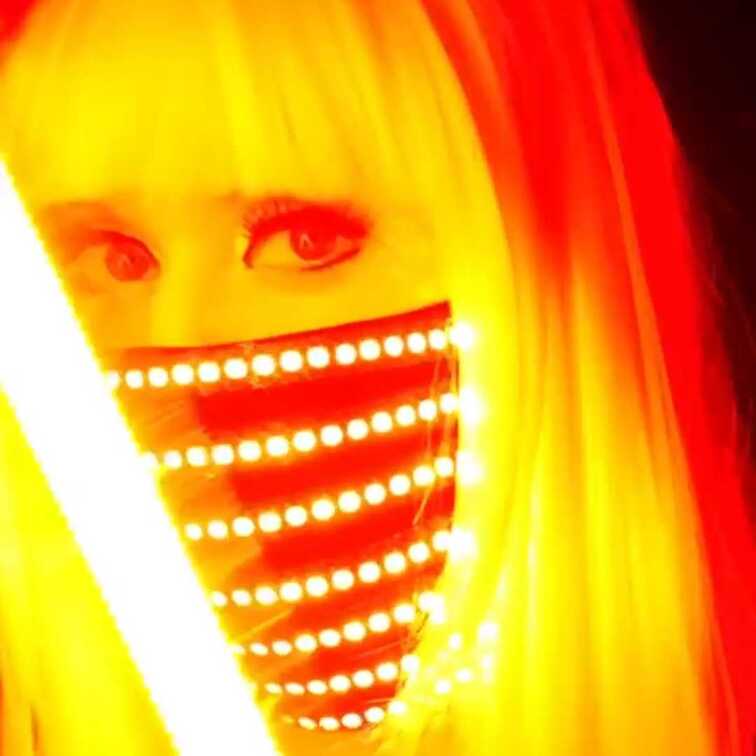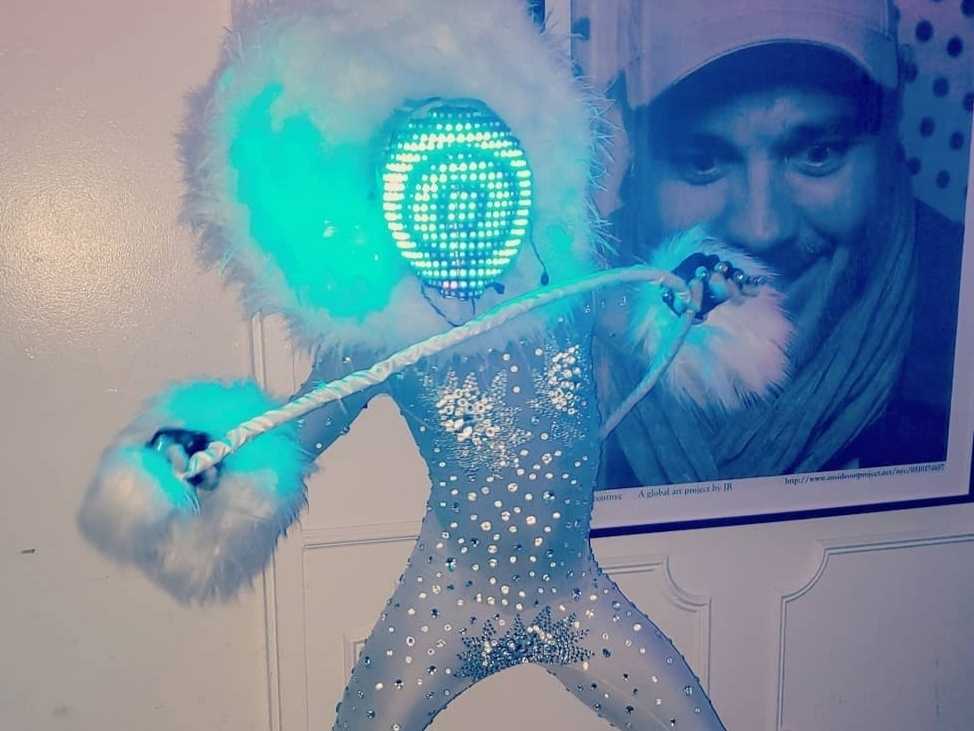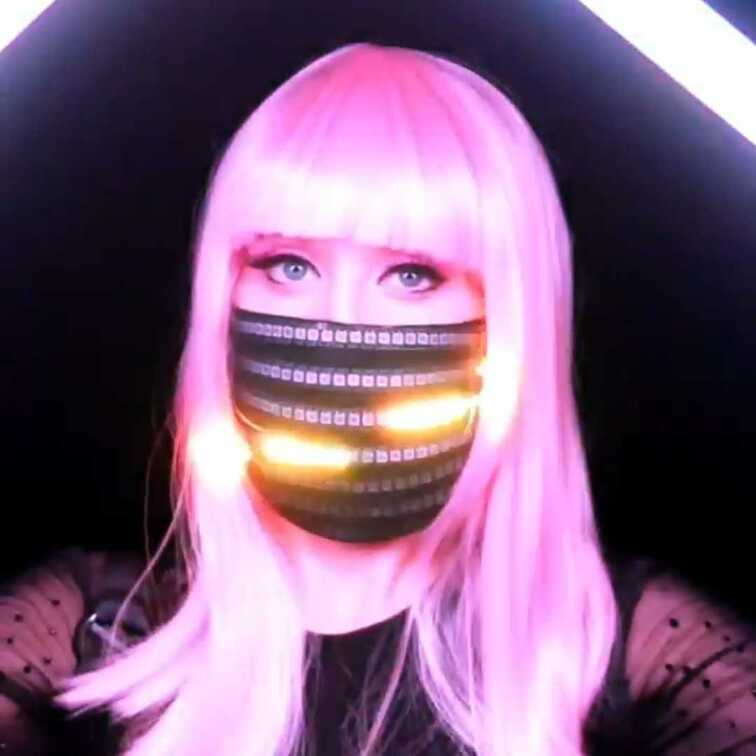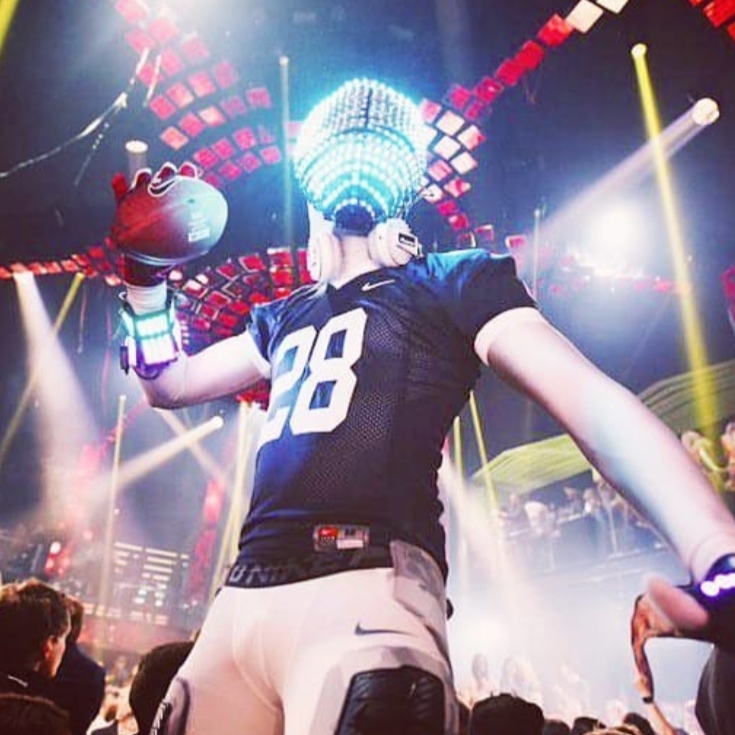 The first designer masks by ETERESHOP were the pure fashion, with feathers and chains, sometimes even with gaps. The pandemic outbreak and the need for safety, not only beauty have brought some changes in the construction of our masks.
Most of our mirror face masks can be washed even in a washing mashine, just mind the recommendations. Small mirror tiles are firmly glued to the fabric base, and we add a repar kit to each mask, just in case. This does not apply to shiny face masks with feathers and low poly masks with relatively large mirror tiles. But still you can carefully rub them with the deterchent and sanitizer.
Later we've designed masks with detachable inner fabric layer that can be washed.
Top 4 Mirror Low Poly Face Masks
Since we have years' experience in creating mirror 3D animal masks, we could not pass by the futuristic low poly design in our designer mask collection.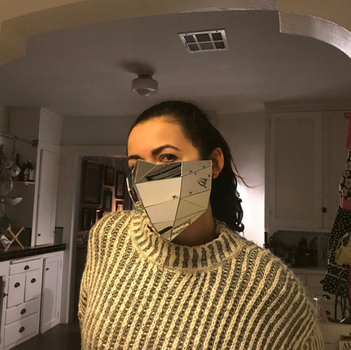 Smart LED crowns resemble glowing kokoshniks or halos. Both lighted headpieces are personalized orders. The first Smart LED headpiece was made of white plastic in a fairy-style. While the second one has a black base and a collar with a strong ancient Egyptian touch.
The mirror helmets we've made last year were custom orders by creative clients. Both the disco ball head and a full face mirror head have strong festival vibes and would look great at Burning Man and similar events.
This year we are working on a new version of a disco ball head helmet – a silver mirror head with a LED screen connected with a microphone inside. When a person with this disco ball head on says something it immediately transforms into a corresponding light effect on a 'LED smile' display.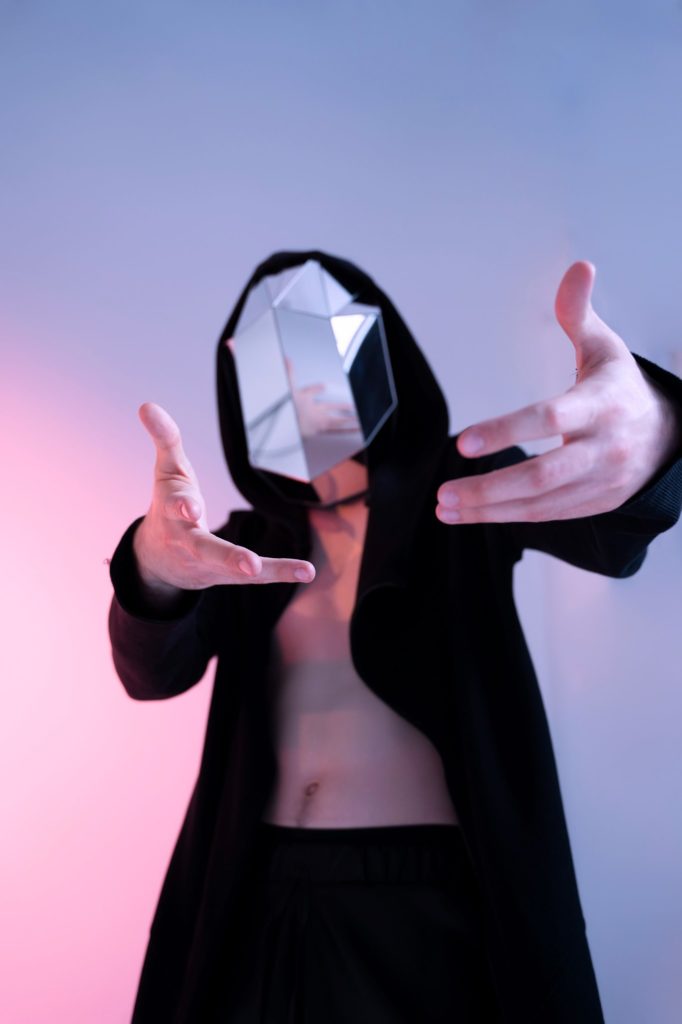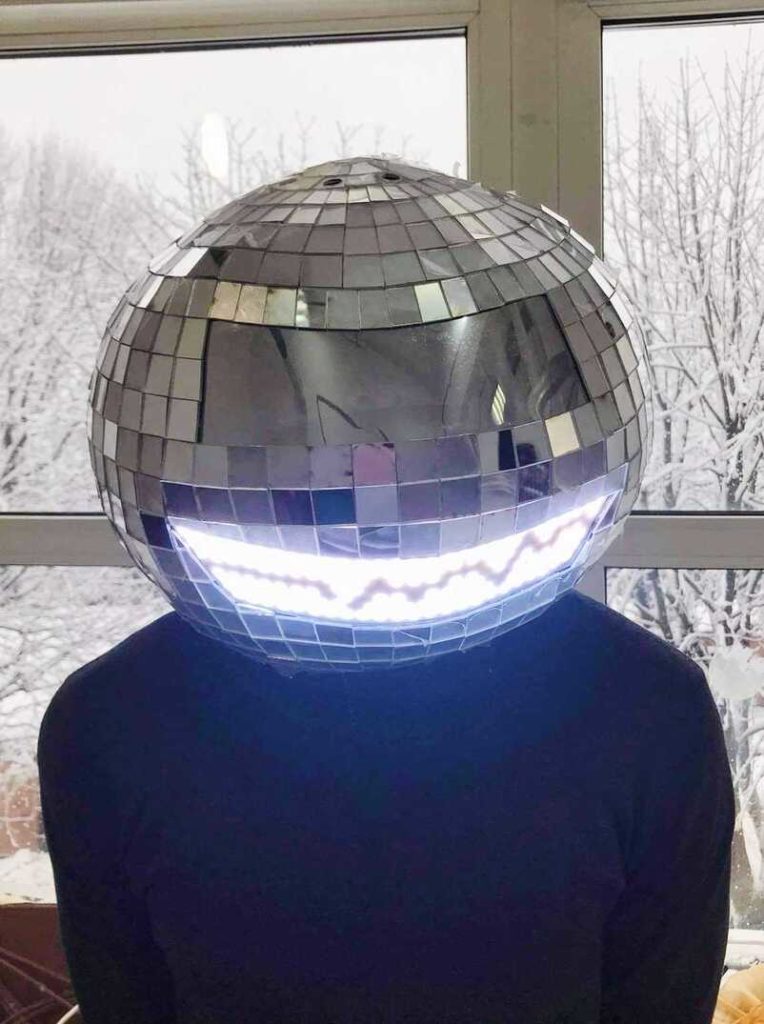 So, as you can see, we keep on creating new LED and mirror masks and headpieces, absolutely new and custom variations of the existing models. Feel free to turn to us with your ideas regarding our future outfits and accessories. ETERESHOP team is open to new projects and experiments.