Alternative metallic was associated with space and futurism. Always the first thing that comes to mind is glamorous dresses with sequins on the red road.
Shiny metallics and sequins are returned approximately by default. And, probably, it will not subside in 2020. Created for the singer, the intended events, actresses, show business artists and party lovers, they offer courage to their performances, videos and red carpet appearances.
Look at this fashion trend with examples of red carpets and mirror dresses from ETERESHOP.
---
You will find an email subscription form at the end of this article to receive more materials.
---
This is a long article with a lot of photos, GIFs and videos that illustrate this material and inspire you. Therefore, if your internet connection is too slow, the download may take some time, please be patient. ?
---
Content:
---
Most find just a hint of metallic in accessories, embroidery or ornaments to be more appropriate both for everyday look and more refined evening party image. The difference of the recent trend is that there can hardly be too much glitter, sequins, mirrors or metallic elements of fabrics. Total metallic look from head to toes is not too rare even in everyday life.
Silver Dress in Metallic and Sequin Trend
Sequin and metallic dresses stand apart from this overall metallic trend. True embodiment of red carpet glam, they don't leave indifferent most celebs of all calibres. However, they differ in length, materials, styles sometimes so drastically that looks that can be created with their help range from girly sexiness to chic elegance. 
The Grammys, the Oscars, movie premiers, galas, concerts and shows rarely do without sparkly metallic gowns these days. Women choose them for nonconventional weddings and birthday parties as well.
If there's one thing we love most about metallics, it's their versatility. Textures available include sequins, metalized leather, fabrics, threads, acrylic or vinyl mirror tiles, metallic jersey, lurex, satin, silk or even real metal elements like chain mail.
Breathe easy, even a top-to-toe sequin look doesn't have to look like a Halloween Barbarella costume. Metallic dresses we recently see on catwalks or red carpets ooze utter elegance and drama. Metallic and sequin dresses seen on Irina Shayk, Emily Blunt, Priyanka Chopra, Kate Moss, Karena Kappor are not only shiny and radiant but also have high slits, low back, a metallic cape, etc. and have nothing to do with cosmic suits of spacemen from the past. 
But what makes silver color so special? The visual sensation usually associated with is its metallic shine. That's the shine of silver or white gold coins, jewelry, snow, water and ice in cold light.
Overview: Long silver mirror evening dress by ETERESHOP with an open back and a deep cleavage is made of about 30.000 tiny mirror tiles. Just imagine all of them gleaming while you are posing for pictures in flashlights.
You can have a closer look and buy this dress here.
More photos from Avantgardista 2019 Fashion Show can be found here in our large photo report.
Overview: Long transparent evening dress by ETERESHOP with ornaments made of mirror pieces. It has been first shown at Avantgardista 2019 Fashion Show in Munich. It has tiny metallic buttons on wrists and the back of a dress that apart from their primary functional purpose they serve as a kind of an ornament as well.
You can have a closer look and buy this dress here.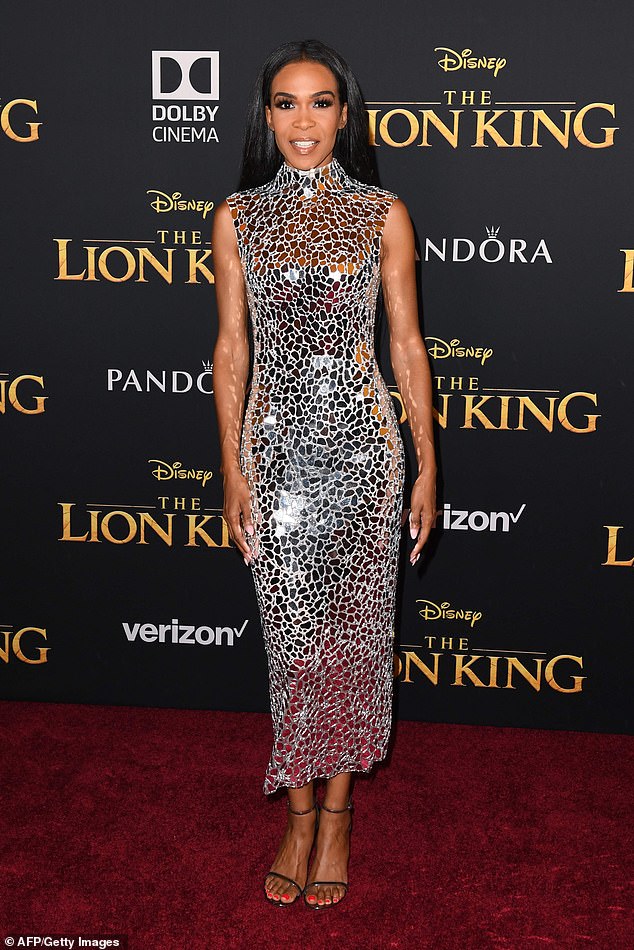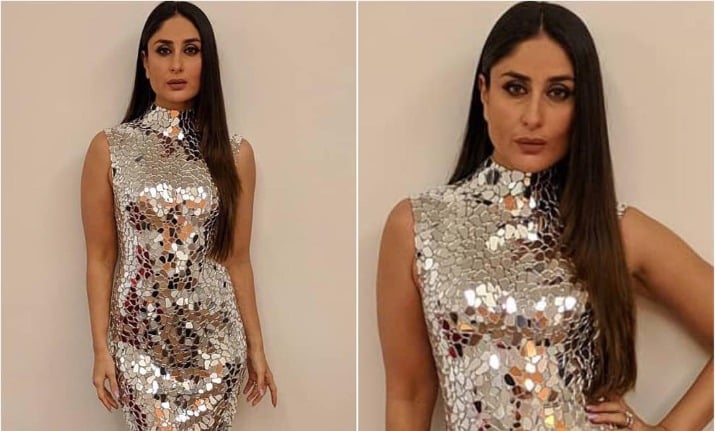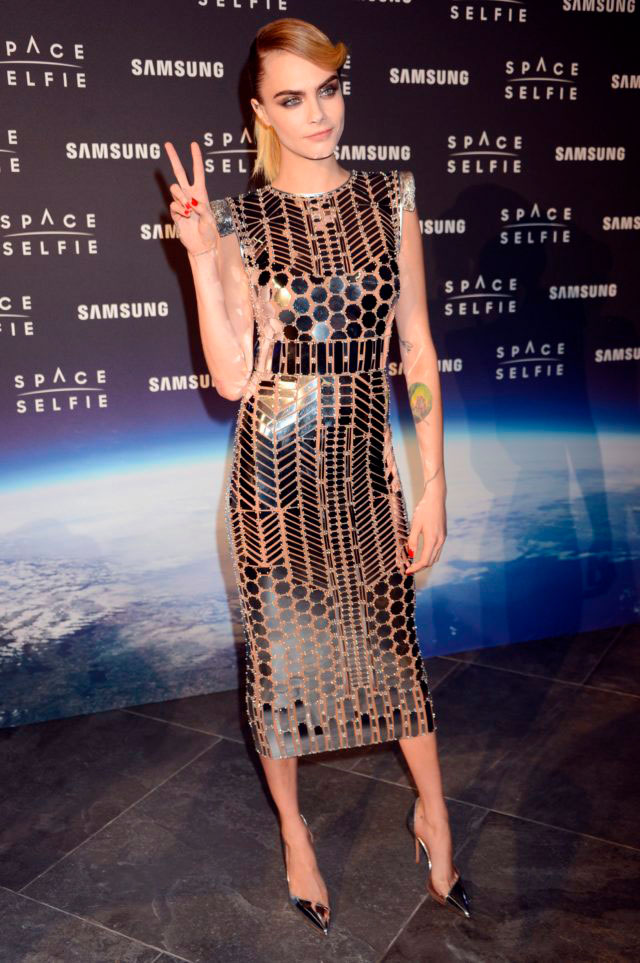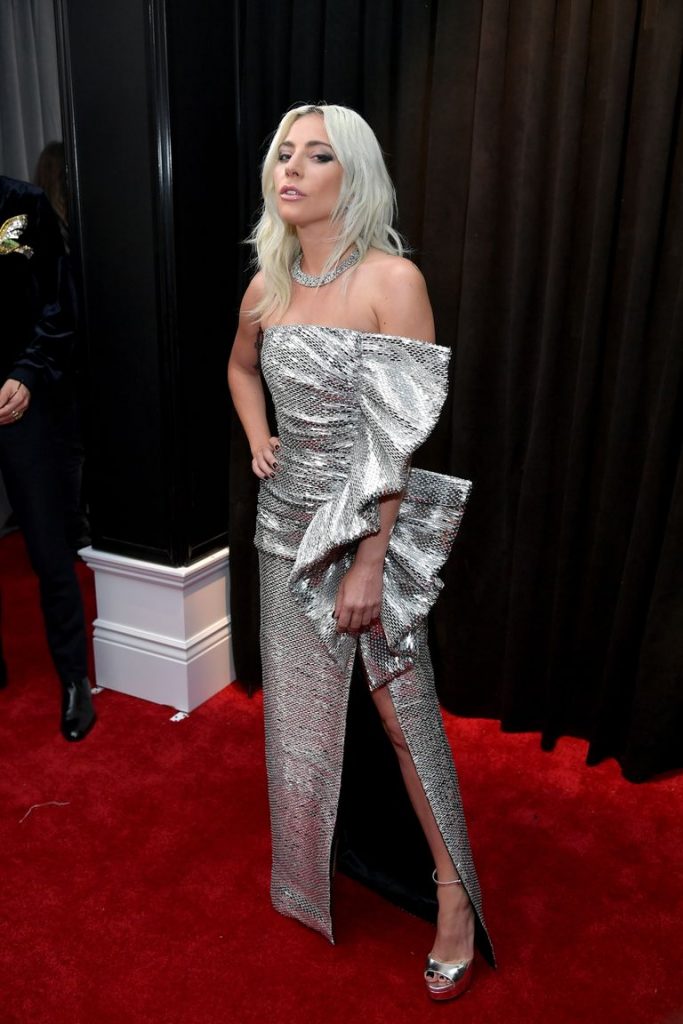 Overview: Silver mini dress by ETERESHOP is made of tiny carefully cut mirror tiles of different shape. There are no gaps between them, so they form smooth surface that shines like a liquid mercury. It's a nice pick for dancers, entertainers and party lovers who are used to active moves and don't want anything to restrain them. This dress looks like made of sequins, yet shines like a real disco ball.
You can have a closer look and buy this dress here.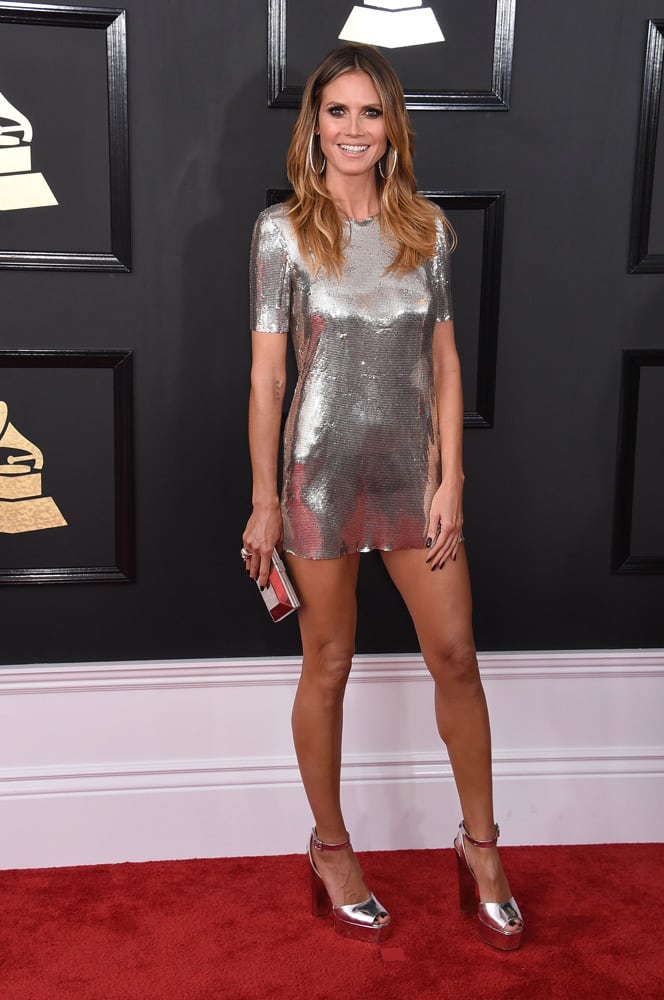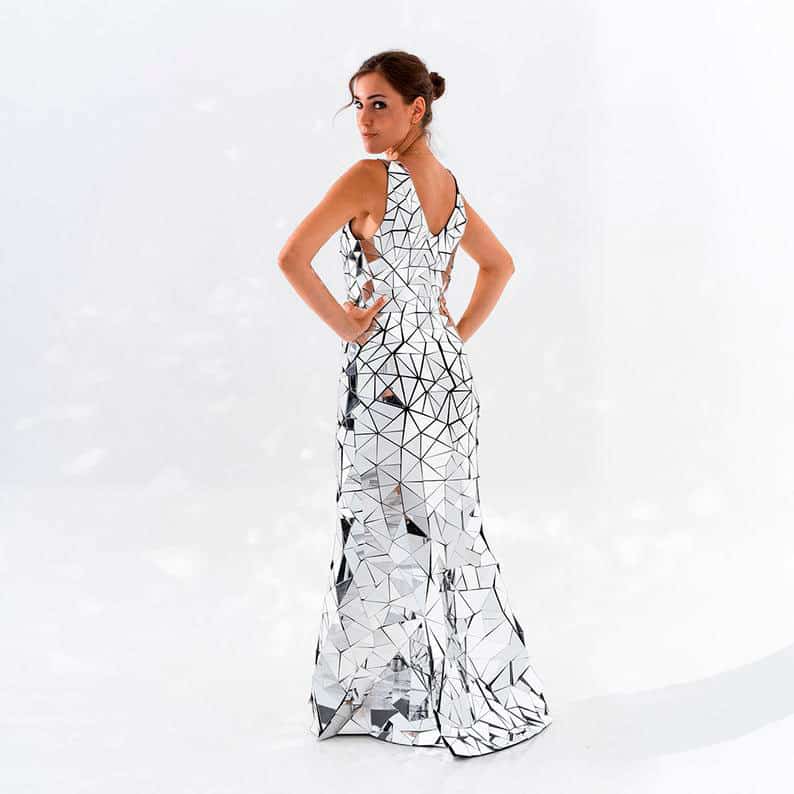 Overview: Long silver evening dress by ETERESHOP in a broken mirror technique. Open arms and a deep cleavage combined with its length seems a perfect option for attending or hosting parties, premiers or shooting music or advertisement videos. You can request a custom design with alterations like a detachable hemline or sleeves.
You can have a closer look and buy this dress here.
Overview: This variation of a long silver dress made in broken mirror design has long sleeves, open back and a mirror plume. It looks perfect on different body shapes and cover imperfections, underlying and highlighting an overall image. Thanks to relatively large size of mirror pieces and the large surface of this dress, it looks like a walking disco ball.
You can have a closer look and buy this dress here.
Overview: Short silver mirror dress with a collar by ETERESHOP. Together with a flight attendant hat this short glitter dress looks like a mirror stewardess uniform – the perfect disco ball costume for thematic parties, Halloween, corporate events for airlines, etc. It's just one of the mirror dress options that can be custom made for a specific event.
You can have a closer look and buy this dress here.
---
Gold Dress in Metallic and Sequin Trend
Metallic fabric is much more fun than the average, matte one we use everyday. Metallic gold is even more glamorous and dazzling than silver. 'Golden' is automatically associated with posh style and gold as a metal as a symbol of wealth.
[meta_gallery_slider id="15543″]
Short Gold Dress with Slit Sleeves by ETERESHOP
Overview: Short sexy gold disco dress by ETERESHOP made of gold mirror tiles on black fabric. It has slit sleeves and a slit skirt and look especially good with high boots, black or mirror. In spite of dangerous length, it's easy to move in it thanks to those slits. It will look great on party hostesses or dancers who use lots of gestures during their performances. Sleeves will move and cast warm mesmerising light around like a disco ball, so you'll steal all the attention of an audience.
You can have a closer look and buy this dress here.
From yellow gold and to pale gold shades this color may look gaudy or godly. It depends on accessories, style as well as gold color tint. If you add too many massive gold accessories or gold to your makeup and it's not a video shooting of a music video of a pop or rap singer all this warm shining may be simply too much.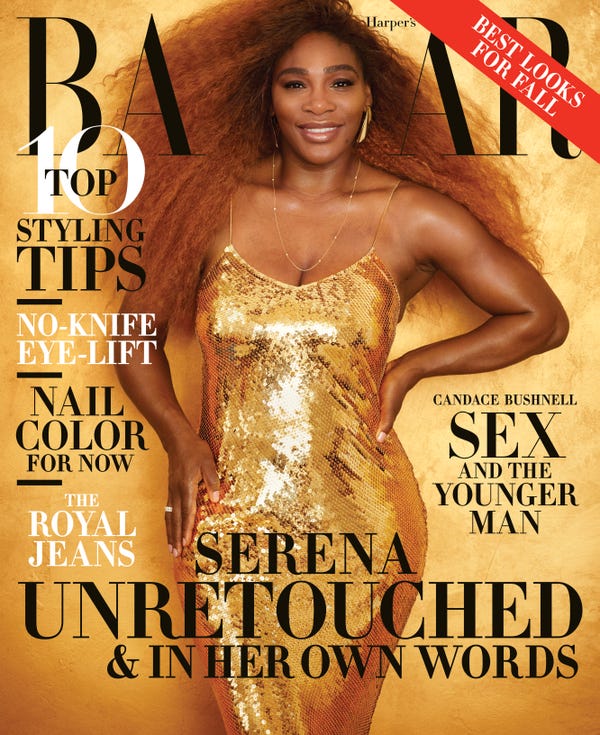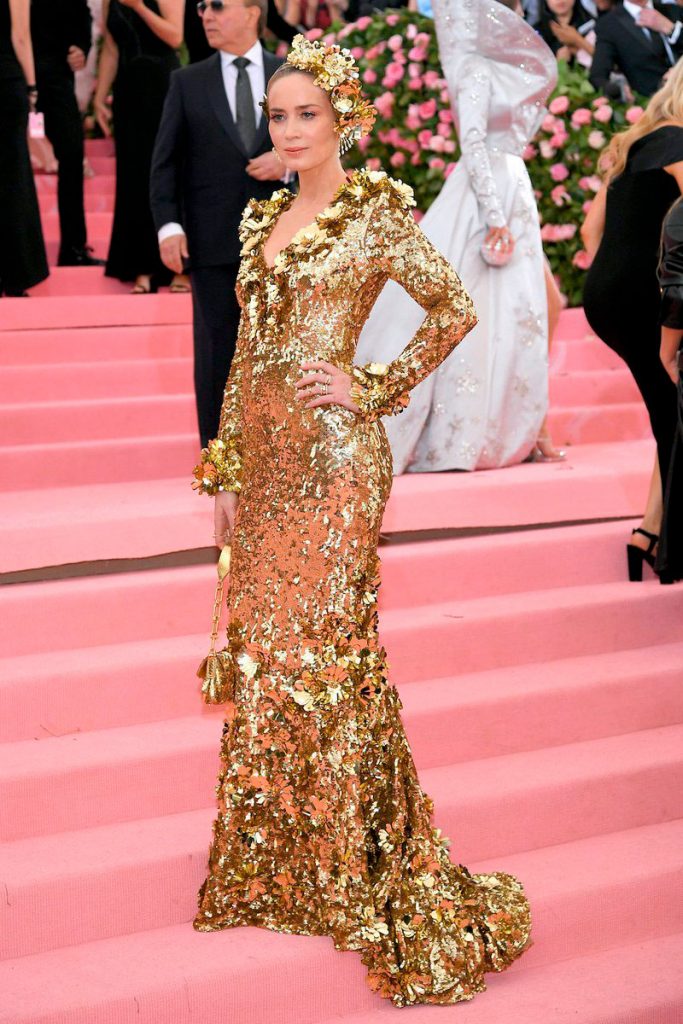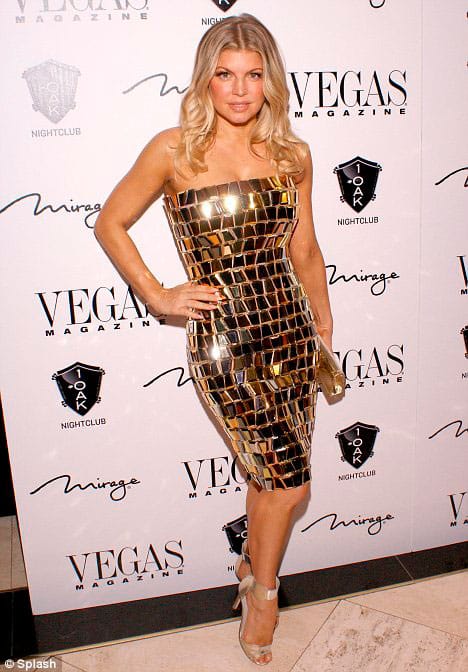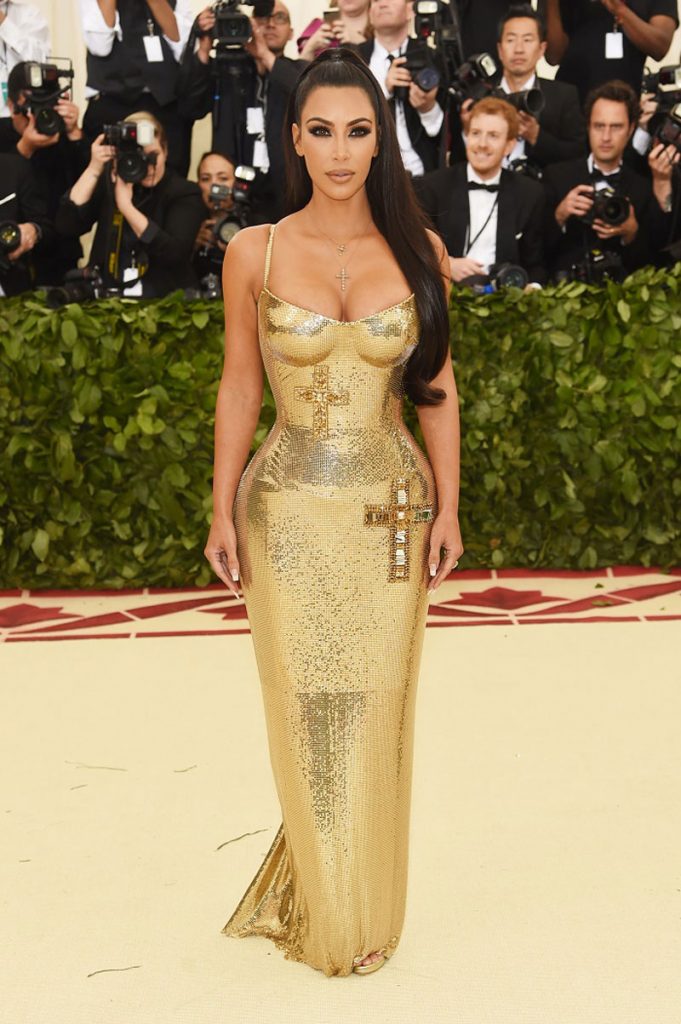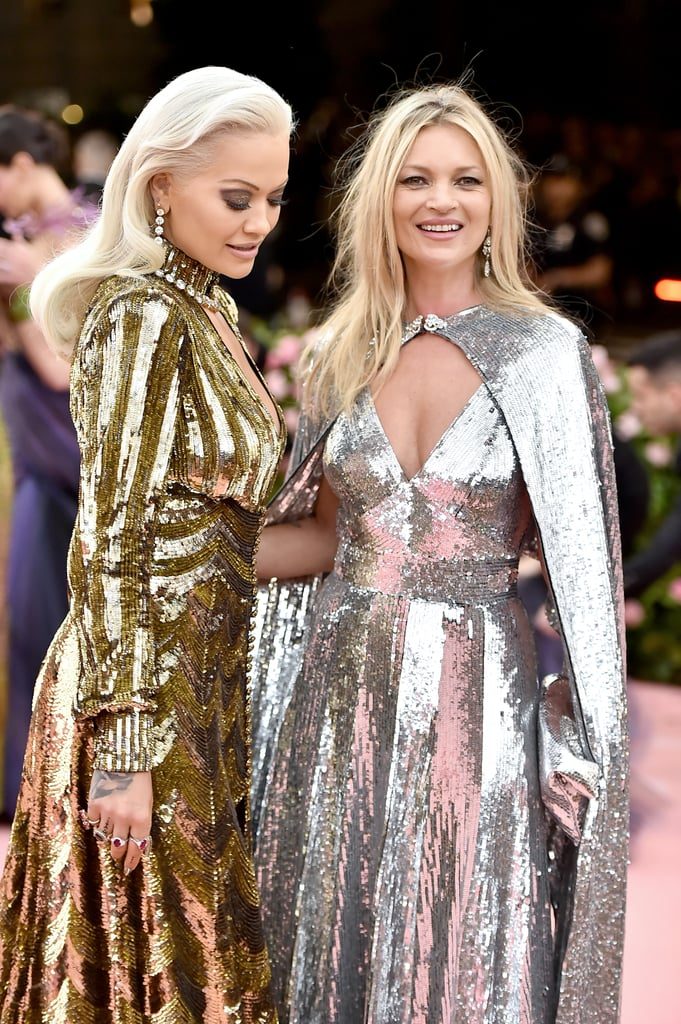 To soften brightness of traditional gold color designers add pink or white notes to metallic gold fabric. 'Pink gold' is one of the leading color for dresses women search for these days and it's popularity keeps growing each day. Pink gold dress is bright, yet softened by warm touch.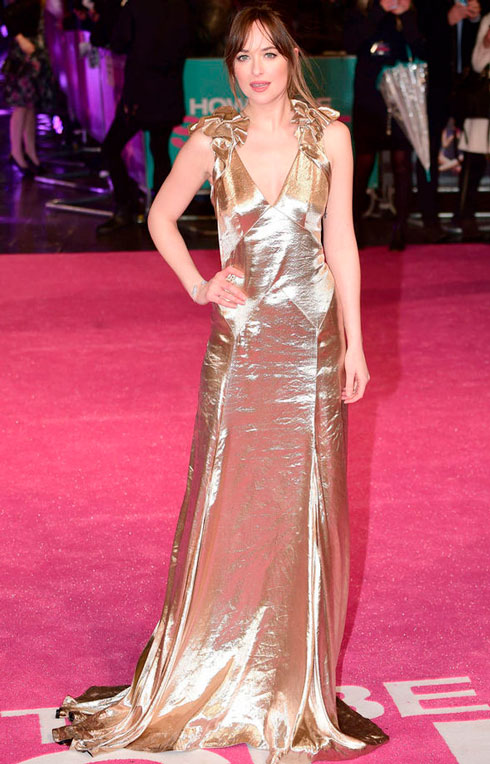 ---
Mixed Color Dress in Metallic and Sequin Trend
Metallic gold and silver hues in are nothing new in fashion, but recently the celebs have been loving them, and showing off new creative ways to wear them. They've also been experimenting with injecting some colour into their shiny pieces. Metallic fashion trend has expanded its color palette and is not limited by silver and gold only, but also bright colors from completely other parts of the spectrum.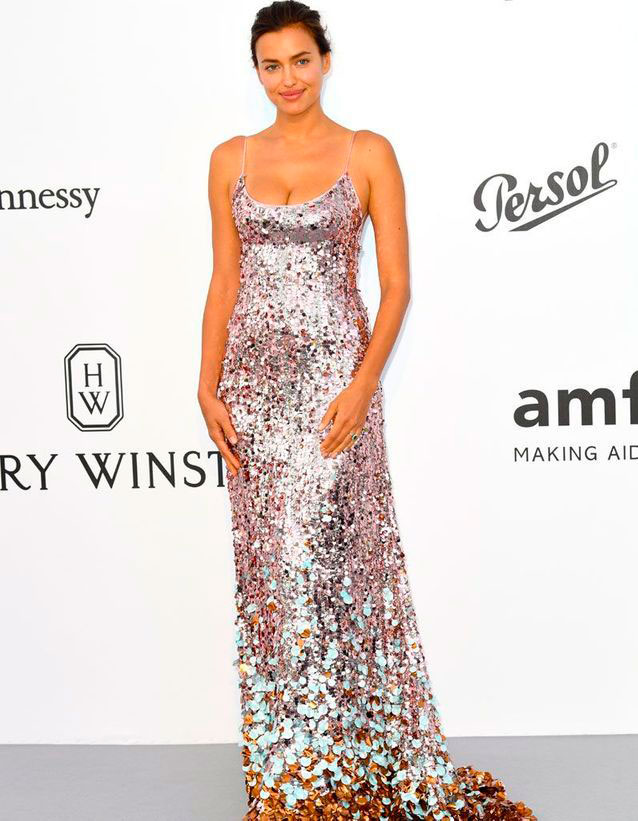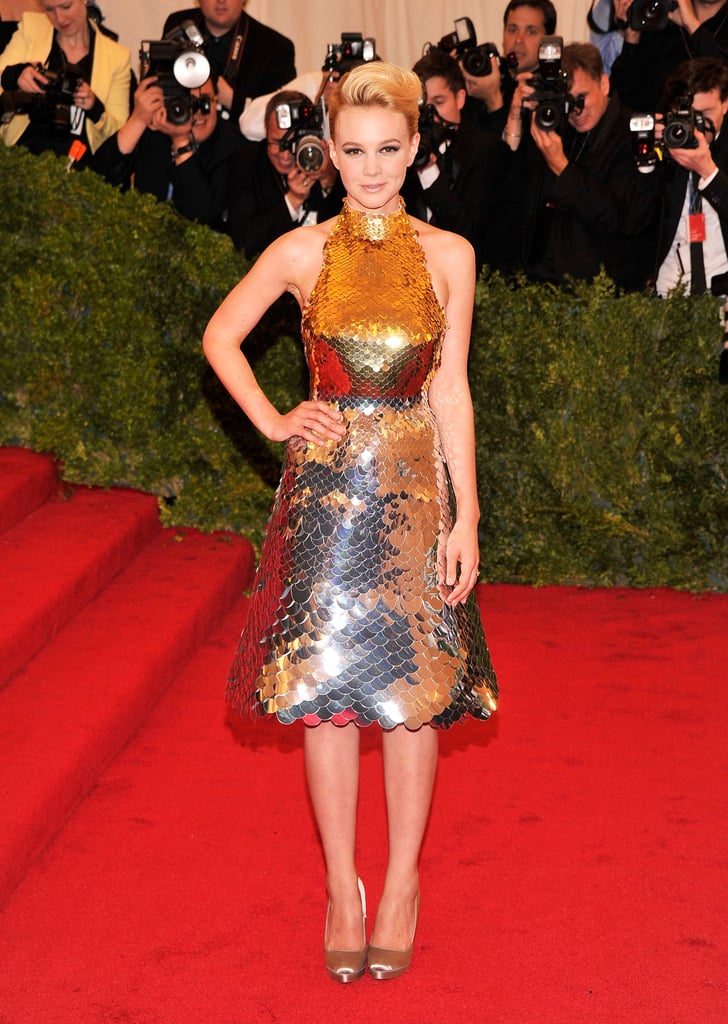 Ombre sequin dress has become the popular red carpet outfit for models, actresses and singers. However, sequins, small or large, can't bit glowing of a disco ball dress made of mirror pieces.
 Long shiny dress by ETERESHOP with made of silver and gold mirror tiles combined which creates the ombre effect. Sweethart top and a long slit on one side make this evening gown an ideal option for a red carpet look. And you can always combine it with a mirror jacket for your plus one at an event.
You can have a closer look and buy this dress here.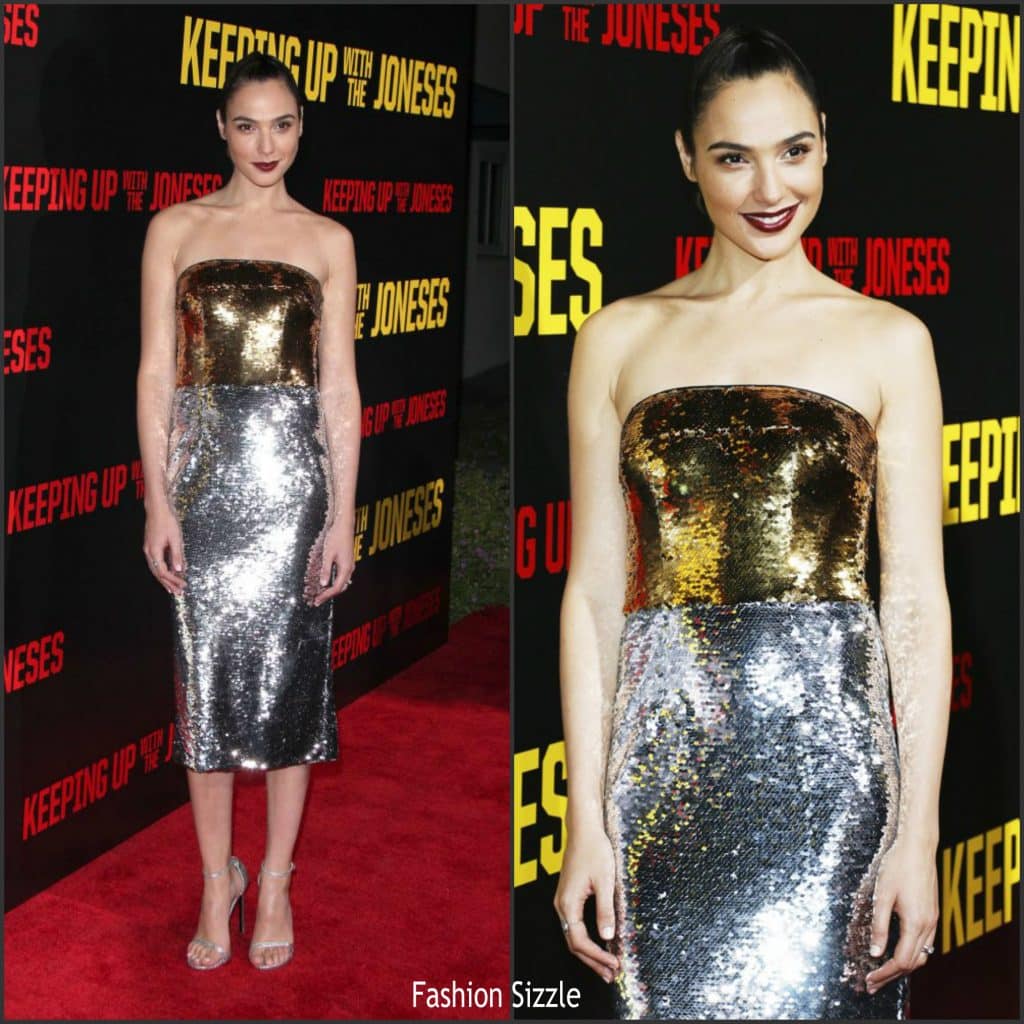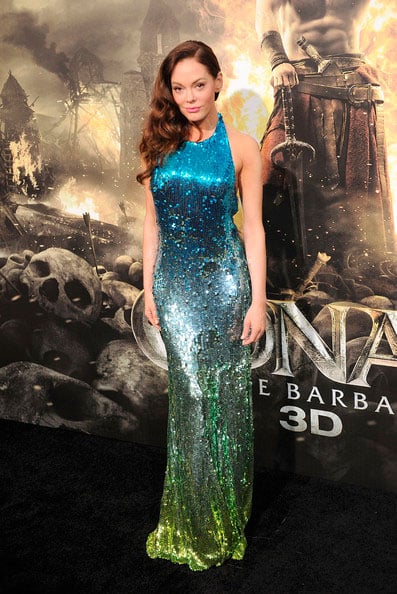 ---
Peculiarities and Benefits of Mirror Dresses
Metallic effect can be achieved in various ways. One of them is to cover fabric with mirror pieces. Costumes and accessories made of it look not only metallic-like, but mirror also reflects all the light around, even if the light source is dim like candles at a posh dinner parties. 
Mirror pieces can be not only of different colors and shapes, but mirror itself can be acrylic, vinyl, glass, plastic, which has an impact on its characteristics. ETERESHOP uses high-quality acrylic mirror tiles, carefully cut to make sure that edges aren't to sharp to cut you. Primarily colors are gold and silver as they look especially impressive in bright light, reflecting it and sending hundreds of light flares around.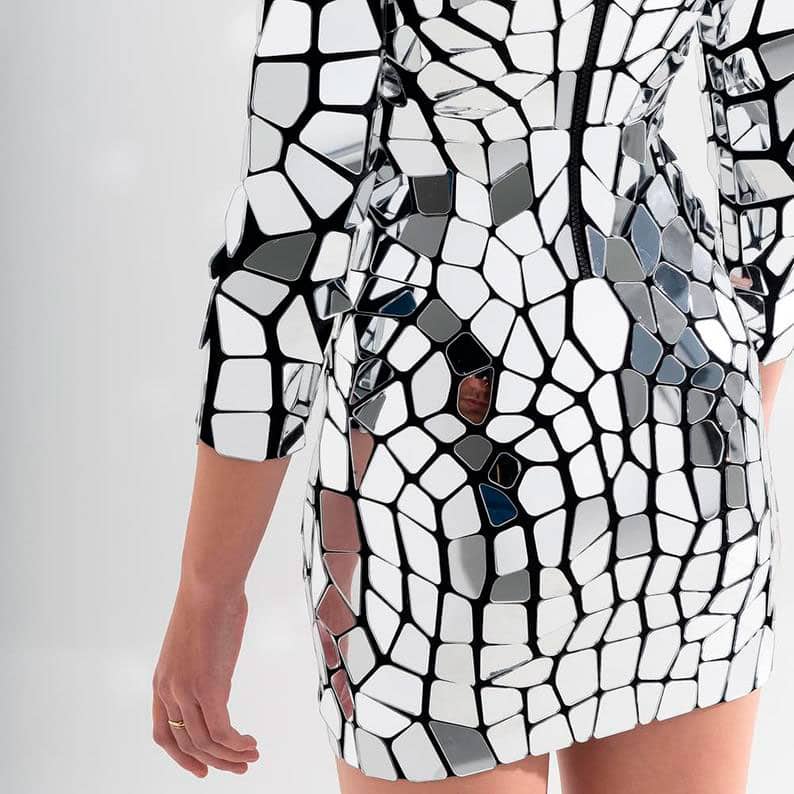 The larger mirror pieces are, the brighter the dress seems. And vice versa, tiny mirror tiles, like in the case with a silver mirror mini dress by ETERESHOP, has softer sparkling. Such metallic dresses look as if they are made of liquid silver or gold. Mirror dresses are flexible, thus you can employ and also transport them if you are a travelling artists effortlessly.
All mirror dresses by ETERESHOP can be fully customized, altered or matched by both mirror and LED accessories if you need to be sure that no one else in the world has such an outfit and get ahead of your competitors. 
Mirrors can be attached to dresses in several ways. Usually they are anchored to fabric with various kinds of stitches, including more complicated ones, but they are more of a typical for traditional Indian clothes. Dresses with glued mirror have larger reflecting surface area and so, will look more stunning as no stitches will distract your attention. Just make sure to choose a trustworthy manufacturer to get a superb item with no tiles falling off. 
Despite the fact that mirror suits and dresses from ETERESHOP can be washed, it is still important to remember that, as with other other outfits, the more carefully you wear it, the better it will recognize the best shape and reflective properties.
---
If you have amazing and crazy ideas about your expected mirror costumes or disco sketches, you can always rely on us to implement them. contact us by email, WhatsApp or via the chat form in the right corner.
---
Collect more of the best disco costumes of 2019 in our review is here.
---